Gather round, music enthusiasts, it's time for another edition of TheGamer's video game playlist. Today's query focuses on the Witcher girl, Ciri, from The Witcher 3. It's well known to fans of The Witcher series that Ciri can travel not only through time but also completely different worlds, begging the obvious question: What would the witcher girl rock out to if she were to visit our world's 21st-century?
Ciri's always been a spitfire and grew even more calloused after all the wrong-doings made against her throughout her primitive years. That, coupled with her rarely seen playful side, leads us to believe she'd probably be drawn to the Pop-punk genre in general and some power pop titles as well.
A Calloused Outlook and Fighting Spirit
Ciri would likely pull inspiration and refuel her resolve to albums such as Danger Days by My Chemical Romance. The album as a whole tells a story of rising against injustice and oppression while maintaining an upbeat and poppy, yet gritty tone. The defiant outlook of the vigilantes known as Killjoys closely embodies Ciri's calloused personality and fighting spirit. Several of the tracks would likely have Ciri reminiscing about her time running with the ragtag band of outcasts known as the Rats, who readers get to meet through Andrzej Sapkowski's The Witcher novels.
Enter Shikari is another high energy band that speaks to matters of political and social injustices. We think songs of theirs such as System… would be the sort of tune Ciri needs to amp herself up before a big fight. Other numbers like Live Outside speak to Ciri's constant battles and her inner desire to achieve peace.
Girls Just Wanna Have Fun
Ciri is a strong character, but despite all the grievous hardships that shaped her steely exterior, she maintained a fun-loving nature and sense of playfulness. Paramore would likely be among her favorite bands as they sing to her harsh coming of age lessons while also embodying the witcher girl's more lighthearted side. We think tracks such as Grow Up, Ain't It Fun, and Hard Times might be among her most played.
Ciri's bubbly side comes out most around Geralt or Yennefer. That is when she feels safe and supported. Because of this, we think Family by The Interrupters would strike a chord with the young witcher girl, as it references the family you choose instead of the one you're born into.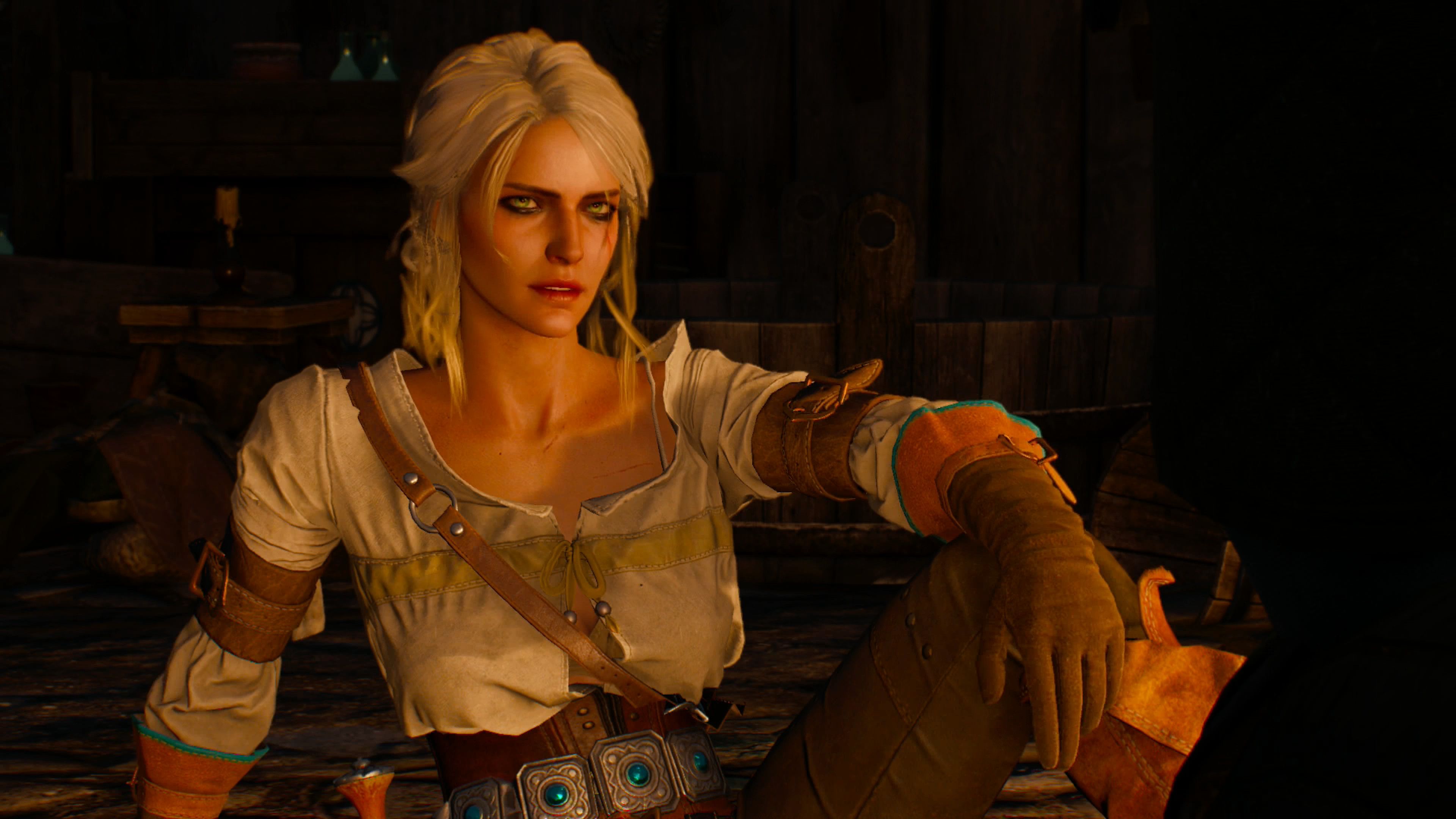 Witcher Girl Power
The Interrupters, lead by an empowering frontwoman, sum up Ciri's diverse personality in one band. Especially with songs like Title Holder, which boast upbeat tempos, feisty lyrics, and positively confident outlooks.
After being viewed only as a vessel by many, hunted for her ancient bloodline, Ciri would undoubtedly throw some songs of female empowerment into the mix. When she needs some extra encouragement, we think Ciri might pop on some Katy Perry, such as Roar or Firework, for a quick self-esteem boost. However, something more sarcastic may better fit her spitfire attitude and snappy sense of humor, such as Just A Girl by No Doubt.
Source: Read Full Article