Do you stay on top of all of Hollywood's latest gossip? Are you a television or movie buff? Or maybe you're a master of awards season bingo. If any of these ring true, put your celebrity devotion to the ultimate test with Us Weekly the Game, available now from Big Potato Games. Us Weekly the Game gives players the chance to show off their celebrity prowess in a fast-paced and intense trivia party game that's fun for players aged fourteen and up.
Make Me A Star
The overall goal in Us Weekly the Game is nearly identical to that of MTV, The Throwback Music Party Game. You want to be the first team to collect a Celebrity card from each of the eight categories, which include: A-List Influencers, TV Stars, Actors, Actresses, Musicians, Multi-Award Winners, Icons, and Random (which features celebrities such as Elon Musk, Princess Diana, and Jeff Bezos). Following the head-to-head Buzzer Round to determine which team goes first, players are tasked with describing the name on their card without saying the actual name of the celebrity in one of three ways.
They can "Describe" the celebrity in any way, so long as they don't say the name or anything that rhymes with the name; they can use "One Word" that describes the person; and they can "Act" to help their teammates guess the celebrity through the use of motions and noises. I presumably don't have to tell you which infamous photo that I reenacted after selecting Kim Kardashian West, but a champagne bottle may have been involved.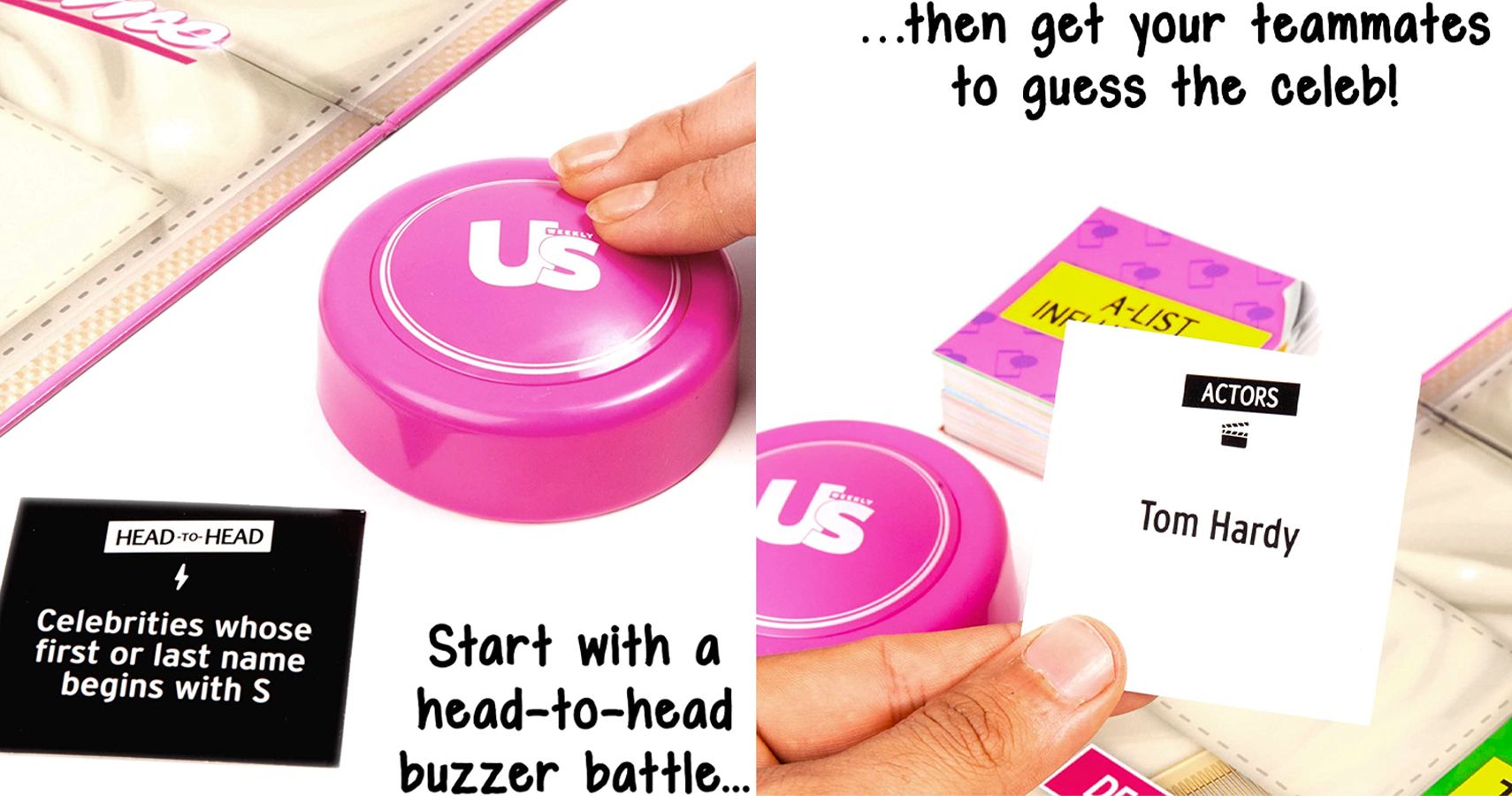 Players only have 30 seconds to guess the celebrities that their teammate is trying to describe, but should they guess all three correctly before time runs out, they can choose to try and steal their opponent's cards as well. When it's their turn, the second team to go can do the same, should the first team fail to guess all of their celebrities.
Ready For My Close-Up
Jennifer Lawrence, Margot Robbie, and Ed Sheeran are just a few examples of the plethora of current-day A-List celebrities that can be drawn in Us Weekly the Game. However, there are still plenty of names of more tenured celebrities available in the game as well, such as Sylvestor Stallone, Woody Harrelson, and Jodie Foster. As such, while the game largely appeals to players of the social media generation, Us Weekly the Game is still a great game for anyone who has watched TV or seen a movie in the past 30 years. There might be a few names you might not recognize, but most names will likely at least ring a bell.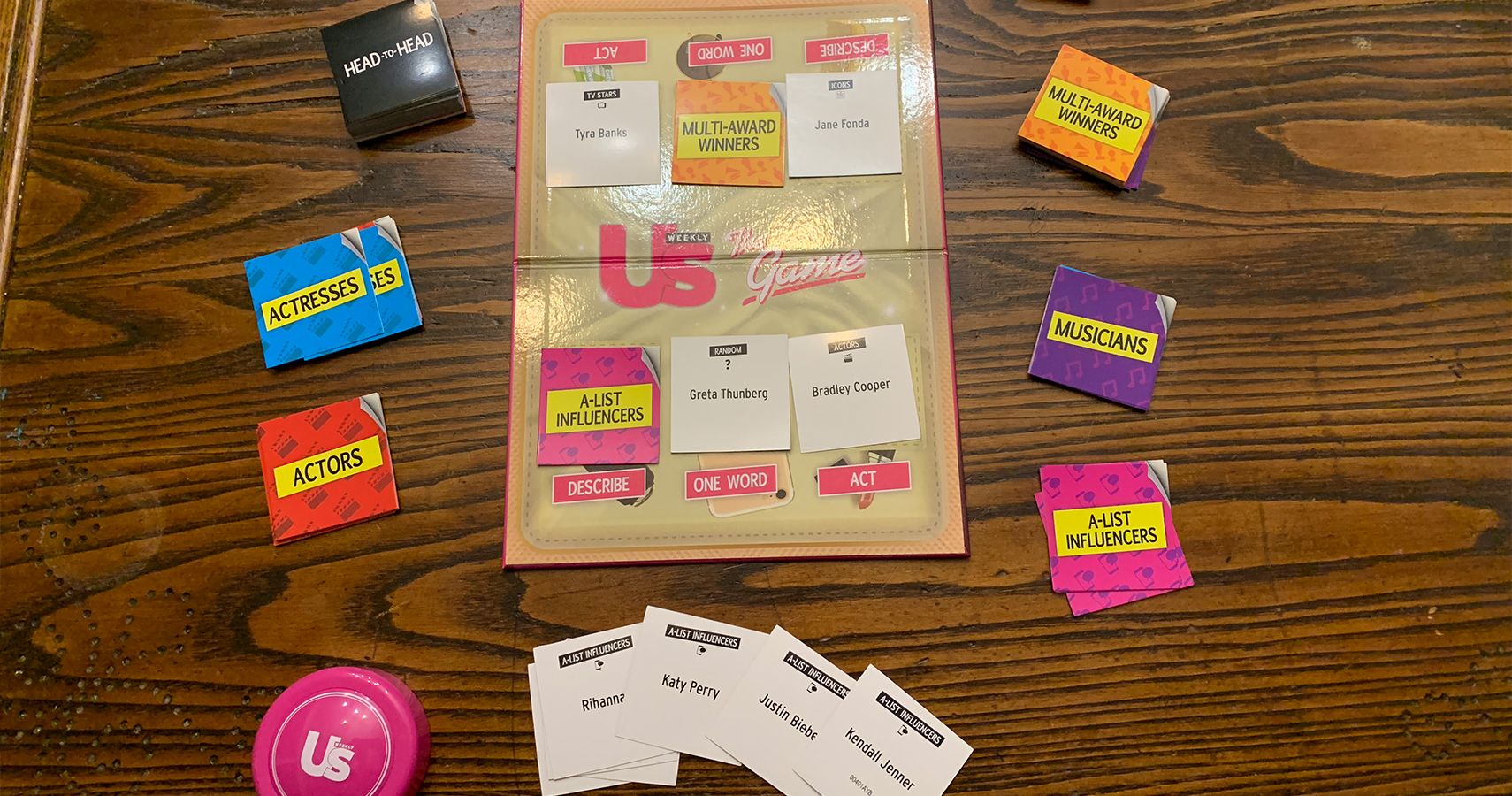 Us Weekly the Game joins MTV, The Throwback Music Party Game as another great option for your next dinner party or game night (not to mention any and all upcoming holiday gatherings). The game provides a fun and just-competitive-enough intensity that is sure to be a crowd-pleaser at your next get-together.
A sample copy of Us Weekly the Game was provided to TheGamer for this review. Us Weekly the Game is now available at all major board games retailers as well as online.
NEXT: Willy Morgan And The Curse Of Bone Town Review: Leave 'Em Wanting More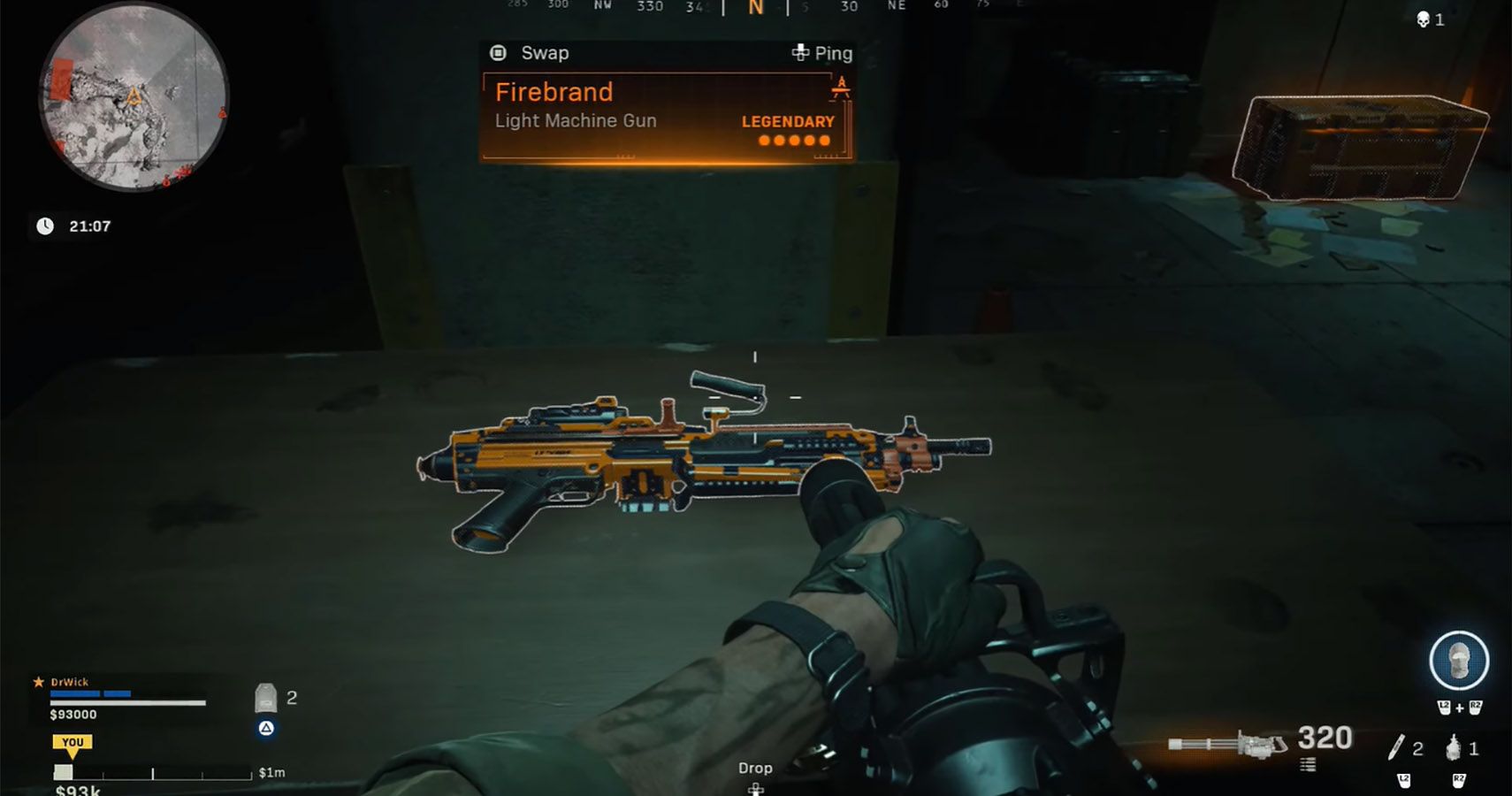 TheGamer Originals
Tabletop
Board Games
Tabletop
Us Weekly
Sam has been writing for TheGamer since early 2018, earning the role as the Lead Features & Review Editor in 2019. The Denver, Colorado-native's knack for writing has been a life-long endeavor. His time spent in corporate positions has helped shape the professional element of his creative writing passion and skills. Beyond writing, Sam is a lover of all things food and video games, which – especially on weekends – are generally mutually exclusive, as he streams his gameplay on Twitch (as well as TheGamer's Facebook page) under the self-proclaimed, though well-deserved moniker of ChipotleSam. (Seriously…just ask him about his Chipotle burrito tattoo). You can find Sam on Twitter, Instagram, and Facebook as @RealChipotleSam.
Source: Read Full Article