Players are knee-deep in the Halo trenches with their banshees and energy swords, exploring the vast tundras of the Array while skewering randoms online. What year are we in again? It feels like the early 2000s, but I promise it's 2021 – time just flows differently lately. Speaking of time…
Halo Speedrunner Beats Campaign In Under An Hour
Less than a week after the launch of Halo Infinite's campaign, one streamer managed to beat it in only two hours and ten minutes. Who knows where we'll be in a year? It's a promising foundation for the speedrunning community and it could get even more inventive given Halo Infinite's outlandish physics. Players are already finding ways to fly across the map by combining grappling hooks, rocket launchers, and vehicles.
We're already sub-two hours since Oliver Markewärn posted a video of their speedrun on YouTube this week. They booted it up on Legendary and managed to finish the entire campaign in only one hour and 26 minutes. They even completed it on easy in only 58 minutes! At this rate, we could see people tear through in half an hour by New Year.
NFL Linebacker Joey Bosa Asks His Coach If They've Played Halo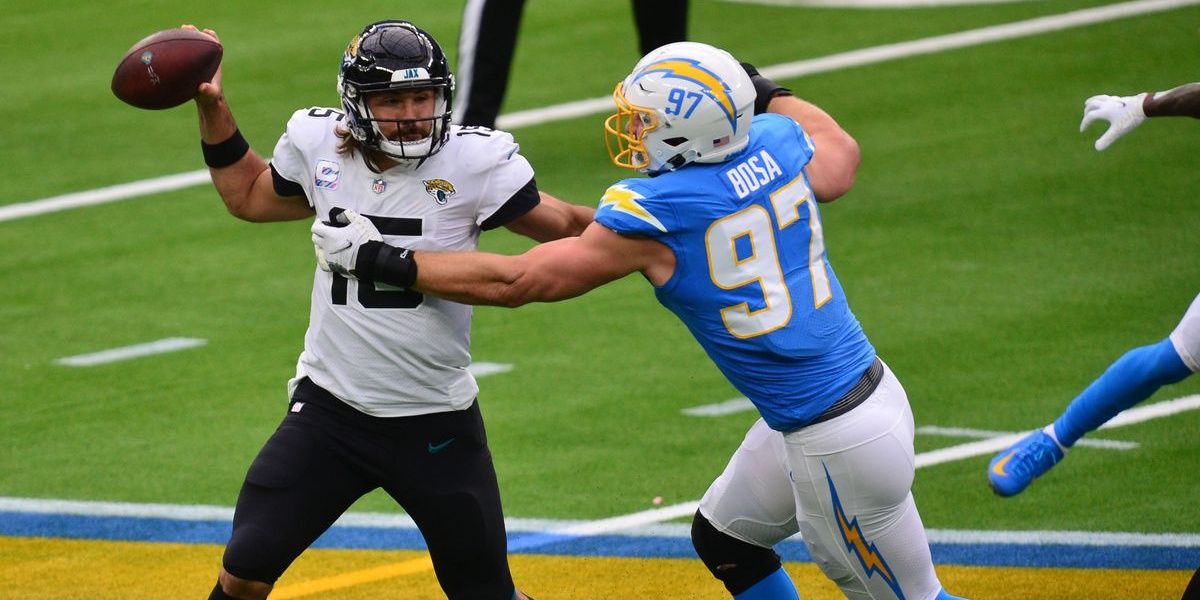 This week, a TikTok compilation went viral showing what a geek LA Chargers Joey Bosa is. "I'm about 15 percent away from beating Dark Souls 3," Bosa said. "'Bout two bosses – two or three left." There's even a clip of him yelling "praise the sun" after a touchdown, but he said it was too obscure to commit to the gesture.
But he also has a soft spot for shooters – he asked his coach if they've played Call of Duty or Halo, but it doesn't look like anyone else on his team was into it. But while his team wasn't on board, the internet fell in love overnight. Maybe he can land a sponsor and bring a gravity hammer onto the pitch – that might be cheating a bit, mind.
Halo Infinite Launches Its Own Hockey Line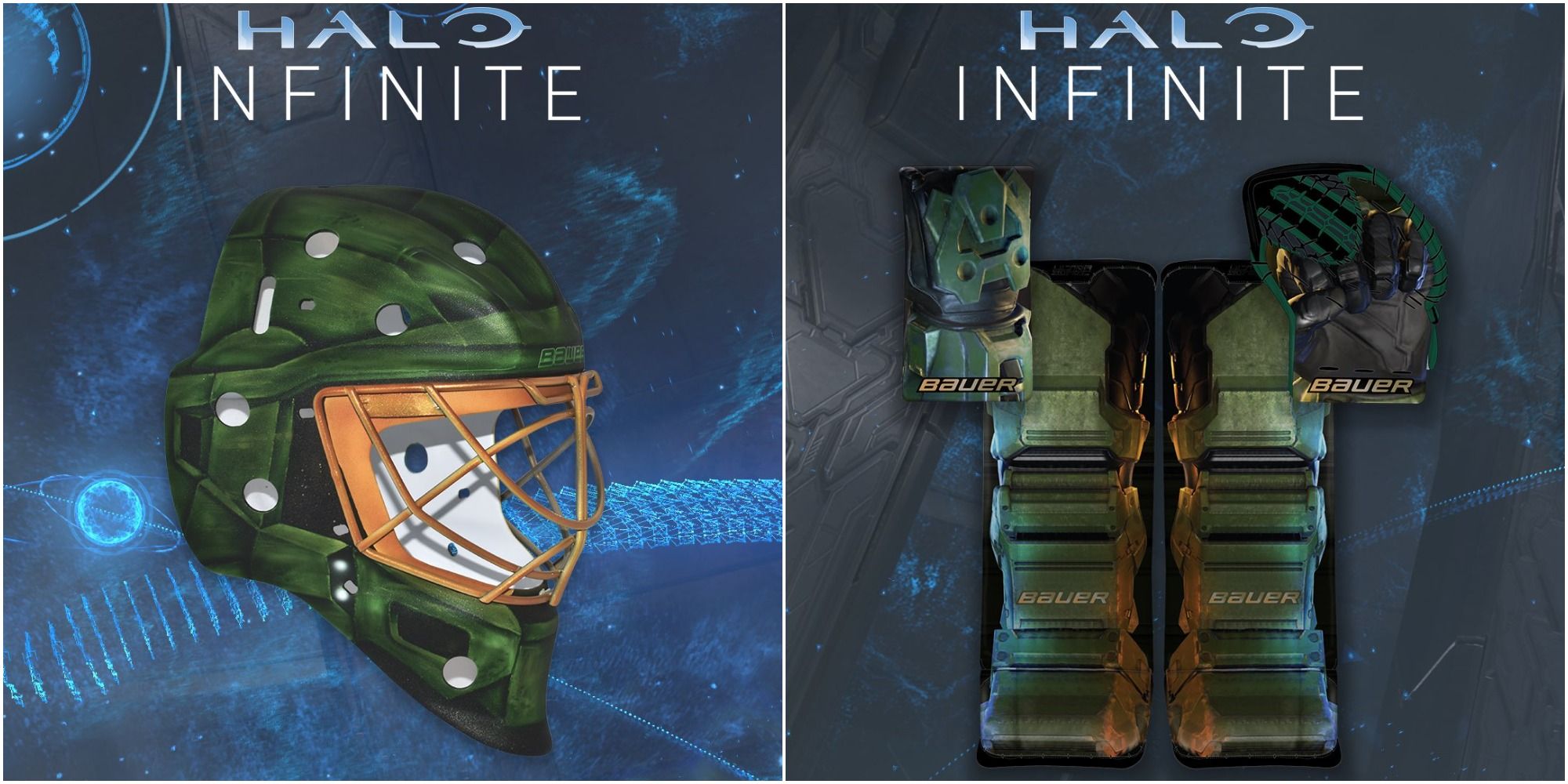 Microsoft and 343 Industries are now selling Halo Infinite-themed hockey gear, meaning you can get a helmet like Master Chief's along with shin pads and gloves to look like a Spartan while you smack a puck around. They even released an American football helmet.
The helmet features "Master Chief's signature green Mjolnir armour colour with accents of grey metal and rubberized tech suit colours." It even has a "Halo 20-year anniversary" decal on the back. Who's gonna send Bosa one?
Players Are Glitching Into Couch Co-Op Campaign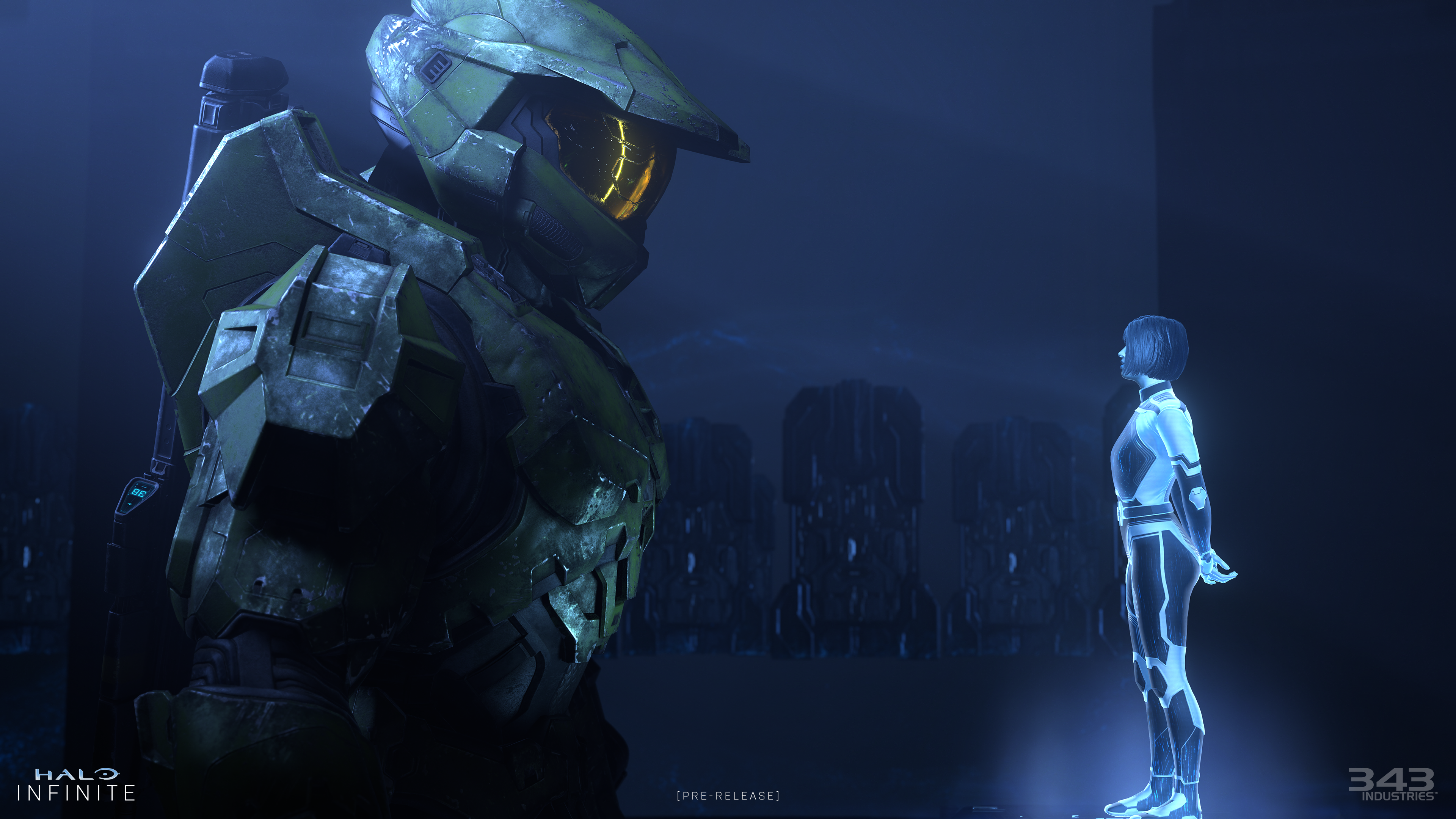 Halo Infinite's campaign is out but co-op isn't. The mode has been delayed but that hasn't stopped players from teaming up – the only caveat is that you don't have a HUD and there are several game-breaking bugs. But you get to experience that broken mess with a friend so it's worth it, eh?
To do this, you start the game offline, connect a second controller, use the second controller to sign into an Xbox account, use the first to start the campaign, and then hit the start button and press back. On the second controller, press start. Now you'll have two players in the campaign. The lighting is a mess, the HUD is gone, and you can't progress past your current level. It also only works on Xbox so PC players can't replicate it. Maybe it's for the best that we wait.
The Next Tenrai Event Will Add New Cosmetics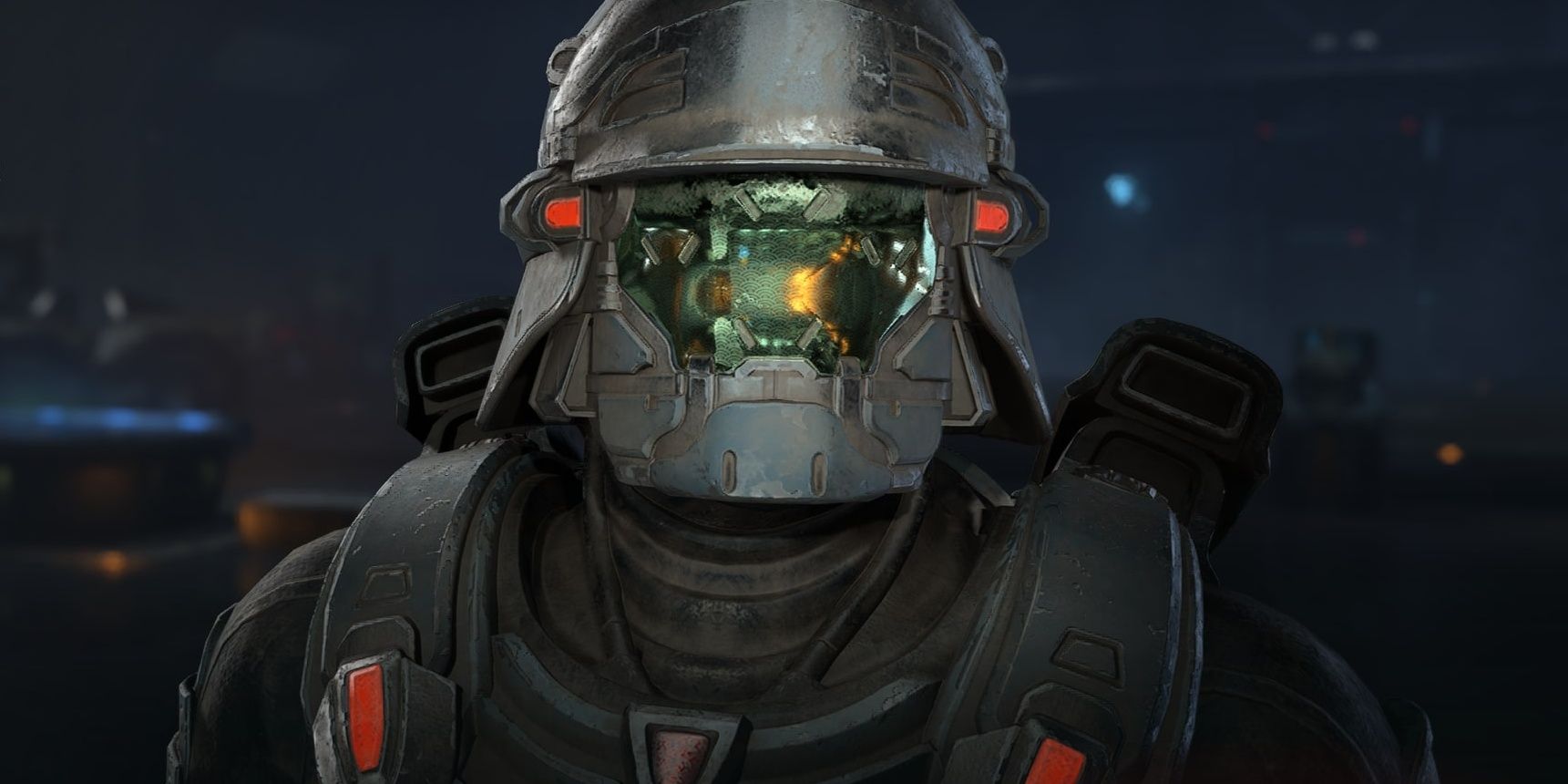 Halo's first Fracture event was met with a lukewarm reception. Aside from the Yoroi armour, there wasn't much incentive to plough on – most of the rewards, such as challenge swaps and XP boosts, were up for grabs in the store. So 343 Industries has gone back to the drawing board and plans to add exclusive content to the event.
The armour pieces will no longer be available in the store while there will be fewer challenge swaps and XP boosts in favour of "actual content" such as new items to pad out your Spartan armour. Halo is becoming more and more about fashion.
Halo Tournament Will Use Xbox Dev Kits Amidst Shortages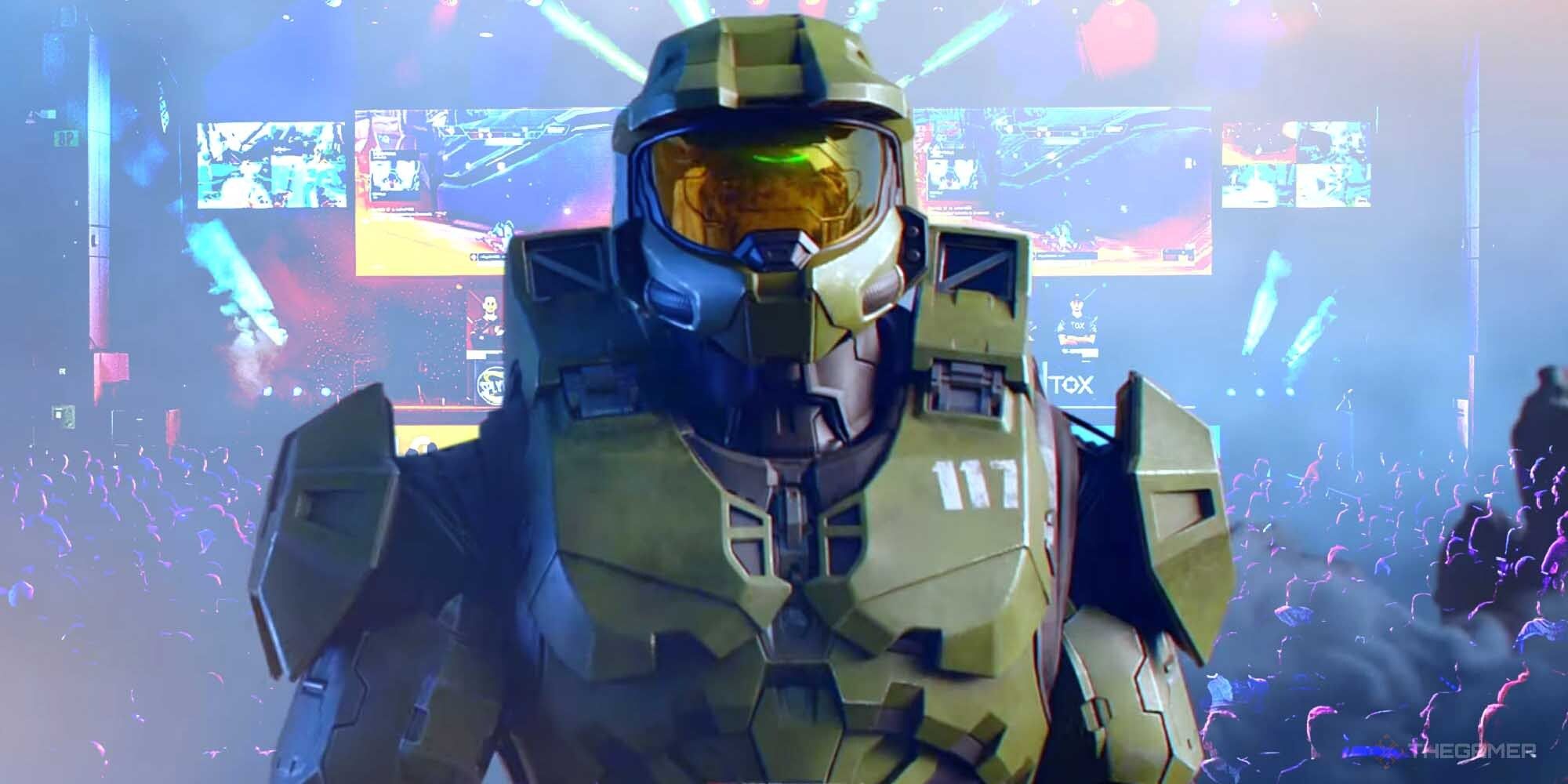 Even Microsoft is struggling to get its hands on an Xbox Series X as an official Halo Infinite tournament is being played with dev kits – this is a rare move as typically these kits aren't handed out to the public, nevermind a live tournament. However, the kits are said to be "functionally identical" and will be played in 'retail' mode so players won't have access to any closed doors Halo cheats or Xbox tricks.
This is all thanks to the rampant chip shortage which is causing issues for server expansion in Final Fantasy 14 and the production of consoles like the PS5 and Xbox. Gaming as a whole is taking a hit, and nobody is safe, not even the manufacturers.
Source: Read Full Article