Last year saw the success of Seablip's Kickstarter campaign being fully funded, setting up the Stardew Valley-inspired sea adventure for an even bigger year in 2021. The game will enter a closed alpha test period next month, which will allow the game's sole developer – Jardar Solli – to use player feedback to improve upon the game as it heads towards its full release, which is currently planned for some time in 2022.
Jardar was kind enough to answer some questions regarding Seablip's development process and how interested players can help to shape the final version of the game.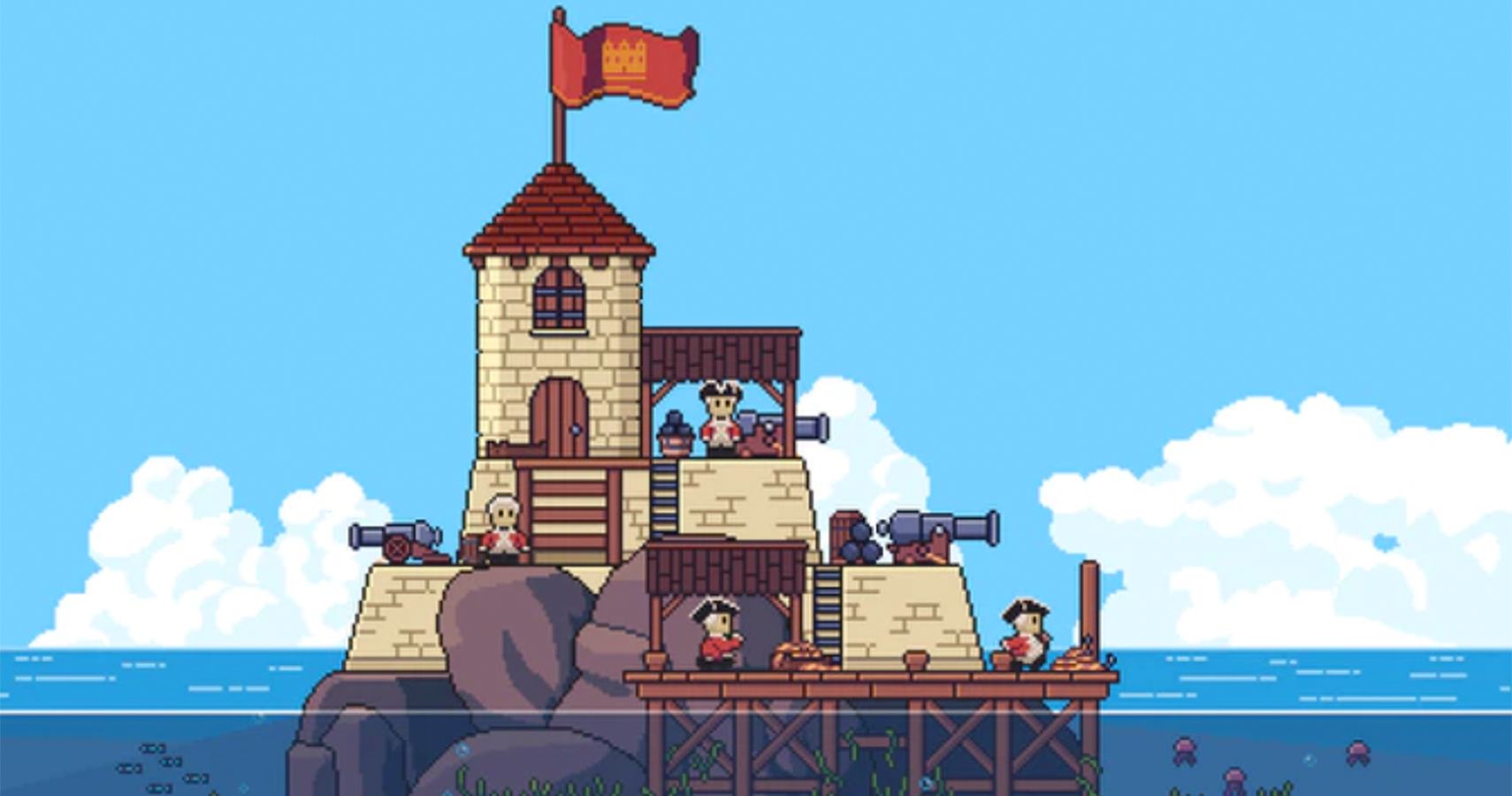 Besides being inspired by Stardew Valley, Jardar also drew inspiration for Seablip from one other wildly successful indie title.
"Seablip is influenced by two games. When I need courage and motivation, I always find it when I think about the solo dev Eric Barone's Stardew Valley and how he works as a developer and talks to the players. FTL (Faster Than Light) is my second, and is a big influence on how you fight on the sea in Seablip. FTL is a great game that offers a big variety of options to win a battle in space. My brother and I have played FTL for many hours, and competed in who could unlock all the ships first. When I started working on Seablip, my goal was to build a game inspired by a combination of Stardew Valley and FTL, set in a pirate world."
Besides its appeal to Stardew Valley fans, Jardar hopes that newcomers to this sort of game will be excited to take in the sights of Seablip's colorful world.
"I believe the best I can do to make Seablip a good game is to not implement new features in the game too fast, but rather focus on a single function and make it enjoyable and connected to the overall feeling of the game. Another thing (a more personal preference) is that I miss great games that are colorful and fun, but that can also ask hard and difficult questions [that may connect with] an older audience – I am myself tired of dark games. So, maybe I can reach out to some 'newcomers' that miss colorful games and the pixel art style."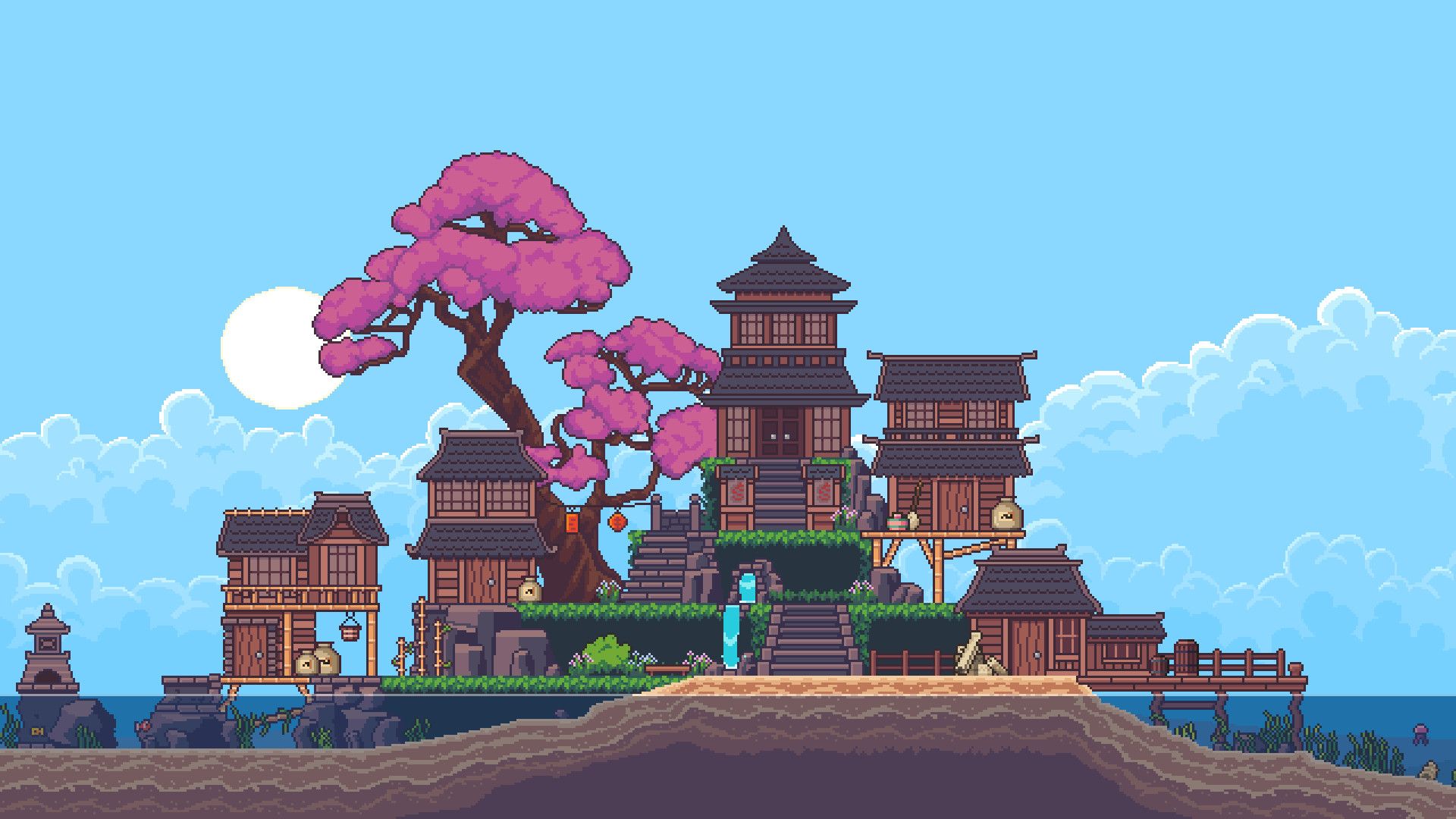 Seablip's Discord community is a steadfast group that consistently drives Jardar to make the best game possible. I've been a member of the Discord community for nearly a year, and I don't think I've ever been a part of a more excited and supportive community.
"Seablip's community is, for me, a place that makes hard days in development easier. The community started small, but has grown steadily since I started to post more publicly about Seablip. It is a patient community, and I feel they all respect that working on a game alone requires much time. I am so grateful for all the encouragement I get!
"I have to especially thank BriceTheBruce on Discord. A year ago, a random person sent me a message on Kickstarter and asked me if he could create a bot for me on Seablip's Discord. Since then, he has been one of my most dedicated individuals to maintain the community on Discord and upgrading the bot. I am so grateful for this and to lots of other people that really care and help me from all parts of the world.
"I appreciate all kinds of ideas for Seablip, and I will read them all and let them inspire me where I find them useful. Through the year, I have gotten dozens of new ideas from the Discord server, Seablip's Instagram page, or private messages. Some of the ideas are visual "quick fixes" and others are more advanced. I write down every idea in a document on my computer and save them until the moment I am looking for more inspiration. I can't really tell you how many are in the game, but it is more than you can count on your fingers.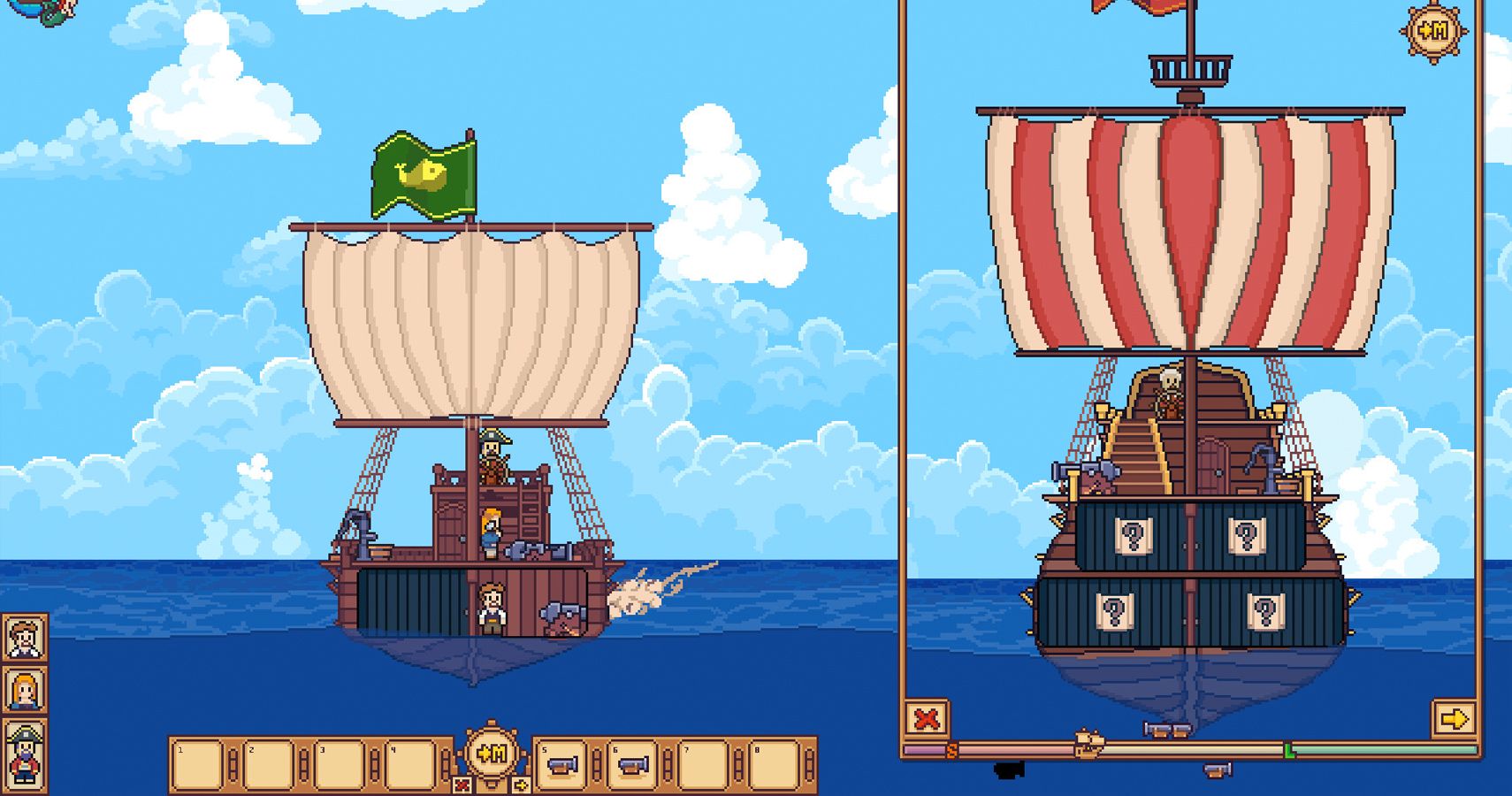 The music and audio design of Seablip plays a major role in the overall in-game experience. I asked Jardar why he wanted a big part of Seablip's focus to be on music.
"I have actually used almost my whole budget on a great Danish composer, Christian Balvig, to make music for Seablip. I think that speaks for itself. I did not always think I would be a game developer. For most of my life, I studied to become a director of films. This education has not been wasted. I know that music and sound are what make us FEEL when we watch a movie or play a game. I think that this is something that can be easily forgotten, and I decided quickly that Seablip should contain lots of music. This was something that pushed me into running a Kickstarter Campaign (almost a year ago).
"Now, I have a growing library of music on my computer, and the best part is that the music is made for special circumstances and scenes. The music library is growing as the game develops to fit the game smoothly."
Jardar appears to be creating a world that's full of wonder, with a vast sea to explore that's filled with islands, colorful characters, and secrets that await players even after the credits roll.
"Seablip will be a game that does not have an ending, but the main story will offer a very clear plot point. I think you will feel when you have mastered the sea and want to do a restart."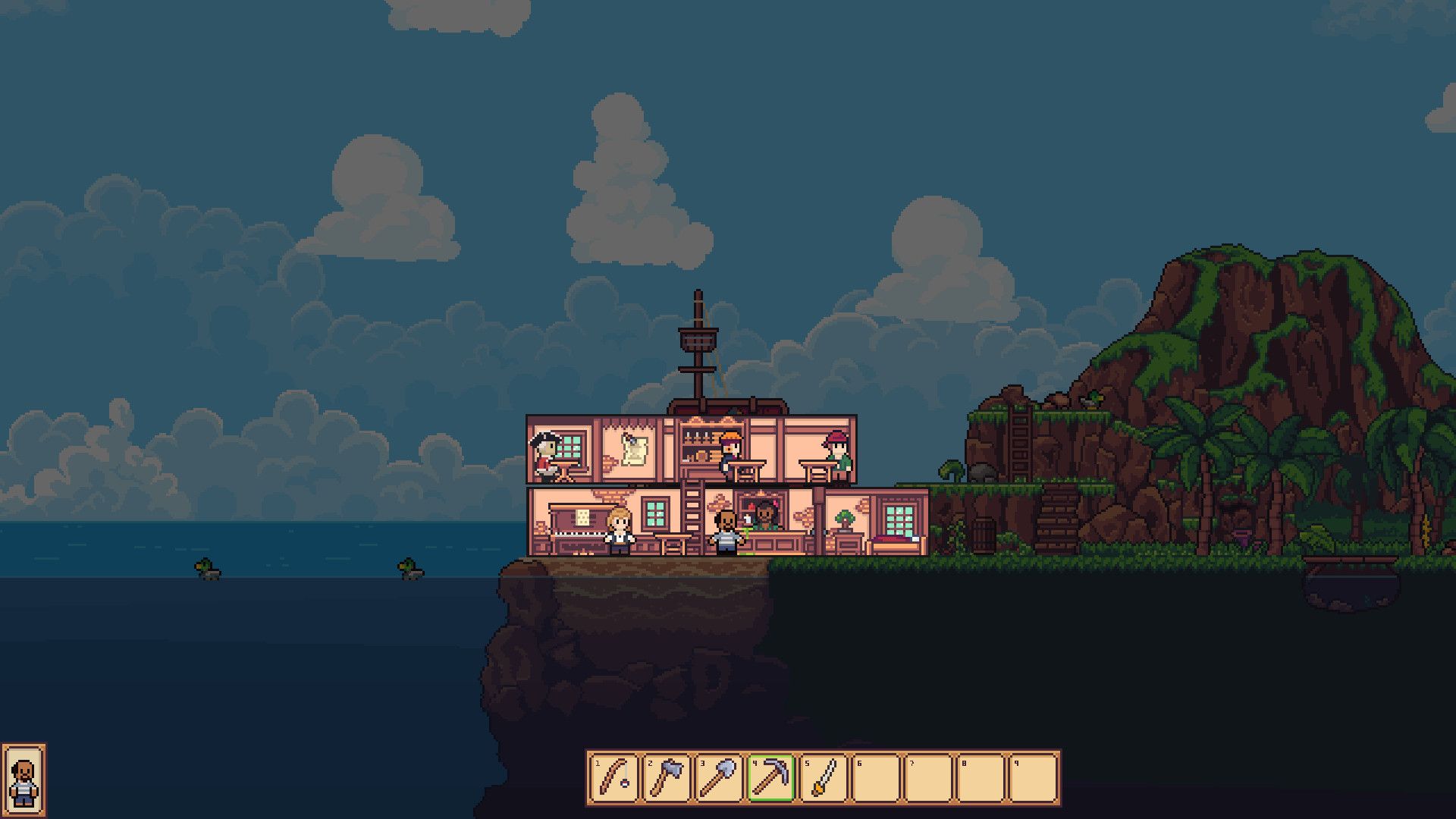 It's going to be a busy year as Seablip heads towards its full launch, but Jardar did mention that he has some ideas for more long-term plans for the game once it's released.
"It can be quite overwhelming for me to work on this game because I have lots of goals and plans. I am good at not thinking too much about what I want in the future, and working more on "here and now". My plans for the future are to develop meaningful characters that feel different from each other and use my experience as a film director to mix it all to the main story and side quests.
"I can also say that a future goal is that music will mean a lot to many characters – in fact, there is more than one character who plays an instrument…
"And yeah! I do look forward to adding events (festivals, etc.) that happen at a certain time of year, which Stardew Valley does so great. At the moment all of my attention is on the Alpha test. I expect to run a beta test before the full release, but I have to see how things develop before I can say anything more about this."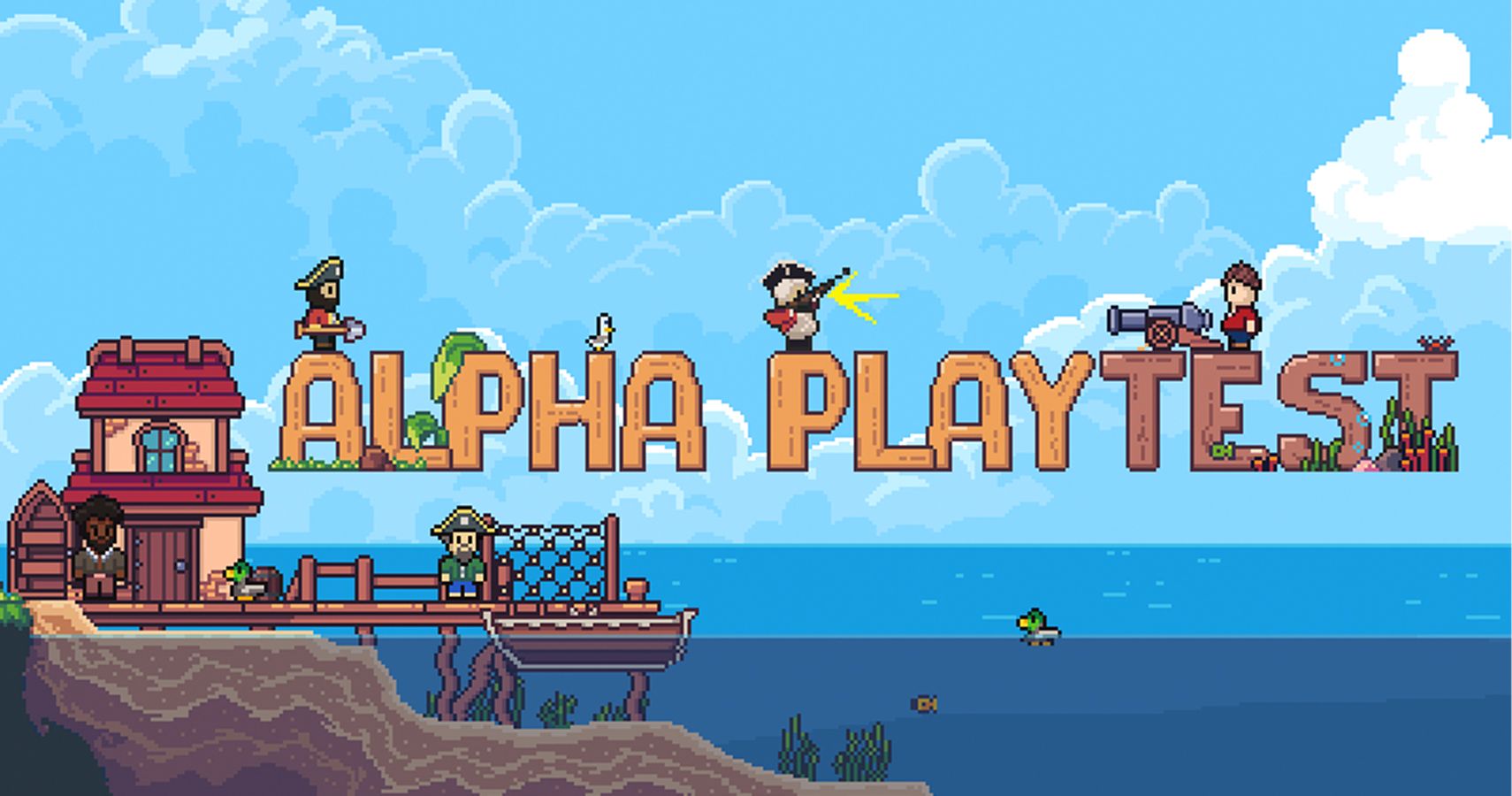 There's plenty to be excited about for Seablip's future. If anything about the game appeals to you, be sure to sign up for the alpha playtest and join the Discord community to stay up to date on its development.
"You are most welcome to the Discord community, 'Sailors of Seablip', and if you wish to participate in the upcoming alpha test, you can sign up on Seablip's Steam page. That will be very appreciated! The best thing you can do is to try the alpha, and share your thoughts with me. This is my next big milestone and will mean a lot for the further way of Seablip."
Thanks to Jardar for taking the time to talk with TheGamer!
Next: TheGamer Editors' Picks Of 2020 – Sam Watanuki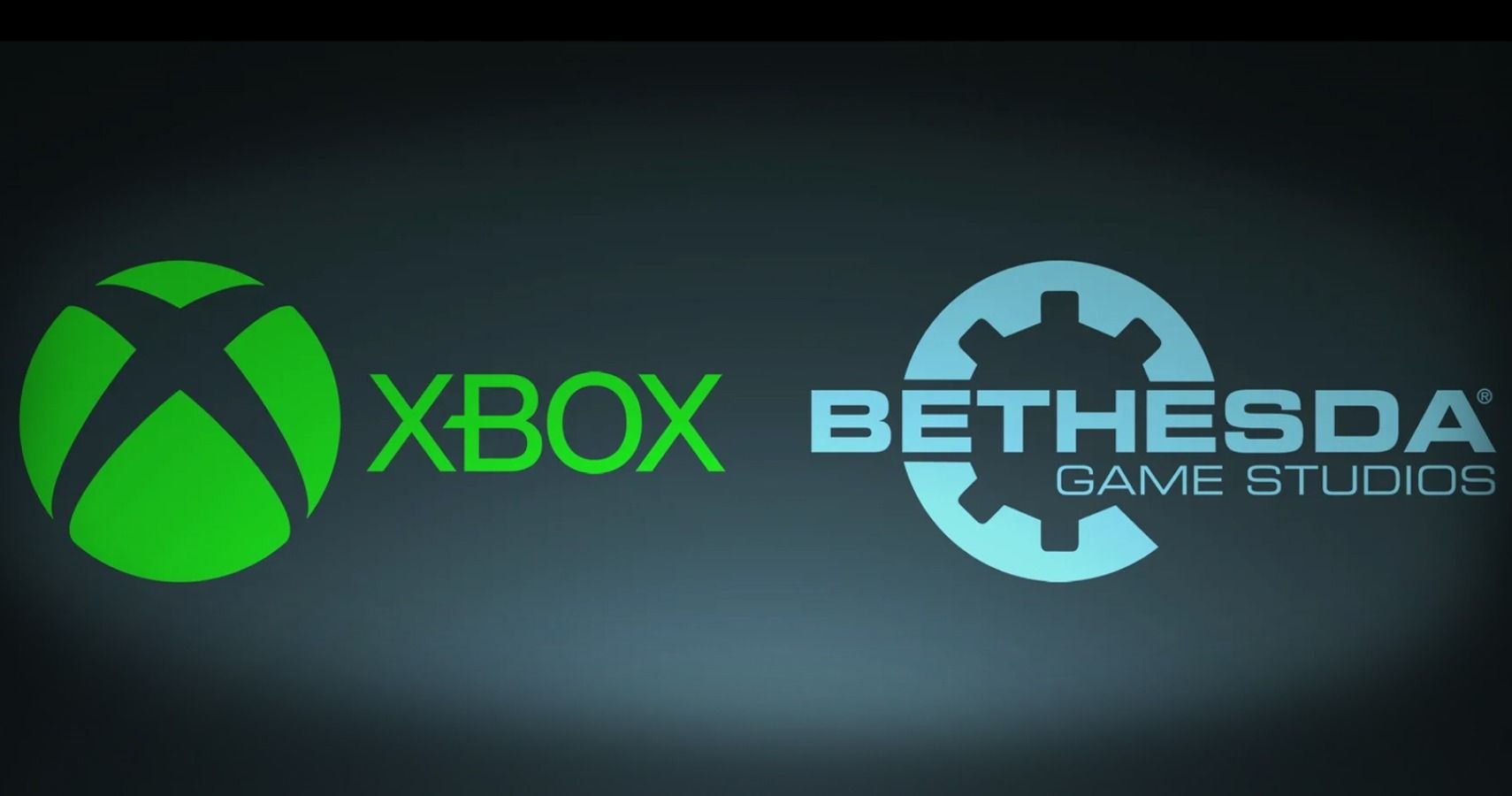 TheGamer Originals
Indie Games
Seablip
Sam has been writing for TheGamer since early 2018, earning the role as the Lead Features & Review Editor in 2019. The Denver, Colorado-native's knack for writing has been a life-long endeavor. His time spent in corporate positions has helped shape the professional element of his creative writing passion and skills. Beyond writing, Sam is a lover of all things food and video games, which – especially on weekends – are generally mutually exclusive, as he streams his gameplay on Twitch (as well as TheGamer's Facebook page) under the self-proclaimed, though well-deserved moniker of ChipotleSam. (Seriously…just ask him about his Chipotle burrito tattoo). You can find Sam on Twitter, Instagram, and Facebook as @RealChipotleSam.
Source: Read Full Article