I'm reserving my judgement on the Loki TV show for now. The first episode is only okay, if you ask me, and more interested in setting up the rest of the series than delivering as a standalone thing. But then, it's the first episode – that's kind of its job. Falcon and the Winter Soldier had the best opening of the three Disney+ shows, with WandaVision taking a similar slow and steady setup approach. Yet by the end, WandaVision came together far better than Falcon and the Winter Soldier did, so judging Loki after a single outing feels premature. One thing I can say with certainty though is that it needs to leave the MCU behind.
I wrote something (seemingly) similar about WandaVision after the finale, suggesting it might have been better without the MCU's eternal continuity, and the sense that Wanda's real ending comes in Doctor Strange in the Multiverse of Madness, which itself will not really be an ending, but instead simply a new beginning. That's not quite what I mean with Loki – there, it was a hypothetical. In a different world, WandaVision might have been allowed a more introspective ending. Here, it's literal. Loki, please shut up about the MCU.
The first episode was exposition central. Loki is just as confused as we are as he finds himself in a new timeline, and then in the hands of the Time Variance Authority, so we spend a lot of time learning the mechanics of this world which will clearly be important moving forward. Most of the rest of the episode is Loki essentially watching clips of himself from movies he has not yet been in – this Loki is the Loki of Avengers: Assemble, meaning he has not lived through Thor: The Dark World, Thor: Ragnarok, or Avengers: Infinity War, so he's got a bit of catching up to do. It's harsh to call the first episode a clipshow – lots of other things happen to establish the world – but it does feel like that. The show won't get the benefit of the doubt if it pulls the same trick twice.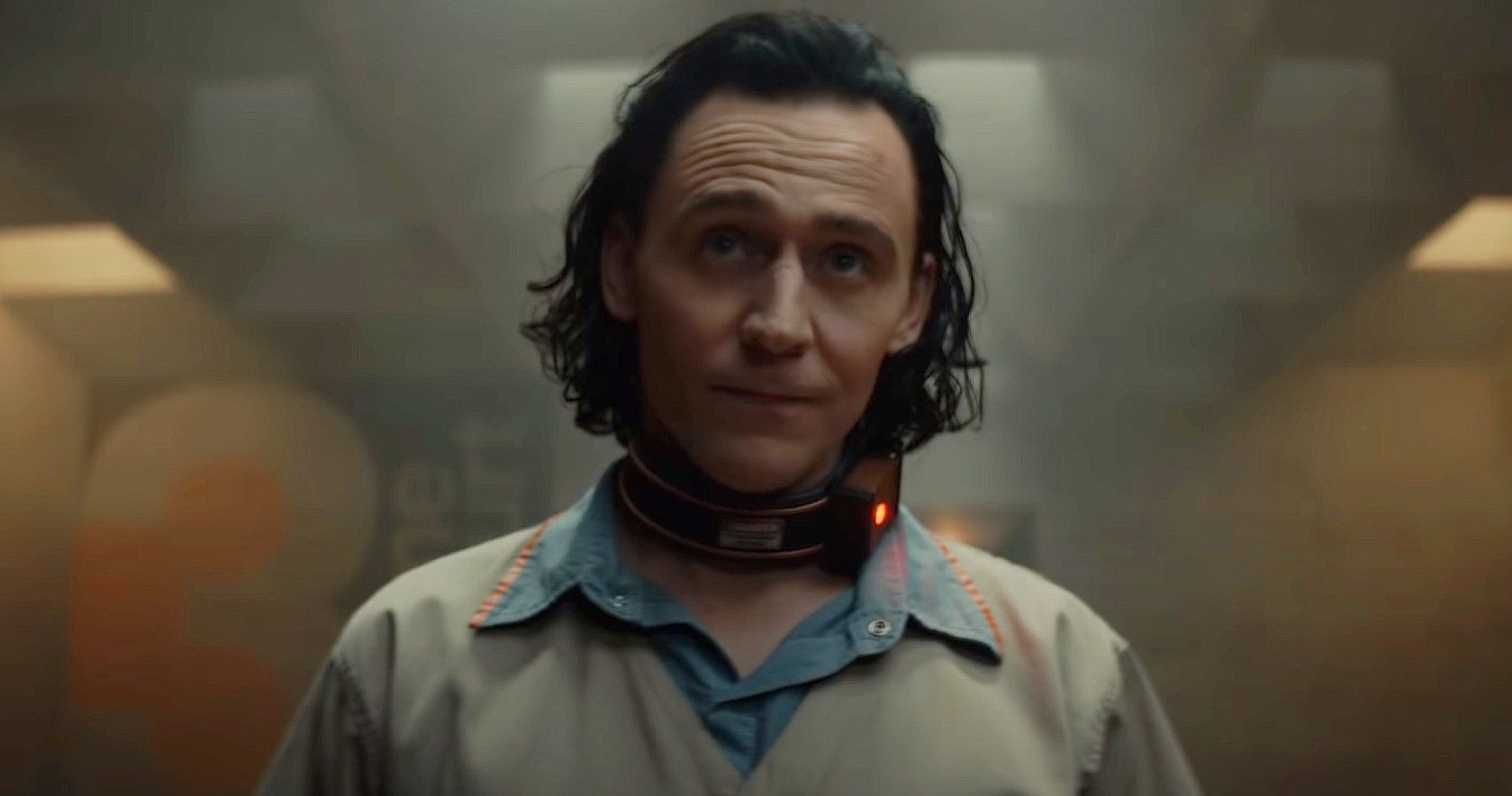 When the show isn't throwing sci-fi information or Loki highlights at us, it feels like it has a lot of potential. Loki as D.B. Cooper is just brilliant, and playing around with Loki's powers in smaller, more mischievous ways would be a great direction to take Loki in. We also saw a drawer full of Infinity Stones, with the powerful gems being cheap trinkets in this reality, underscoring that the Infinity Phase of the MCU is well and truly over.
I'm not sure where Loki fits into the wider MCU anymore. The original character is dead, so hopefully this show is a spin-off for real, rather than just a very long movie the way WandaVision and Falcon were. That would give it far fewer restraints moving forward, and would mean stories could be told without needing to set up Thor or Ant-Man or Eternals. Stories could just be stories. The first episode was willing to push away the Infinity Stones, but still used several MCU clips to keep its balance. Moving forward, it needs to walk on its own.
Source: Read Full Article