"I tend to really enjoy characters who are spunky and very sassy, and she is all of that in a nice little package," Suzie Yeung tells me when reflecting on her performance as Yuffie Kisaragi, the young and energetic heroine at the centre of Final Fantasy 7 Remake Intergrade's Episode Intermission expansion.
While she's an optional party member in the 1997 original, Yuffie remains an iconic character to millions of fans, but Yeung didn't allow such expectations to cloud her performance. In fact, she embraced it. "I knew the remake was a fresh new perspective on Final Fantasy 7," she tells me. "And obviously they had drawn references from previous performances, but I kind of went in without those preconceptions. I knew the base of the character, I knew she was very spunky, a little bratty, and filled with self confidence. I went in knowing that and essentially used my gut instincts. I didn't overthink the audition, I was just like, 'You know what? I'm going to put what I think she would sound like out there and hope for the best'."
This strategy obviously worked out, with Yuffie's new iteration being warmly received by fans and critics alike upon her debut last week. She's never had a chance to shine like this before, with her inclusion as a main character in her own story allowing the writers to expand her background in ways previously unseen. "I knew there were fan expectations of keeping it similar to her past iterations like in Advent Children or Kingdom Hearts," Yeung tells me, noting how Square Enix hoped for Remake to be a fresh start, a new interpretation of these characters that aren't necessarily bound by the original story.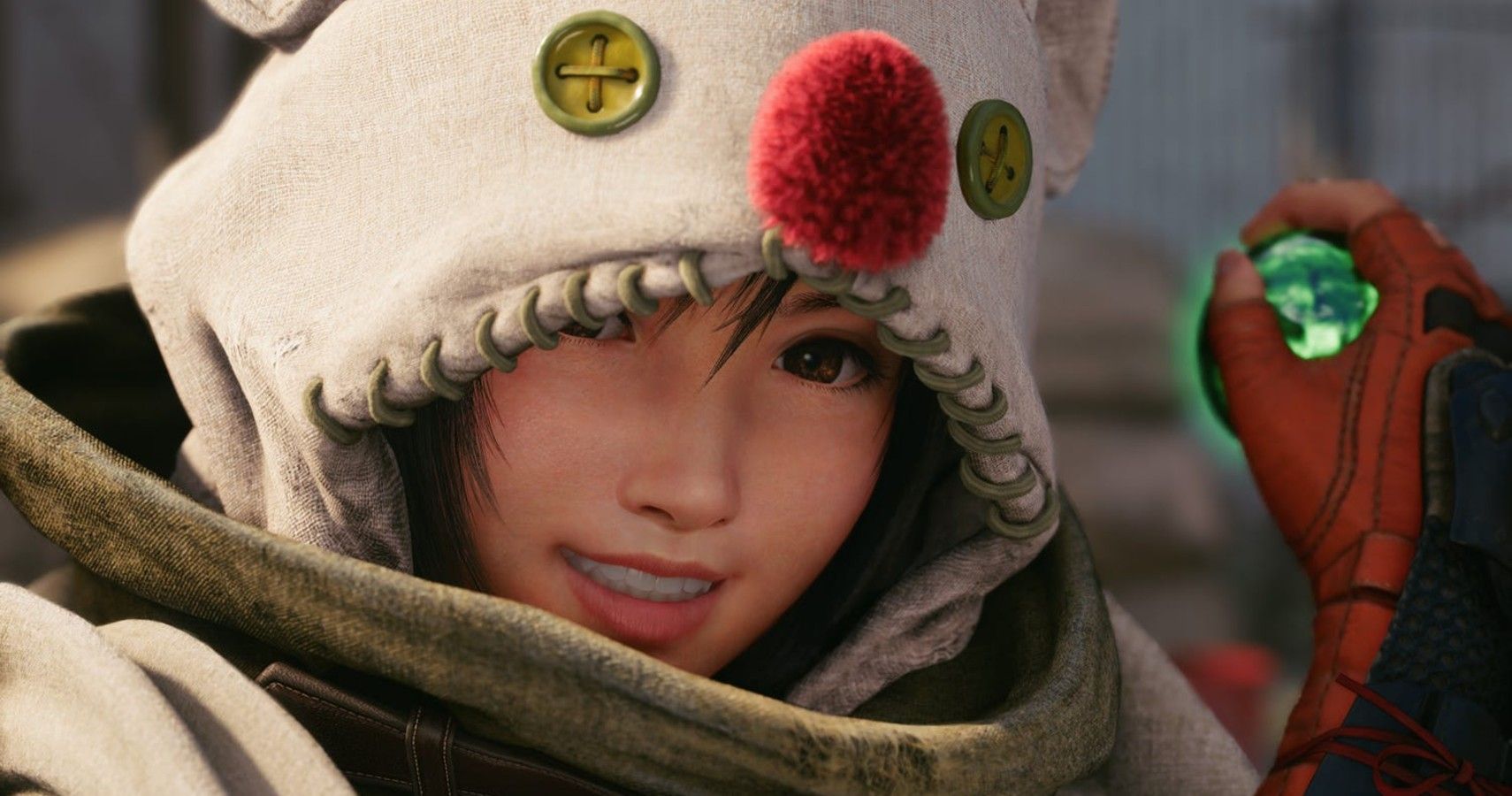 Such changes are evident in Yuffie's origins and the land of Wutai, which appears to play a much larger role in the story this time around. It's more serious and poignant, and this conviction was something that needed to be balanced alongside Yuffie's goofier side. "We didn't get to see her gestures and mannerisms [in the recording studio] so we had to go off Japanese audio for reference," Yeung says. " A lot of the time they went very big as Yuffie tends to go, but we weren't trying to go over the top either – just to balance things out in the game. The performances in Remake so far have been really grounded and realistic, so we try not to tip the scales too far into anime land." Fans might not be aware that a lot of recording like this is done without footage of the game itself, with actors having to work alongside loose references from the original creators while collaborating with a director who provides all of the insight they might need.
"It was definitely a collaborative effort between me, the director, and the localiser," Yeung says. "We rarely had any visual reference, and there were maybe a few scenes that had the blocking done already from the mocap actor. It was a bit of a challenge because we kinda had to guess. Like, is she going to do these big motions with her hands and all that, but we erred on the side of keeping it a little bit more subtle, while at the same time honoring the energy and spirit of the Japanese audio."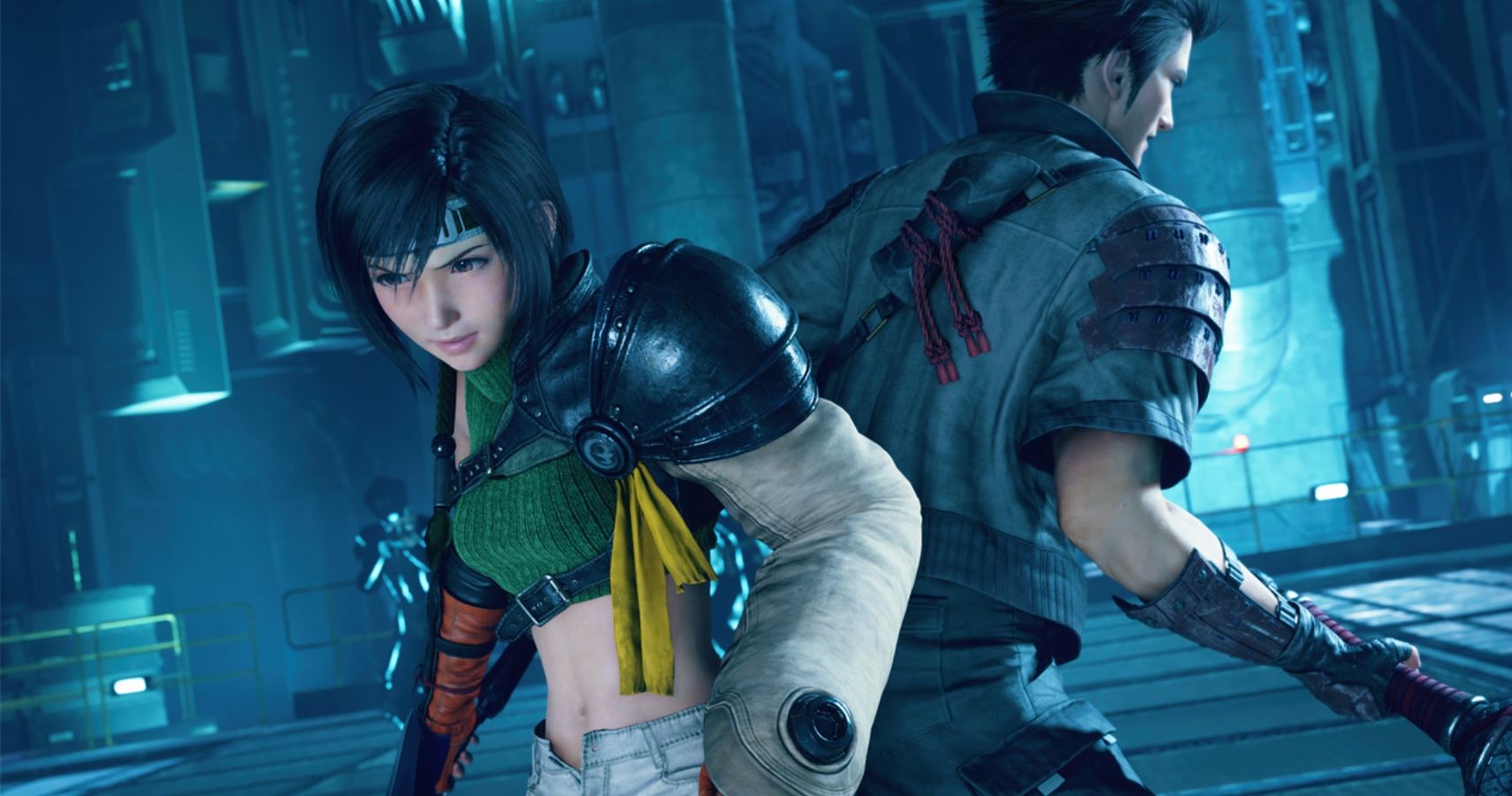 Yeung was aware of Yuffie's growth as a character while recording, knowing she would need to delve into territory previously unexplored by Final Fantasy 7. This is especially true when talking about her relationship with Sonon, a brother and sister bond of sorts which develops throughout the short campaign. "I feel like they have a sibling sort of relationship. [Sonon] is very protective of Yuffie because of the fact he reminds him of her sister," Yeung says. "Yuffie's just this kid who wants to be taken seriously, and it's a heartwarming relationship where they support each other, even if Yuffie is always running off and doing her own thing, Sonon is like 'Why me?' and 'Why do I need to babysit this girl?' and it's just really fun."
I won't spoil where the story goes, but it inevitably forces Yuffie to face some harsh truths, leaving behind her childish dreams of materia hunting as she's thrust into adulthood. "She's definitely not experienced this kind of emotional growth before," Yeung says. "At least, we haven't seen that, and having such a deeply affected experience like this has added more dimensions to here as a character that we've not seen before." It's likely that Yuffie will find herself working alongside Cloud, Tifa, Barrett and company in Remake 2, but I couldn't conjure up any clues during my chat with Yeung. Regardless, the future looks exciting.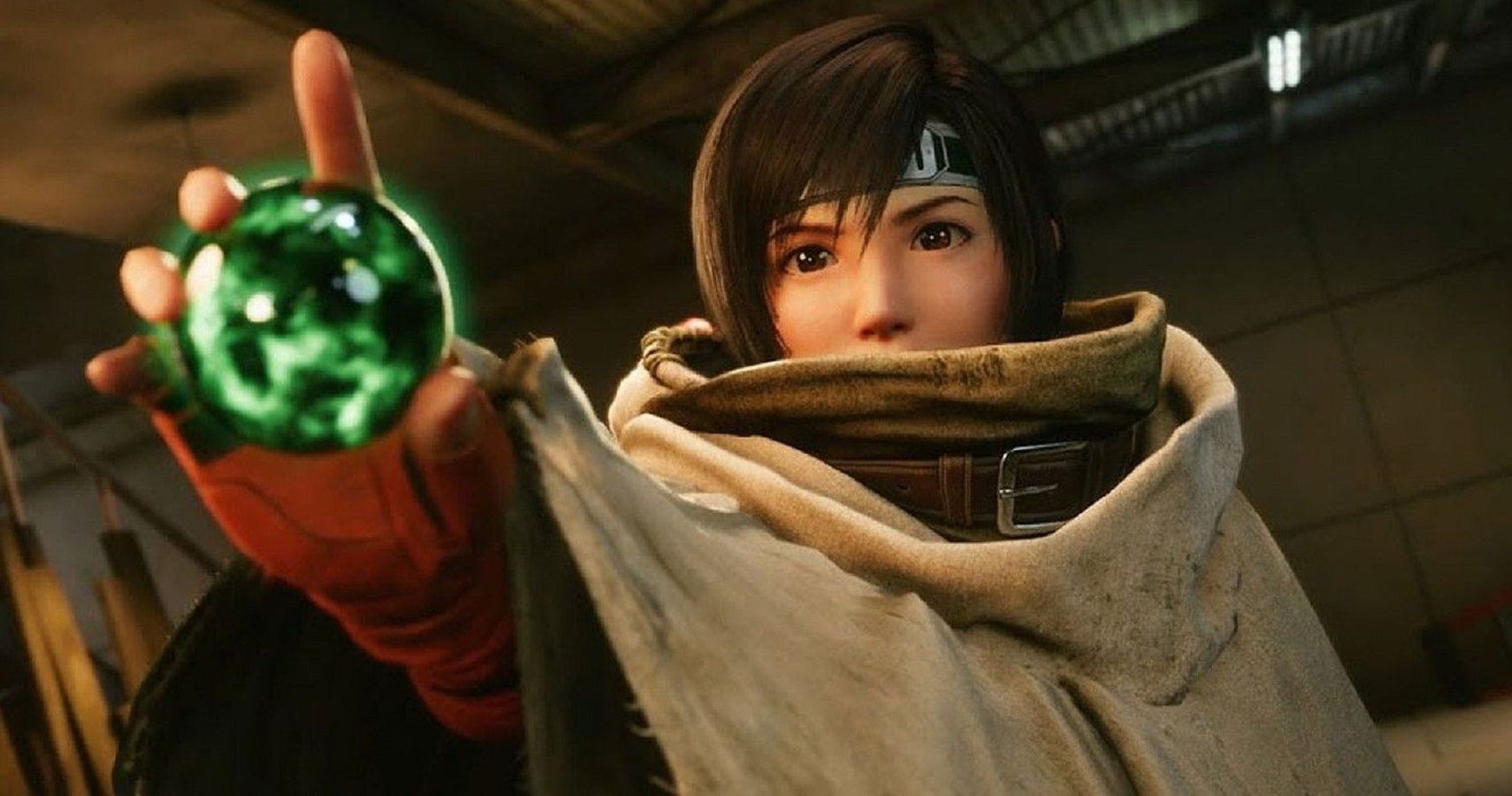 Like many voice actors in the modern landscape, Yeung has been interacting with fans by playing through her own games on Twitch, having recently cleared the first chapter of Episode Intermission while taking in her performance for the first time. "Being able to experience the game for the first time with fans is such a treasured experience," she tells me. "I get to see their reactions live with me. So I had actually seen clips of [Yuffie] because I was too curious, so I knew kind of what it would sound like but it was mostly to share with people who hadn't seen the first part of the DLC, and it was super fun and Yuffie's so fun to play."
To close off our chat, I asked Yeung about the casting of Asian voices for the likes of Yuffie Kisaragi and Sonon Kusakabe, two characters hailing from the Japanese-inspired Wutai, so it made perfect sense to reflect these origins in their performances. Thankfully, Square Enix opted for this, and Yeung is hopeful things will keep improving. "I think, especially recently, it's very important for representation in all forms of media," she explains. "The fact Square Enix went out of their way to cast authentically, not just in the Asian space, but in other parts of the game shows me their commitment to what's going on in the world, also just making sure the experience is authentic for everyone involved."
Source: Read Full Article