I'm going to keep it real with you – I used to think Gunnars were goofy.
Before I worked 40-50 hour weeks in this industry, I didn't really understand the point behind wearing special glasses for gaming. It seemed like another excuse to upsell gamers on something they didn't need, because let's face it – we're the easiest audience to sell useless stuff to.
But when the opportunity to review the Assassin's Creed Valhalla Gunnar Enigmas came across my desk, I decided now was as good a time as any to give these a shot. Eye strain's become a huge problem for me in the past year, and anything that could possibly alleviate it is worth a shot. Plus, the design of this particular pair was pretty snazzy, as was the carrying pouch.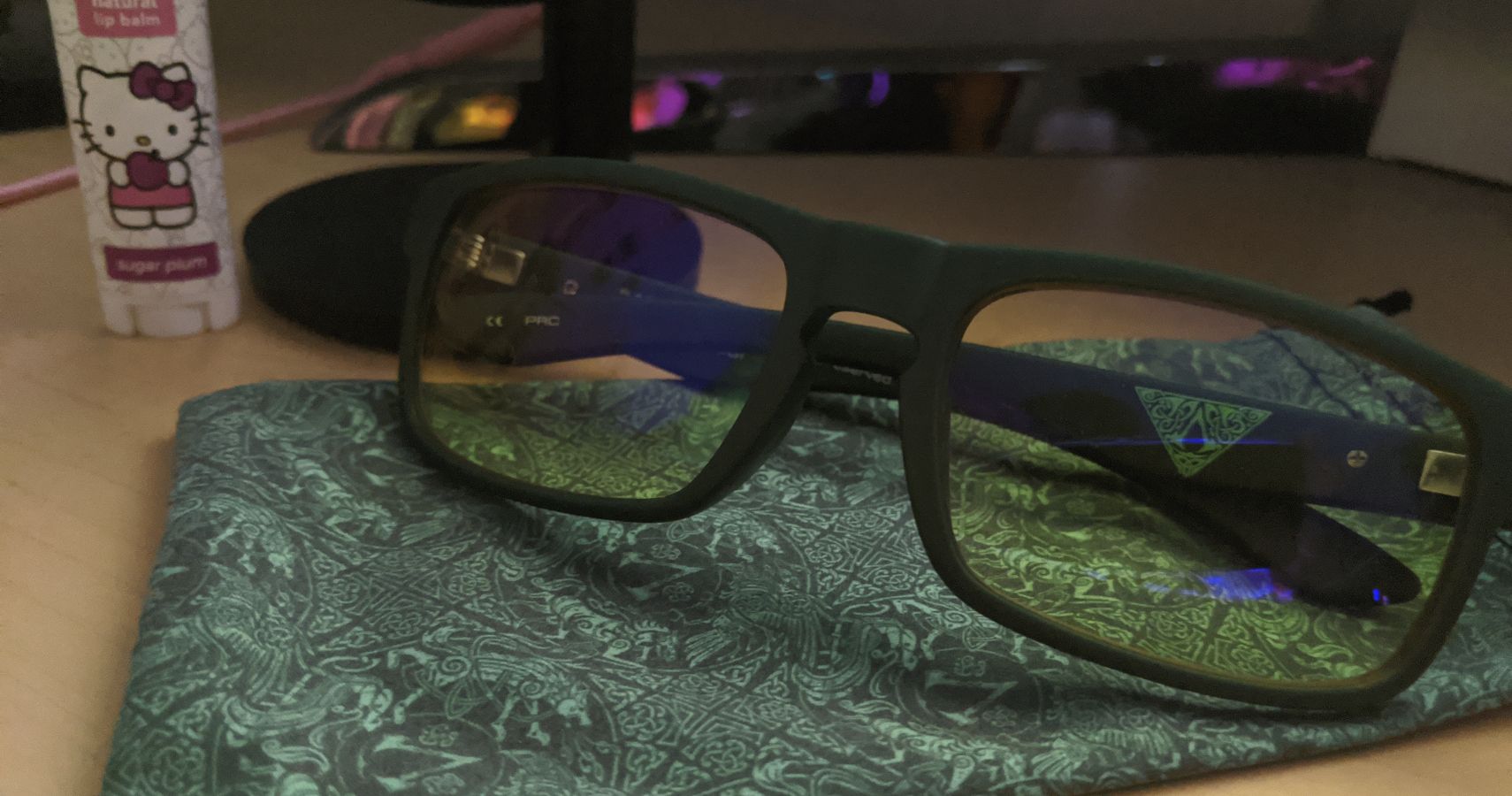 When the glasses arrived, I was immediately struck by just how light they were. These are beefy-looking things, made of thick plastic and metal hinges. Now, make no mistake – this is a sturdy pair of glasses, but it's impressive just how little they weigh despite that. While wearing them, I'll often leave my desk for a while and forget to take them off, which should give you some idea of how little I noticed them.
That rings true for their comfort level, too. My own glasses are a bit bulky, and hurt my ears and nose after long periods of sitting at my PC with a headset on. But the Enigma glasses feature a little dip to contour to your ears, meaning that your over-the-ear headphones won't uncomfortably wedge them between your ears and skull. After a full eight-hour work day, plus an hour or two of gaming, my ears and head were totally fine.
But what about their intended purpose – that alleged decrease in eye strain and reduction of blue light damage? Speaking as a former cynic, I'm impressed. The bleariness that comes after staring a bright white WordPress backend all day was absolutely lessened by these things, and upon removal, my eyes didn't feel tired and sore like they usually do. As a writer and editor by trade, I'll probably start wearing these on the clock from here on out. My vision isn't bad enough that I can't see without my prescription, and the blue light reduction is more than worth it.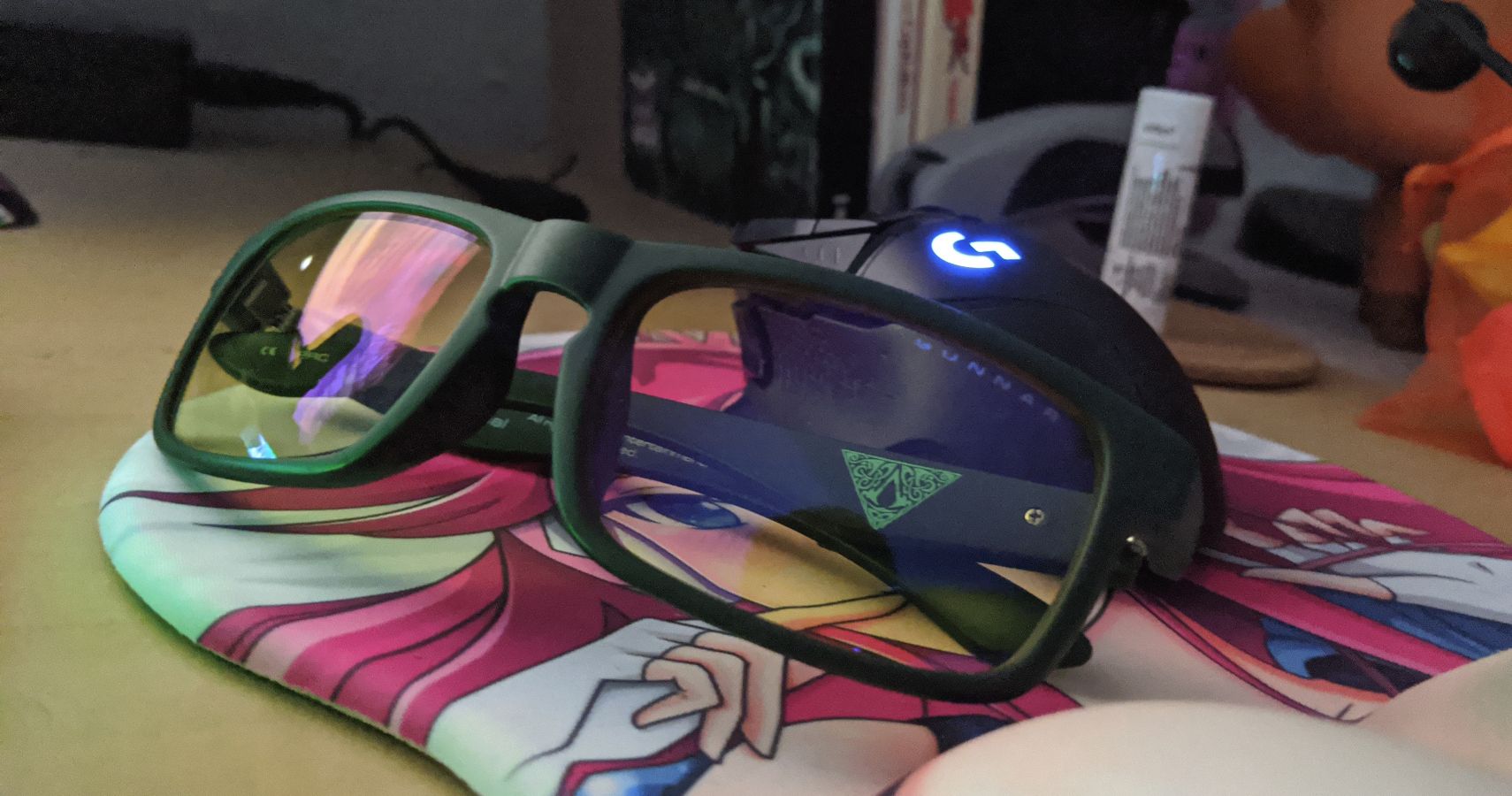 Gaming in these things is also stellar. Darting my eyes across my BenQ EX3501R between different HUD elements in Rise of the Tomb Raider and Amnesia Rebirth didn't feel as exhausting to my vision as usual. Brighter parts of both games didn't blind me one bit, and during them, I was even able to pick up on some finer details I hadn't noticed before. If you can get over not seeing the "real" colors of a game (these add a thick amber tint to everything,) the trade-off in vision clarity is more than worth it. I'm pretty excited to actually play Assassin's Creed Valhalla in these – like a good little corporate shill.
All-in-all, I went into this review expecting to dunk on them – or just do a pithy write-up and call it a day. But if you work with screens all day, and you don't already have some kind of blue light coating on your current glasses, I can't recommend these enough. Trust me – your eyes will thank you.
Next: Razer Details Xbox Series X|S Compatible Devices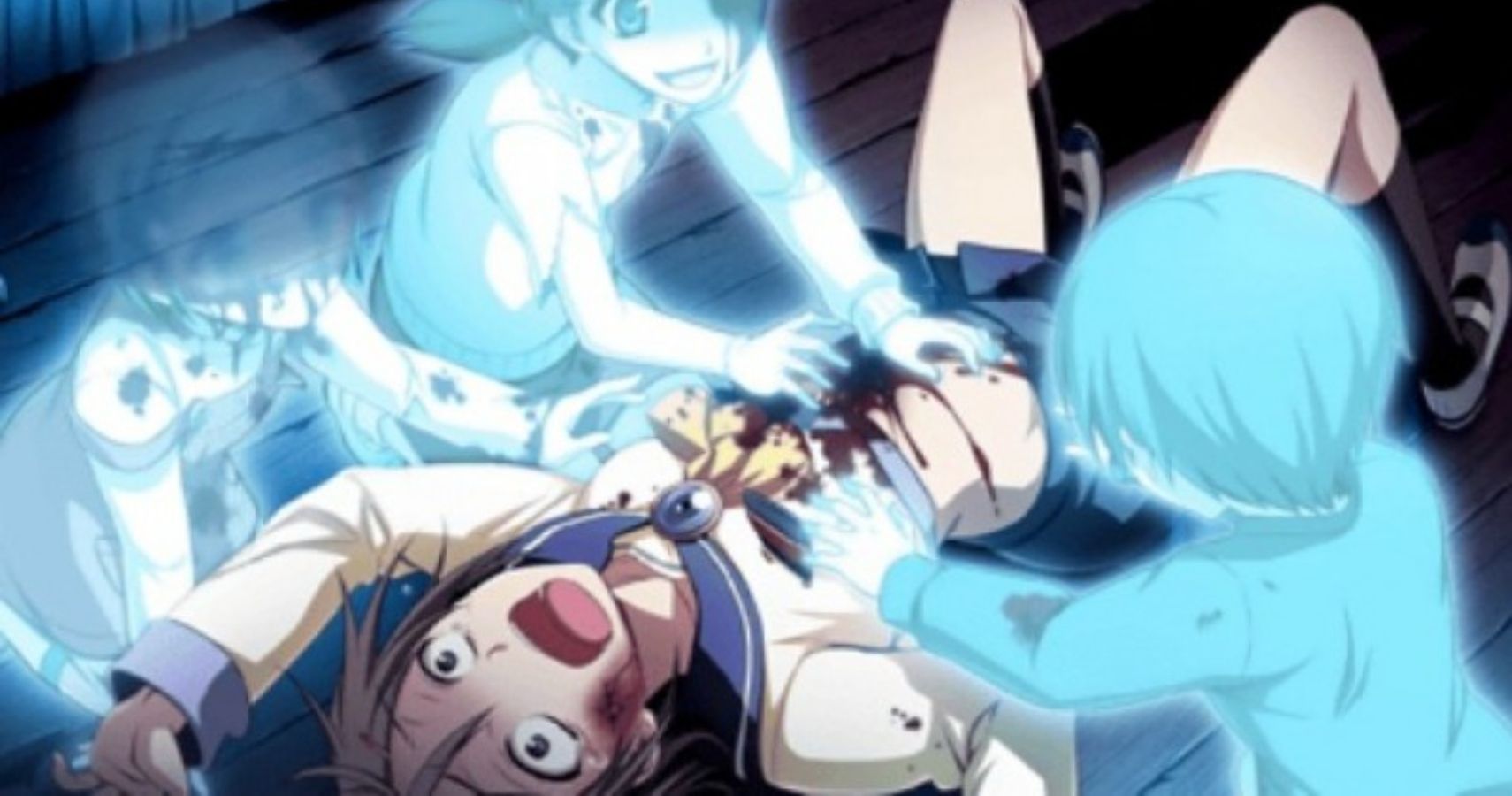 TheGamer Originals
Gunnar
Assassin's Creed Valhalla
Bella Blondeau is a lovable miscreant with a heart of gold… or so she says.
She likes long walks in dingy arcades, loves horror good and bad, and has a passion for anime girls of any and all varieties. Her favorite game is Nier: Automata, because she loves both robots and being sad.
Source: Read Full Article