I really enjoy gacha games. Like, as I've gotten older, I find myself playing them way more and scratching that itch I have for collecting in-game goodies. They're inherently problematic for a number of reasons, but I'll be the first to admit I often fall into the instant gratification trap they provide. And while I do love them, it's important to acknowledge that there are plenty of ways the companies behind them can do a lot better by the players, given the gambling mechanics. My current gacha darling is Genshin Impact, and when I look at it, I can immediately identify one small tweak I think Mihoyo should make:
Add a damn pity counter somewhere on the Wish page.
Anywhere, literally anywhere on the banner page in a nice, bold font add something that tells me I'm so many pulls away from my guaranteed five-star character. A counter should plainly state, "you have a guaranteed five-star character in X number of pulls." I understand it's in fine print, tucked away in the Details tab of the Wish screen. I understand that I am guaranteed one five-star character within my first 90 pulls — not necessarily the banner character, but at least something. I understand that I am guaranteed the five-star event banner character exactly at 180 pulls or before (if I'm lucky). But what I don't understand is why I have to go into my pull history, count the pages, and keep up with this nonsense myself.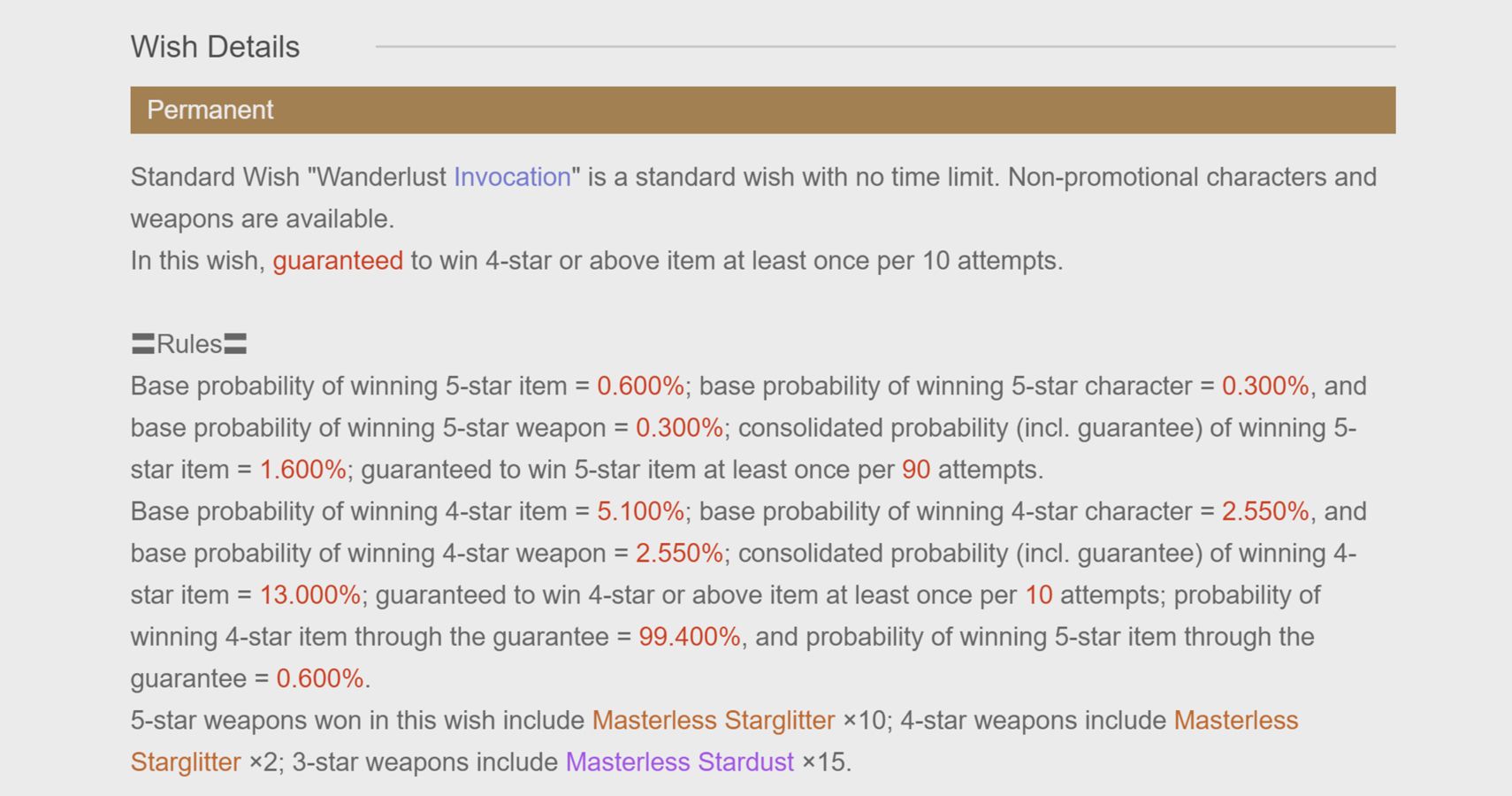 Y'all, the math has been done, and it costs a lot of money if you're basing this on how much a Primogem is worth. One pull is 160 precious Primos, 180 pulls cost me 28,800 gems. That's well over $300. Now, most folks don't just drop $300-something on Primogems; they get some for free in-game and save them. But let's just say you've been good and treat yourself to the absurd $100 package – I think you deserve a stinkin' easy-to-track pity counter.
No Genshin Impact isn't the first gacha to behave this way, and yes, you can figure out your pity situation without Mihoyo's help if you spare a few minutes, but it's still kind of skeevy. It's not like the concept of being open and honest is completely foreign to the game; right smack on the banner, Mihoyo states your odds for four-star characters, "Every 10 wishes is guaranteed to include at least one 4-star or higher item." Easy enough, and no need for the counter since you can do all ten of those pulls in one go.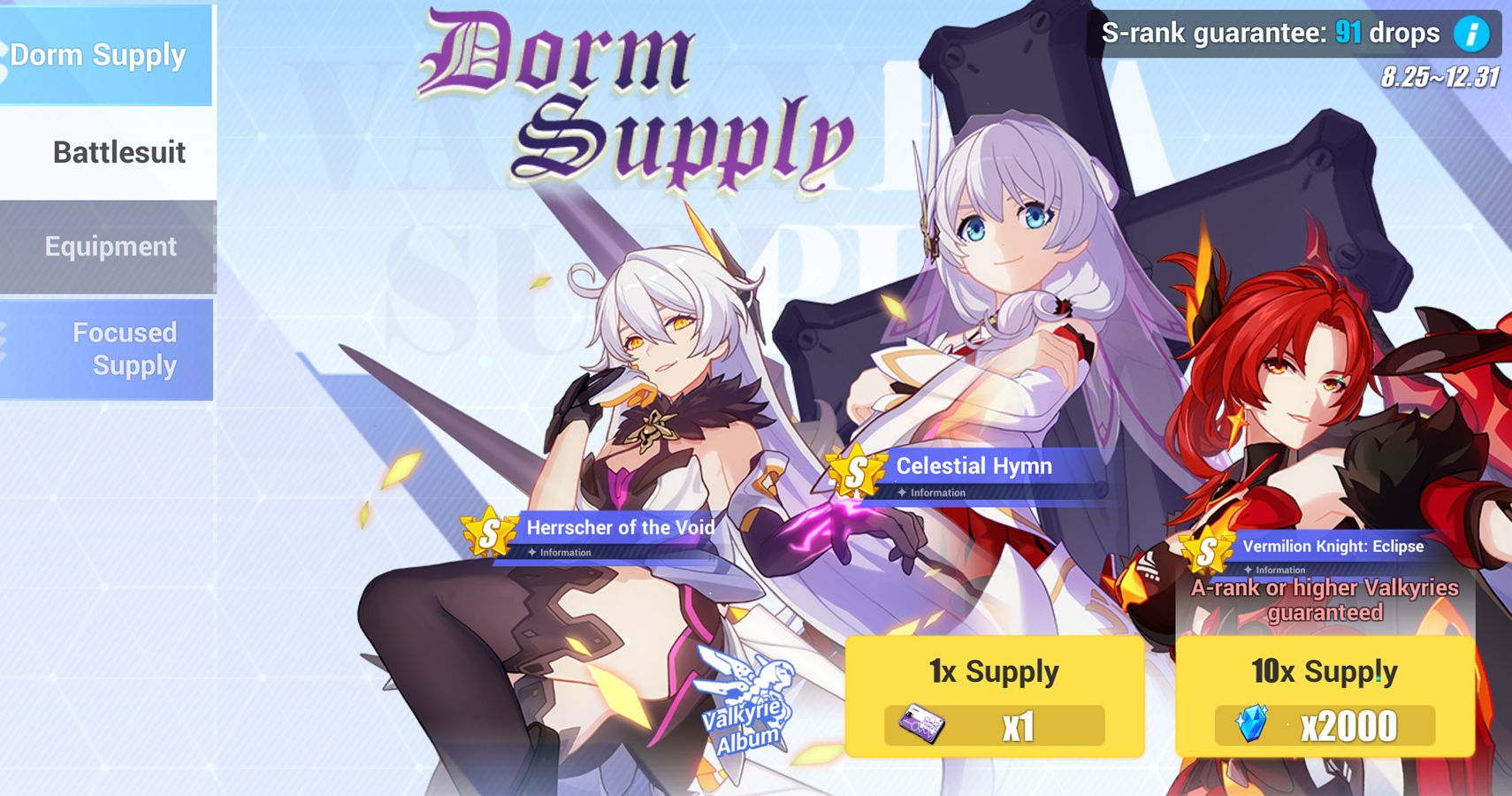 But when I'm between banners, carefully tracking my pity situation so I can aim for a character I really, really want, it's a pain to not have a simple way to check at a glance. When I think of some of the other gacha games I've had longer stints with, they have more transparent pity systems. Games like Epic Seven make it easy to track just how close you are to pulling the banner character in one corner. Even Mihoyo's other game, Honkai Impact, has an easily distinguishable pity counter.
So what gives in Genshin Impact, Mihoyo? Why am I counting my pulls and trying to calculate this myself? When I quickly do a Google search on the system, the results show a sea of folks who don't even understand how the system works, and I think that's a problem. A counter relieves some of that burden from confused players. My hope is that it's just early growing pains and that Genshin will soon join the likes of Honkai Impact. But the longer we go without it, the more I worry this obfuscation is intentional.
Next: The Genshin Impact TikTok Community is Wild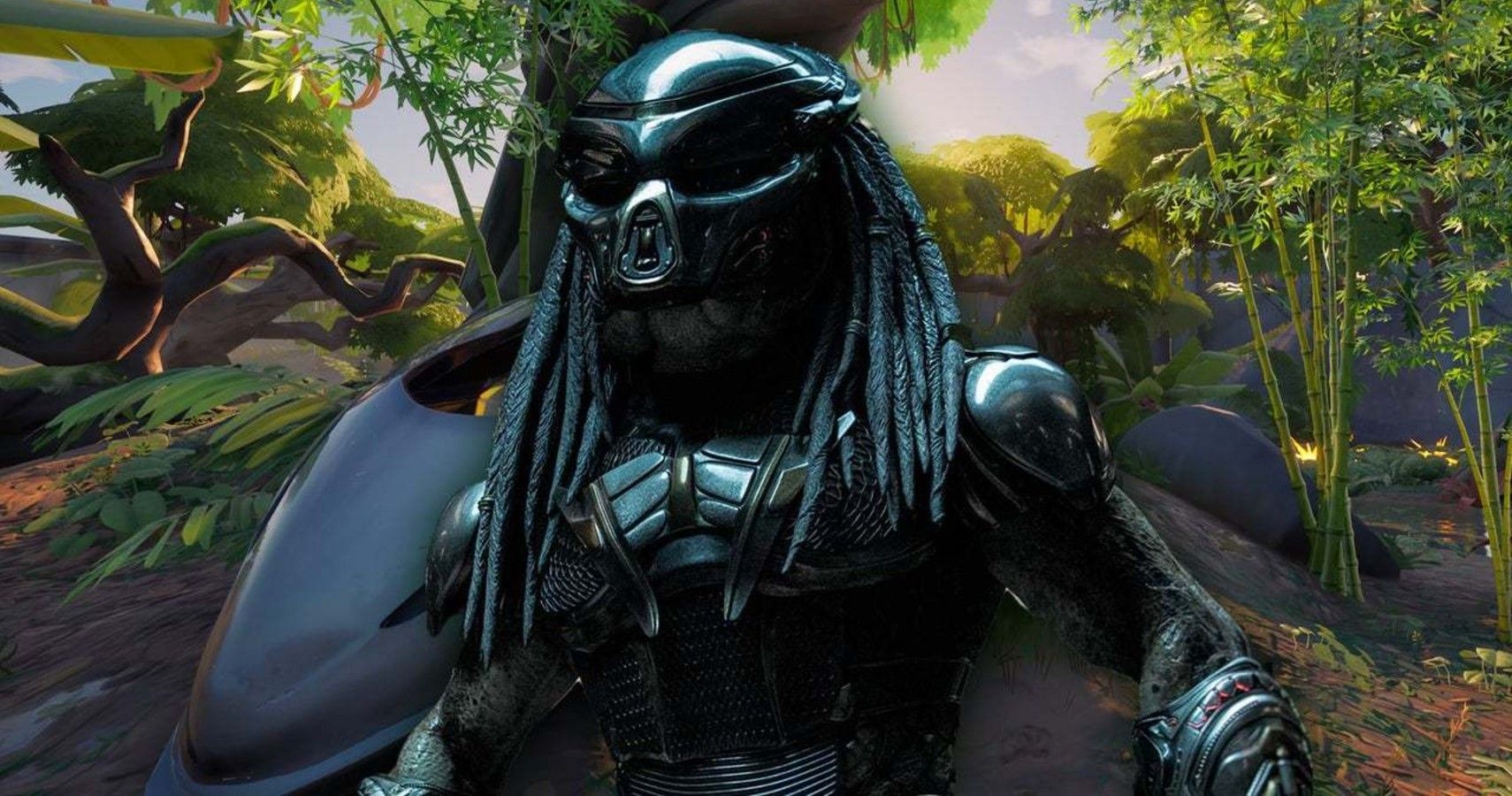 TheGamer Originals
PC
Mobile
ps4
Genshin Impact
Andrea Shearon is a news editor at TheGamer who loves RPGs and anything horror related. Find her on Twitter via @Maajora.
Source: Read Full Article