Nintendo fans were rewarded for their patience today with a brand-new Nintendo Direct, which featured plenty of games that Switch players can look forward to adding to their ever-expanding libraries. No Breath of the Wild 2 news was revealed, unfortunately – though it was mentioned that production continues to be on-track for the highly-anticipated Legend of Zelda title.
Here's everything else that was shown off at February's Nintendo Direct.
Pyra and Mythra revealed as Super Smash Bros. Ultimate's next fighter – March Release
It didn't take long to learn who the next Super Smash Bros. Ultimate fighter is, as Pyra and Mythra from Xenoblade Chronicles were revealed to kick off the Direct.
Fall Guys: Ultimate Knockout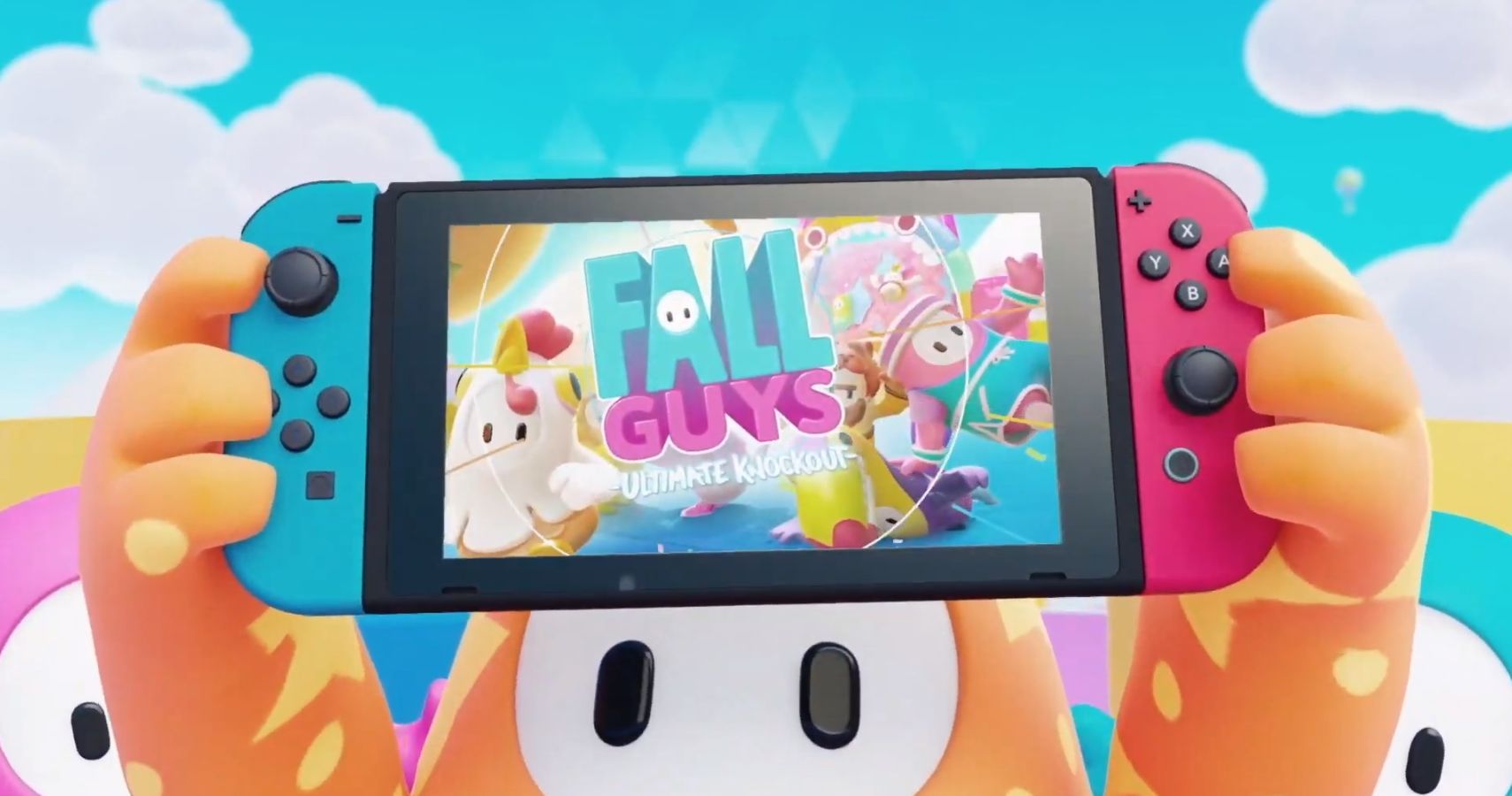 Your summer break is about to get a lot more hectic and fun, as 2020's breakout title, Fall Guys: Ultimate Knockout, will launch on Switch sometime this summer.
Outer Wilds
Of course, if party games aren't your style, Outer Wilds will also be launching this summer on Switch, bringing its exploration and intrigue to Nintendo's portable device.
Famicom Detective Club: The Missing Heir, Famicom Detective Club: The Girl Who Stands Behind
Famicom Detective Club will finally be making their way to North American audiences, bringing localized and modernized versions of the popular mystery games will to Nintendo Switch on May 14. Pre-orders for both games – which are sold separately – are available now.
Samurai Warriors 5
Character designs and other visuals having been revamped for its release, Samurai Warriors 5 brings the 1-versus-1,000 high-octane action to Nintendo Switch later this summer.
Legends of Mana
After 20 years since its original release, Legends of Mana will make its way to Nintendo Switch on June 24, with HD graphics, rearranged versions of the original soundtrack, and a brand-new mini-game.
Monster Hunter: Rise
We got another glimpse at Monster Hunter: Rise, as well as the Nintendo Switch Monster Hunter: Rise Deluxe Edition system, which will include the game as well as Deluxe kit DLC, and will launch on March 26.
Mario Golf: Super Rush
Get ready to hit the links in Mario Golf: Super Rush, featuring classic golf gameplay using the Joy-Con controllers, along with plenty of game modes to keep you busy. Mario Golf: Super Rush will release on June 25.
Tales From The Borderlands
Make every decision count as you make your way through each episode of Tales from the Borderlands, releasing for Switch on March 24.
Capcom Arcade Stadium
Capcom Arcade Stadium brings 32 of Capcom's most beloved titles right to your hands, and is available TODAY via the Nintendo eShop.
Stubbs the Zombie: Rebel Without a Pulse – March 16
The goofy noir zombie makes his way to Switch on March 16, letting you take revenge on the human race whether you're on the go or playing in docked mode. Pre-orders are now available on the eShop.
No More Heroes 3 – August 27
Take on the role of beam katana-wielding Travis Touchdown as he battles aliens over the fate of the world in No More Heroes 3 – releasing on Switch on August 27.
Neon White – Winter 2021
Part first-person shooter, part platformer, part digital card game, Neon White puts you in the role of an assassin taking out foes in Heaven. Yep. Killing in Heaven. Neon White will launch on Switch this winter.
DC Super Hero Girls: Teen Power
DC Super Hero Girls: Teen Power is a delightfully charming-looking title that will have you saving the world while also navigating high school as your favorite super heroes. DC Super Hero Girls: Teen Power releases on June 4.
Plants vs. Zombies: Battle for Neighborville – Complete Edition
Defend (or take out) the garden once again, as Plants vs. Zombies: Battle for Neighborville – Complete Edition comes to Switch on March 19, with missions, bosses, and online multiplayer modes.
Miitopia
It's time to enter the magical world of Miitopia, where your custom-made Miis become the heroes (or villains) of the story. Miitopia comes to Switch on May 21.
Animal Crossing: New Horizons – Super Mario 35th Anniversary  Items Update
Super Mario-themed items will soon be debuting in Animal Crossing: New Horizons as part of the 35th Anniversary, including apparel items and warp pipes that allow you to move quickly around your island. The Super Mario 35th Anniversary update will hit New Horizons on February 25.
Project Triangle Strategy
Tactical RPG Project Triangle Strategy (which is a working title) sees you taking on enemies in tactical strategy combat encounters, while making decisions that will impact the story and eventual ending of the game. This title from Square Enix isn't releasing until 2022, but a demo for the game is available right now.
Star Wars: Hunters
Set between Episodes 6 and 7, Star Wars: Hunters is a free-to-play third-person shooter coming to Switch later this year.
Knockout City
Knockout City puts you in the heat of arena-styled battle. That battle? A dodgeball game, of course. "Dodge, duck, dip, dive, and dodge" when the balls start flying on May 21.
World's End Club
A group of teens known as the Go-Getters club are tasked with exploring a dystopian Japan as they look to uncover the mystery behind the Game of Fate. World's End Club will release on May 28.
Hades (Physical Release)
The critically-acclaimed Supergiant title, Hades, will be launching on Switch with a physical version, including a download code for the original soundtrack and an art book. The physical version of Hades will release on March 19.
NINJA GAIDEN: Master Collection
Relive some of the best Ninja Gaiden games in NINJA GAIDEN: Master Collection, which will include Ninja Gaiden: Sigma, Ninja Gaiden: Sigma 2, and Ninja Gaiden 3: Razo's Edge. All previously released DLC will also be included. NINJA GAIDEN: Master Collection releases on June 10.
Hyrule Warriors: Age of Calamity DLC
More battles are headed to Hyrule Warriors: Age of Calamity in the form of an Expansion Pass, which  will bring new weapons, characters, stages, and abilities to the game. The first bonus will become available on May 28, followed by two more waves of content releasing in June and November of this year. Pre-orders for the pass are available now.
Splatoon 3
It's almost time to paint the dusty desert with color, as Splatoon 3 will be making its way to Nintendo Switch sometime in 2022.
Here are the rest of the planned releases and announcements that were shown off during the Nintendo Direct.
Bravely Default 2 – February 26
Ghosts 'n Goblins Resurrection – February 25
SaGa Frontier Remastered – April 15
Apex Legends – March 9
The Legend of Zelda: Skyward Sword HD – July 16
Next: Nintendo Direct Confirms Skyward Sword HD And Master Sword Joy-Cons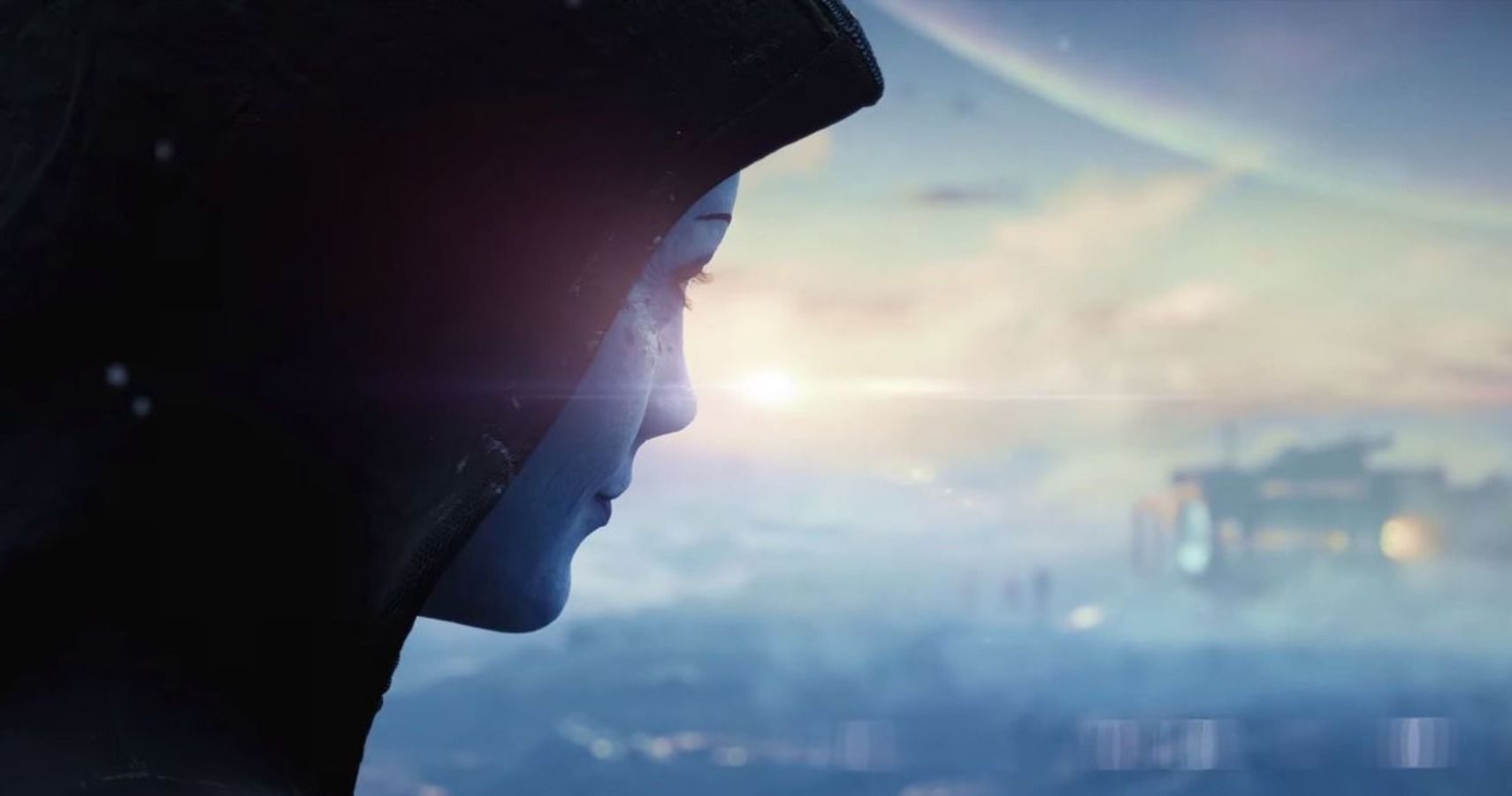 TheGamer Originals
Nintendo
Nintendo Direct
Sam has been writing for TheGamer since early 2018, earning the role as the Lead Features & Review Editor in 2019. The Denver, Colorado-native's knack for writing has been a life-long endeavor. His time spent in corporate positions has helped shape the professional element of his creative writing passion and skills. Beyond writing, Sam is a lover of all things food and video games, which – especially on weekends – are generally mutually exclusive, as he streams his gameplay on Twitch (as well as TheGamer's Facebook page) under the self-proclaimed, though well-deserved moniker of ChipotleSam. (Seriously…just ask him about his Chipotle burrito tattoo). You can find Sam on Twitter, Instagram, and Facebook as @RealChipotleSam.
Source: Read Full Article