"I take risks and try different stuff. Kicking the guitar as high as possible… I got a few dents up on my roof here."
Herman Li has steadily become one of the most iconic heroes of modern internet culture through combining his love for technology, jaw-dropping talent, and willingness to collaborate. Speaking with Li about his newest projects was a pleasure, as he exhibited a contagious passion for creativity throughout the interview.
Recently, the Dragonforce guitarist partnered up with ASUS ROG to showcase its powerful Zephyrus Duo 15 laptop. He's teamed up with a motion-graphic studio called Kingdom of Something in ASUS' Art of the Duo competition, going up against T-Pain and Rafael Varona. "It's really been fun," he tells me. "When they approached me about this, I was fan-girling a little bit to be honest, because I'm a big PC guy."
Together, the team has created some mesmerizing 30-second music videos. "I always wanted to do some kind of music for a visual."
"I really took this opportunity to show off some skills, not just at the computer, but also me emulating video game sounds," Li explains. Not only is he responsible for the face-melting track in the video above – he also created all of the sound effects with his guitar alone.
"I started with just the backing music, and I knew the time would come for me to add those sounds in," Li says. "I had those sounds on Dragonforce albums, but there was never a visual part to it." Between the motorcycle engine revving up and the pursuers' crashing sound effect, Li's versatility on the instrument is clearly evident in the short video.
It led me to ask about his interest in composing an original soundtrack for a video game – something I'm shocked hasn't happened yet. "I definitely want to do something like that," Li says. "I think they haven't approached me on that because everyone goes 'Oh, Herman is too busy. He would never do it.' If someone comes up to me, I will prioritize that as one of the main things to do."
If you are game developer reading this – you know who to call next.
Li tipped his hat to the ASUS ROG Zephyrus Duo laptop that he's been using in the competition, too. "Having that extra touch screen makes it special, because I don't like having a touch screen on the main screen where you just put finger marks on it. I'm crazy about finger marks on my laptop or my TV screen or anything."
Music production aside, I asked what games he'd been playing on the machine. "I'm ripping and tearing on Doom Eternal… the soundtrack is so awesome. I love the atmosphere." It's also well-known that Li is a StarCraft fan, with the band often naming songs after the series. I inquired about his interest in the highly-competitive multiplayer side of StarCraft 2, to which he replied, "Of course I had to test my skill on Battle.net – come on! I'm a Protoss guy."
Lately, Li has been developing quite a following on Twitch, producing some amazing content on the streaming platform. "It's pretty strange," he says. "I never expected any of this, to be honest. I always thought 'I'm into things that people don't like.' You know video games – when I was into it – wasn't the biggest thing. Now it is, and I was just really being myself on Twitch playing some games, playing some guitars."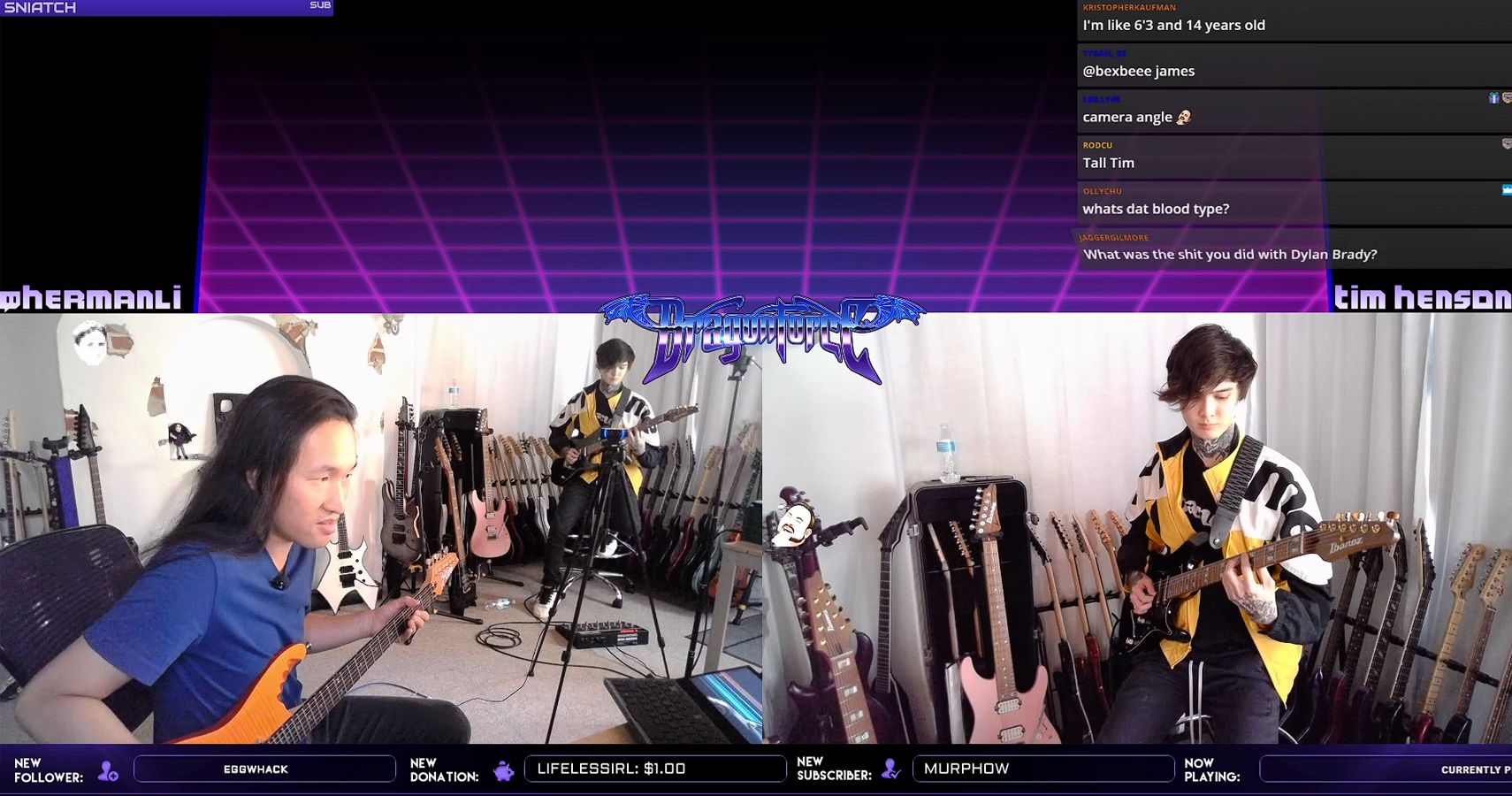 "Chatting, hanging out and getting questions from fans – it doesn't even feel like work or anything," Li continues. "I'm just doing what I like to do naturally, so I'm really lucky that people have been enjoying that stuff. To be honest, I've been enjoying doing the silly YouTube stuff too."
Li's complete openness towards content creation and collaboration has spawned some amazing results. For instance, last year he teamed up with notorious Kitboga, who specializes in wasting scammers' time on the phone. "I used to work as a Unix, Linux, Solaris system admin," Li explains. "I know this stuff. I've done first-line technical support as well, so for me it was a natural integration to say 'let's do this.'"
Throughout the entire broadcast, the Dragonforce guitarist demonstrated some hilarious trolling skills. "I love it – let's pretend I'm the biggest idiot in computing, and let's waste these scammers' time," he told Kitboga.
Li creates a wide variety of content for his fans, so I had to ask about his approach to balance. "It kind of depends on the flow… it's not really calculated so much," he says. While he notices that gaming is heavily saturated on Twitch, Li did confirm interest in one popular title. "I think we're going to do some Among Us as well, with the band. That would turn into a bit of a riot."
Mainly, however, his fans enjoy his unique take on music-based content. Li does it all: performance, production, practice, special guests, Q&A – the list goes on and on. When it comes to Twitch, I picked Li's brain about performing for a digital audience. "Twitch has enabled me to practice these songs, in a way that isn't boring," he explains. "How do you go from playing to thousands of people, to going home and just playing in the room by yourself, looking at your computer. " To Li, the streaming platform goes a long way for bridging the two extremes. "When I play, I see the chat …it makes it more exciting and more fun."
Additionally, Li often brings on guest musicians, interviewing them and subtly shifting the spotlight away from himself in a refreshingly selfless way. "I believe that we can learn so many things from each other… A lot of the time I have guests – I already know them. I know how great they are at certain things, and I'm also interested in what they have to say."
It feels right to conclude with something Li said on the subject, capturing his passion, humility, and approach to content creation brilliantly. "I think there's so many great musicians, so much talent in not just guitar, but also the gaming world. The creators, the people making the games – they all have different knowledge. I think we can learn and apply it in our own lives."
NEXT: The Asus ROG Zephyrus Duo 15 Looks Like It's Straight Out Of Cyberpunk 2077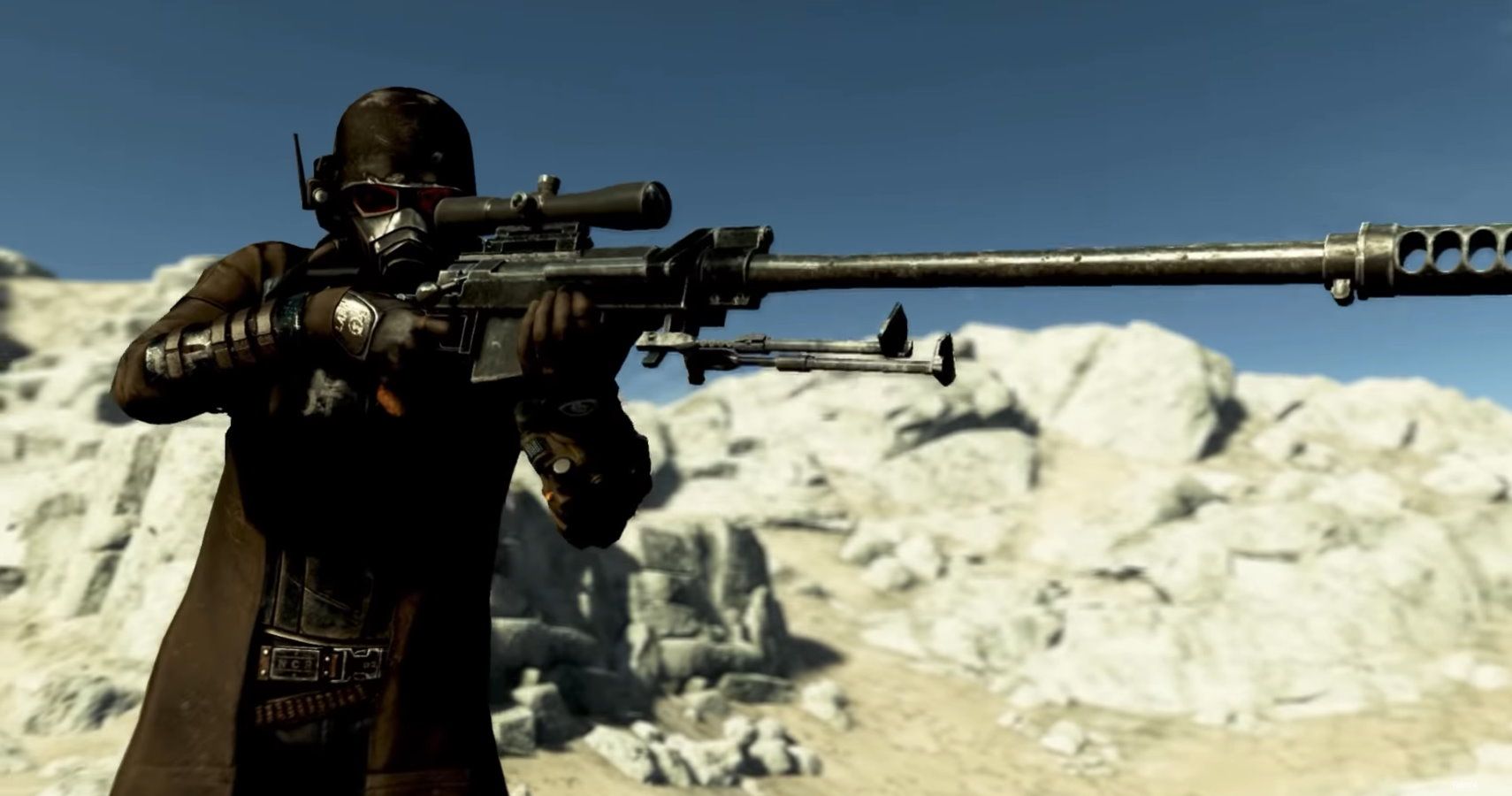 TheGamer Originals
Guitar Hero
Twitch
streaming
Among Us
A bit of musical expatriate, Andrew studied trumpet performance in college before drifting towards his love for creative writing and video games. Some of his favorites include Homeworld, Warcraft III, Starcraft 2, Apex Legends, Cuphead, Katana Zero, and Bastion. When not hunched over a keyboard furiously typing, you'd likely find him engulfed in anime or Apex — avoiding the sun entirely.
Source: Read Full Article