Twitch has been quickly gaining a reputation for ridiculous bans and it's not surprising. The streaming platform has a list of community guidelines that users need to abide by, enabling them to set standards for streaming. However, the problem is that these rules are not consistently applied and in some cases, streamers have no idea how they broke them.
Over the last year, Twitch has been accused of favoritism and inconsistency after certain channels are seemingly exempt from punishment for breaking the rules, while others are sanctioned for seemingly no reason. These bans are the very craziest of a frankly insane year on Twitch.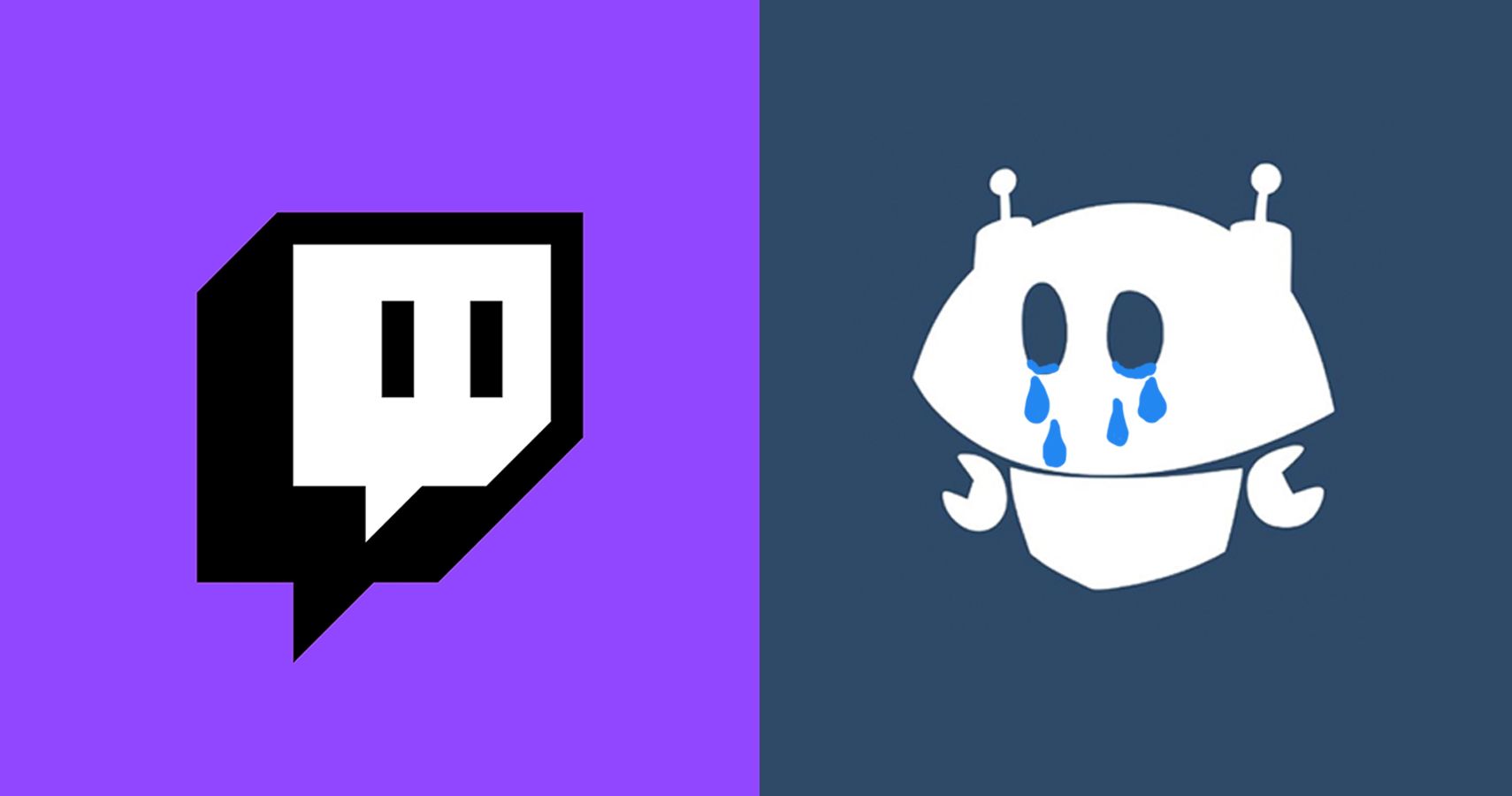 Our first reason is one of the craziest we encountered. While creators are human and prone to error, we assumed that bots would be exempt from these failings. However, it turns out not even automated moderators are immune from the over-enthusiastic ban hammer, after Twitch's own Nightbot moderation tool was temporarily banned from the platform.
RELATED: Twitch Tool Nightbot Gets Banned After Receiving Falsified DMCA From Turkish TV Channel
When a falsified DMCA manages to take down one of the tools Twitch provides to help streamers keep order in their channels what chance do the streamers themselves have?
Banned For: Wearing The Wrong Clothing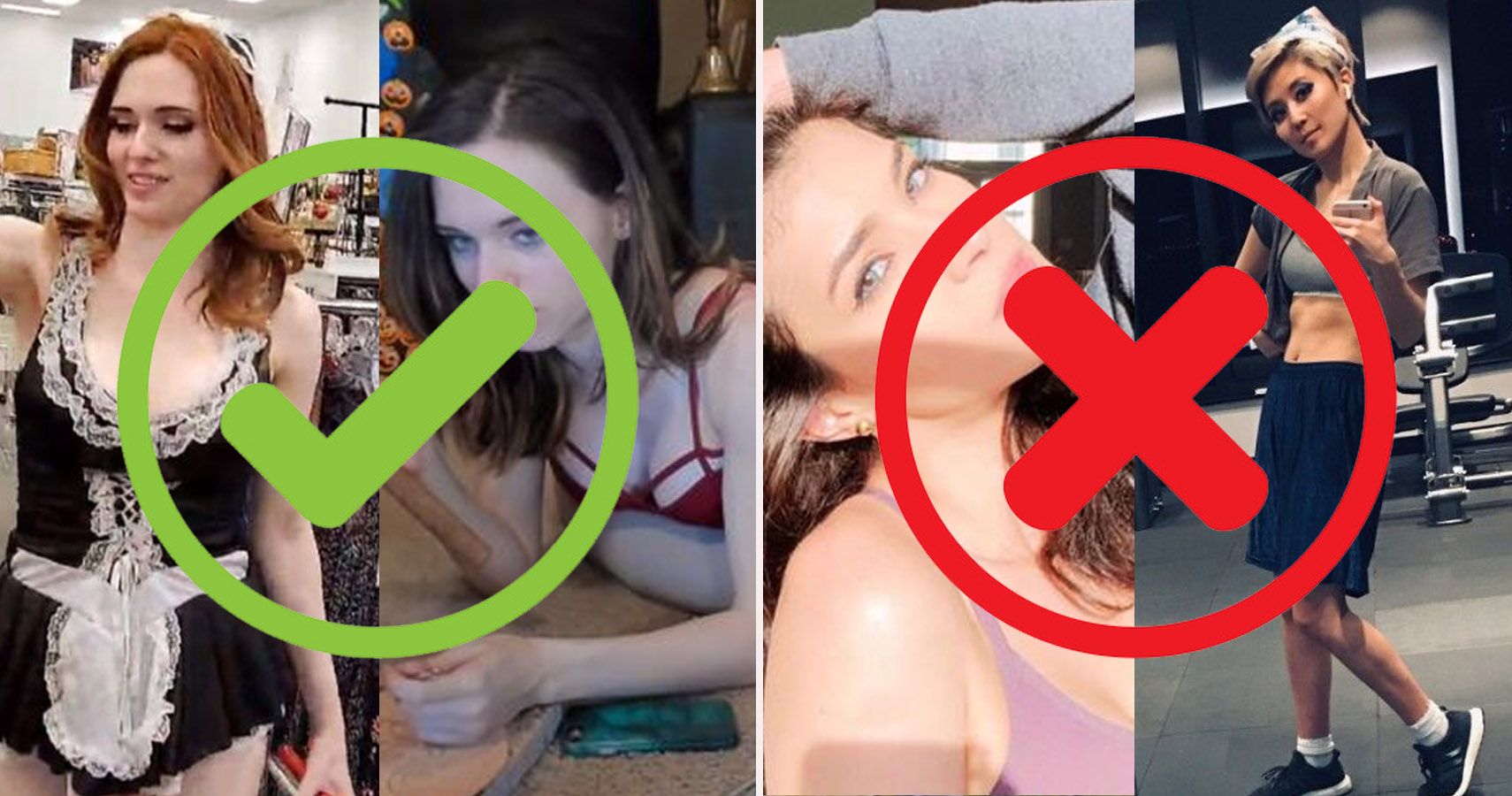 Clothing based bans have been numerous this year and almost all have come under fire after it became obvious that the rules are inconsistent at best with certain female streamers appearing immune to consequences.
Alinity has continued streaming without sanction after flashing her underwear and Amarouth appears to have faced no consequences for streaming wearing a revealing bra and a french maid's outfit, while others have been banned for wearing far less provocative outfits.
Cosplayer Quqco was suspended for 3 days for wearing a Chun Li cosplay outfit. Workout clothes were also banned with both Fareeha and CinCinBear facing sanctions for wearing crop top style sports bras. Several other clothing-related bans have also been handed out.
Banned For: Something You've Done Hundreds Of Times Before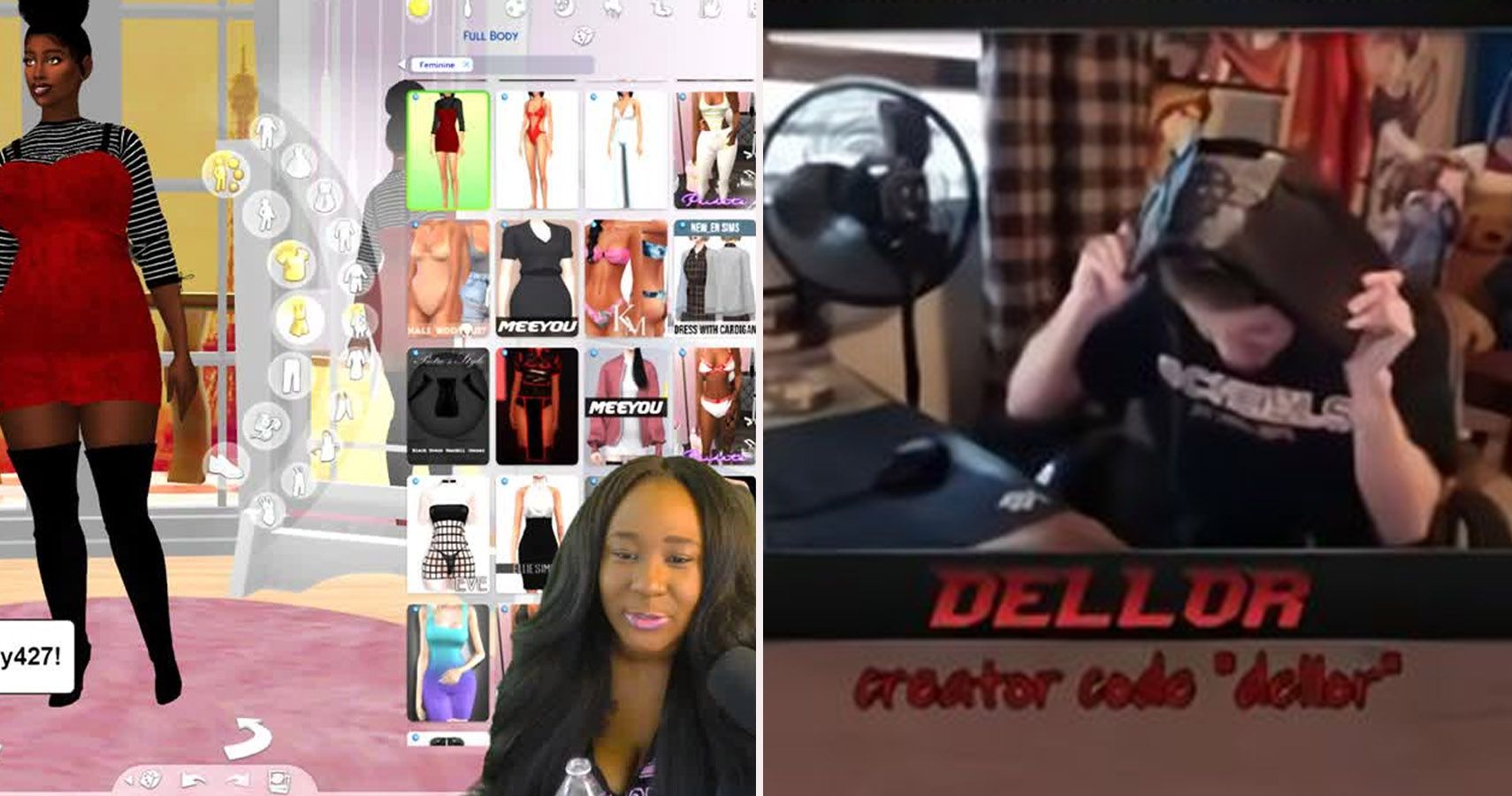 Sometimes streamers gain a reputation for certain types of behavior but what happens when Twitch decides that these actions are no longer appropriate? A couple of streamers recently found out.
The first creator to face consequences for behavior he'd displayed literally hundreds of times before was Dellor. The keyboard smashing former Overwatch pro is famous for his gamer rage and his peripheral destroying stunts. So much so that there are compilations of his keyboard smashing antics. That is he was famous for them before he was landed with a permanent Twitch ban for "self-harm." The streamer has since taken to Facebook gaming.
RELATED: Tfue Protests Dellor's Permanent Twitch Ban By Doing The Same Thing That Got Dellor Banned
Another creator who was slapped with a 3-day suspension which confused them was 2018 Twitch Ambassador Xmiramira. The prominent Simmer was handed the ban after Twitch took offense to her modded Sims 4 game, which displays cartoon butt cheeks while using Create-A-Sim. While it is a violation of the guidelines which forbid such mods, in her own words, she was "playing the game the SAME way I have been for literally years."
Banned For: Streaming With Full Permission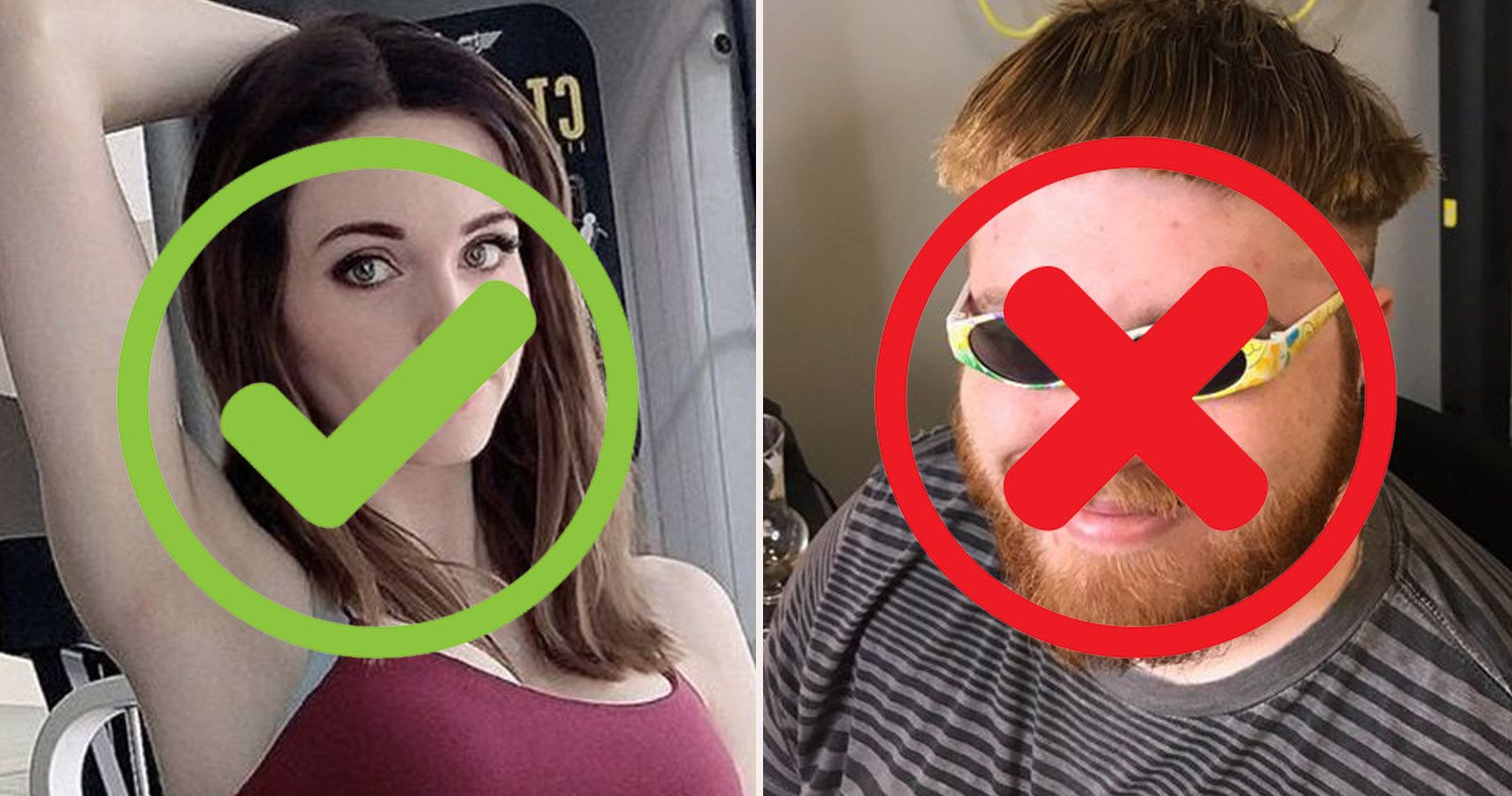 The IRL category has brought with it numerous headaches for Twitch. One of these is the monitoring of streamers who broadcast without permission. While this can be difficult to monitor, the streaming giant hasn't exactly set a great track record in this department.
The largest failure was the banning of PayMoneyWubby, who was streaming in a restaurant with full permission of the owner. Despite providing immediate proof of this permission it still took the internet meme lord several days to regain control of his channel, something he was very vocal about.
The main issue was that not only was Wubby unfairly sanctioned, but other streamers, who were clearly told while on camera to stop filming, have been allowed to continue.
Most notably Amouranth was asked if she was streaming in a store and she blatantly lied to the store employee, clearly breaking TOS but yet able to continue with no consequences. Incidents like this only serve to highlight the insanity of these crazy and inconsistent bans.
Banned For: Someone Else's Violation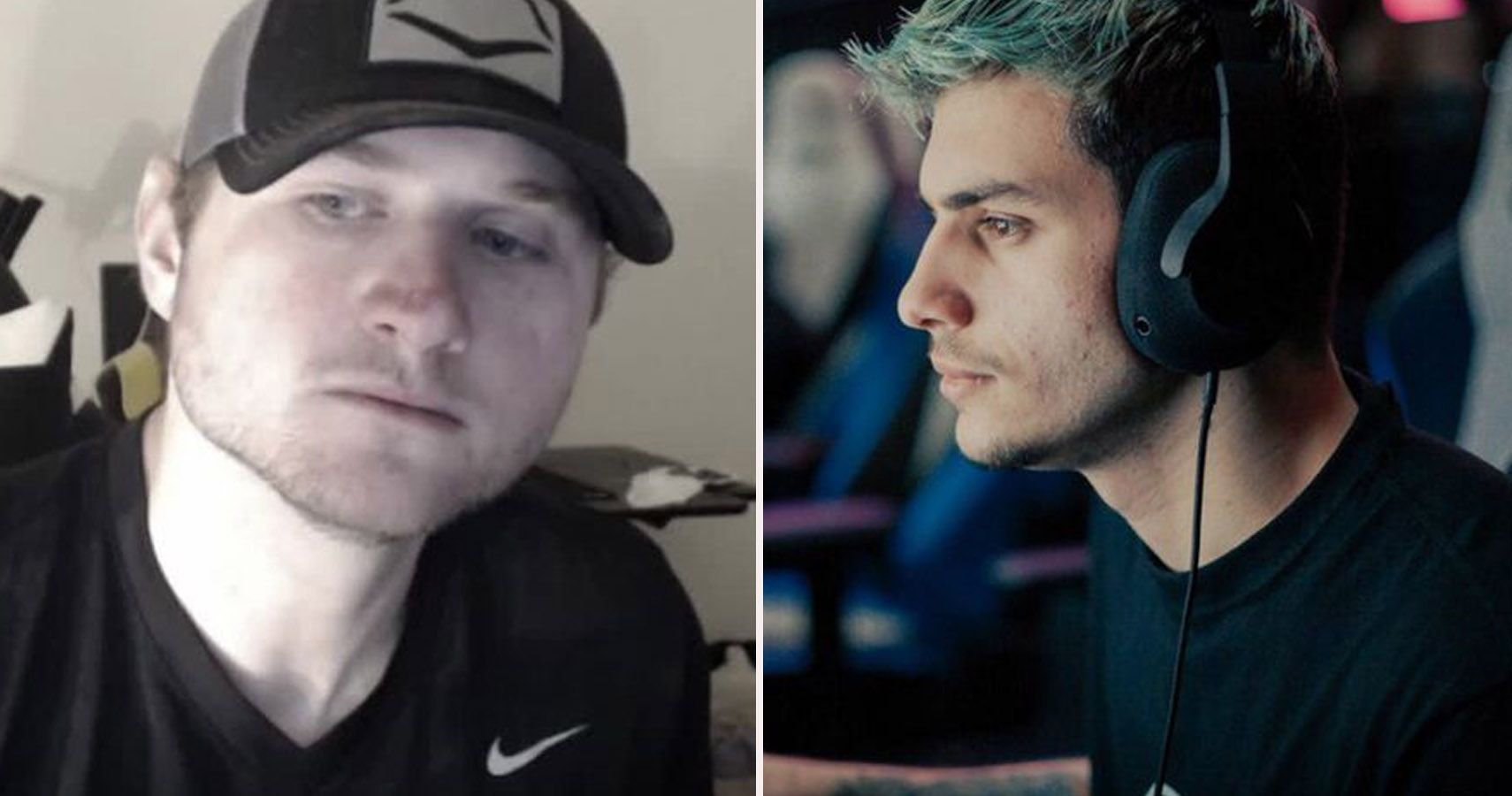 A few streamers have even been banned for other people's mistakes. Fortnite streamers Khanada and Clix were both banned for playing with controversial streamer Zayn. Meanwhile, THump was banned after one of his subscribers harrassed other streamers during his IRL stream.
While these are at least vaguely understandable, the banning of Gabepeixe is one that we still can't make sense of even four months later. The Brazilian streamer was banned for showing a Pink Floyd Back Catalogue poster during a Livestream. The poster in question displays body art of Pink Floyd album covers.
As if that doesn't sound mad enough, it wasn't even his poster. The artwork was actually visible through the background stream of another streamer. Even worse was the fact that the streamer who displayed it faced no consequences at all.
Maybe next time these Streamers need to play the Alinity card.
Source: Read Full Article