IO Interactive has provided an update to its Hitman 3 Pre-Launch Guide that now promises PC Hitman 2 owners will not need to repurchase the game.
Hitman fans were beside themselves last week when IO Interactive announced that PC Hitman 3 players would need to purchase DLC in order to access the Hitman 2 maps in the game. Thankfully, the company now says they are working with their partners to come with a solution, but guarantees that no one will need to repurchase the older Hitman games in order to access the content in Hitman 3.
This issue arises from the Hitman series' unique release structure. Hitman 2 allowed Hitman 1 owners to carry over all of their progress from Hitman 1, as well as play through all of the locations and missions from Hitman 1 in the updated Hitman 2 engine. Essentially, Hitman 2 included an upgrade for Hitman 1, tying the games together into one shared "World of Assassination" title. Now, Hitman 3 is doing the same thing and bringing all of your Hitman 1 and Hitman 2 progress, locations, and missions to Hitman 3. The problem is that PC players would need to repurchase the Hitman 2 content as DLC, thanks to Epic Game Store exclusivity.
Unlike Hitman 1 and Hitman 2, Hitman 3 is an EGS exclusive. While PC players that own the first two games on Steam can still transfer their progress over to Hitman 3, IO Interactive had said they would need to, at the very least, purchase the Hitman 2 access pass in Hitman 3 since Hitman 2 is not available on the Epic Game Store. The first Hitman is, and was given away recently as a gift on the Epic store, so many players already have it. At the time of the announcement, IO Interactive said that the Hitman 2 access pass would be marked down 80% for the two weeks after launch.
Players immediately voiced their frustration with this policy. Many felt that it was unreasonable to have to repurchase a game they already own, even at an 80% discount. To their credit, IO Interactive listened to these concerns and is now promising PC players that own Hitman 1 and Hitman 2 that they will not need to repurchase the game. As a consolation, PC players that purchase Hitman 3 within the first ten days will also receive the Hitman 1 GOTY Access Pass for free.
Next: Why Do I Always Feel Like I'm Playing Stealth Games Wrong?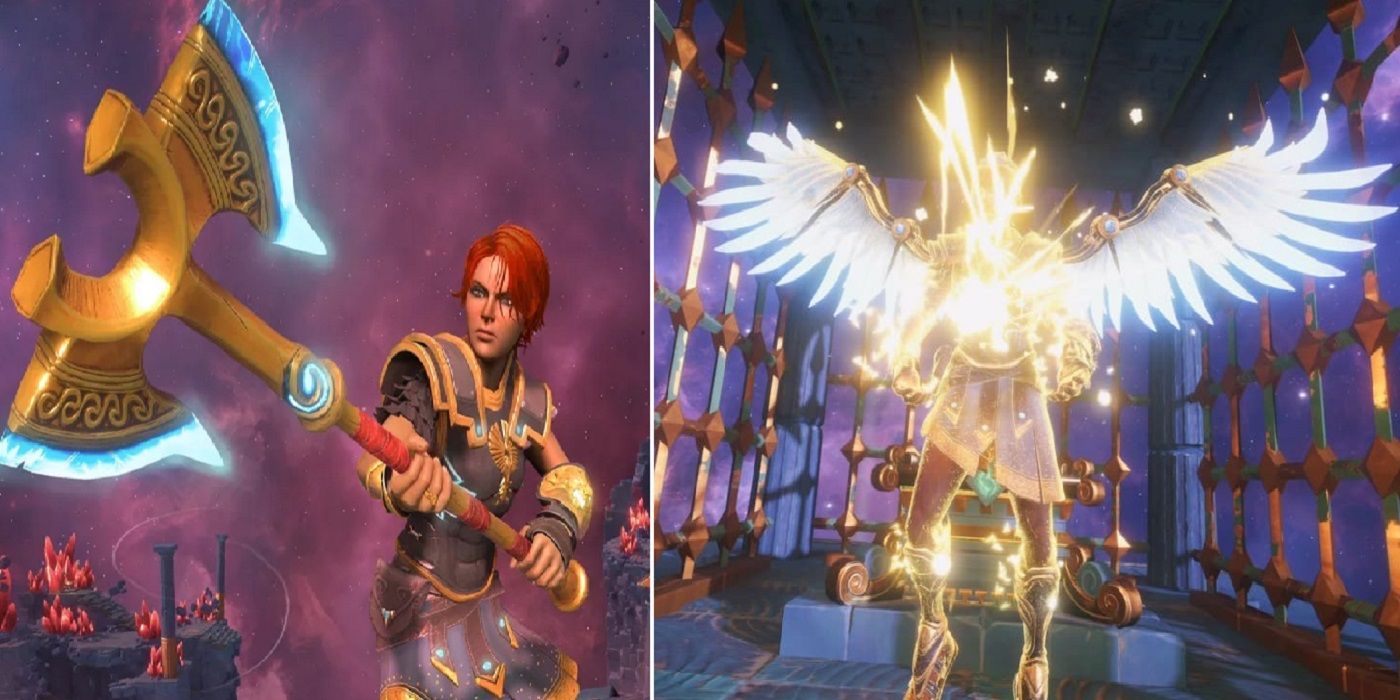 Game News
PC
Steam
Epic Games Store
Hitman 3
Eric Switzer is the Livestream News Editor for TheGamer as well as the lead for VR and Tech. He has written about comics and film for Bloody Disgusting and VFXwire. He is a graduate of University of Missouri – Columbia and Vancouver Film School. Eric loves board games, fan conventions, new technology, and his sweet sweet kitties Bruce and Babs. Favorite games include Destiny 2, Kingdom Hearts, Super Metroid, and Prey…but mostly Prey. His favorite Pokémon is Umbreon.
Source: Read Full Article