Valheim has been a gargantuan success on Steam and with that comes a community built around dedicated fans, and fans can be a creative bunch. One has gone as far as to replicate the Sacrificial Stones, albeit a touch smaller than they are in-game, complete with chains for the trophies.
In Valheim, you spawn in a circle of the Sacrificial Stones that represent the different bosses in the game, with crude artwork depicting them. Once you fell a health-bar clad foe, you get a trophy – for example, in the first boss' case, Eikthyr, you get their head – and these trophies can be used for power-ups such as having the wind push your sails in whatever direction you're facing no matter what the weather actually is like.
User Alzate brought the five to life, but they're not stopping there, "I have the trophies almost done. I have linked Eikthyr and The Elder ones, but I will probably try printing them larger, just because they are so detailed – it is a real pain to get the supports off. I may do larger versions with the trophies and red-line work, or I may make the trophies large enough to hang."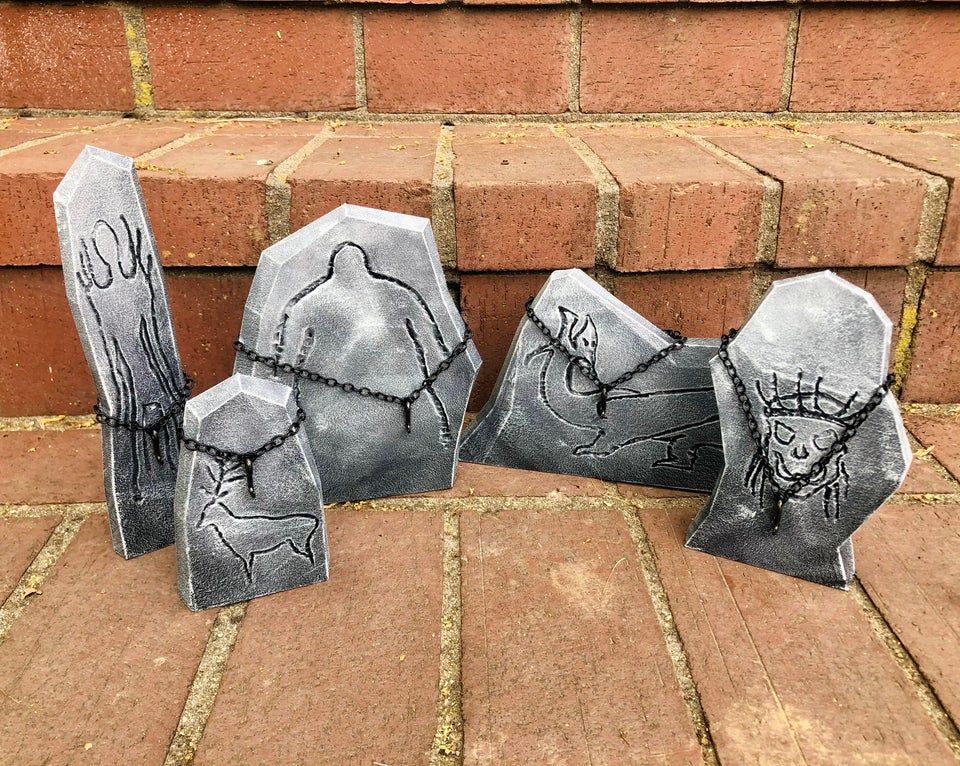 It's not Alzate's first venture into re-creating video-game assets in the real world, as only last week, they showed off a Hearthstone container from World of Warcraft. However, from the realm of Valheim, they have also re-created a beehive, a ward, a portal, and a tombstone.
The trophies have yet to be attached, but when they are, it'll no doubt make this re-creation even better, but the real question is just how is Alzate going about getting them? Are they summoning goliaths and toppling them with clubs and Troll-hide armor, or is it something more innocuous?
Source: Read Full Article