Reddit user DeltaTwoForce has managed to bring Untitled Goose Game to Minecraft, however due to an unfortunate lack of geese in Minecraft, you have to play as a chicken instead.
In a video posted to the Minecraft subreddit, DeltaTwoForce showed off his new mod,  dubbed Untitled Chicken Mod, in which he recreated both the mechanics and the entire first level of the popular, meme-inducing game that tasks players with causing poultry chaos in a small town.
The mod puts players up against a villager that takes the place of the groundskeeper featured in the main game, and provides the player with a familiar-looking checklist filled with dirty deeds that the player has to perform.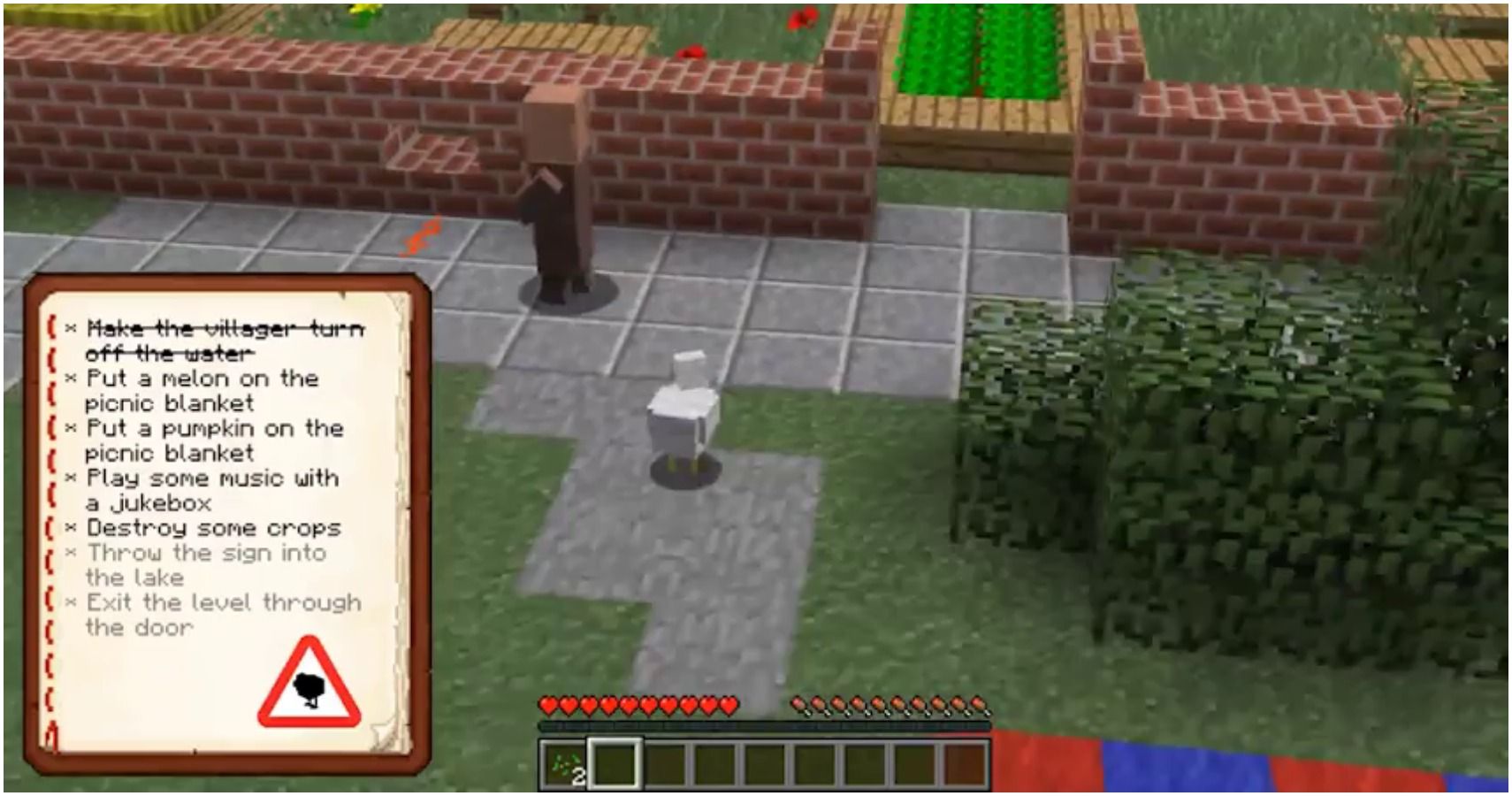 The mod shows some ingenuity when it comes to using Minecraft's assets and capabilities to recreate the original game. For example, redstone, buttons and a water block are used to create the effect of turning on the sprinklers, and instead of throwing a rake in the lake, players have to thrown a sign.
This isn't the only mod that DeltaTwoForce has created and posted on Reddit. He's also made a mad that introduces physics to Minecraft, a mod that lets people browse Reddit from within Untitled Goose Game, and even created an NES emulator that can be played within Minecraft.
If Untitled Chicken Mod sounds like the kind of thing you want to give a try, DeltaTwoForce provided a github link where you can download it and install. It only works for the Java version of the game, so fans of Bedrock edition are out of luck.
DeltaTwoForce indicated that he plans on eventually releasing a "nice level pack" for the mod, though it's not clear which levels he plans on creating, or when exactly he plans on getting started. Given the traction that the mod has gained on Reddit and elsewhere, it would not be surprising if he attempts to recreate every single level in the original game.
Source: Read Full Article