Twitch wants to start the new year off right, at least in the loot department. It's too early to say if 2020 will bring greater clarity or consistency to the livestream platform. It definitely will bring a good amount of free games, though. Twitch Prime members can now claim five new free games in addition to the five Devolver Digital titles still offered from the holiday special. January's free games will let you start riots, go through people's phones, and get your Metroidvania on.
Twitch Prime is the premium membership level of Twitch. As the name implies, it's also linked to Amazon Prime. Amazon Prime members get Twitch Prime as part of their subscription, meaning they can claim monthly free games and loot even if they don't care about watching livestreams. If they do, they also get one free subscription to a streamer of their choice.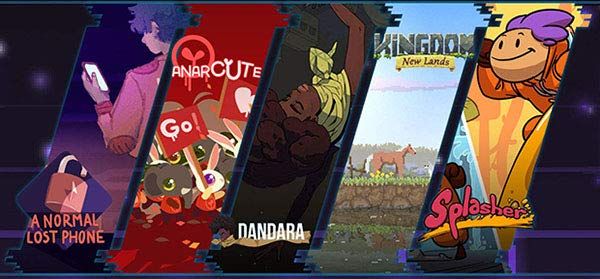 A Normal Lost Phone is a 2017 puzzle game about going through another person's phone. While that seems wrong, it turns into an emotional journey through the life and struggles of a stranger.
Anarcute is a riot simulator that asks players to fight back against oppressive corporations. Except the oppressed are all adorable animals so the heavy themes are easier to stomach.
Dandara is a 2D platformer of the Metroidvania persuasion, based on the Brazilian warrior of the same name.
Kingdom New Lands is a resource management/simulation game about, well, building a kingdom in a new land.
Splasher is kind of like Splatoon but as a side-scrolling platformer. It's a nice blend of action and creative platforming.
In addition to these five games, Twitch is still giving away five titles from beloved bizarre developer Devolver Digital. Those are Enter the Gungeon, Ape Out, Witcheye, Heave Ho and Gato Roboto. The company also gives away monthly loot, such as League of Legends Skin Shards and blueprints for Warframe. For more information on Twitch Prime, and the complete list of January 2020's free stuff, visit the official page.
Source: Read Full Article