If you're looking for a Roblox experience that lets you relax while digging up treasure, look no further than Treasure Hunt Islands! Starting with only a plastic bucket, you'll dig deeper and deeper into tropical beaches to unearth chests, ores, and more. What secrets will you find under the islands?
Codes for Treasure Hunt Islands are a way to get free gems, which you can use to hatch pets that help you dig. You could also get boosts, letting you temporarily dig faster to find hidden treasure before anyone else! We'll keep this page updated with new codes as they're released.
All Treasure Hunt Islands Codes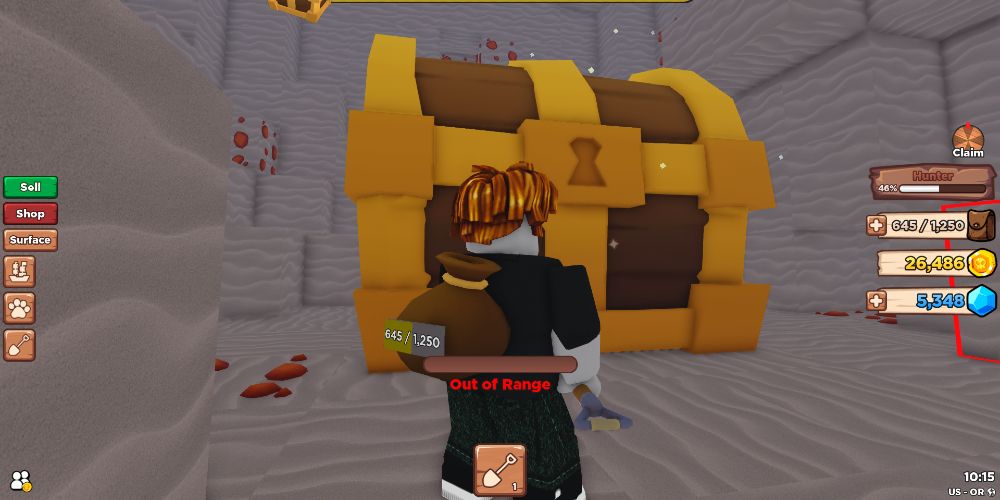 Here are all the current codes for Treasure Hunt Islands as of December 2022.
| Code | Reward | Active/Expired |
| --- | --- | --- |
| RELEASE | 100 gems and an XP boost. | Active |
| Update2 | 5 minute Luck boost. | Active |
| ARRRRR | 5 minute Gem boost. | Active |
| Pirate | 5 minute Luck boost. | Active |
| Turkey | 10 minute Event Currency boost. | Active |
| FALL | 10 minute Luck boost. | Active |
| Lava | 10 minute Coin and XP boost. | Active |
| Captain | 5 minute Coin and XP boost. | Active |
| Treasure | 5 minute Coin boost. | Active |
| Bucket | 500 gems. | Active |
Roblox codes are case-sensitive. To make sure you enter the code correctly, simply copy and paste from the list above!
How To Redeem Codes In Treasure Hunt Islands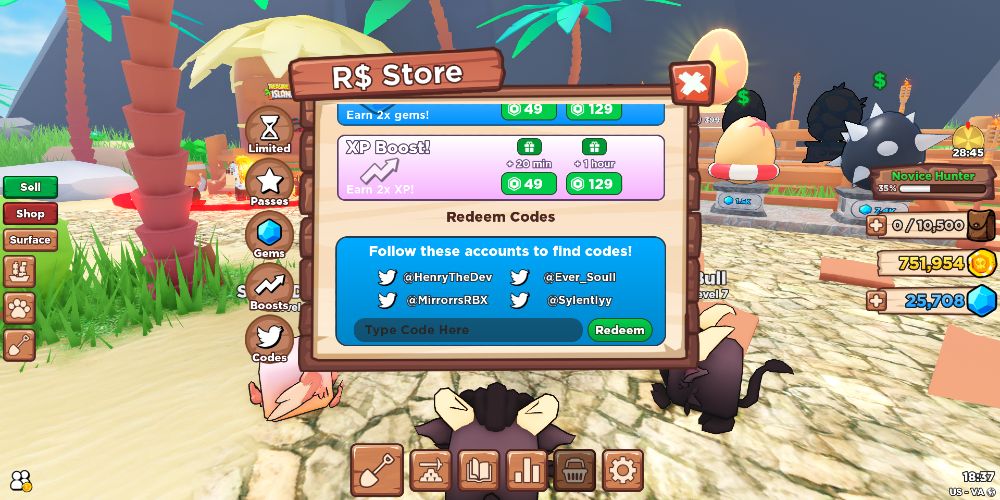 Entering codes in Treasure Hunt Islands is easy! Just follow these steps:
Start playing Treasure Hunt Islands.
Click the Inventory button (the Shovel icon) on the left side of the screen.
When the menu opens, click the shopping basket button at the bottom of the screen.
Scroll all the way down to the bottom of the Store menu (or click the Codes button).
Enter your code and hit Redeem to claim your reward!
If a code doesn't work, it may have been entered incorrectly. Double-check that the code is entered exactly as presented above. If it still doesn't work, the code may have expired. Check back here later for more codes!
How To Get More Codes For Treasure Hunt Islands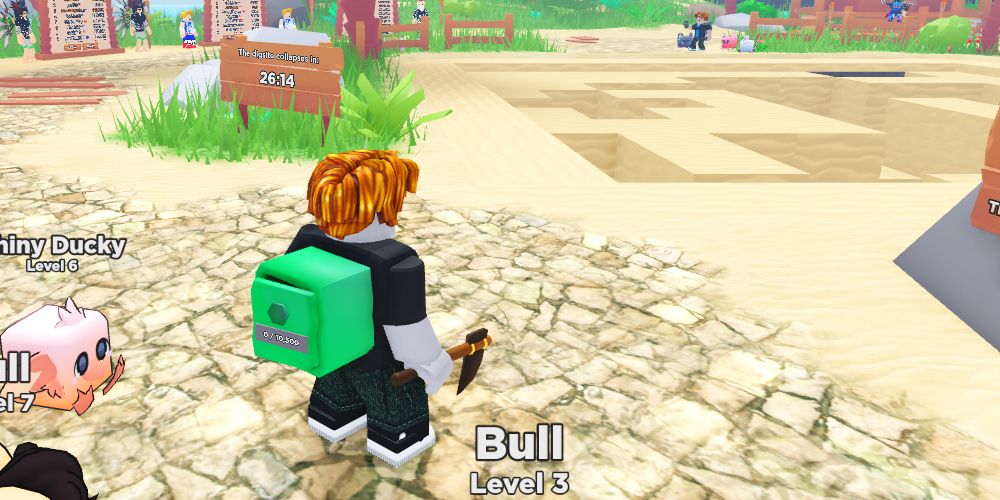 Codes for Treasure Hunt Islands are released through the developers' Twitter pages, listed on the same menu where you can enter codes. We check these accounts every day and post new codes as soon as they're available, so you can always find the latest codes right here!
You can also join the Treasure Hunt Islands Discord to chat with other players!
What Is Treasure Hunt Islands?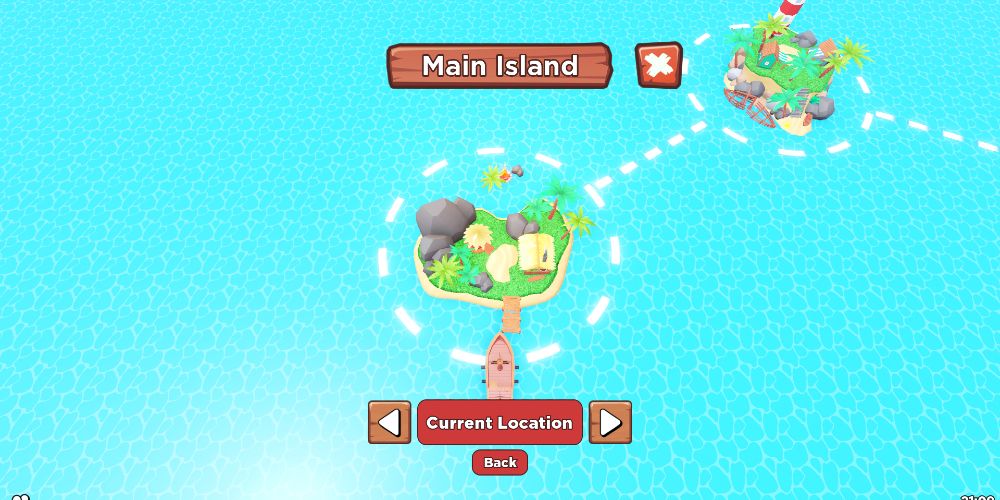 Treasure Hunt Islands is a laid-back Roblox experience about digging for hidden treasures on tropical islands. Players use the coins and gems they find in the sand to get better tools, letting them dig deeper for better treasure! The deeper you dig, the better stuff you'll find.
If you're lucky, you might stumble on a Boss Chest. These massive treasure boxes have plenty of gold and gems for everyone, and it will take a team of players to carry all that loot out of the dig site. Give it a try today!
Source: Read Full Article