Here's a confession: I've been in love with Teenage Engineering, a Swedish electronics company, for a while now. Its brand is synonymous with a high-end, minimalist design of portable synthesisers and speakers, including a line of ultra mini synths called Pocket Operators that are a sheer joy to play, too (one of them is Street Fighter-themed, which lets you make Street Fighting sounds). Gamers, on the other hand, may be more familiar with a console that the company has helped design: the Playdate.
More than just the Playdate, however, Teenage Engineering is gradually moving towards beautifully designed consumer electronics, beginning with a computer case. That's the splashy orange chassis, humbly called the computer-1. You may want to keep your eye out for this case, too; when it was first released in October last year, it was sold out pretty darn quickly. It has since been restocked—so if this is something you would like to have when building your own PC, it's available right now
But before you go ahead and fit a hefty gaming rig into this case, do take note that this is very modestly-sized. Like, it's pretty tiny actually. In fact, it's a mini-ITX case, with a dimension of 170 x 190 x 322 mm (width x depth x height), which doesn't give you a lot of space to cram a whole lot of horsepower and GPU inside. What's more is that the case is also build-it-yourself since it will come completely unassembled, with aluminium pieces so thin that its assembly guide has a gentle warning that implores you to "think twice, bend once". So yeah, don't go bending the case too much. At the same time, it's also an eye-watering $195—a steep price given that most mini-ITX computers already cost around the same price, and pre-assembled too. That said, it's truly a thing of astounding beauty. It's extremely aesthetic. Why wouldn't you want to have something like this on your desk?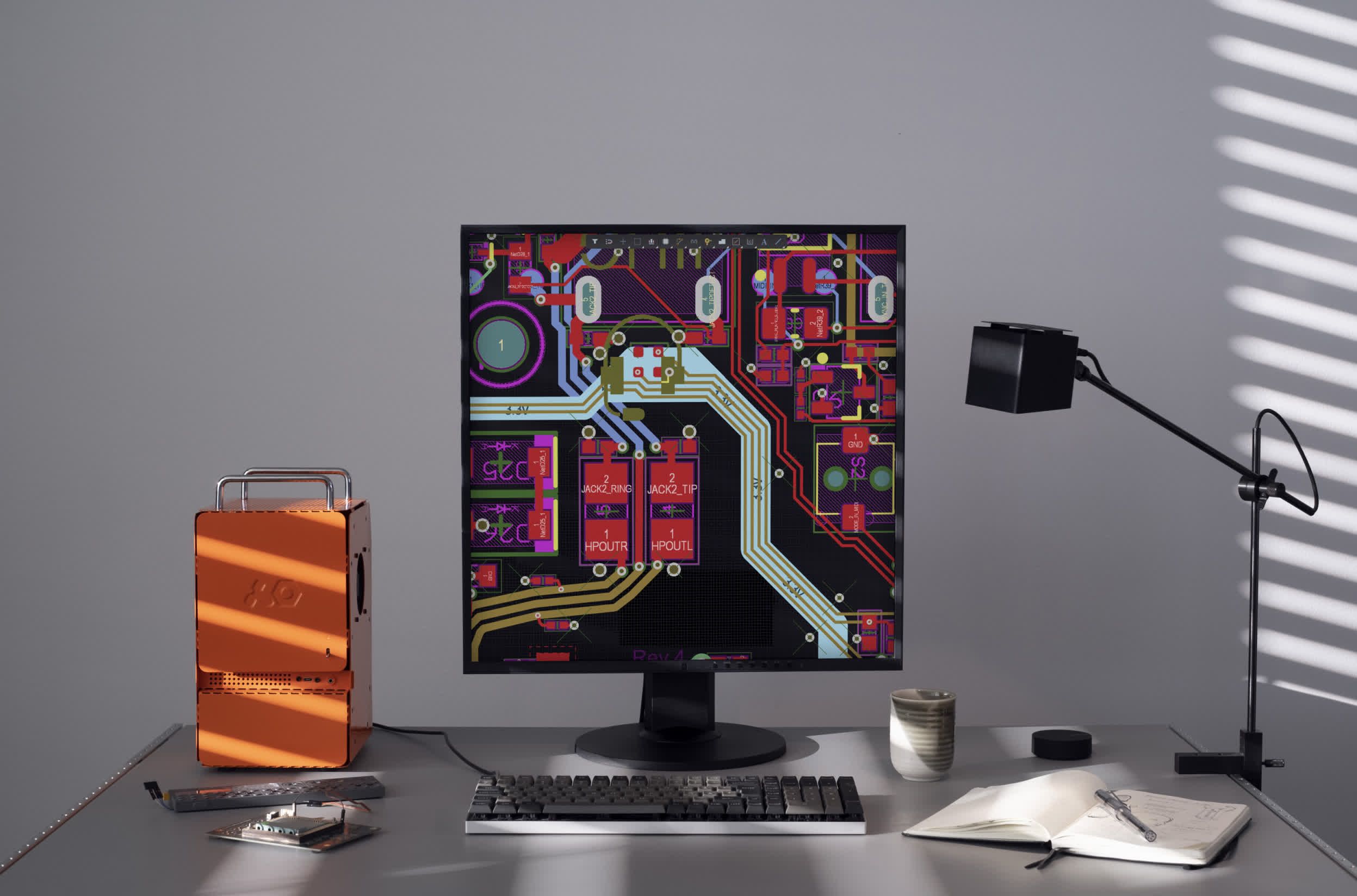 But before you rush to key in your credit card details, you'll probably want to take note of a few things. For instance, you'll need to pre-tap the holes in the aluminium sheet metal with screws yourself, since they don't come already drilled. Finding a graphics card that can fit into this case, too, may be a bit of a challenge, since it can only accommodate a dual-slot GPU up to 180mm. A case this small would also require a SFX power supply. But at the very least it'll stand out from the legions of aggressive black and silver cases that are currently in the market.
The reality is that the computer-1 is more likely going to be a fun DIY project for you to mess around with, rather than a serious gaming rig that would run Elden Ring. It will definitely look really good in your room, too—perhaps even your living room, linked up to your television since it's so light—as a conversation piece. And it's also very much in line with the type of consumer electronics that Teenage Engineering typically produces: stripped down, industrial, modular, and infinitely playful.
If you wish to learn more about the case, you can head over to the Teenage Engineering website here, as well as a video build guide. All in all, the computer-1 is a sheer thing of splendour. While it may be a tad hard to fit a gaming rig into something this modest, please don't let me stop you from trying.
Source: Read Full Article