If you managed to escape the Among Us McNugget auction with even a scrap of hope to spare, let me fix that for you now. As if it wasn't bad enough that someone placed a bid of $100,000 for a sus nugget, some enterprising folks have followed this story like the gold rush, and have started their own hunt for a crewmate-shaped McNugget.
Searching "Among Us McNugget" on eBay gives you dozens of choices, and shows that the original chicken nugget auction wasn't an outlier. While many sit in the region of $1 – $15, some have attracted more attention, with one at $14,700 and another at $11,304, and both still have days to go until the bidding ends. One bold individual has even started the bidding at $99 – or alternatively with a buy it now price of $3,999, in case you want to avoid any rivalry.
While you can't knock the sellers' spirits, you do have to question the logic in some of these listings. Unsurprisingly given the recent attention, some are being generous with their claims that their meal resembled an Among Us crewmate (insert an imposter joke here). Far be it from me – a simple layperson – to question these entrepreneurs, but the listing with the highest bid yet possibly resembles the character the least.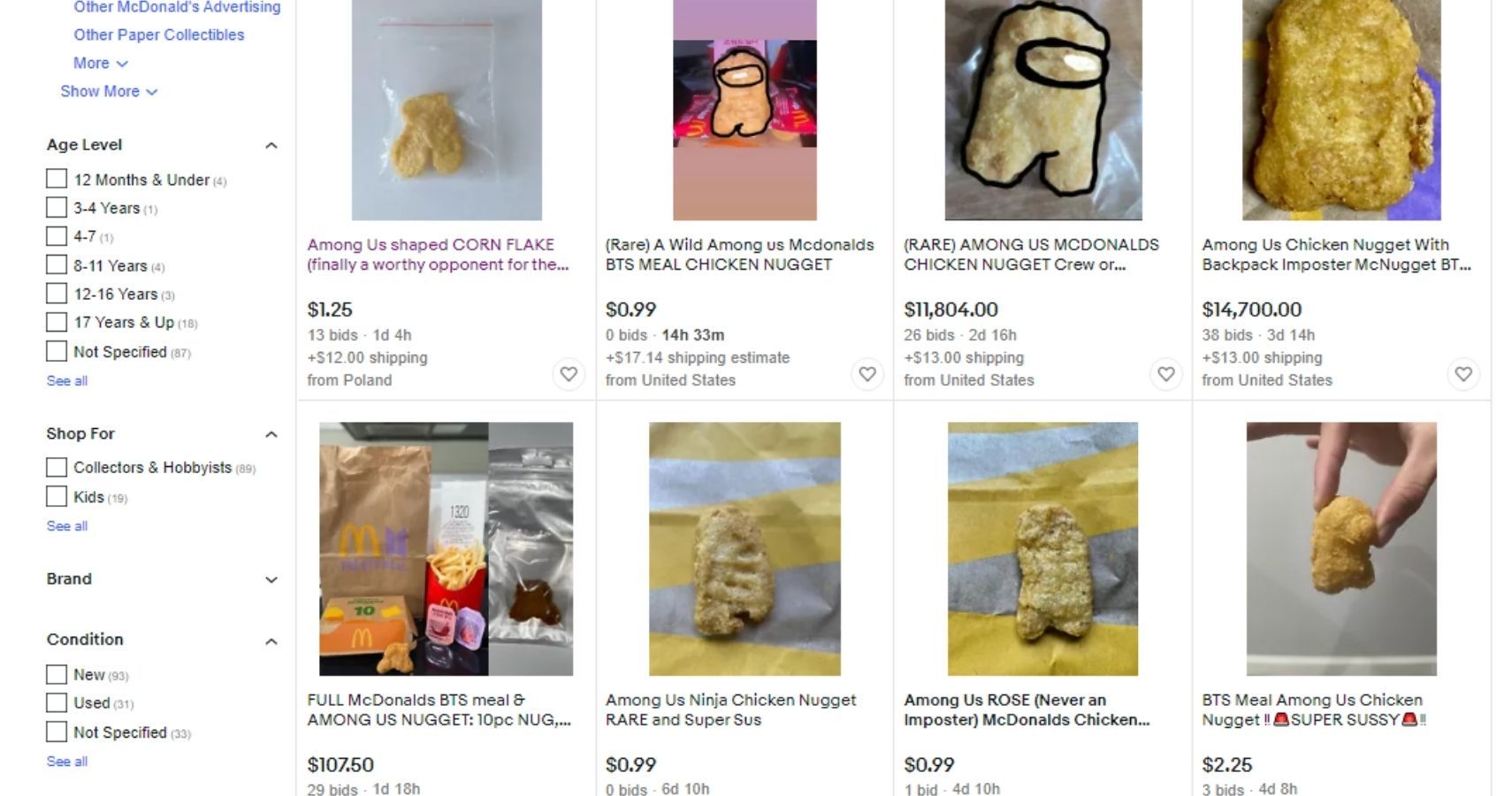 However, if you're looking to get in on this market it may be too late. It's already become completely oversaturated, as claims that the nuggets look like crewmates get more desperate by the minute. In many pictures, they actually have to draw an image of the Among Us character over the food to convince us it's legit. Well… as legit as this market can get.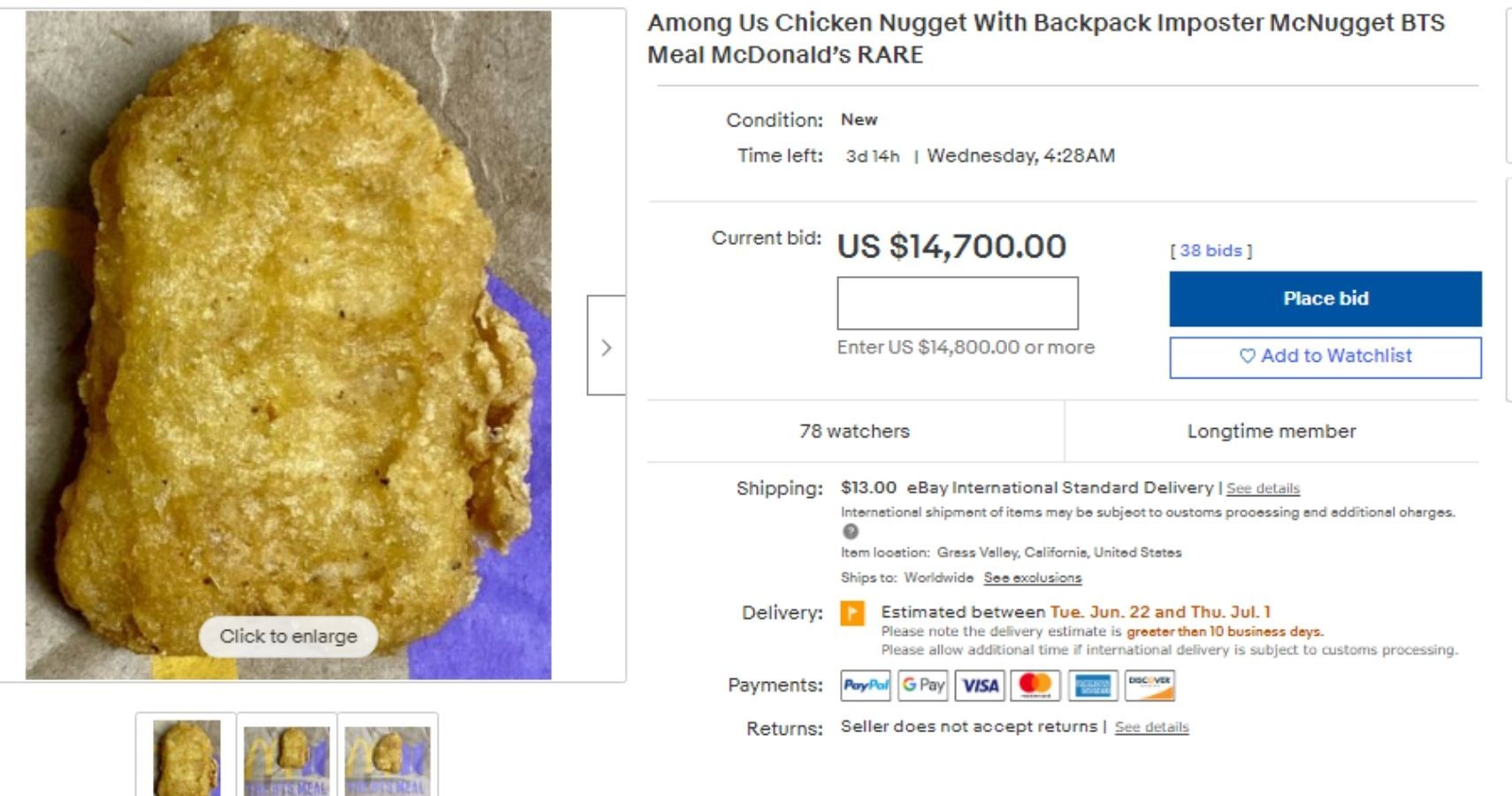 An honourable mention does have to go to the listing "Among Us shaped CORN FLAKE (finally a worthy opponent for the McDonald's nugget)". In a story like this, some self-awareness is appreciated.
Among Us launched June 2018, but exploded in popularity last year. Due to this recent boom, the sequel was cancelled in favour of giving the first game more updates. It remains to be seen if developer Innersloth adds a reference to this new market in the game.
Source: Read Full Article