It's Thursday, which means it's time once again to look back at TheGamer's best features of the week, giving ourselves a big ol' pat on the back. From the rise of African cinema to Streets of New Capenna's lack of cops, we've been busy covering a broad range of topics over the last seven days.
MultiVersus is still going strong, She-Hulk is out – bringing Marvel's VFX problems back into the limelight once again -, and Spider-Man has made its way to PC. Gaming (and, in this case, the MCU juggernaut) isn't slowing down, and we have a lot to say about it.
Are We Witnessing The Rise Of African Cinema?
From Black Panther to Beast to The Woman King, African cinema is in the spotlight like never before. Editor-in-chief Stacey Henley sat down for the trailers with her popcorn in hand, listening as tribal music began to play, all while expecting to see Idris Elba and his big muscular guns show up on screen. Only, she was met with John Boyega and Viola Davis instead. She expected Beast but got an entirely different film in The Woman King.
This boom in African cinema is a big step forward for representation, embracing Africa's rich history without relying on white saviour narratives or stories from perspectives incapable of doing them justice.
I Don't Want To Hear Anybody Telling Me Marvel's VFX Team Are Trying Their Best
It's not all good in the world of cinema, though, as Marvel has continuously come under fire for mistreating its VFX teams. There's no single in-house collective as Marvel Studios hires multiple companies to tackle its big blockbusters from Endgame to Thor: Love and Thunder. And with these studios, it changes plenty at the last minute, shortens deadlines without warning, makes ridiculous demands, and pumps out movies and TV like there's no tomorrow, all cultivating a horrific crunch culture. Stacey argues that what we need to discuss is how these teams are being treated, not how hard they're working.
Games Need To Stop Being Afraid Of The Word 'Transgender'
I promise I'm not trying to score brownie points with the boss by putting three Stacey stories in a row, but this is an important one to touch on. Guilty Gear's Bridget was born male and raised female, with her now proudly saying she's a girl, finally proving once and for all that she's trans. But Guilty Gear has been coy about it and is still scared to have her say, "I'm trans!" The same goes for Krem in Dragon Age: Inquisition and Lev in The Last of Us Part 2. As representation improves, it's still clear how much has yet to be done.
The Owl House And Amphibia Fandoms Are Filled With Worm Memes And I'm So Afraid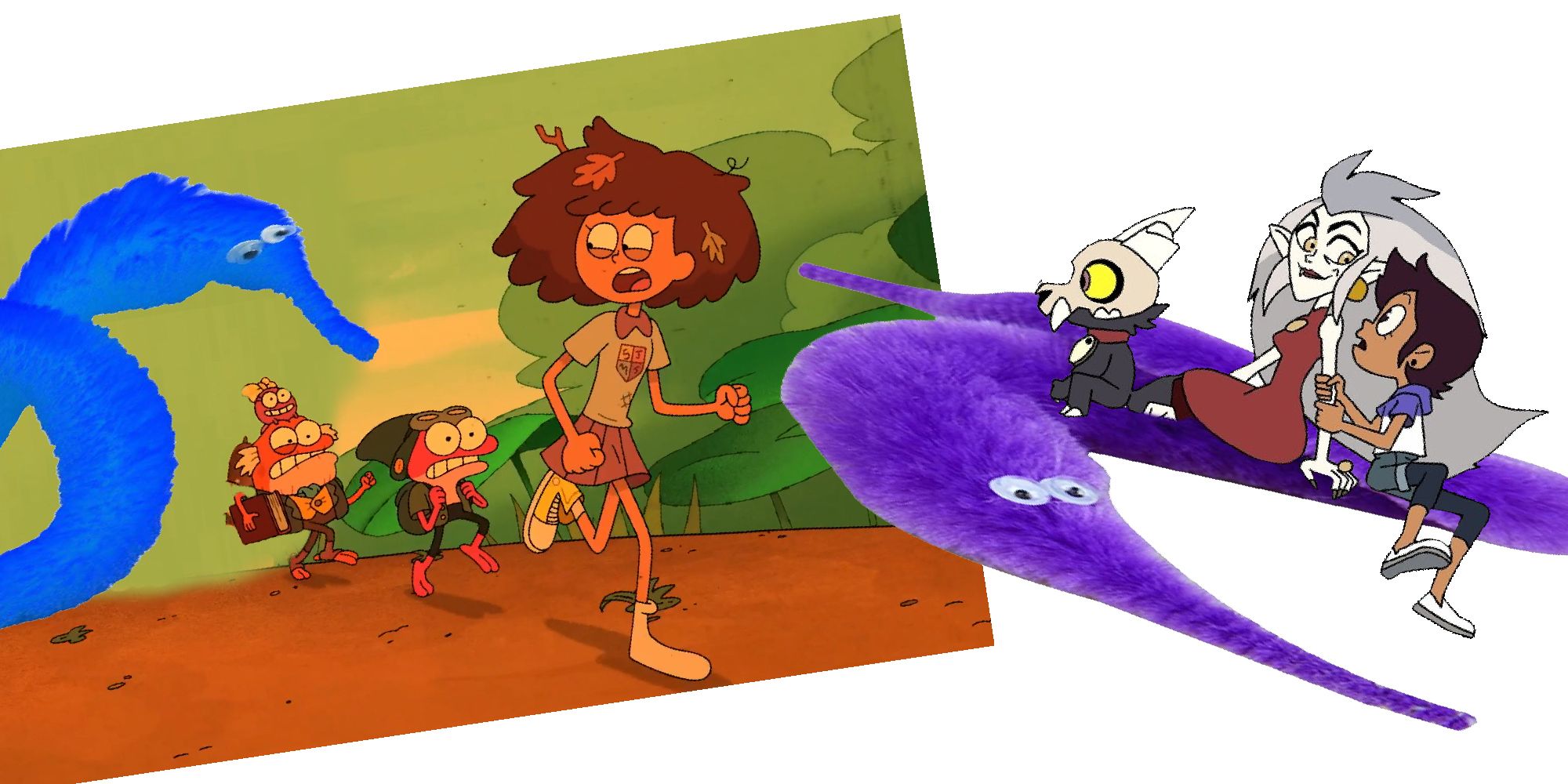 Looking at something a little less serious, Features Lead Jade King dove into the world of gay cartoons and… worm memes. The Worm House and Wormphibia are the internet's newest trend, a cursed concoction of kid's toys and animated shows that I wish I had never seen put together, but here we are. Even the creators have taken note of the fandom's nightmarish creations, all starting on a Discord server where someone pointed out that Hunter's hair resembles a Squirmle. Should've kept that to yourself, bud.
Wolfe Glick Reveals What It Takes To Compete In Pokemon's VGC World Championships
Freelancer Lowell Bell popped by TheGamer's (100 percent real, physical) office the other day to bring us their interview with none other than Pokemon World Championship winner Wolfe Glick. Maybe the closest person to a real-life Pokemon Master to exist. They talk about the difference between making content and competing, how their journey into the world of Pokemon got started, and his early success, becoming the 2016 VGC World champion.
MTG's Streets Of New Capenna's Biggest Mistake Was Its Lack Of Cops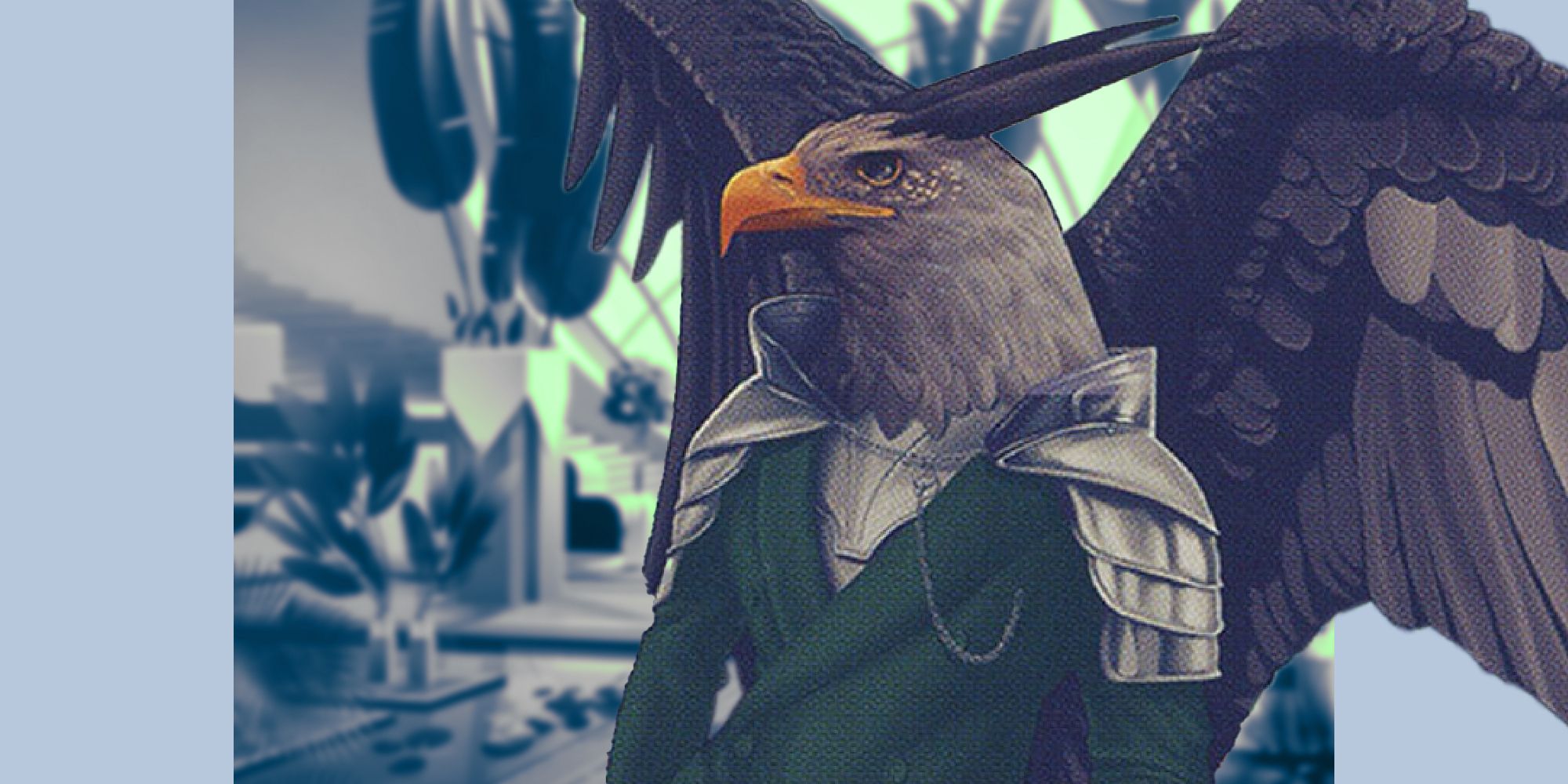 Tabletop editor Joe Parlock sat down to tell us all about one of his most-anticipated Magic: The Gathering releases of the year – Streets of New Capenna. But his opinion has changed since its launch a few months ago. It's a Great Gatsby-styled world, a huge shift in gears from MTG's typical fantasy backdrop, but for all its glitz and '20s glamour, it lacks police. What was once envisioned as a faction of crooked cops, the Brokers became lawyers, meaning that this is a crime-centric set without a complete legal system. Staying neutral and avoiding any political commentary ultimately drags it down.
Meet Batman: Arkham World – The Batman Game That Doesn't Exist
Gotham Knights and The Suicide Squad are continuing the world of DC games, but Reddit is focused elsewhere, on the mythical fourth Arkham. It doesn't exist. Arkham World is a made-up meme that everyone is jumping on top of, whether they're imagining a playable Alfred, meeting Saul Goodman, or butting heads with Sonic in the fictional crime-ridden metropolis. And now that we've covered it – twice at that – we've killed it. As Stacey wrote, sorry Arkham World fans.
Fighting Games Have Basically Always Been Multiverse Stories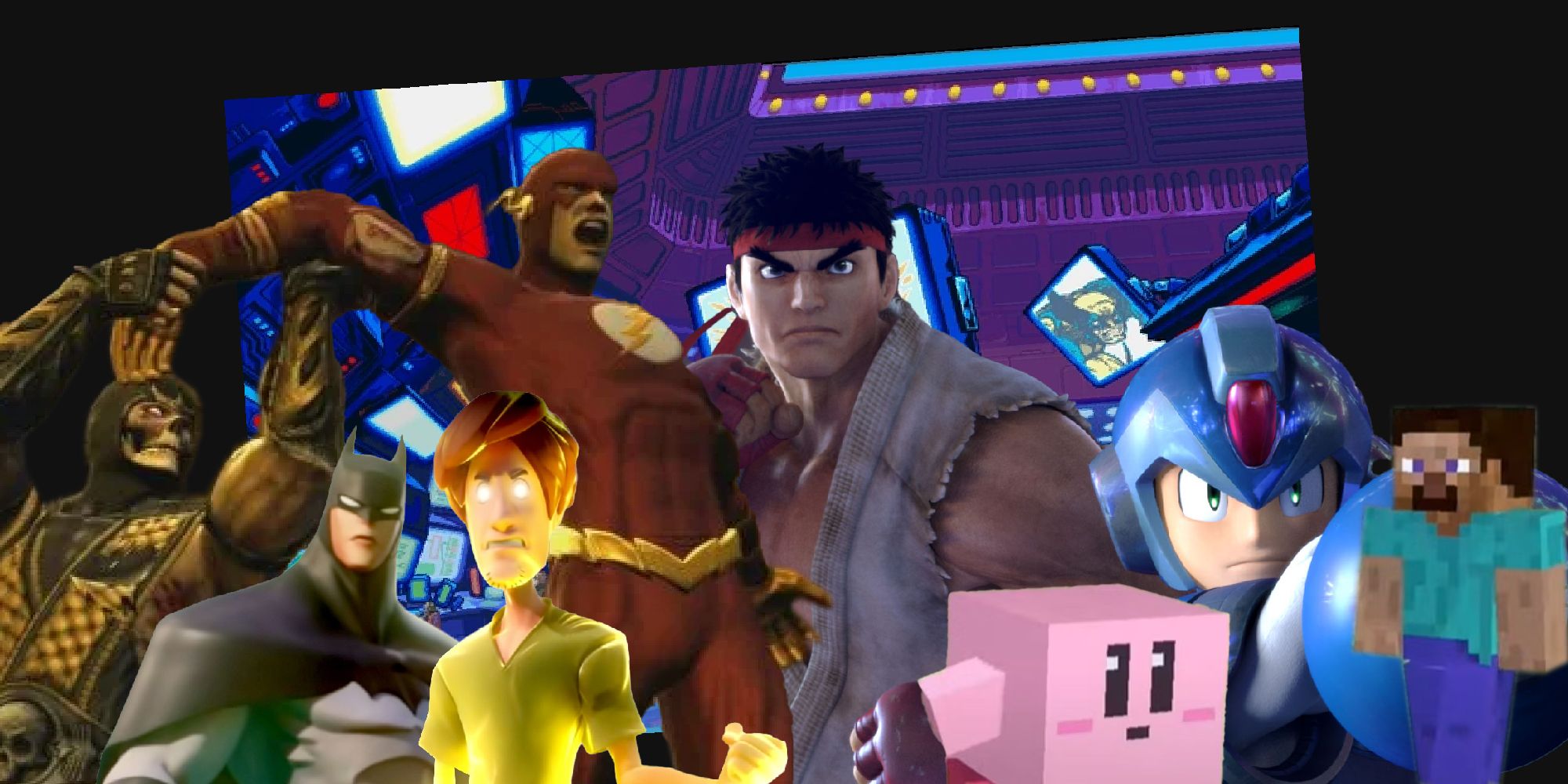 MultiVersus is here and it's sparking conversations about the multiverse. Again. Between Spider-Verse, Everything Everywhere All At Once, Doctor Strange, Spider-Man: No Way Home, and now MultiVersus, it's the hottest topic in fiction. But as features editor Andrew King points out, for fighting games, it's nothing new. Years ago we had Scorpion breaking Flash's arm in Mortal Kombat vs. DC, while Marvel vs. Capcom is a staple modern fighter. Looking elsewhere at platform fighters, Smash Bros. has always embraced crossovers from Pac-Man to Minecraft Steve to Sora.
Please, No More Launchers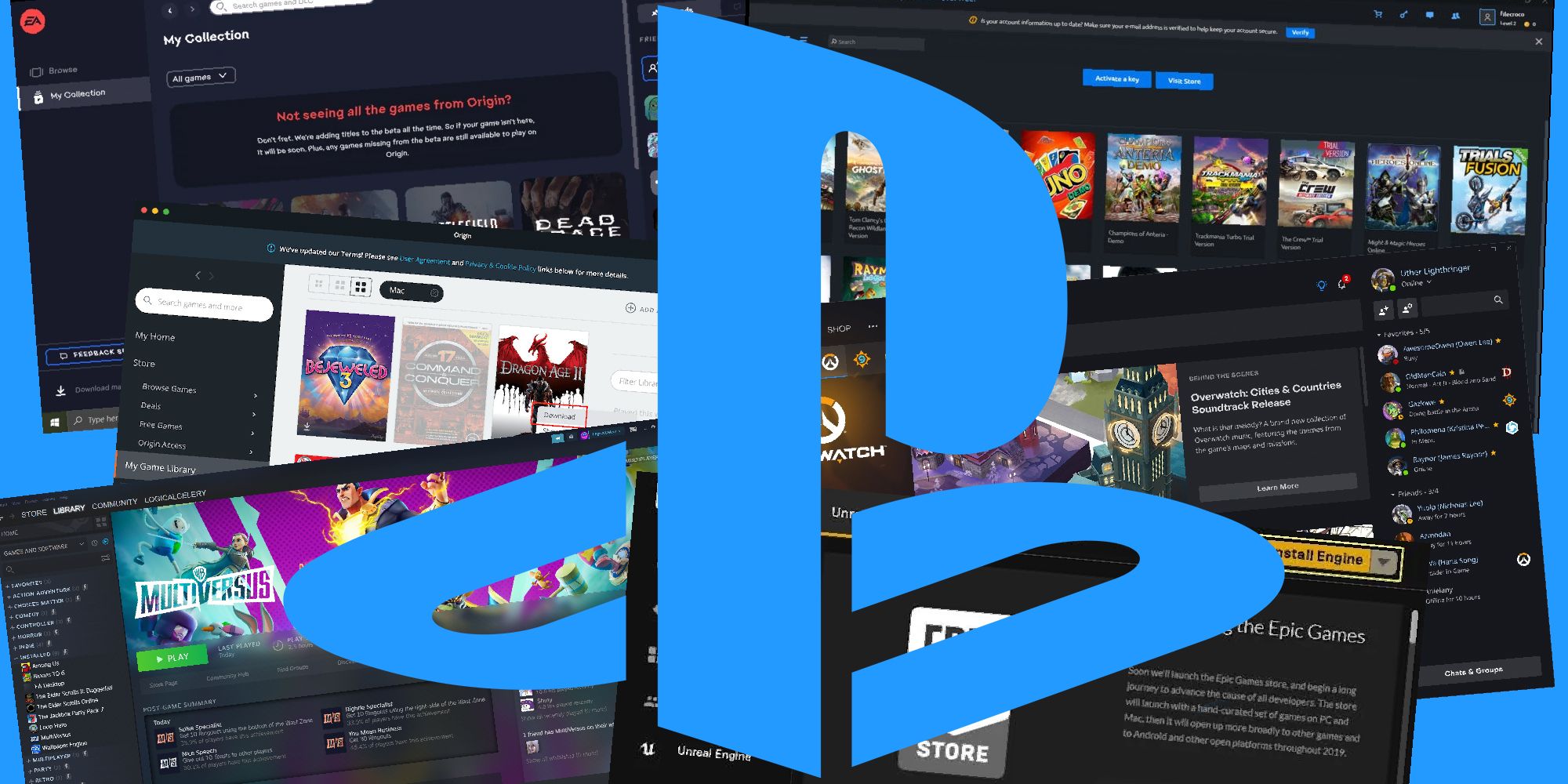 Spider-Man is on PC, joining Day's Gone, God of War, Horizon Zero Dawn, and Death Stranding. But fans have found references to a native PS launcher for PC in its files, meaning we might have yet another app to download to get gaming. Xbox, uPlay, Battle.net, EA Desktop, Origin, Epic Games Store, Steam – the list goes on. And Stacey is tired of it – aren't we all?
Rockstar Will Always Be The Kings Of Video Game Trailers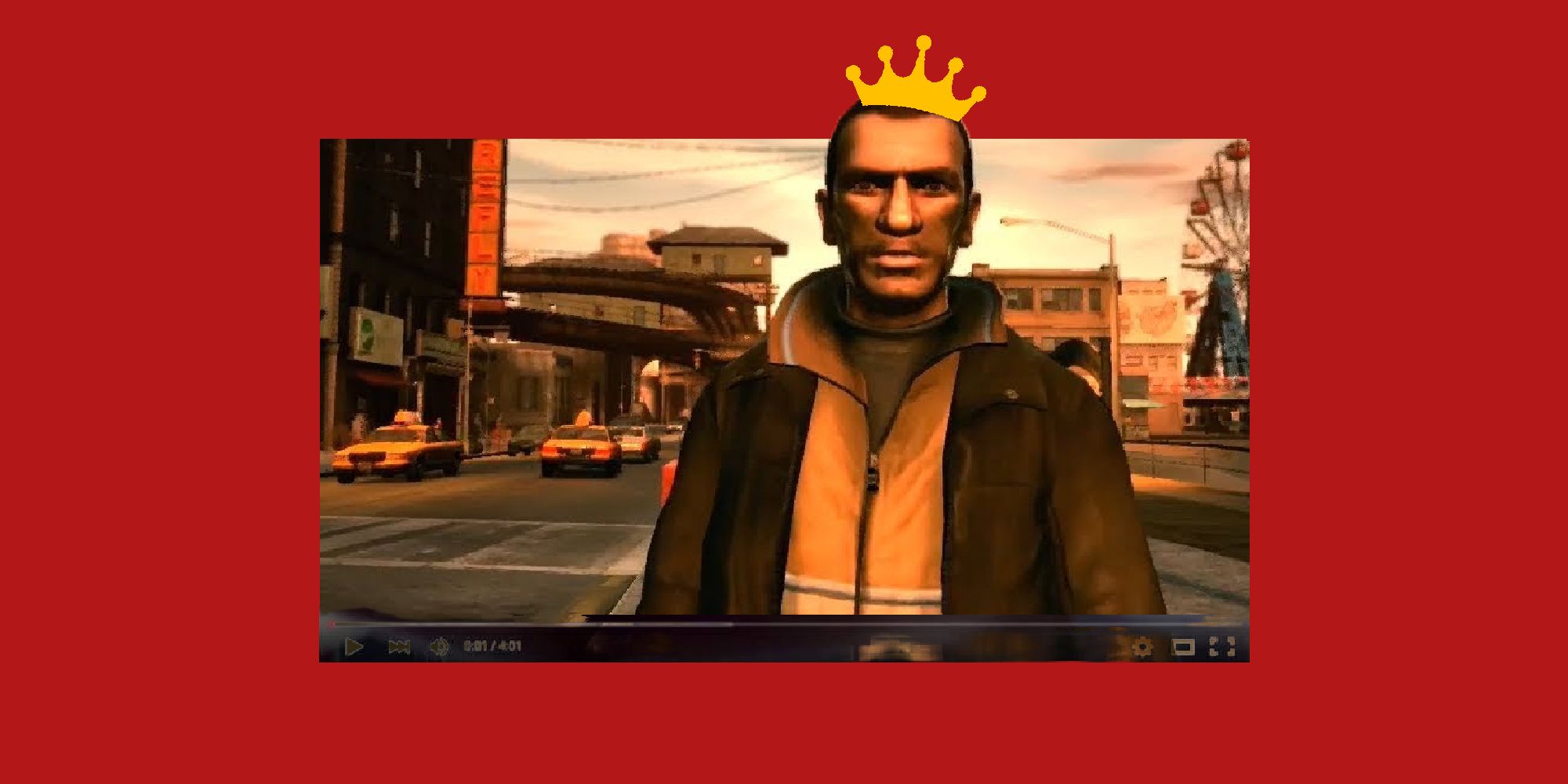 If I can say anything about News Lead George Foster from our chats in the work Slack, it's that he loves a good bit of marketing. Rockstar is different, though. Rockstar isn't your usual big blockbuster trailer maker, drumming up hype through a trickle of reveals and teasers, working up to an event – it's the trailer king. It knows how to make its games pop in those brief snippets, hinting at worlds we'll be stuck in for decades. Just look at GTA 5's iconic trailer.
Source: Read Full Article