Everyone loves The Witcher these days — especially Henry Cavill. It's so popular that it has now secured a place among Netflix's most-viewed shows to date.
According to the updated official stats, Season 2 lands on the eighth spot among the company's most-viewed English TV shows ever. The list considers the figures during the first four weeks. In that time, the show gathers over 462 million hours watched — a pretty impressive result, which surpasses shows like Stranger and You. It's still slightly below The Witcher Season 1 with its 541 million hours though, despite the attempt to try and address the problems of the original such as the tangled narrative.
The all-time Netflix's leader is currently Squid Game with over 1.6 billion hours viewed in the first 28 days, but since it's a non-English show, it does not technically count. Still, amongst all the shows available on Netflix right now, The Witcher Season 2 secured its place in the top ten list.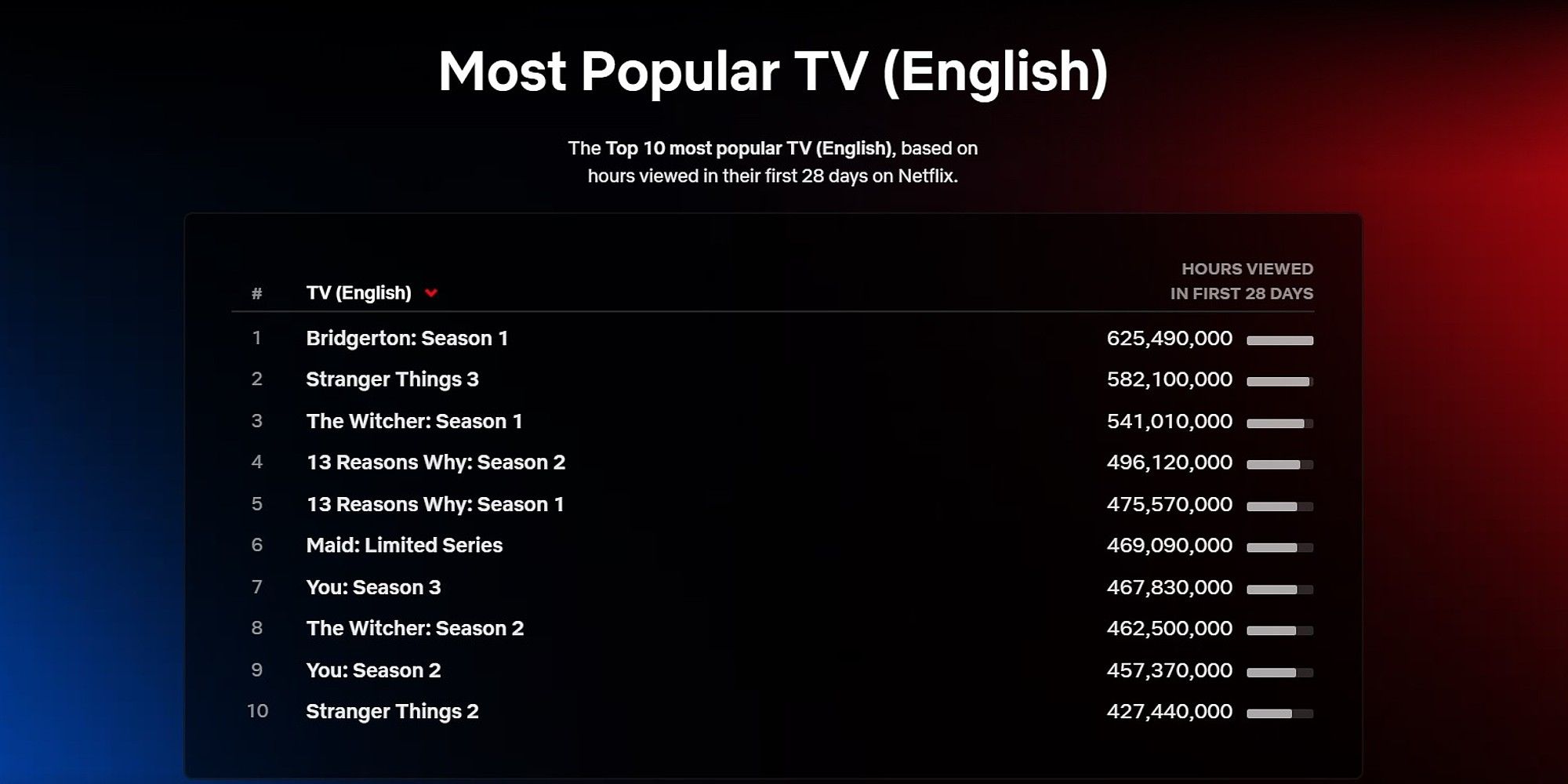 The new season also gave new life to The Witcher 3, almost doubling the number of players on Steam. Apparently, fans of the dark fantasy universe quickly ran out of episodes and so decided to extend their journey by returning to the beloved RPG.
As for the show, both audience and critics alike enjoyed the new episodes with Geralt, Ciri, and Yen more this time, judging by the impressively high ratings. It's so successful that The Witcher is getting a third season sometime in 2023, with showrunner Lauren Schmidt even hinting the show might get as much as five seasons in total to cover the events of all main novels by Andrzej Sapkowski. In the meantime, there's a new spin-off limited series underway about the first-ever witcher.
It's called Blood Origin, a new story with a totally new cast of characters, telling the events unfolding 1,200 years before Geralt's story. The new mini-series of six episodes is coming later this year alongside a next-gen remaster of The Witcher 3.
Source: Read Full Article