"Here lies Troy Baker. You may not have liked him, but dammit he was everywhere." That's what the legendary voice actor jokingly declared will be placed on his gravestone one day, during an interview with IGN a few days ago. And besides the self-deprecation, we're inclined to agree.
Baker has voiced characters of all shapes and forms, from The Last of Us' Joel and BioShock Infinite's Booker DeWitt, to Death Stranding's Higgs and Metal Gear Solid V: The Phantom Pain's Ocelot. Now, joining the likes of these and seemingly millions of other roles, we have The Maw. That's the name of The Medium's main antagonist.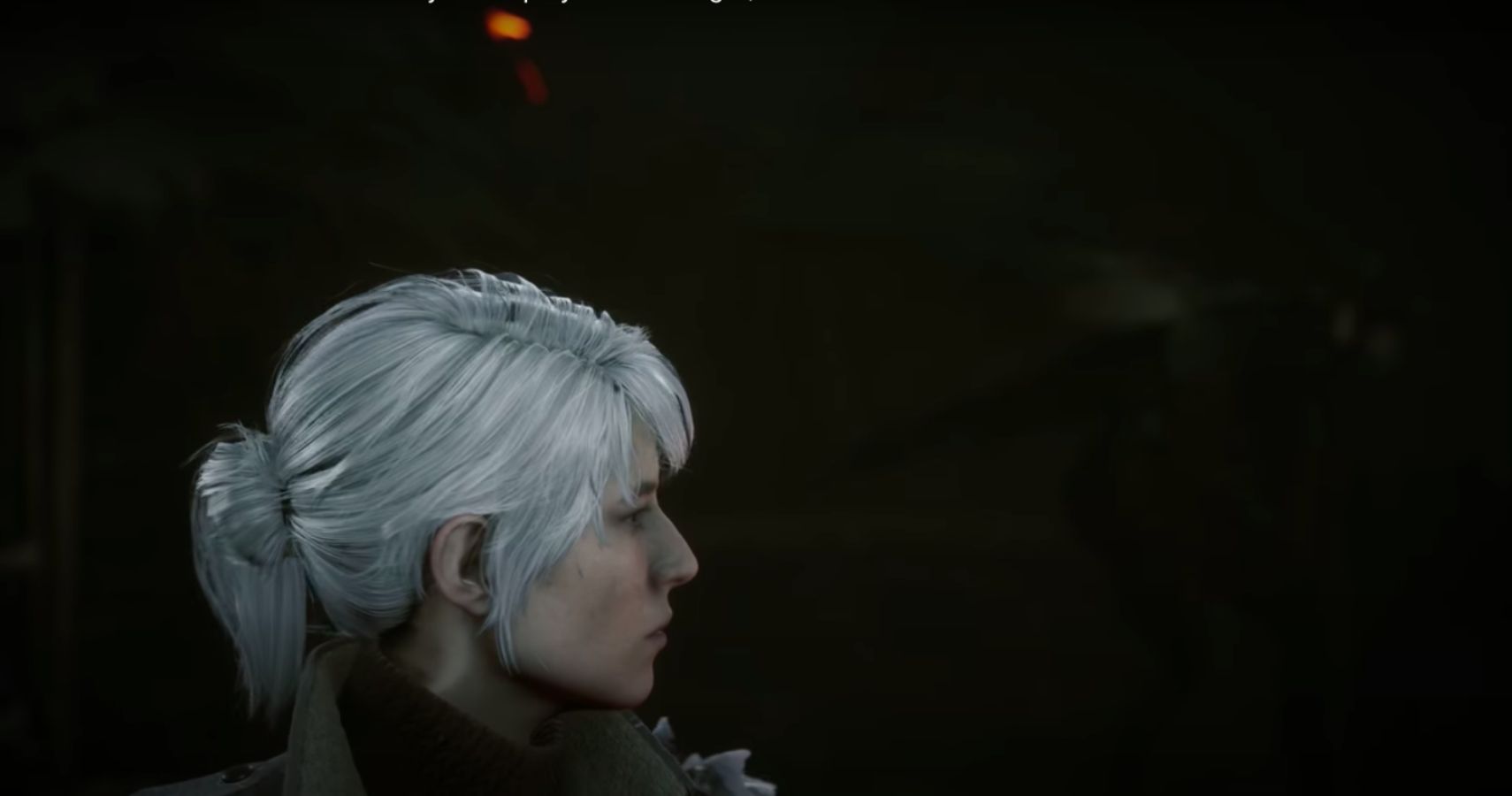 The Medium is a psychological horror game developed by Bloober Team that plays out simultaneously in our world and the Spirit World. In this gameplay video, a split-screen effect is demonstrated, showing how you can explore both planes of existence using protagonist Marianne and her astrally-projected self at the same time.
At the end of said gameplay video, you can catch a glimpse (if you can even call it that much) of The Maw. But whatever you aren't able to see is made up for by what you can hear. Good ol' Troy himself, who you really wouldn't be able to identify as such if you weren't explicitly told it were him. Those garbled, strangled murmurings are pure nightmare-fuel.
The Maw is apparently some sort of mysterious (and terrifying, of course) "entity" which exists outside of gender conventions and the like. According to Baker, playing this role is something distinctly different to what he's used to: "This is something I've never done before, and there's a fear and a challenge that comes with that. You start asking yourself…'is this something I can do?'"
Well so far, it certainly seems like he's doing a bang up job of it. During the interview, Baker gives us another taste of what we can expect The Maw to sound like, and the way that guy just switches seamlessly into Maw Mode halfway through his sentence is spectacular. Seriously, have a listen (at around timemark 9:33):
Baker also hints that the game will be exploring the disturbing dynamic involved in being stalked by an enemy who you almost want to be friends with, who you want to have like and protect you. "There's nothing scarier than that," he says.
Look out for this fascinating psychological horror title coming to PC and Xbox Series X later this year.
Source: Read Full Article