It looks like the upcoming sequel to The Last of Us' Factions mode (please give it a proper name, Naughty Dog) could be free-to-play, as a recent job listing on Naughty Dog's website mentions experience on a free-to-play title as a bonus.
Despite the fact that we've known about a sequel to Factions for several years now, we know remarkably little about it so far, except that it'll feature an original story and that it seems to take place in San Francisco with Clickers and Runners involved in matches this time around. We're likely still going to have to wait until 2023 to hear more, but a new detail seems to have been confirmed by a job listing on Naughty Dog's website.
As spotted by Redditor JadedDarkness on the GamingLeaksAndRumours subreddit, a new listing popped up on the Naughty Dog careers page to be a "Live Ops Producer". The description for the listing confirms that the role is specifically focused on the sequel to Factions, but underneath "Bonus Skills" is a specific mention of free-to-play titles.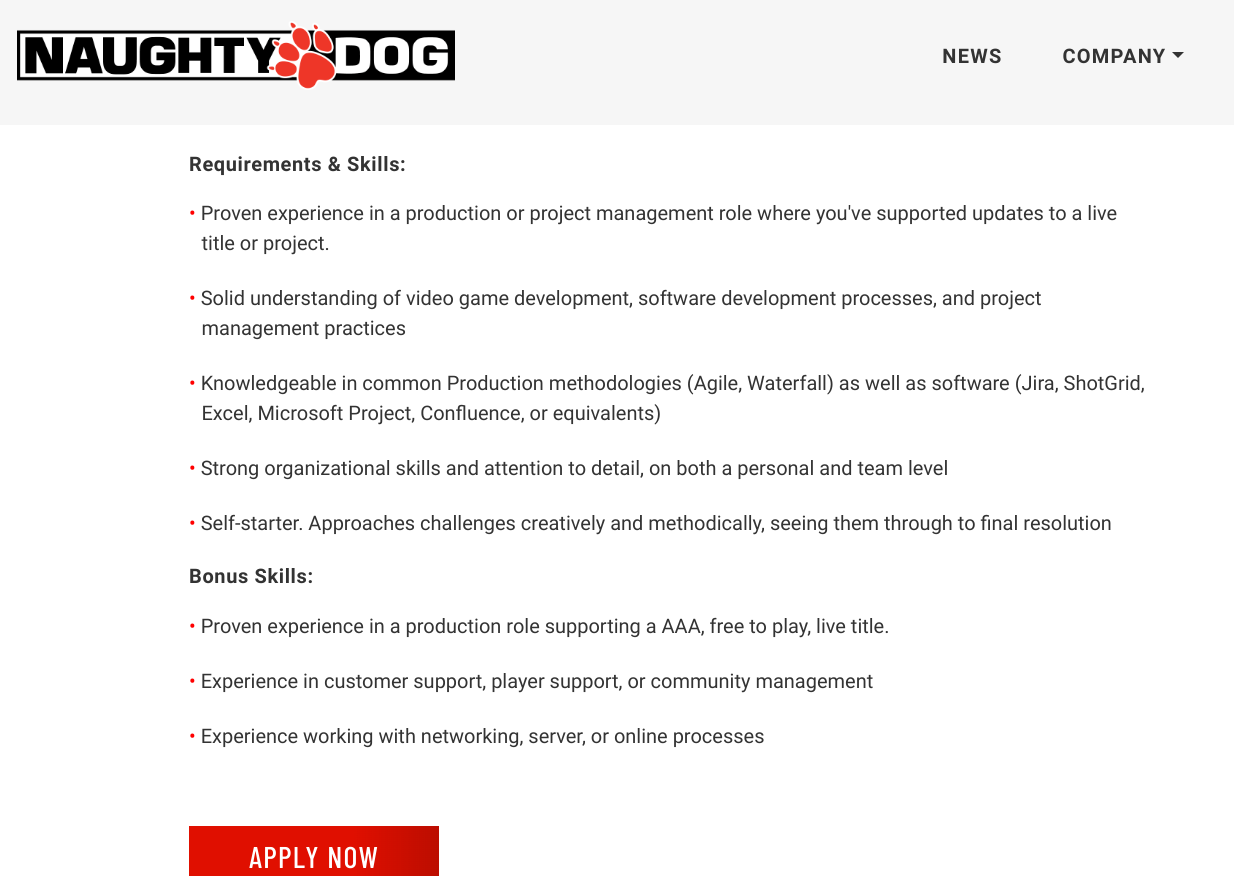 It reads, "Proven experience in a production role supporting a AAA, free-to-play, live title". Free-to-play experience specifically being mentioned in the job listing seems to imply that Factions 2 will itself be free to play. This hasn't been confirmed by Naughty Dog just yet, and the fact that it's listed under "Bonus Skills" makes it seem a little less essential to the job, but it's still noteworthy that Naughty Dog is specifically looking for people with experience in the genre.
Although making Factions 2 a free-to-play title seems like such an obvious move that we surely already knew about it, Naughty Dog and Sony have both remained incredibly tight-lipped about the whole game, only giving a single piece of art and some promises of how big it is in the several years since it was confirmed to be in the works. Looks like we'll be waiting until 2023 to find out more.
Source: Read Full Article