It has been a whole year since The Last Of Us 2 was released, and PlayStation and Naughty Dog are releasing official merch to mark the occasion.
The Last of Us Part 2 has the rare honor of being one of those games that feels as if it has been a part of our lives forever despite being around for a very short time. It has only been one year since the second game in the series was released, and it may well have taken most of you that long to recover from its emotionally hard-going story.
If you have recovered enough from The Last Of Us 2 to celebrate its birthday, then PlayStation and Naughty Dog have the perfect way in which you can mark the occasions. Official merch. The items were revealed via the PlayStation blog and include everything from smart shirts to some pretty cool statues.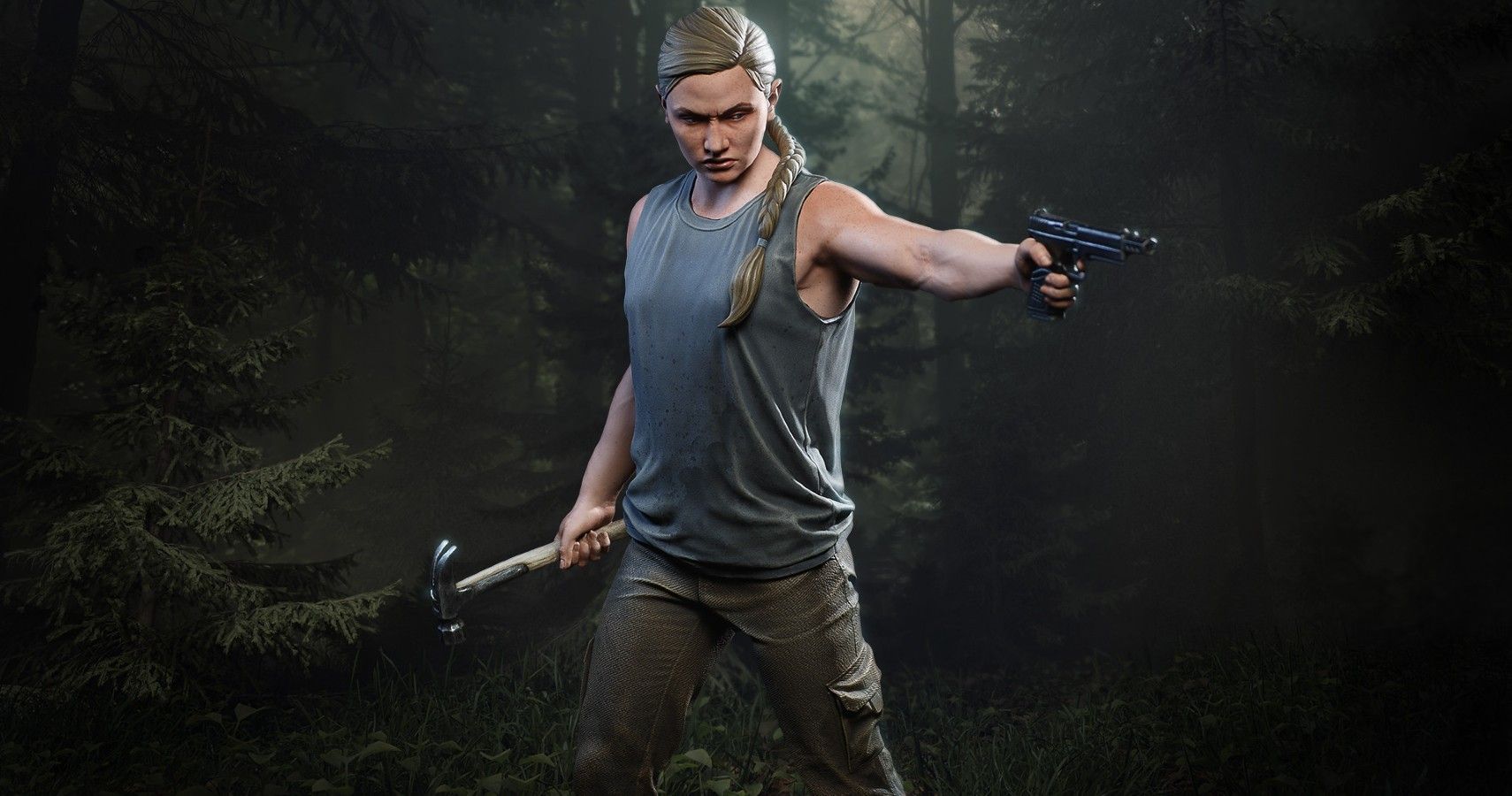 The Abby statue, which you can check out above, stands at 12.5 inches tall, while the Ellie equivalent is a little taller at 16 inches. You can also pick up shirts, long-sleeved tees, and even a scarf with the game's logo embroidered on them. However, perhaps the best items of all are ones that have been lifted from the game itself.
Insert Coin has worked with Naughty Dog to create real-life versions of Ellie's bag and bomber jacket, and also the otter t-shirt Yara is wearing in the aquarium. All of the items showcase via the blog can be pre-ordered or bought in Europe and North America. Their availability and release dates vary depending on the item and the region.
Moving from The Last Of Us's past to its future, the original game is reportedly getting a PS5 remaster sometime in the future. It's also suspected Part 2 will be getting its multiplayer element in the form of an entirely separate game. That's what a couple of recent Naughty Dog job listings imply anyway. There's also HBO's TV remake of the games to look forward to, of course, and as for the very distant future, an outline for The Last Of Us 3's story has already been written.
Source: Read Full Article