"If it's for free, then it's for me" seems to be the age-old adage adhered to by many an Epic Games Store user. First launched in late 2018, the Fortnite publisher has muscled in on the PC digital distribution space with two crucial tactics: exclusive titles and weekly game giveaways. While the service has its fair share of detractors, few can shy away from the allure of gaming free of charge, and Epic doesn't seem to be backing away from these deals in 2020.
In fact, if anything, they've doubled down in the new year, offering the remastered editions of Darksiders, Darksiders II, and Steep free of charge to kick things off. They may not be the most acclaimed or recent titles, but budget gamers could build a fairly commendable library from these handouts alone, and these three games alone could offer up dozens upon dozens of hours of playtime. Those who stick to the dollar-per-hour gaming mantra couldn't hope for a better deal short, perhaps, or a trial subscription to Xbox Game Pass.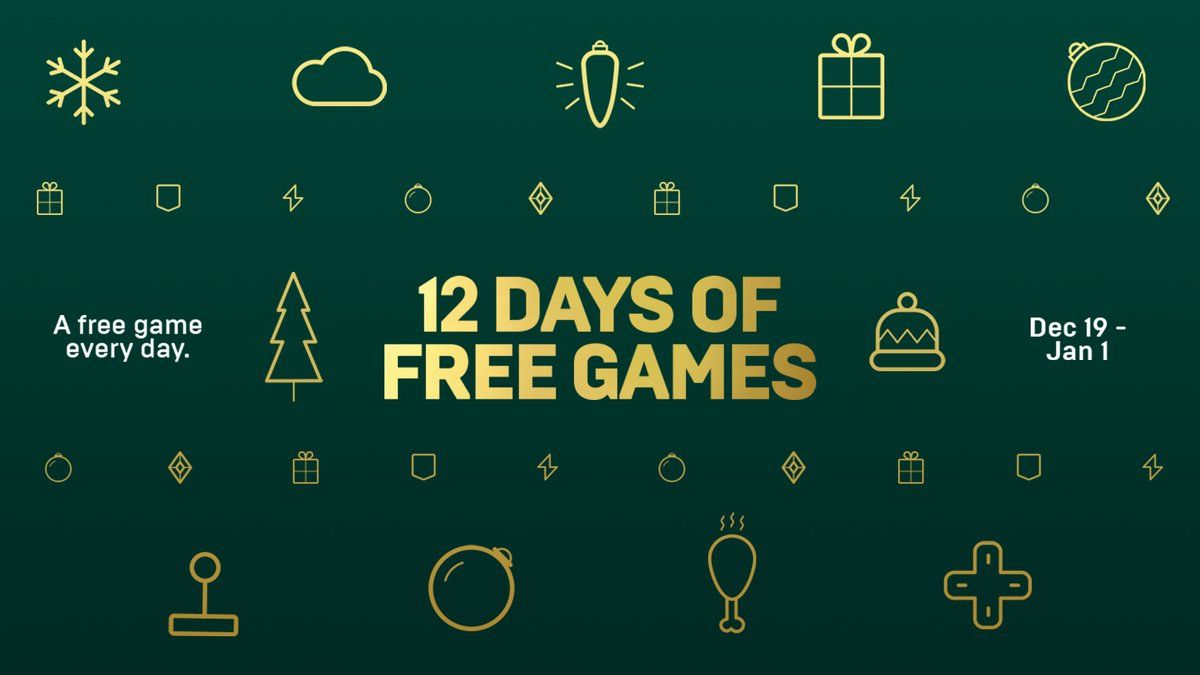 Epic's website also lists the 2017 indie Metroidvania Sundred and last year's story-driven action platformer Horace as upcoming on-the-house bargains, and who could possibly forget the decade-ending holiday bonanza which saw Epic giving away one free game per day for a solid two weeks?
The caveat to all of this, of course, is that gamers need to have Epic's proprietary client installed to have access to these specials. Over the past year, the service has proven nearly more controversial than the publisher's association with Tencent. Launching with more than a few must-have featured totally absent, Epic released a roadmap for their service—a practice which gamers are receiving with less and less patience as time goes on—and still failed to deliver key features on time. In its early days, the Epic Games Store was more or less nothing more than a portal through which to play Fortnite, and, more than a year later, it hasn't quite moved on—though users can now play the famous battle royale title alongside whatever titles they snagged free of charge.
Both EA and Ubisoft have tried this in the past, though it hasn't done much to improve the appeal of the Origin or Uplay launchers. EA used to offer up a free title periodically, and, to the surprise of many, a good deal of them were worthwhile experiences like Dead Space or Need For Speed: Most Wanted. They gave up on the practice in 2018, unfortunately, and their recent partnership with Valve seems to indicate that they, too, have begrudgingly given up on the widely-disliked launcher.
Epic has yet to definitively state their plans regarding free game releases for the future, but many fans assume they'll keep it up so long as they believe it to be necessary. Their extremely controversial practice of buying up third party titles and launching them exclusively on the Epic Games Store has earned them more enemies than friends. Plus, forcing players into using their service rather than giving them incentive to do so comes across as a less-than-genuine tactic.
Doling out free titles, however, has yet to cause any sort of major controversy. Epic will likely keep that up as long as they're feasibly able.
Source: Read Full Article