Fortnite Chapter 3 has dropped and with it comes a whole slew of exciting updates and changes. Of course, the biggest update is the brand new "flipped" version of the Chapter 2 map. This brand-new map feels completely fresh with many landmarks and locations from the OG map featured, on top of some smaller, more nuanced landscape details.
It can often be overwhelming hopping into a new map since you need to learn all new landing spots, looting areas, and hotspots. Fortunately, Chapter 3's map is brimming with incredible locations and vistas. Plus, there are now a variety of biomes, similar to that of the OG Chapter 1 map. Here are some of the best locations to check out on the stellar Chapter 3 map.
10

The Foundation Statue Island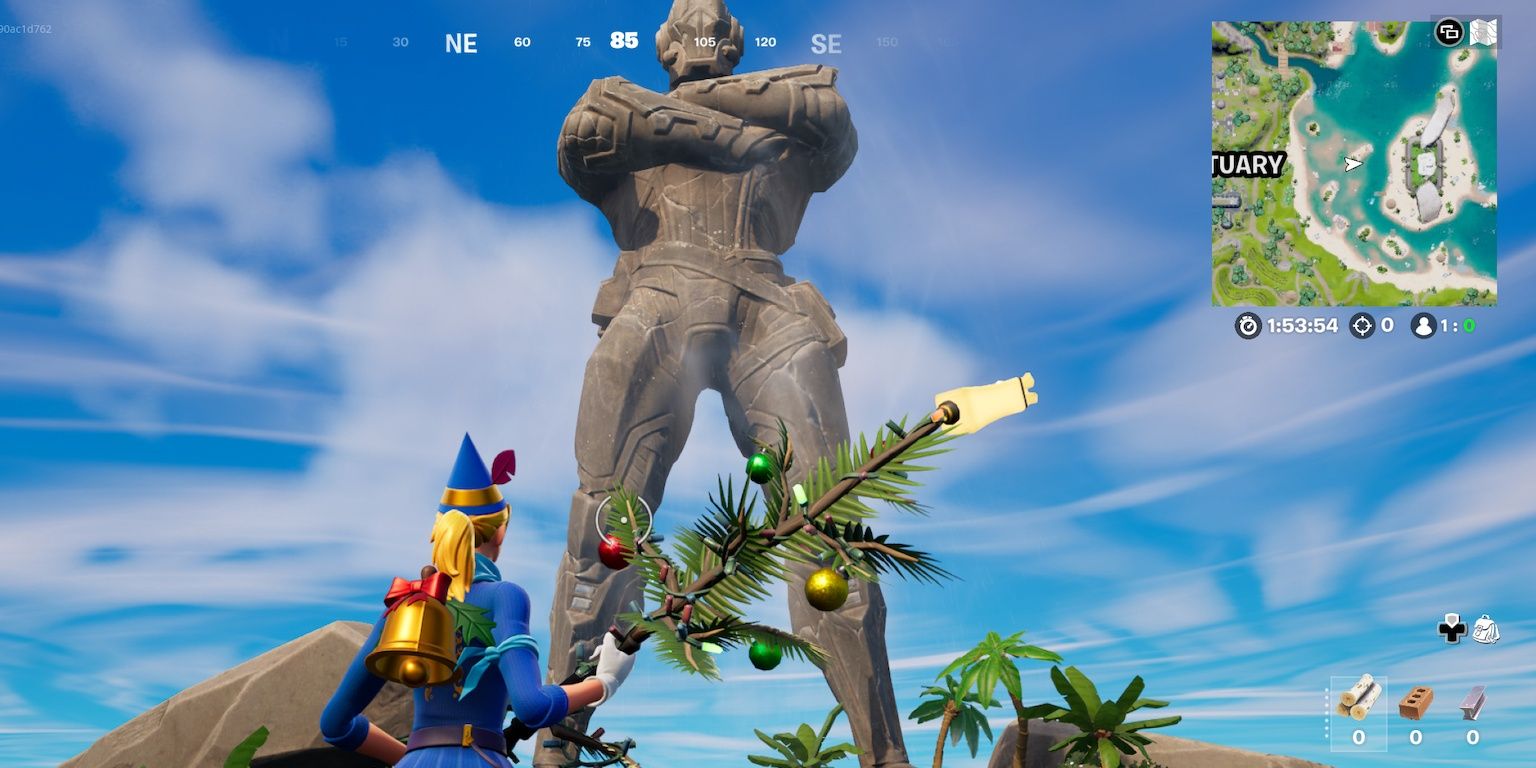 Easily one of the most iconic new locations on the Chapter 3 map is the massive Foundation statue. The Foundation, who has now been officially revealed as The Rock, is a titan all throughout the Fortnite Battle Royale storyline and played a huge part in the Chapter 2 end event.
This unique map location features an inner bunker and a surrounding grassy area with plenty of bushes to hide in. The best part of this location is that there are updrafts that can quickly take you to the top of the statue.
9

Sanctuary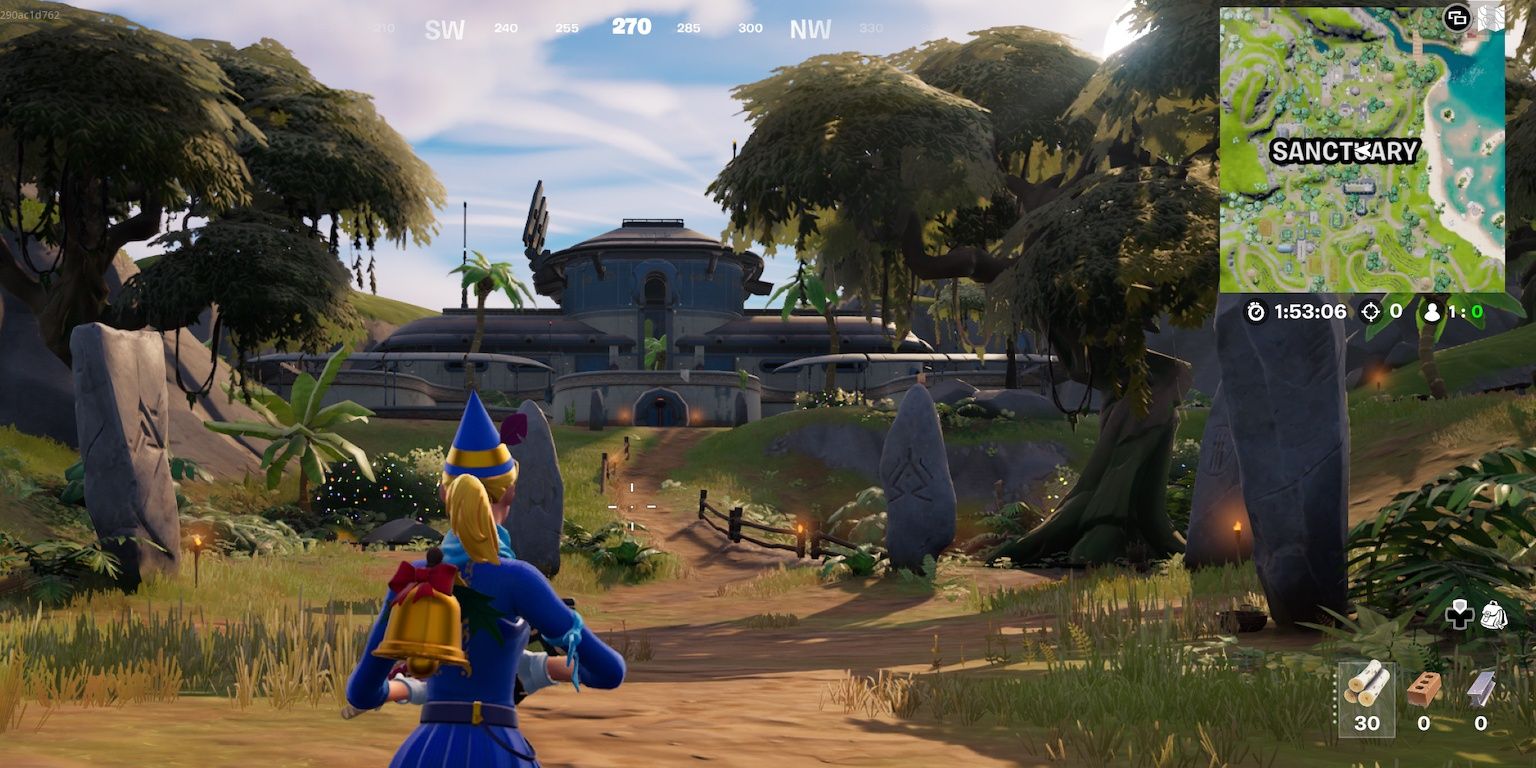 Sanctuary is a brand new jungle forest location and is home to The Seven. The Seven are an essential part of the Fortnite storyline and include such iconic characters as Paradigm, The Foundation, The Scientist, and The Visitor.
Sanctuary is the home of The Seven and is filled with homes, labs, and even a circle of runic statues dedicated to this group. Sanctuary is a massive location on the map and you can easily find loot chests, ammo crates, and plenty of secret spots within.
8

The Daily Bugle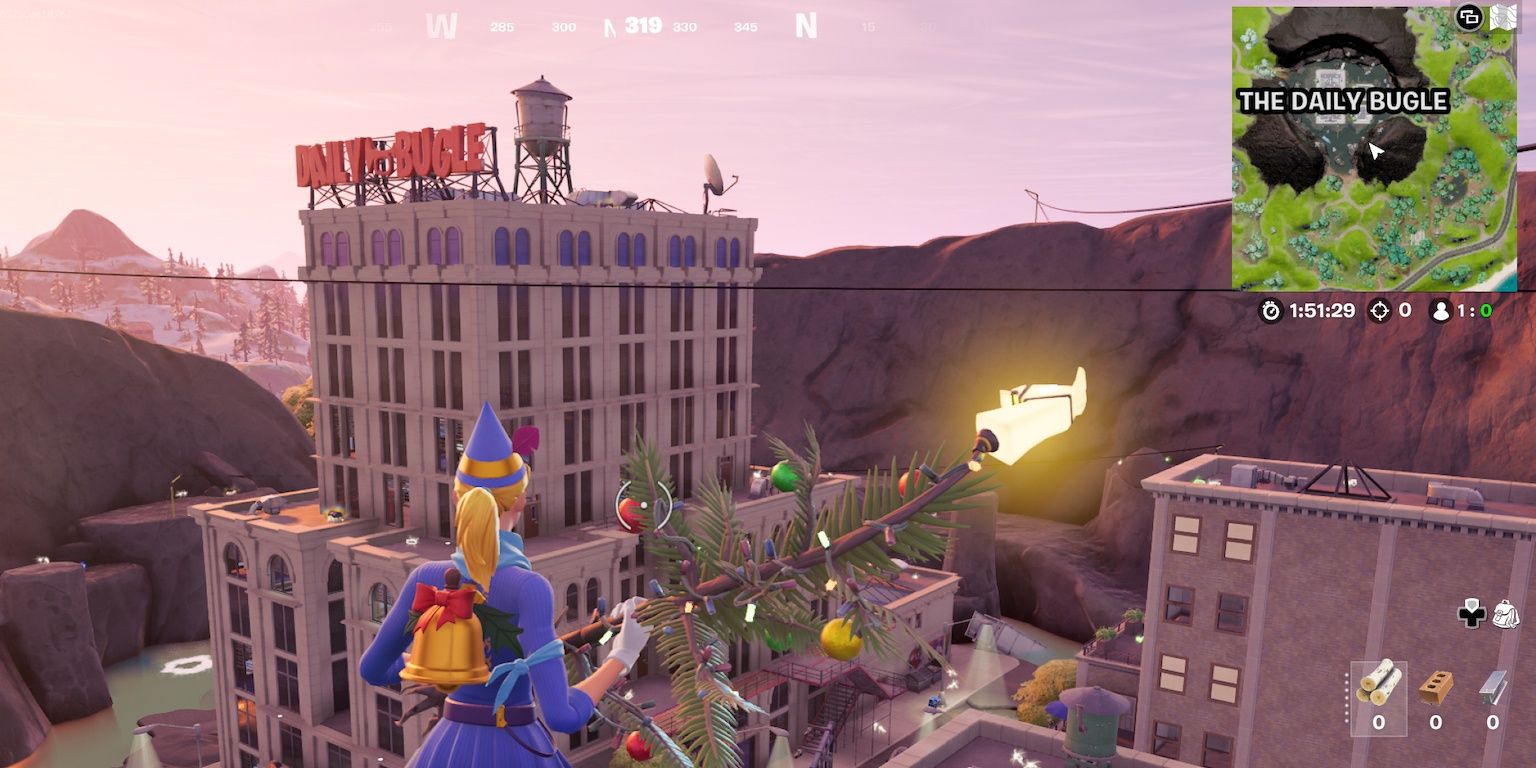 Spiderman has finally made his way to Fornite and in a big way. Apart from being one of the exciting battle pass characters, he has also been immortalized on the Chapter 3 island with the Daily Bugle location nestled nicely in what seems to be a crafter of a volcano.
The Daily Bugle is a very small city location with similar vibes to that of Tilted Towers. However, what makes this location unique is that it's littered with massive cobwebs that you can jump off of in order to fly high into the sky.
7

Chonker's Speedway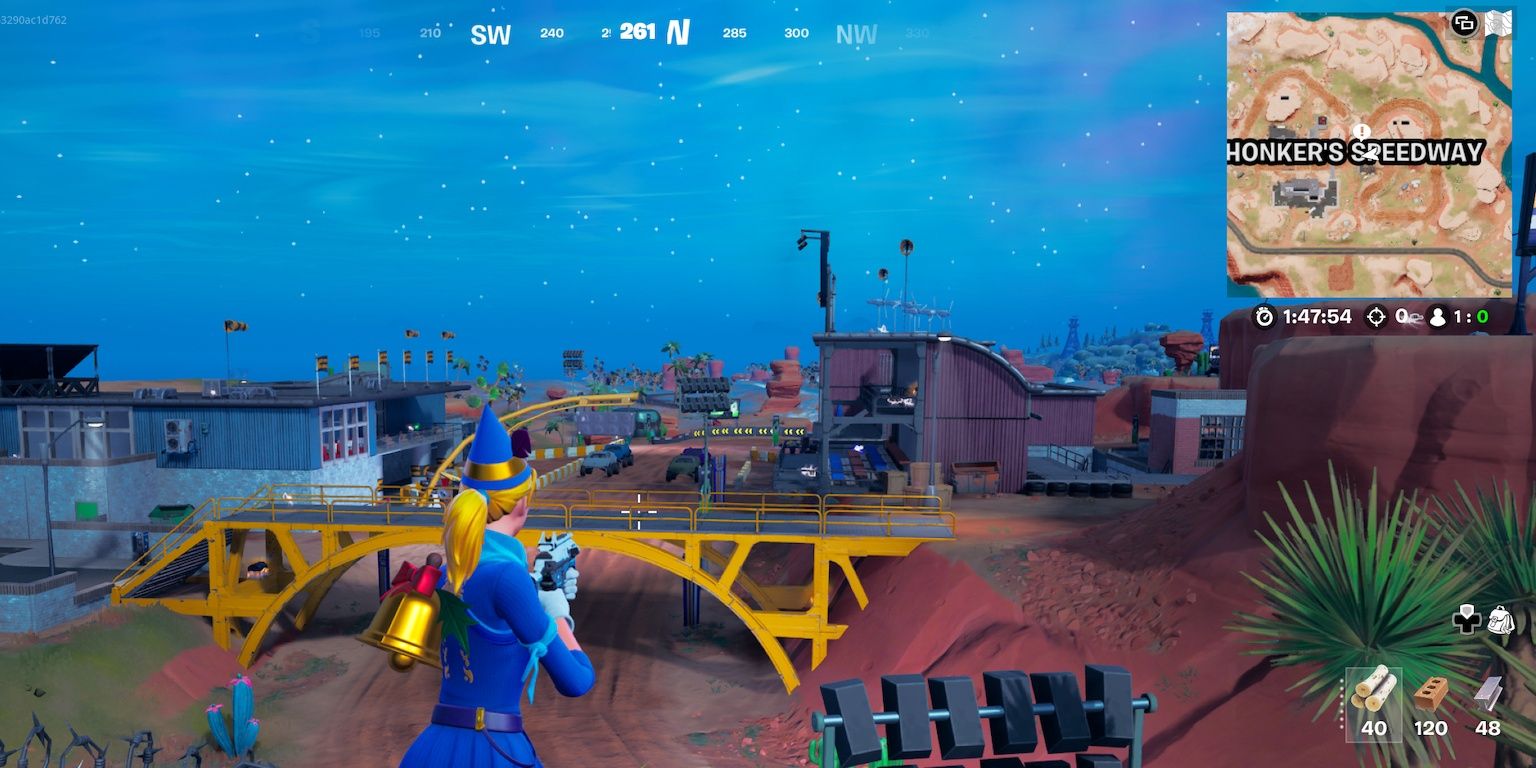 The Chonker moniker might sound quite familiar to you if you spent any time on the Fortnite Chapter 2 map. Do you remember those tires lying around that could be picked up and thrown at a vehicle? If so, then you are remembering Chonker's tires.
Well, Chonker's Speedway is now a brand new location on the Chapter 3 map and it's a massive one. This location in the desert biome has racetracks, repair shops, grandstands, plus many other areas to explore.
6

Rocky Reels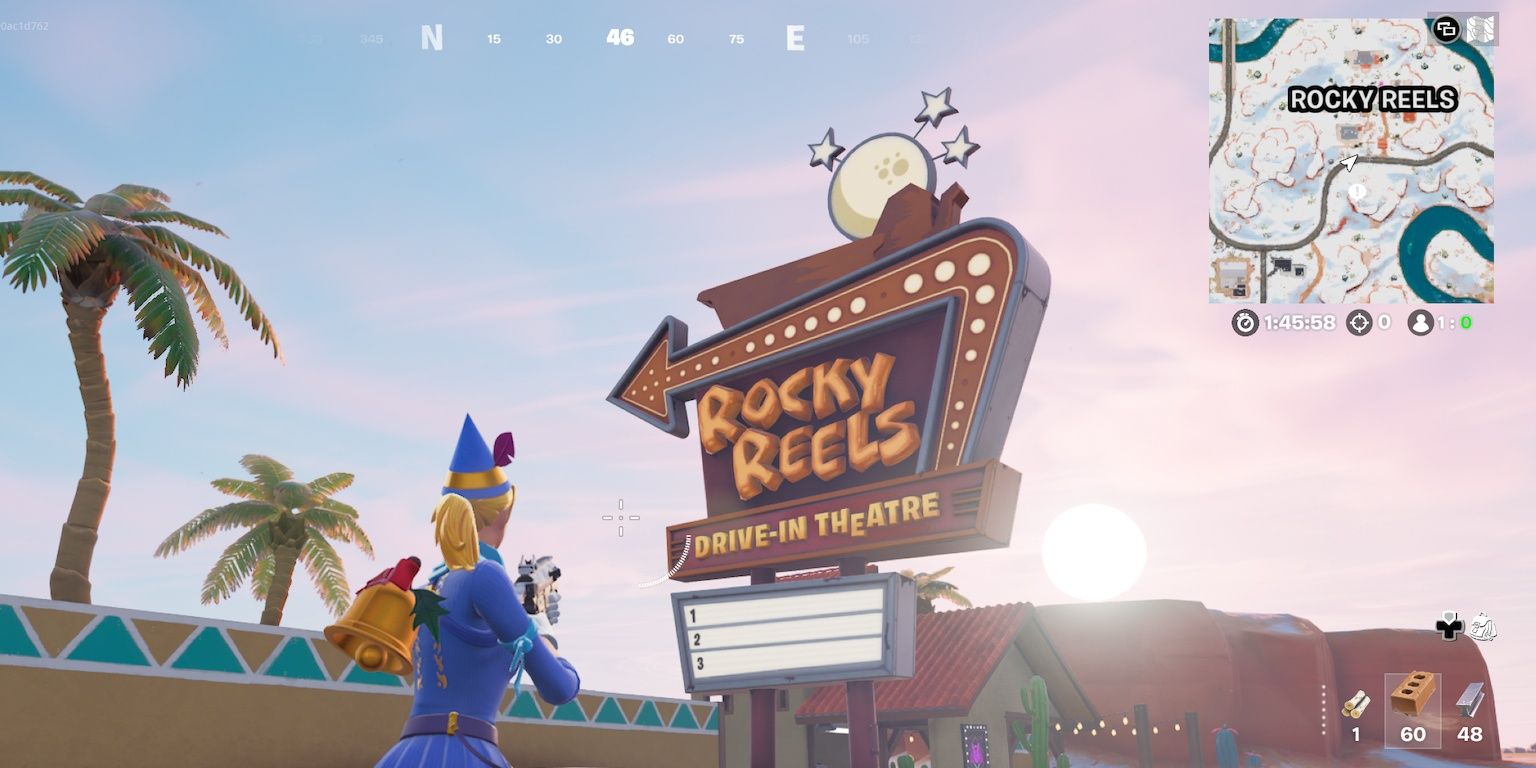 Rocky Reels is a brand new iteration of the much loved OG Chapter 1 map location Risky Reels. Rocky Reels this time around is still a drive-in movie theatre but is now located in the expansive desert biome.
Rocky Reels is a fantastic map location since it pays homage to Risky Reels with its square-shaped layout. However, Rocky Reels has been enhanced with more buildings to explore and loot.
5

Greasy Grove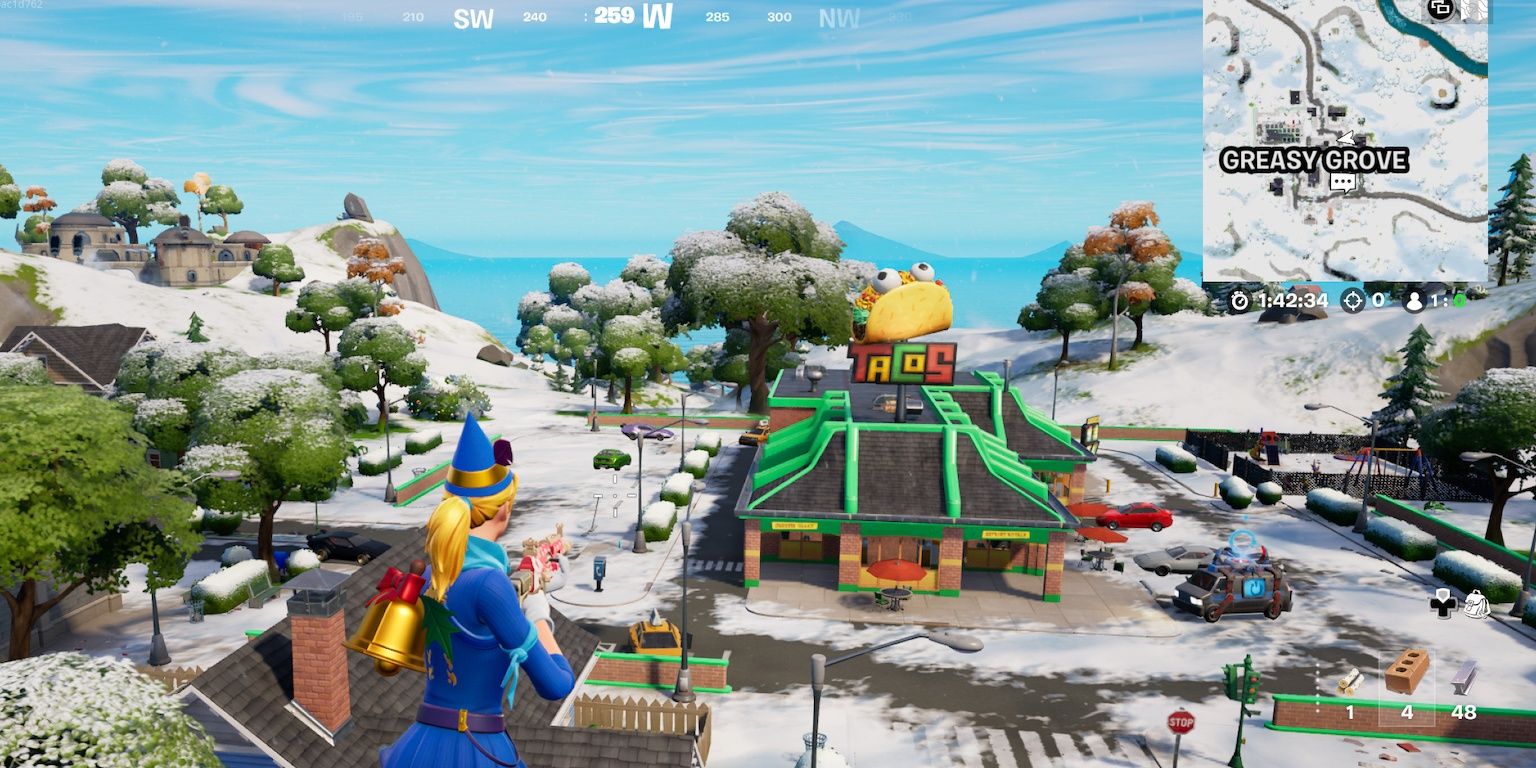 Greasy Grove, one of the best map locations from Chapter 1 is now back in full force and is a nostalgic kick in the face. Greasy Grove feels almost exactly as it did when it first graced Fortnite Battle Royale. Going back to this location is a thrill, especially because it's a similar position on the map as its predecessor.
For the uninitiated, Greasy Grove is a small town location with homes, shops, a gas station, and restaurants. This is a great landing location due to heavy loot and plenty of materials to farm.
4

Camp Cuddle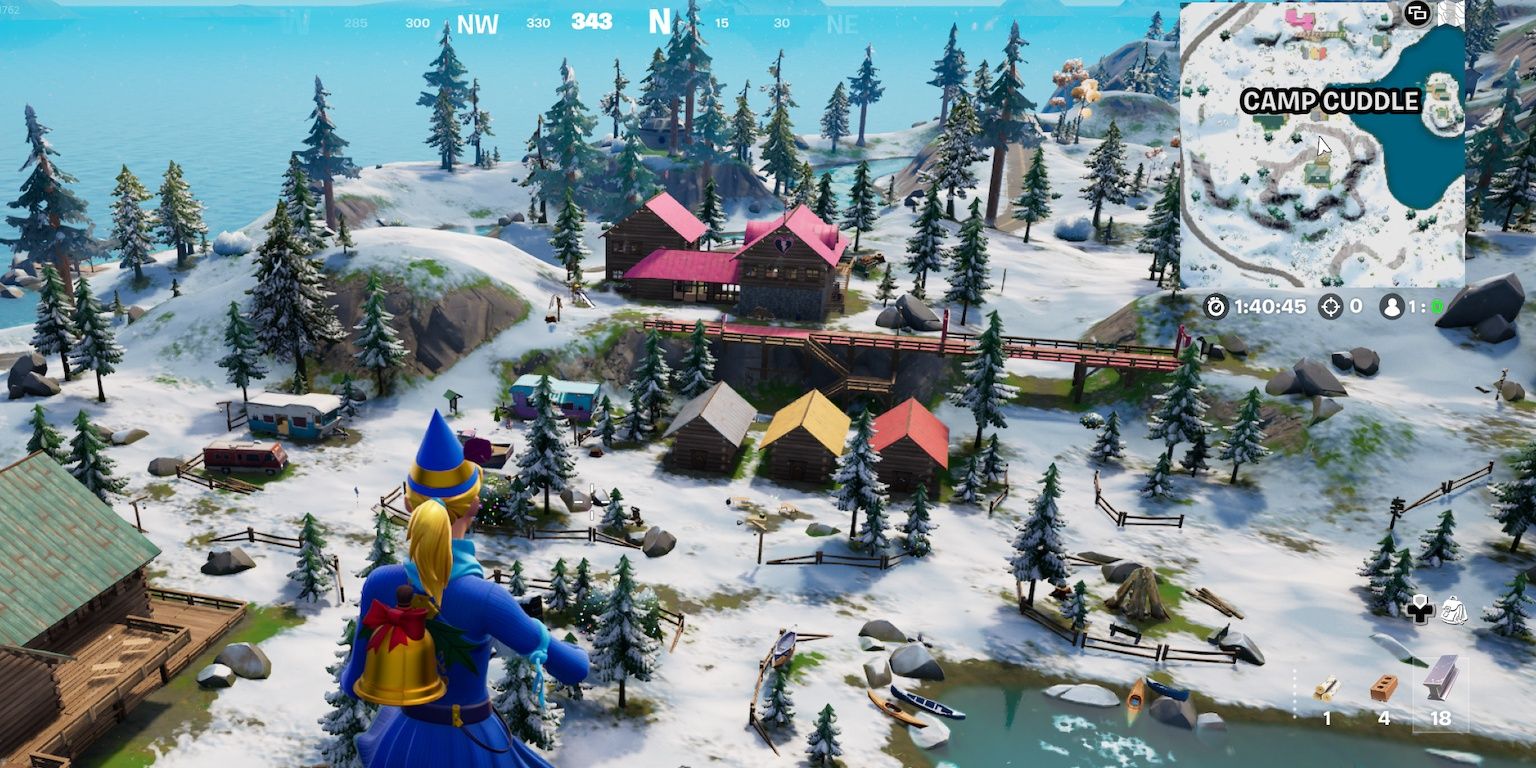 Camp Cuddle, which is the current home of the divisive Cuddle Team Leader, is an outdoorsy, log cabin-filled camping location that begs to be explored. This brand new location features a plethora of cabins to loot, a picturesque lake, and even the watchtower from Chapter 1 returns in all its glory.
One makes this location extra special is that you can find the Cuddle Team Leader here in one of the smaller cabins. Should you have the gold bars, you can buy a legendary MK-Seven Assault Rifle from her.
3

Logjam Lumberyard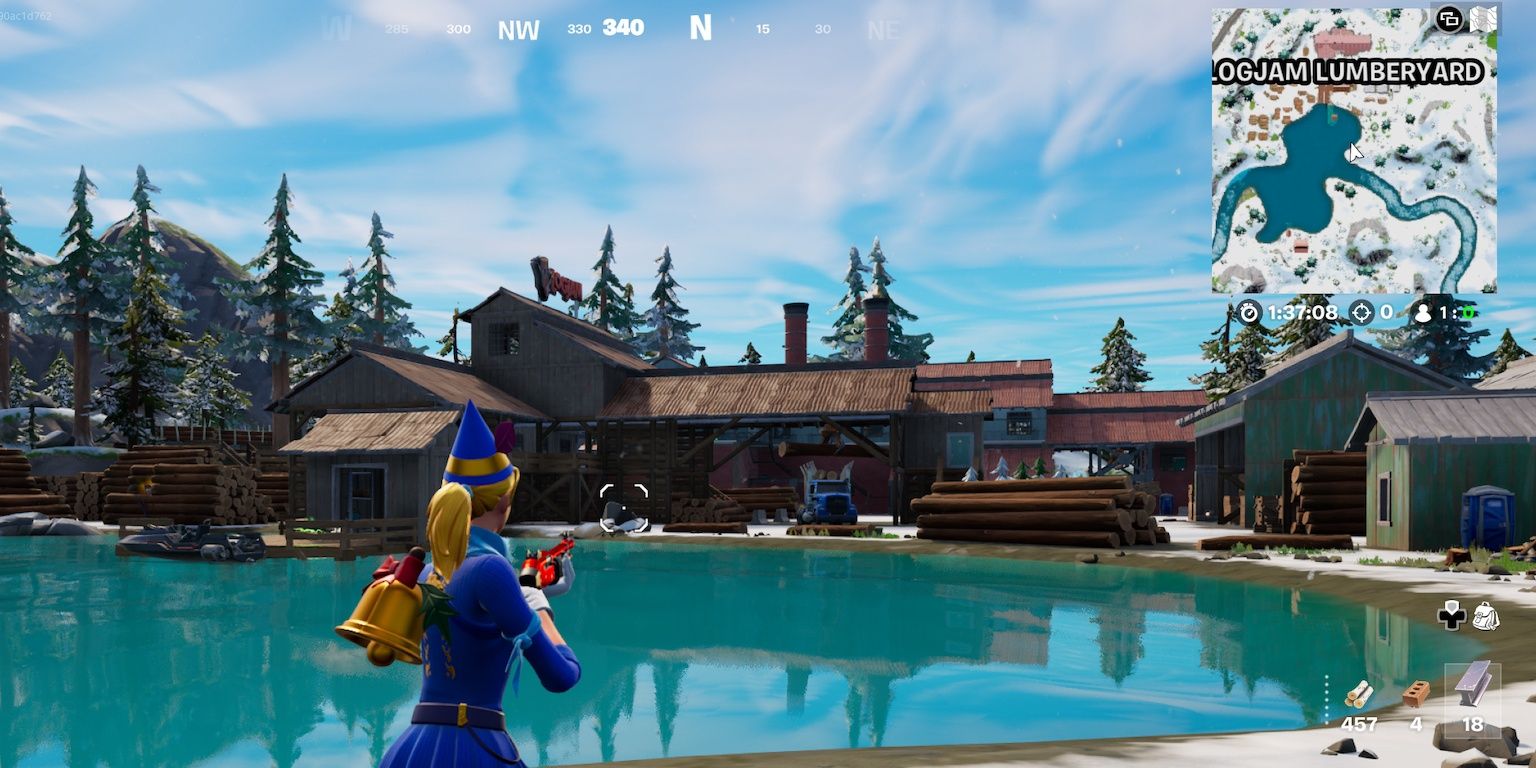 Logjam Lumberyard might just be one of the best locations ever added to the Fortnite island, full stop. This new location is located in the northwestern part of the map and features an incredible amount of wood materials, buildings to loot, and routes to flank your opponent.
The fact that this location is also located in the snowy biome makes it even more special. Logjam Lumberyard is also situated right on a beautiful lake with Crackshot's Cabin just across the way.
2

Sleepy Sound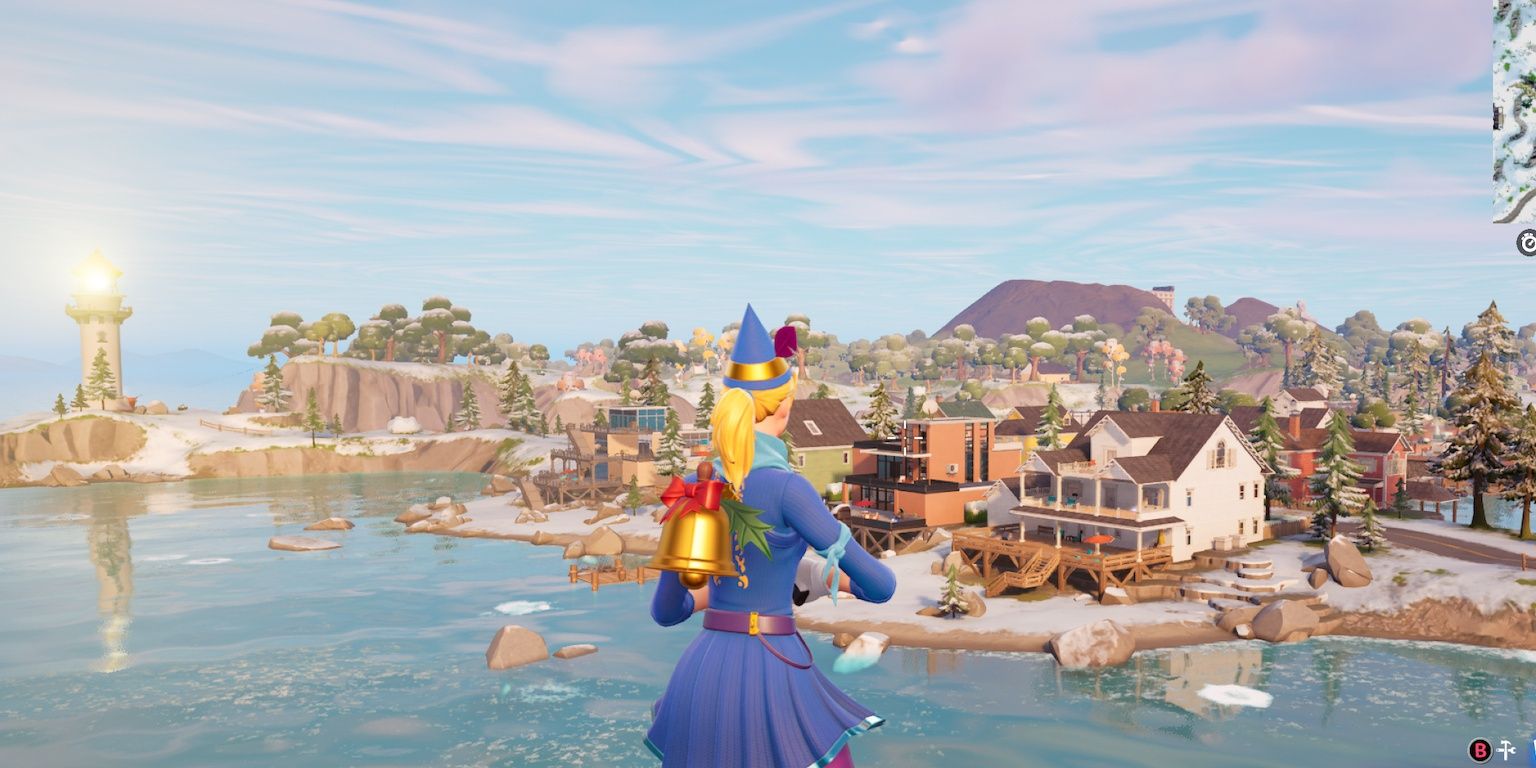 Sleepy Sound, a gorgeous wintery oceanside fishing village, is both a fantastic landing location and incredible to look at from a distance. There is so much detail to this new location and even after many times dropping here you will still find little secrets. Oh, and don't forget the lighthouse keeping watching over the village.
Sleepy Sound almost looks and feels like a small village you would find situated alongside a Nordic fjord. Some of the houses are elegant with others being more rustic and humble. Plus, across the waterway is a mini commercial area to explore and loot.
1

Coney Crossroads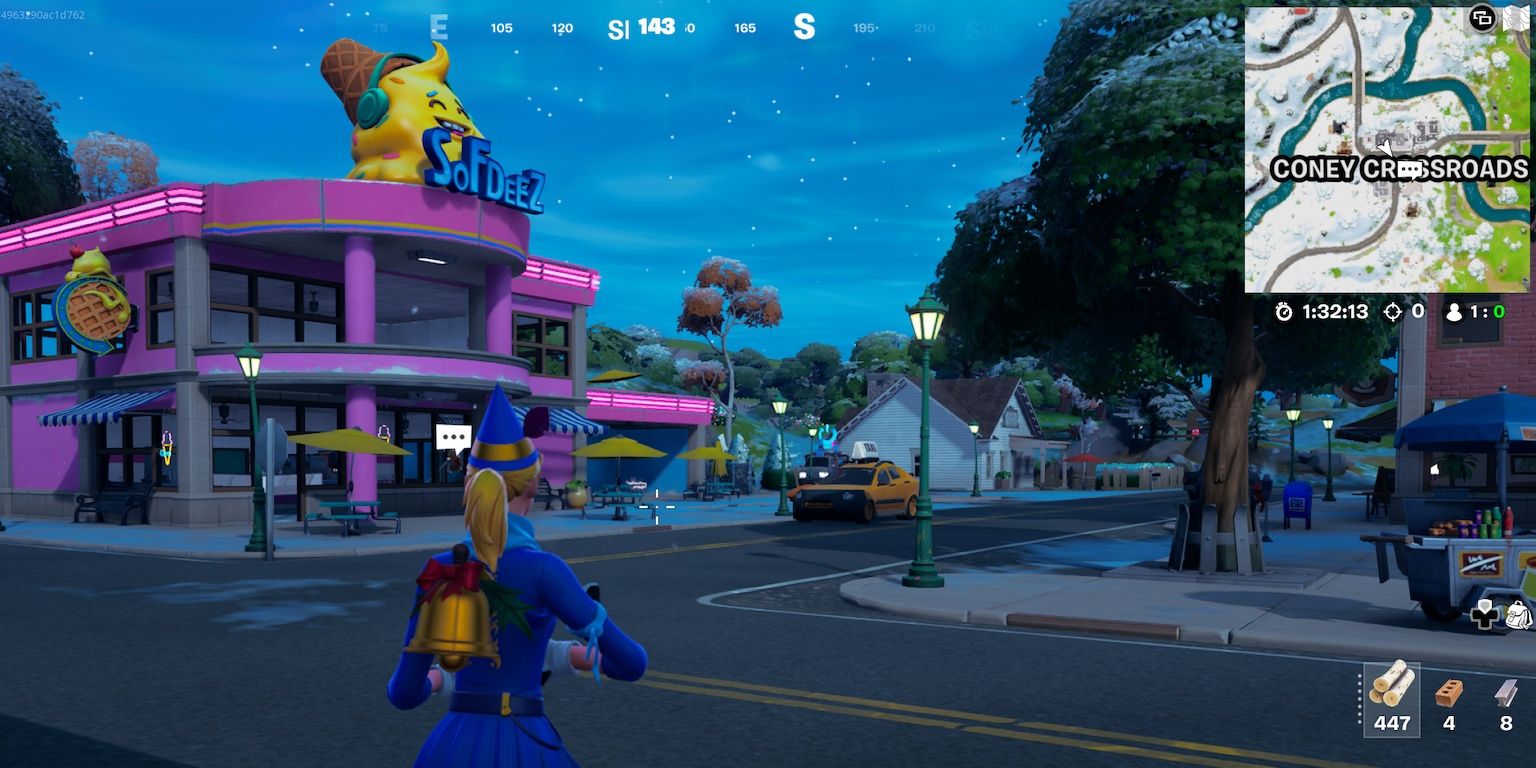 Coney Crossroads is a cozy town near the central part of the map and features houses, a commercial area, and the famous SoFDeez ice cream shop. However, the ice cream shop has received a massive upgrade and features two stories.
This location is a pretty traditional small town, reminiscent of Salty Springs, Retail Row, and the like. The way it's nestled nicely between the river, the large trees, and grassy knolls make it quite enjoyable to explore.
Source: Read Full Article