The original System Shock, which came out in 1994, was a highly influential video game. Developed by LookingGlass Technologies, the cyberpunk-style game had players in the role of a nameless secuirty hacker trying to prevent the nefarious plans of an AI called SHODAN while onboard a space station. The game left a lasting legacy, with its immersive environments and emergent gameplay, where players are the active driver of the story, having a major influence on games as diverse as Metal Gear Solid, Deus Ex, and Half Life.
The iconic BioShock was a spiritual successor to System Shock and its sequel. But it's no wonder that many players, who knew of the original's cult classic status, were calling out for a modern remake. Enter Nightdive Studios, whose mission is "to bring lost and forgotten gaming treasures back from the depths." The Portland, Oregon-based studio originally launched a Kickstarter for their System Shock remastering project all the way back in July 2016. However, the project got "out of control," which explains the long development time. But now the project seems back on track, with the developer saying the remaster is now due to launch some time next year.
This gives Nightdive some leeway considering the developer had previously announced the remaster would launch in late summer 2021. This date has been and gone, of course. The studio addressed this with a note to their Kickstarter backers: "I know there has been some confusion over dates, and announcements which is an unfortunate reality of making games, but I can assure you that System Shock is on the way."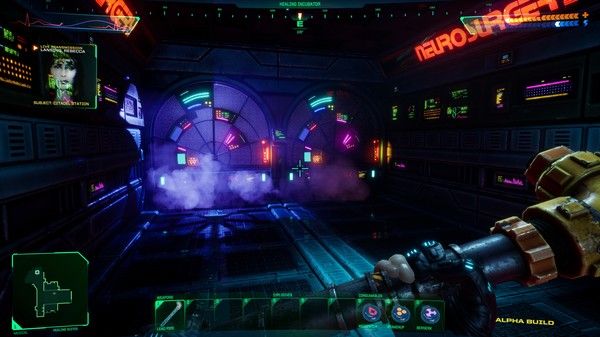 The note also teased some "big news" to share in the future, and perhaps this announcement that the game will finally see the light of day in 2022 is part of that. In addition, Nightdive has said that the System Shock remake is to be published by Koch Media's Prime Matter, which is the studio's first outside publishing deal. There are also a fresh batch of screenshots to pore over.
Nightdive Studios' System Shock is due to arrive on PS4, PS5, Xbox One, Xbox Series X/S, and PC some time next year.
Source: Read Full Article