After a year in early access on the Epic Games Store, Iceflake Studios and Paradox Interactive's post-apocalyptic strategy survival simulator, Surviving The Aftermath, is heading to Steam and bringing with it Update 11. This new patch focuses on the expansion of the world map with the addition of branching questlines, more locations to explore, and a brand new combat system that adds depth to hostile interaction on the map. This is combined with a few other nice quality of life additions that are making Surviving The Aftermath a more engaging experience with every update.
A Different But Familiar Beast
I originally played the game shortly after it launched on the Epic Games store and wrote a preview based on my initial thoughts and experiences. Since then, community feedback has driven some huge changes that make playing the version that's about to launch on Steam even more enjoyable.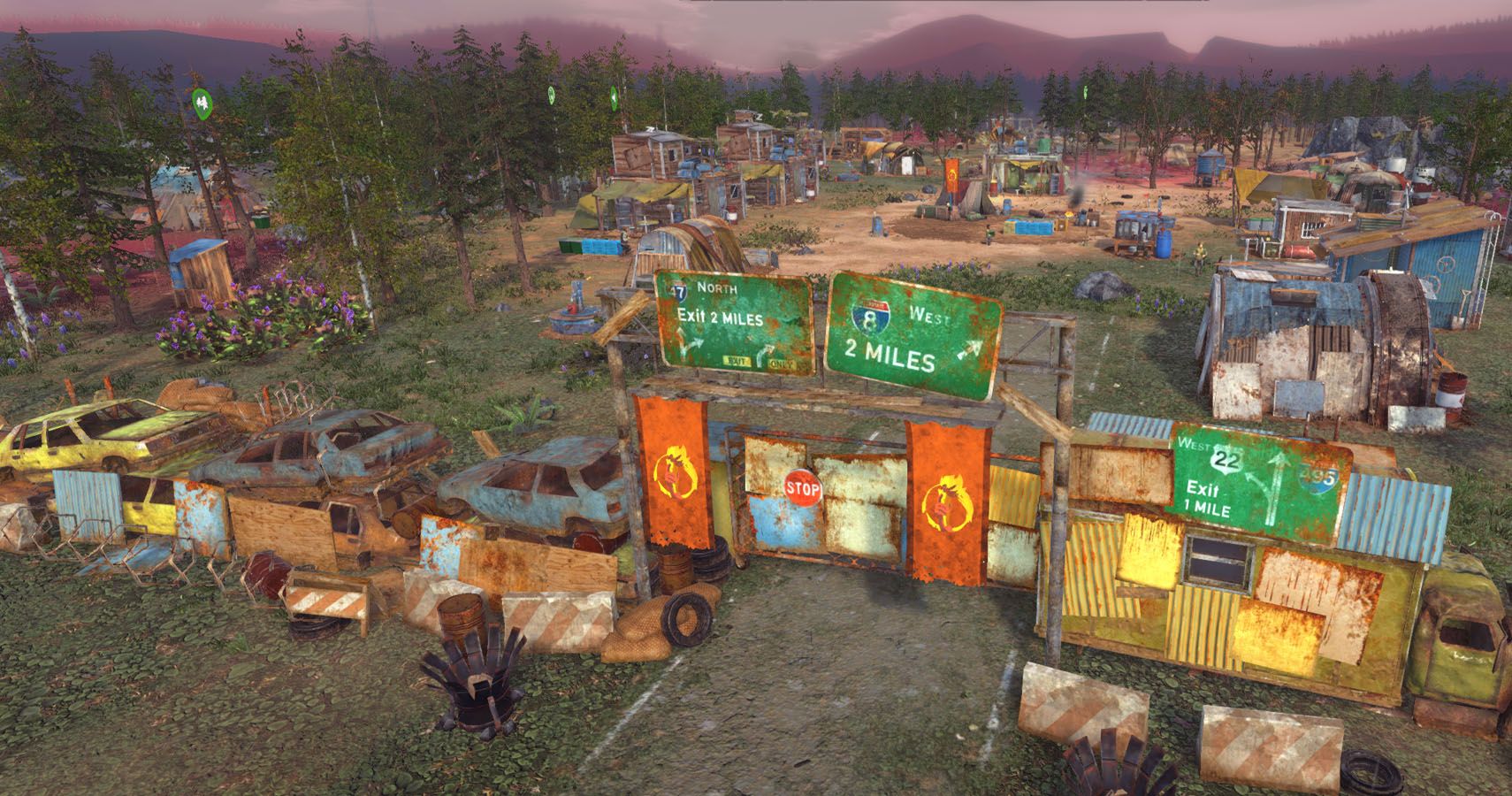 Everything that I love about the early game is still intact. The incredibly extensive difficulty options that truly customize your game, the challenges that offer rewards for those willing to take a risk, and the overall feel of the game remain. However, the whole experience is now more realistic, gritty, and in-depth.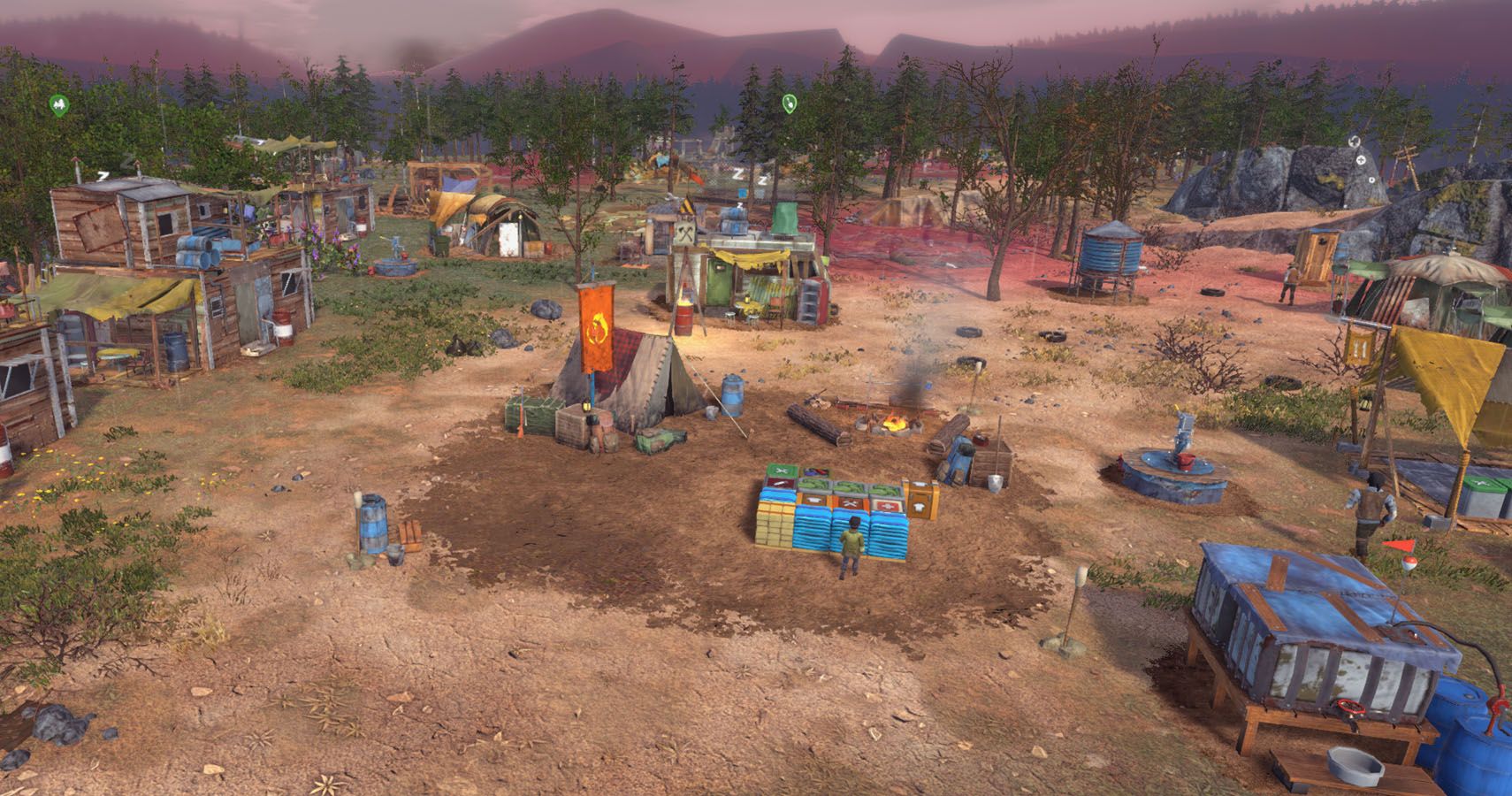 If you saw the screenshots in my initial preview and thought they looked a little too green then you're in luck. The map is now a touch darker and more post-apocalyptic feeling. Even with super low difficulty settings such as fertile ground to allow quick progression, you'll see that everything looks and feels more like an ominous wasteland, due to the new pollution effects. There's also a fog over areas around where you are building which you can uncover by exploration.
Utilizing The World Map
The world map is one of the best ways to gather resources fast. You'll have access to specialists that you can use to explore and scavage all kinds of equipment and resources. The larger map we see now even allows specialists to collect resources your colony may not be able to produce yet.
Even playing on a brand new save file, the Update 11 features came in handy almost immediately. The quests aren't offered ridiculously frequently but appear often enough to make them feel useful and worth pursuing. They work by combining elements of exploration with the challenges in the game already. You'll take on a quest and it will involve finding a location on the world map, traveling there, then making a series of choices.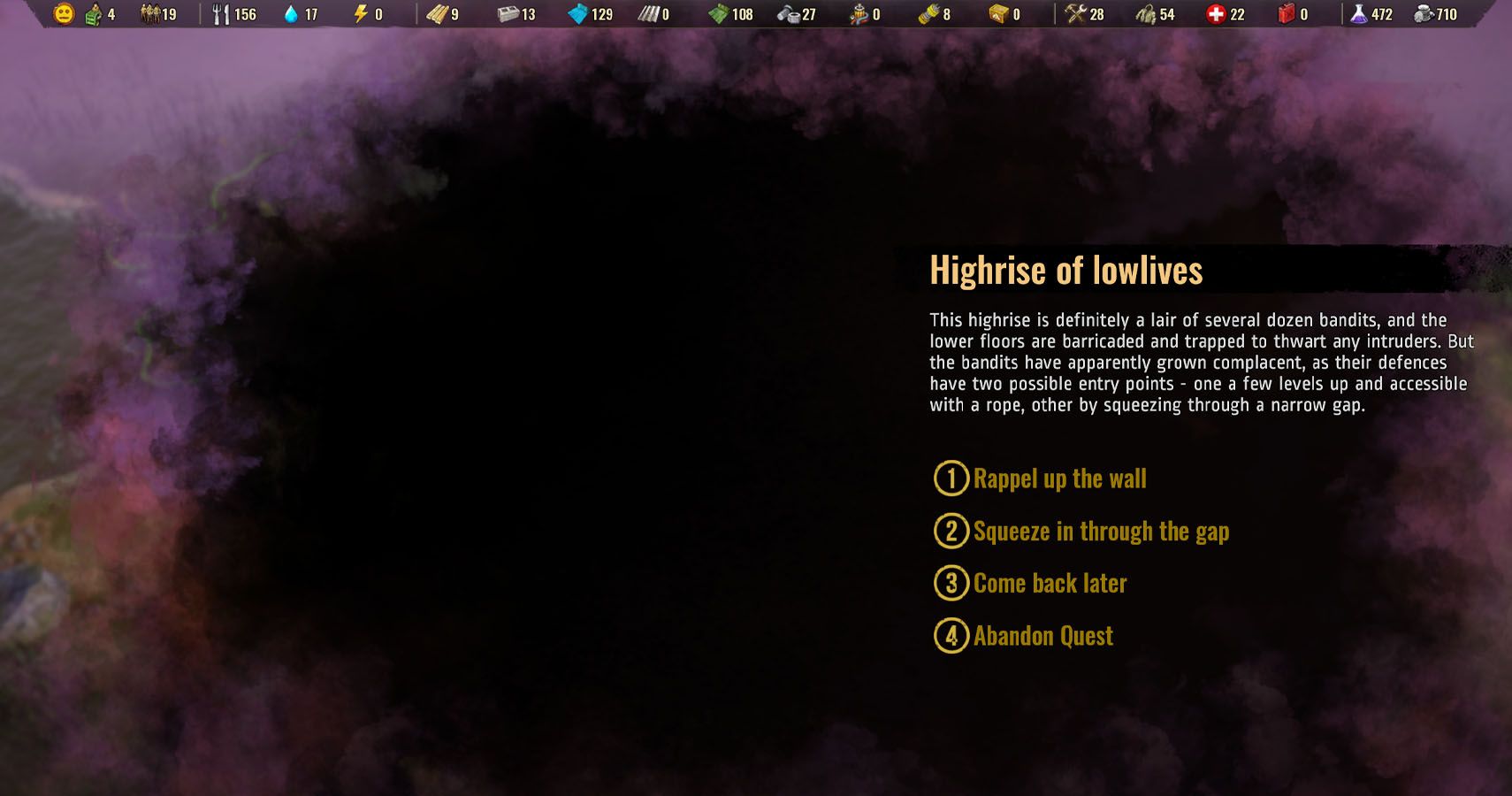 The specialist you send, the resources you have, and the choices you make will all impact the outcome of each quest. For example, I sent a scientist specialist on a quest where he was able to fix something that a fighter would have had to use resources and guesswork to deal with, therefore helping the mission end in success.
Update 11 Changes Your Experience
The extensive new map, new combat facility, and increased resources combined with the ability to establish outposts, meaning specialists don't need to trek all the way back to the colony to drop off their finds, means navigating the world map is almost an entire game in itself.
Bandits now have health and attack levels have to be attacked using action points. If they don't perish before your action points are spent, they will now regenerate health while your specialist regenerates points, meaning sending a scientist to a gunfight can now easily end very badly. You can see below how the fighter's strength gives them an advantage in combat, making it more realistic.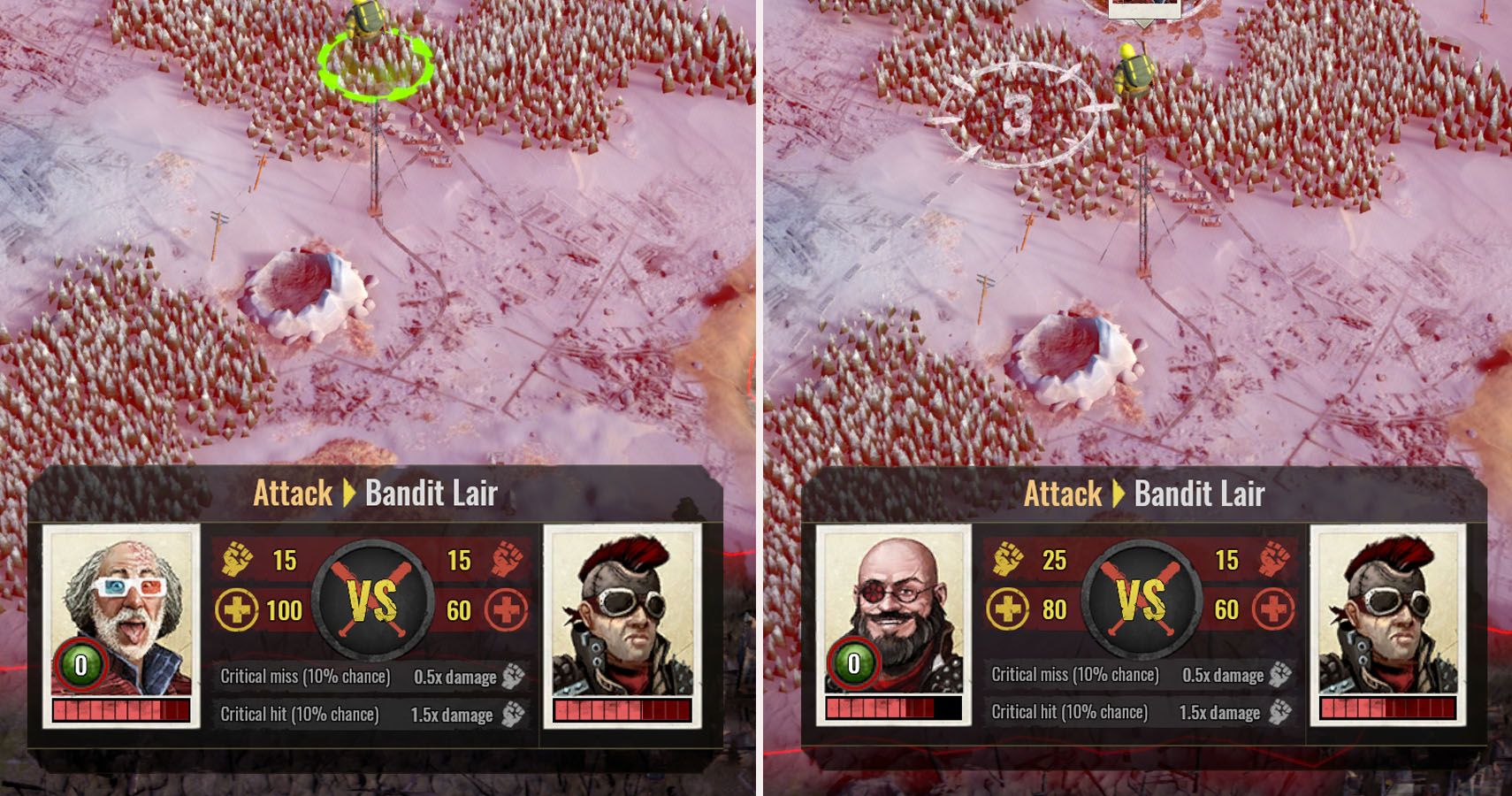 As you explore the world map the choices of extra location really make a difference, meaning you are more likely to scout out the items you are struggling to produce. Just remember that especially in the early game the further you go the longer it takes to return with the resources. They won't count as part of your colony's supply until your specialist has visited an outpost or returned to the colony.
Steam Is Getting A Great Game
The game at this point has come a long way from the initial build, and the early access process has proved to be an invaluable journey for the title. Player feedback has been listened to and acted upon and every update shows this.
While update 11 is nowhere near as huge as update 10 was in terms of the sheer volume of changes, the new features add a huge amount to the game. As well as extending world map gameplay, there are also new filters and displays that make managing your colony much easier. Overlays to show building health, water supplies, energy, and pollution levels mean managing priorities in the colony is easier. You can also use an overlay to locate resources on the map, making gathering much simpler.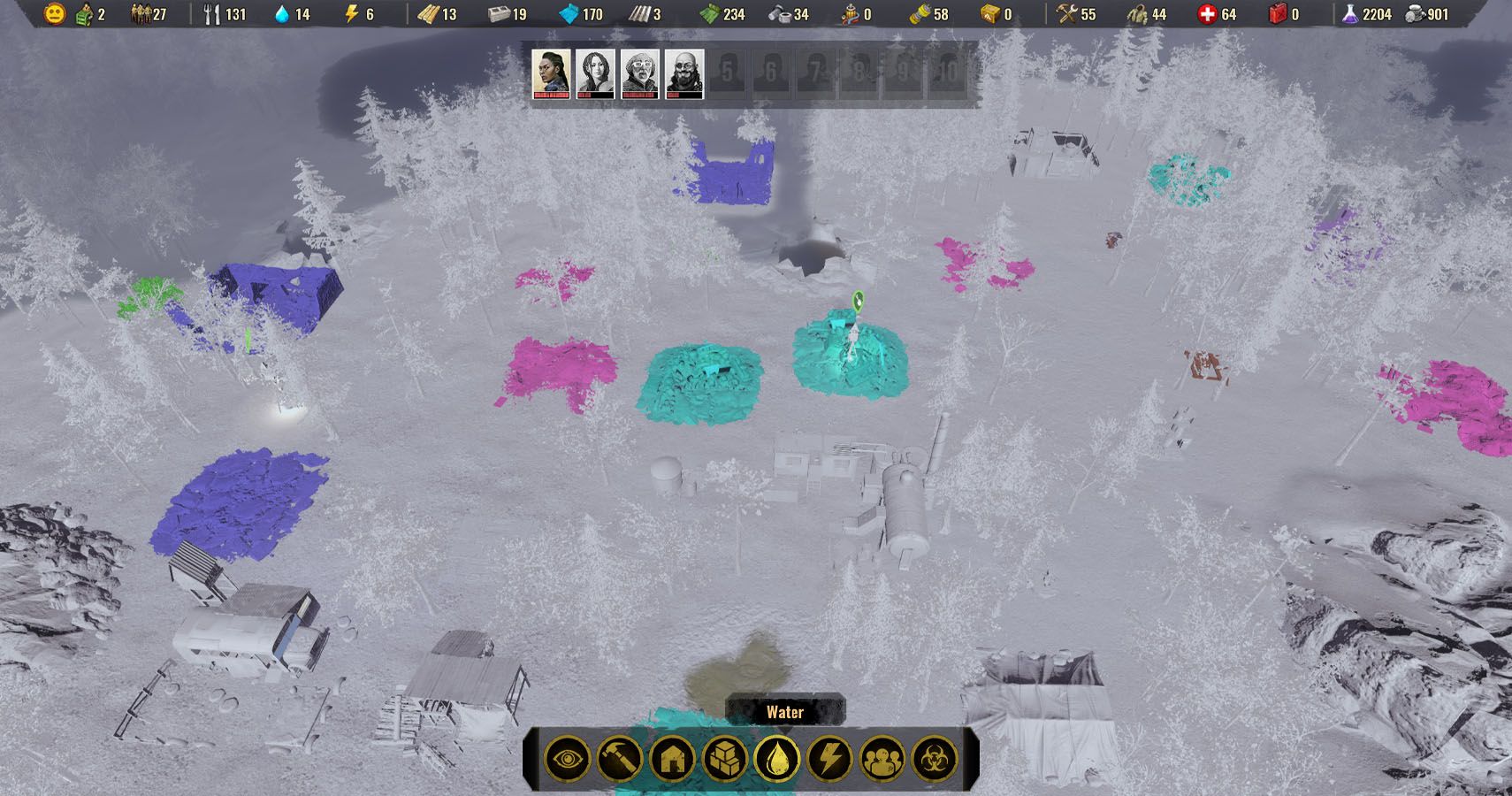 Those who've been playing from earlier builds will also spot many other little improvements scattered around including changes to the tech tree and some of the info panels.
Surviving The Aftermath is now a very well rounded strategy simulation and city-building title that allows players to grow a thriving post-apocalyptic colony from nothing. The improvements over the last year have been incredible and players are promised that more are to come. For fans of the genre, this title is one you need to explore.
Surviving the Aftermath is expanding to Steam Early Access on October 22, coinciding with the release of Update 11. Currently, it's expected to leave Early Access and officially launch in early 2021 on Steam, Epic Games Store, Xbox One, and PlayStation 4.
NEXT: Evil Genius 2: World Domination Interview: Venus Spy Traps, Shark Tanks And Bond Villains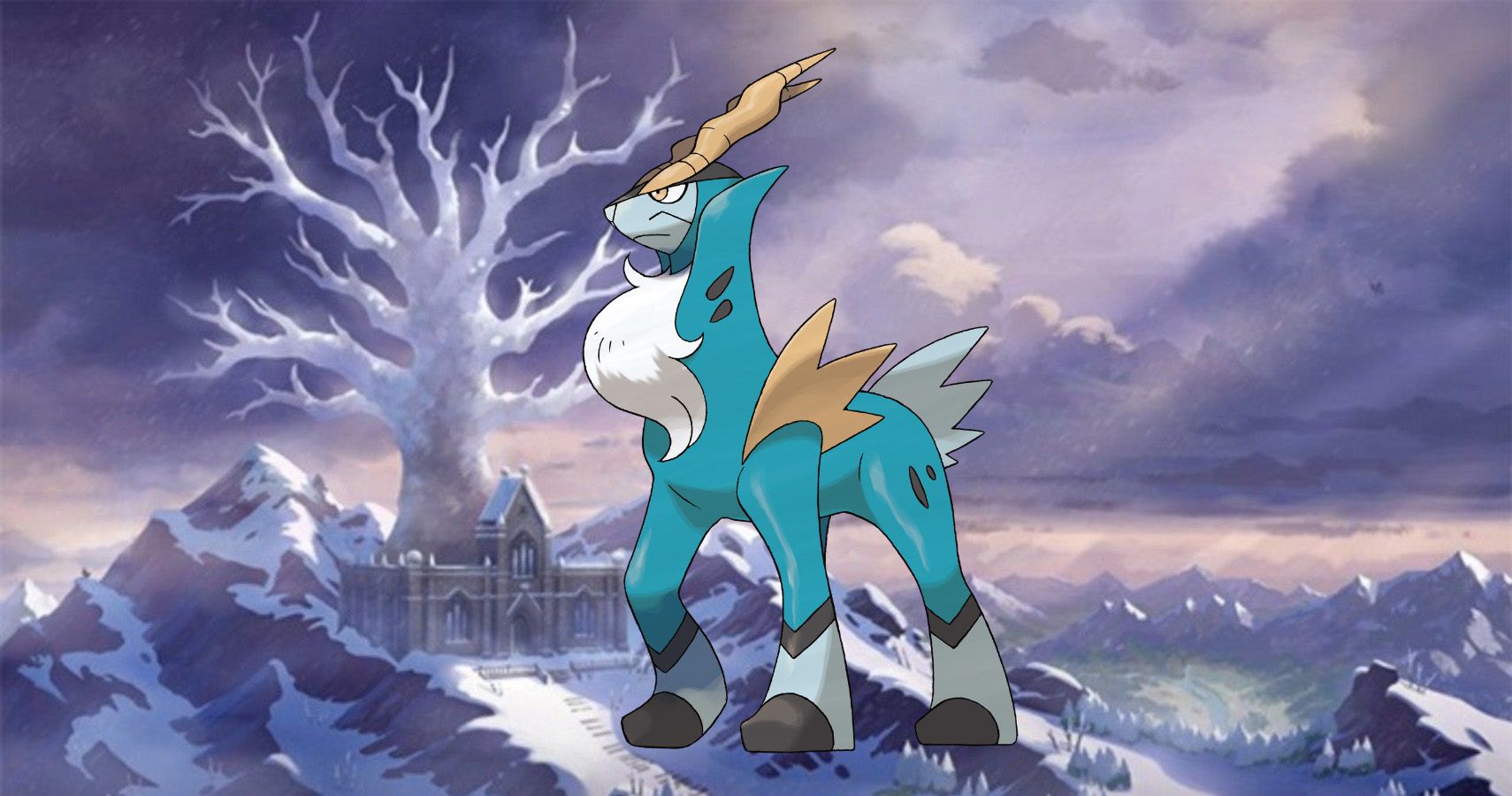 Game Previews
Surviving The Aftermath
Helen began playing games at an early age with her first computer being a hand-me-down Sinclair ZX Spectrum. It didn't put her off… She is all grown up now but is still a gamer at heart, especially when it comes to The Sims and other strategy and simulation games.
She juggles the daily demands of life with a family and somehow still finds the time to indulge her two passions in life, writing and gaming; sometimes both at the same time.
Source: Read Full Article