Surviving Mars is a wonderful city-building game filled with endless aspects to enjoy. While this is a wonderful thing and will mean you never get bored, it can make the game a little complicated and overwhelming for beginners. Luckily, there are a few mods to help ease that learning curve aspect. This is mainly due to how mod-friendly this game really is, allowing you to add mods straight from the game or from Steam Workshop.
It's well known that a multitude of popular mods do end up getting added to the game itself after a while, making it both fan-friendly and always changing for the better. Nevertheless, if you're a beginner looking to make your life a little easier, or if you're a seasoned player wanting to introduce new aspects, there's a mod that's perfect for you.
10

Mod Config Reborn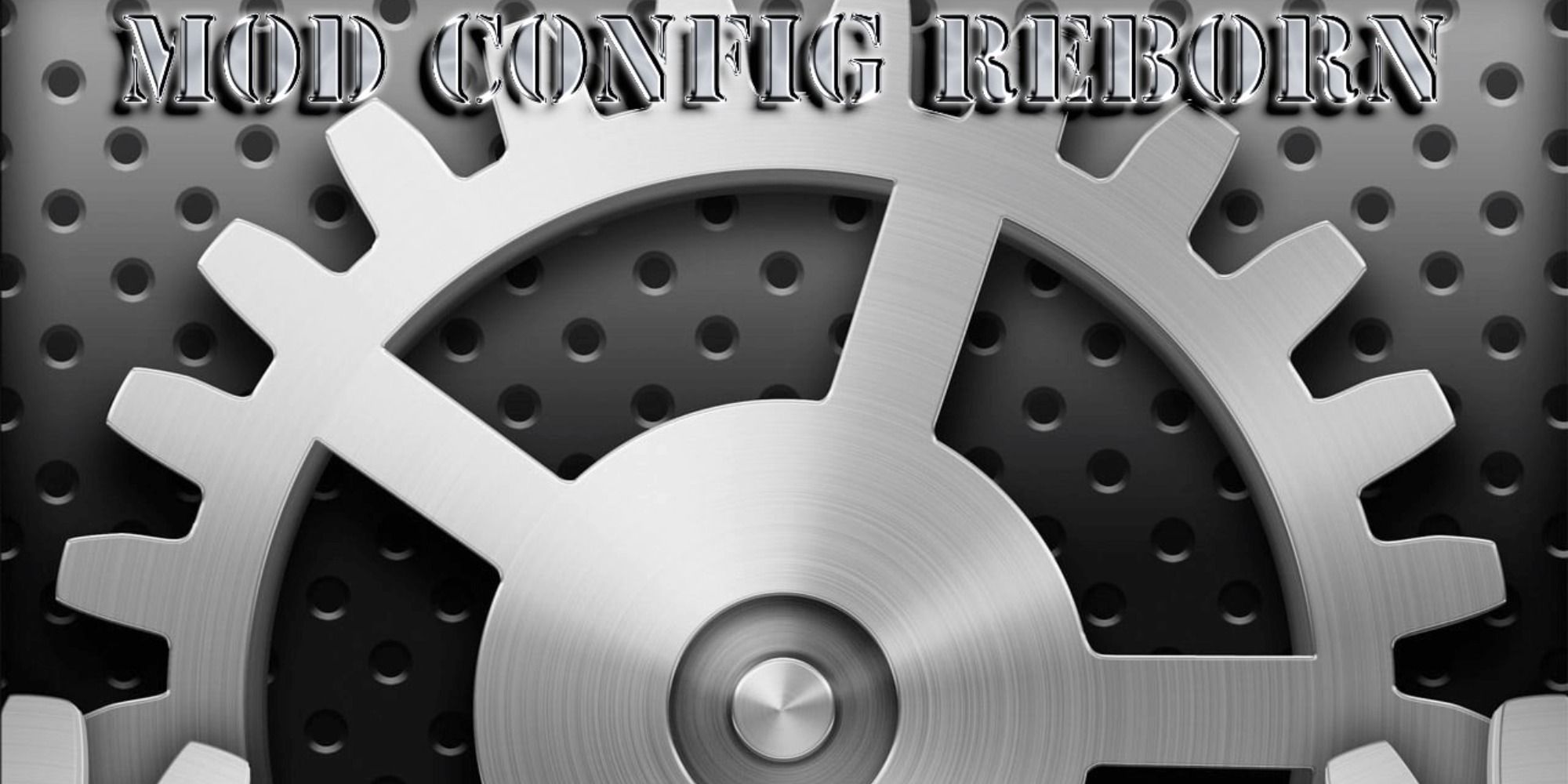 Get Mod Config Reborn by Waywocket and SkiRich in the Steam Workshop.
The Mod Config Reborn speaks for itself in a sense. It's a mod that allows you to reconfigure other mods you install and is essential if this is the route you want to take in Surviving Mars.
If you intend to use any mods then you'll need to pick up this one first. It essentially allows you to adapt and reach the options available for the other selections. It also enables you to toggle aspects on and off and will give you much more control over the mods you choose after this one.
9

Info Bar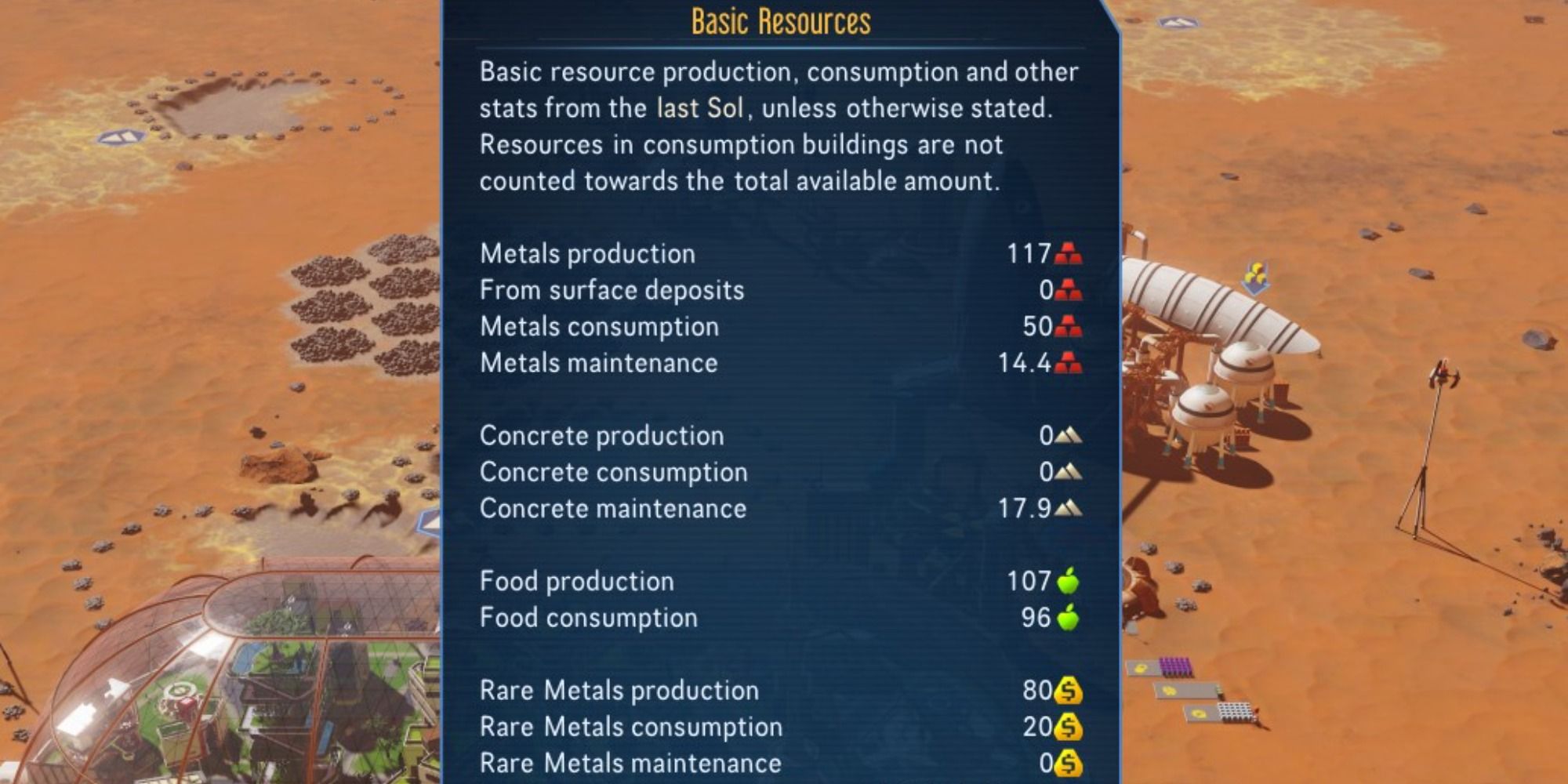 Get Info Bar By Waywocket in the Steam Workshop.
One of the most frustrating aspects of Surviving Mars is its viewing controls. You will often find yourself having to right-click on stockpiles and other buildings to see the statistics and information you require. Luckily, there's a mod that allows you to see all this information quickly and easily.
The Info Bar mod adds a block of information at the top of the screen, meaning you won't need to click on things anymore to see what you need, it'll be right there. It's not necessarily game-changing, more of a quality of life addition.
8

Better Zoom Distance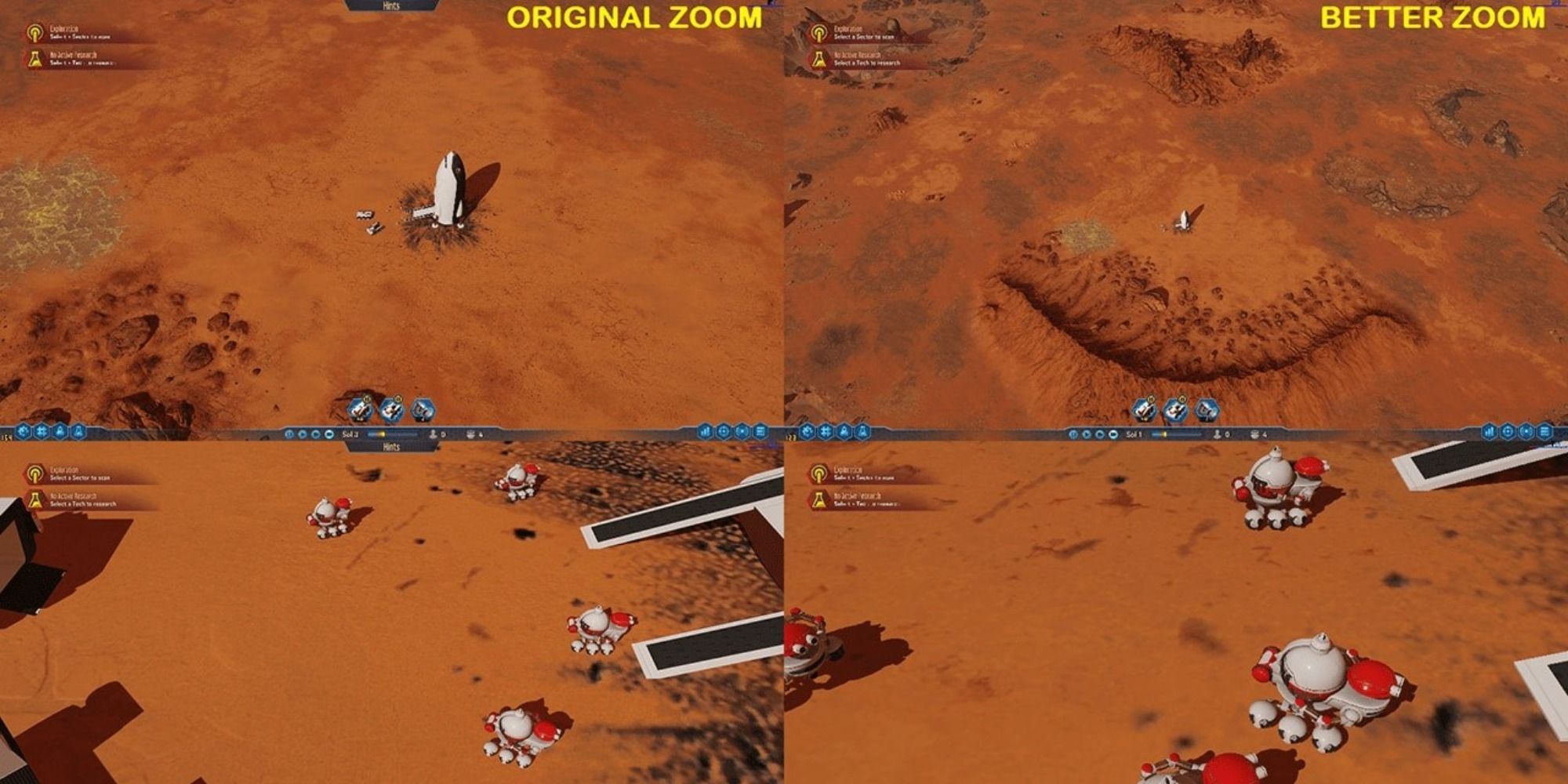 Better Zoom Distance By Wolvyreen is available in the Steam Workshop.
There may not be too much going on when you first start the game, but as the colony increases and more buildings are placed, it can become harder and harder to see everything in one go. Which is where the Better Zoom Distance addition comes into its own.
It's an incredibly useful mod and again, is more of a quality of life addition that, once you have, you'll never want to play without. Essentially, Better Zoom Distance allows you to zoom out much further meaning you get to see the wonderful creations in one go. There's an option for 15k and 30k, with one being further than the other.
7

Unlimited Scanning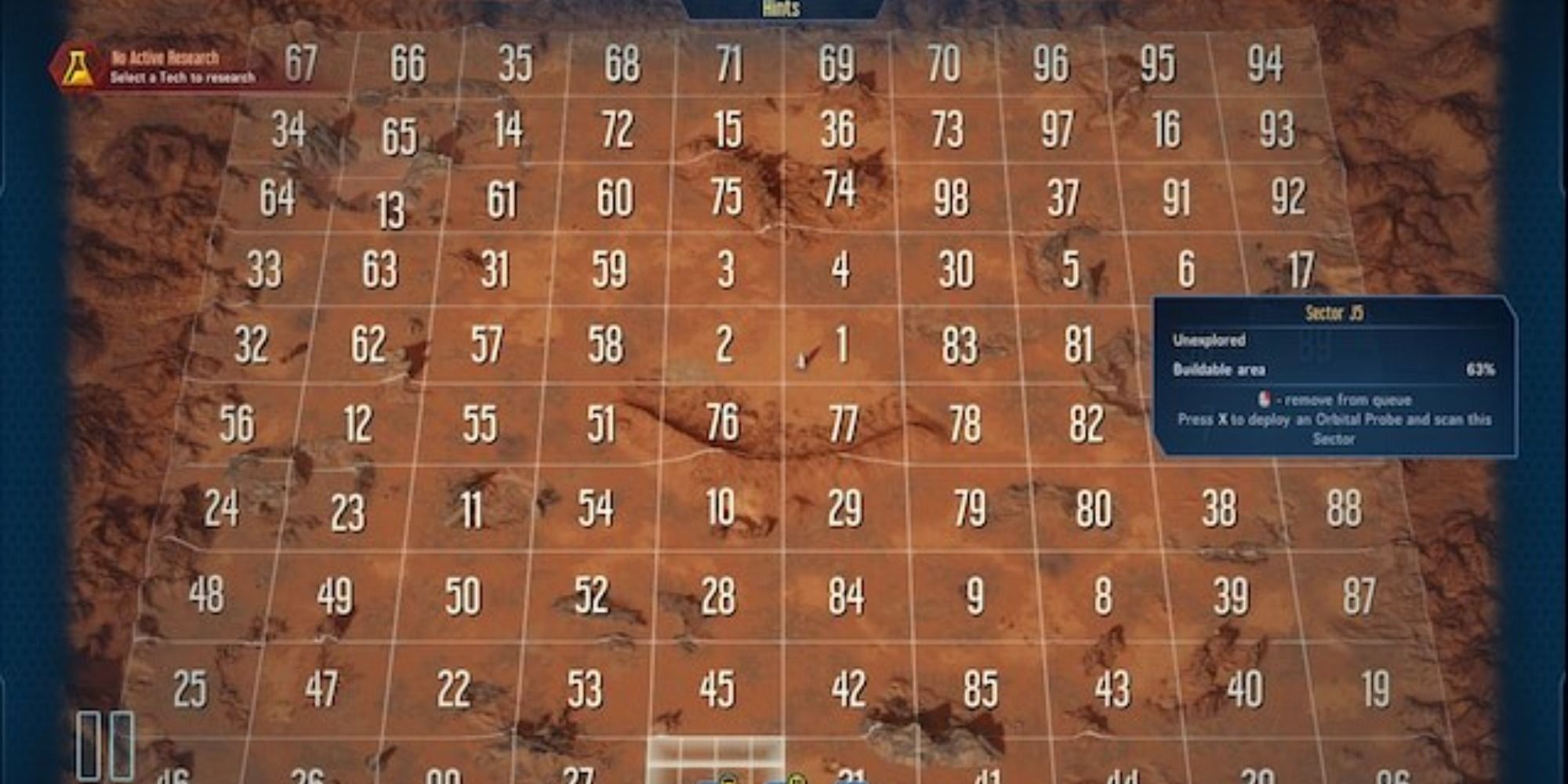 Unlimited Scanning By Missed Frizzle is available in the Steam Workshop.
Scanning is incredibly useful in this survival city builder, it helps you learn more about the planet and the location you could be building on. The only problem is that you can only scan ten sectors at a time. This makes it a long and often frustrating process that slows down any plans or buildings.
If you have Unlimited Scanning installed then all those worries can disappear. In its simplest form, Unlimited Scanning removes the limit on scanning in one go. It allows you to queue up all the sectors you want to scan. While it may not be instant, it will certainly save anyone a lot of time.
6

Auto Scan Map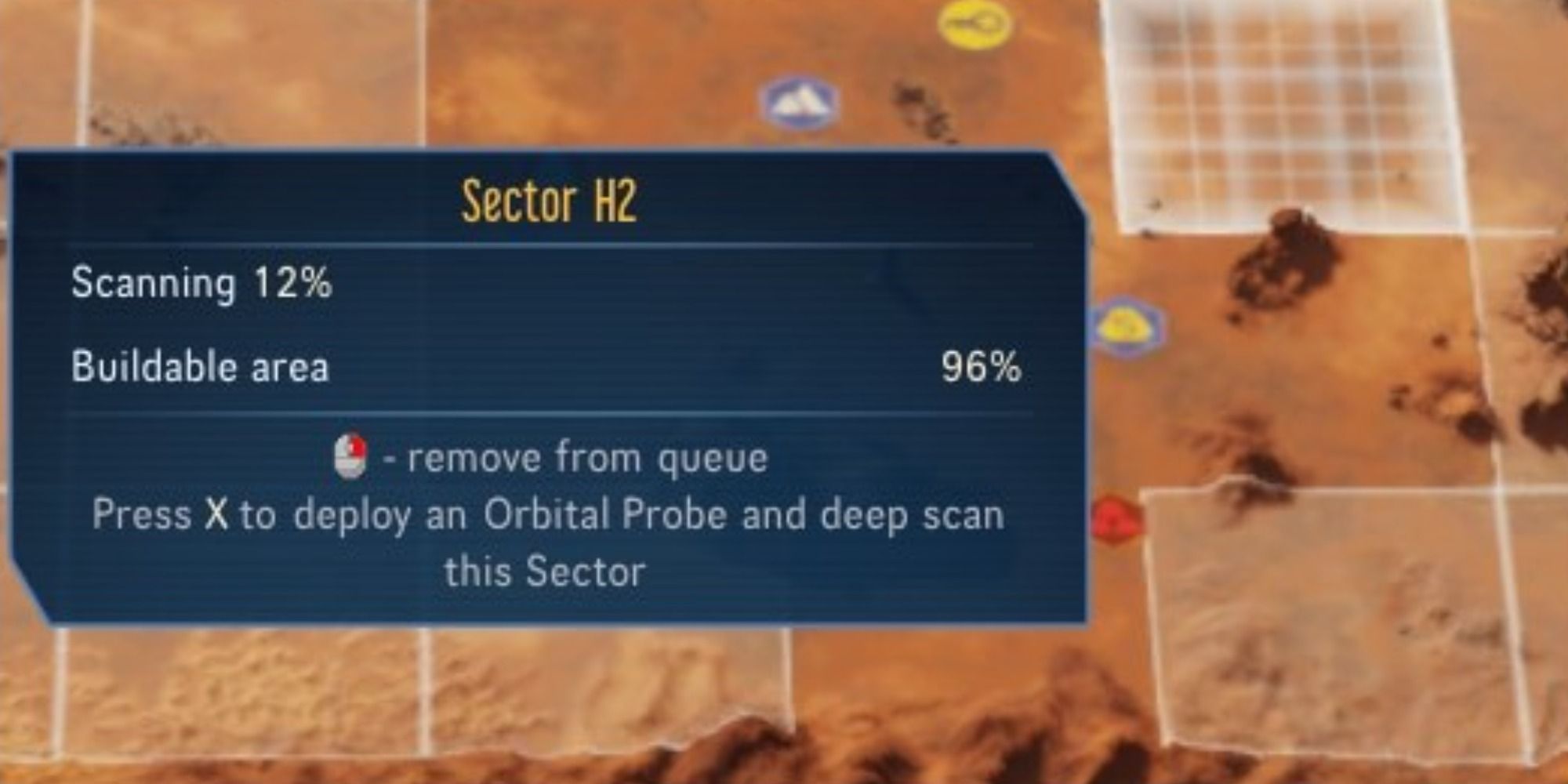 Auto Scan Map By Akarnokd is available in the Steam Workshop.
If Unlimited Scanning isn't quite what you're looking for, but the scanning system traditionally in Surviving Mars is still rather frustrating and time-consuming, the Auto Scan Map mod will be the best thing in the game. It's perfect for those who forget to scan the sectors and find themselves missing a place out or having to waste time scanning all the sectors in one go.
Essentially, the Auto Scan Map mod will automatically scan any sector you may have missed. You can still scan and queue the scans themselves but it will let you sit back and worry less about this aspect of the game. It's worth noting, however, that this will only work if you don't have any sectors queued for scanning.
5

Warp Speed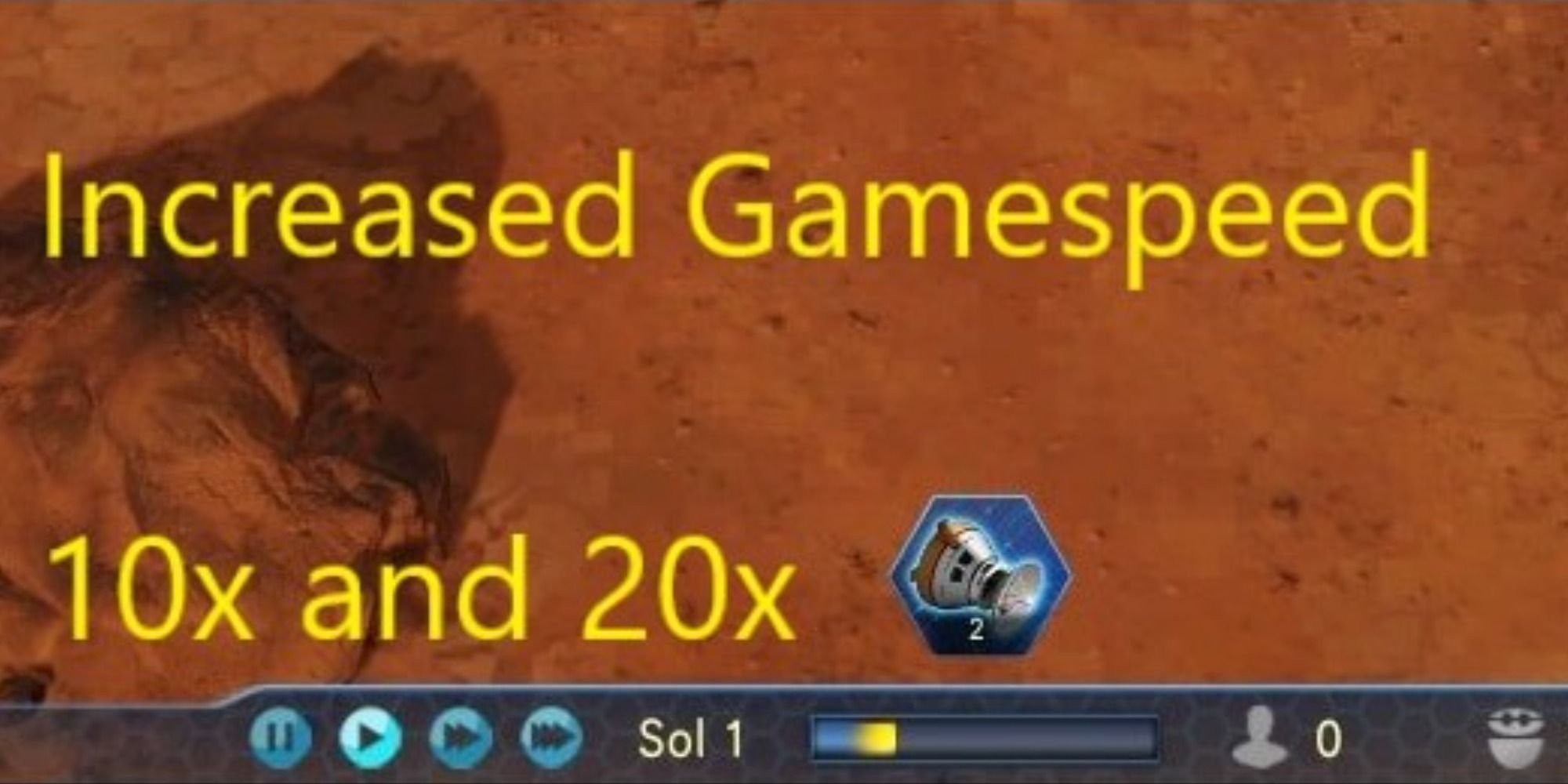 Get Warp Speed By MissedFrizzle in the Steam Workshop.
As it typically is with some simulation titles, the gameplay itself can be rather slow at times. Sometimes you're waiting for things to scan, other times it's for buildings to be built. Either way, there are certain moments in Surviving Mars where you're just sitting around while elements around you automate themselves.
This is why you need to use the Warp Speed mod. It will allow you to increase the speed of the game. Even though most of this is already present, this addition makes it even faster. Allowing you to warp 10-20 times faster.
4

Time Capsule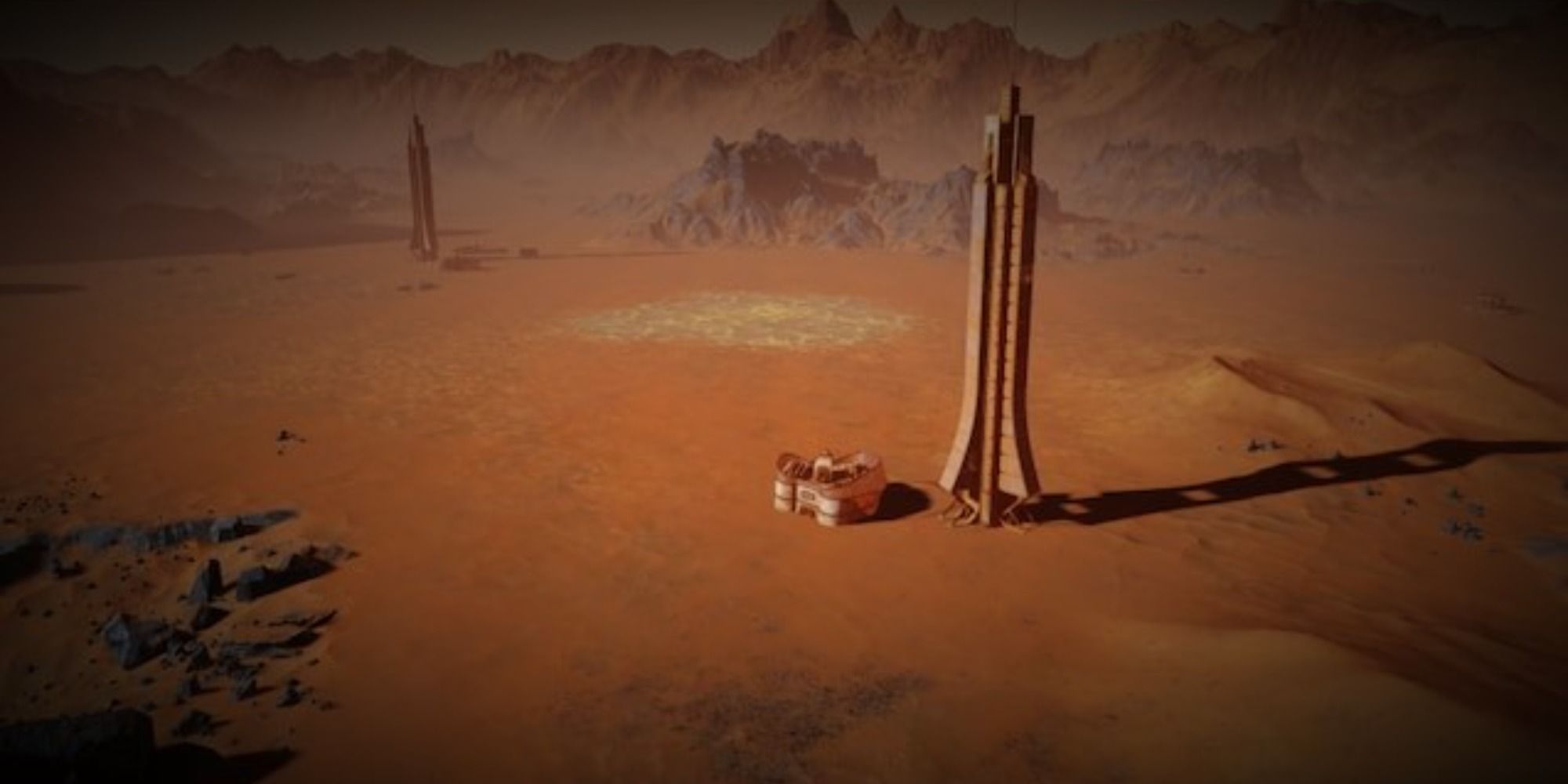 Get Time Capsule in the Steam Workshop.
Time Capsule isn't exactly a quality of life addition, nor is it one that will make your game easier, but it will make it more enjoyable as well as introducing a little challenge. This mod remembers the previous saves and is primarily for players who have played Surviving Mars for a long time.
Essentially, the game will remember previous savegames you had for certain maps and turn them into ruins to appear next time you select a site for a new mission. The only issue, which some players find frustrating but will provide a new challenge, is the fact that you can't move or break down these ruins. This imposes some restrictions but makes the map look awesome.
3

Trace's Content Restoration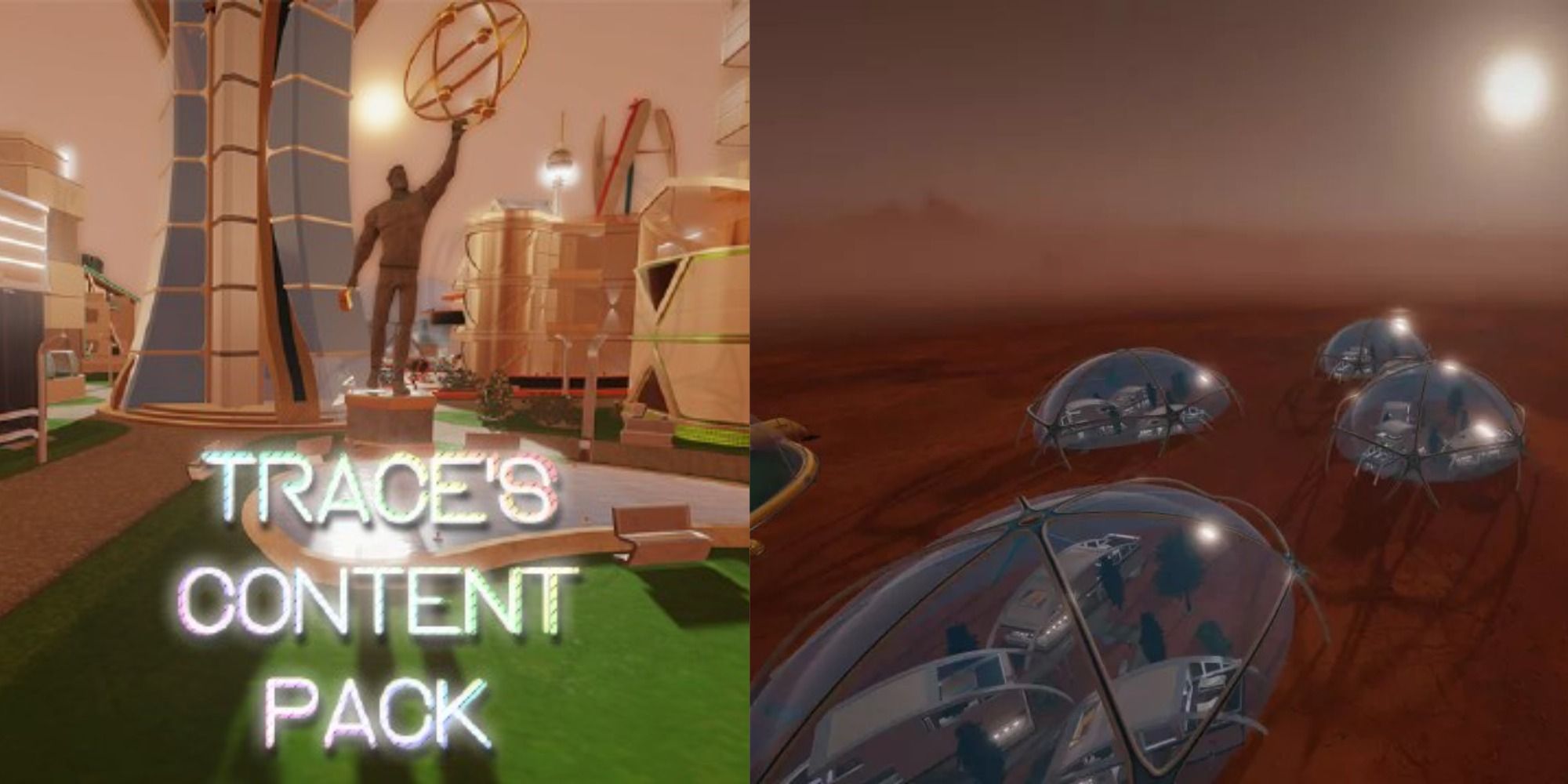 Get Trace's Content Restoration By Trace Projectile in Skymods
With so many updates, rejuvenations and additions, it makes sense that the creators of Surviving Mars will have to cut some elements from the game. The only problem is that some of those aspects are much loved among fans which is why mods get made to restore these fantastic elements.
Trace's Content Restoration does just that. It restores back a ton of previously cut content and allows you to try it again and play just how you want to. It essentially takes the models from within the game files and reactivates them, allowing you to play with as much of the game as you can.
2

Automated Tourism Mod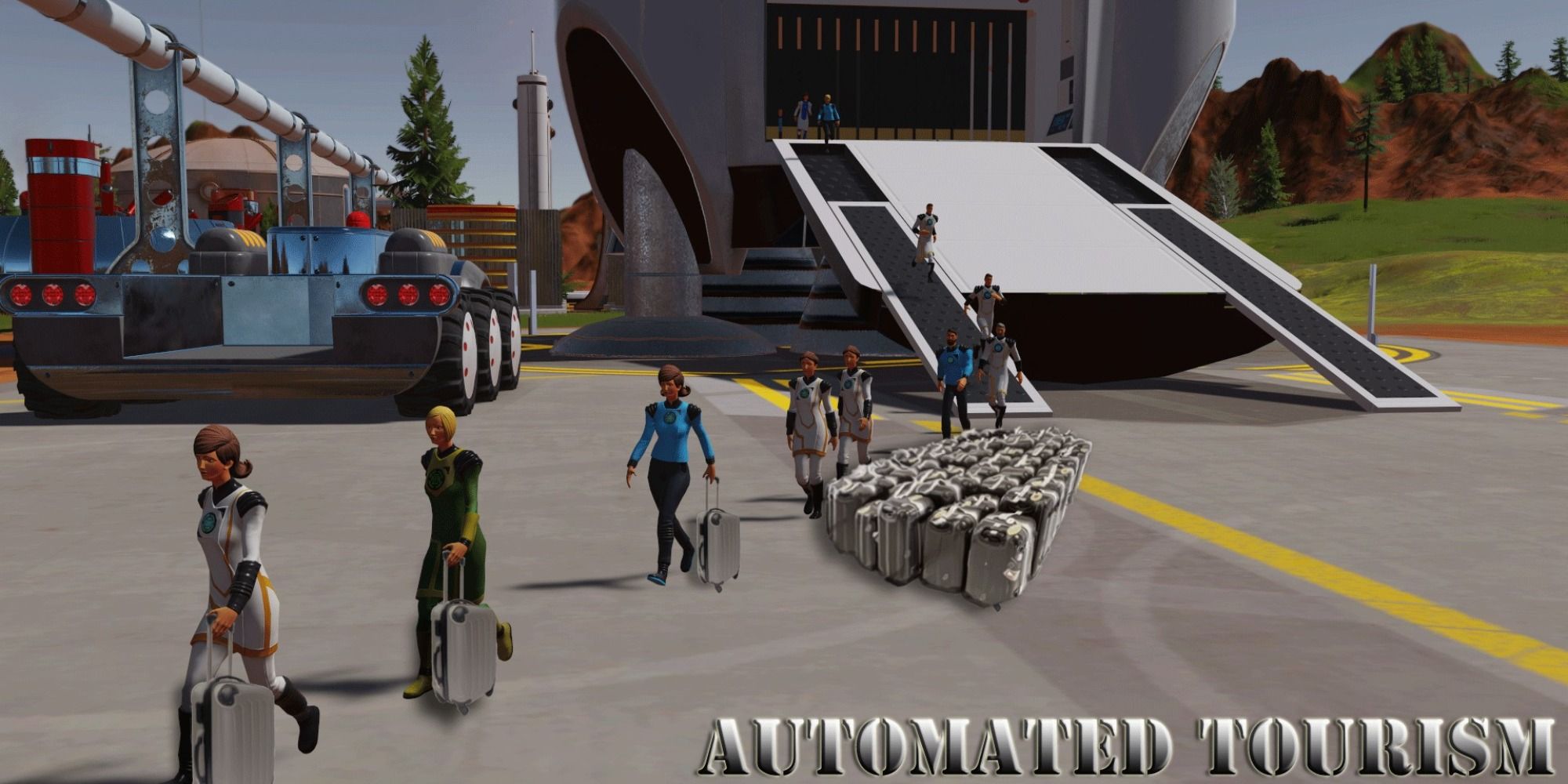 Get Automated Tourism By SkiRich in the Steam Workshop.
Any extra income is good for players of Surviving Mars. Ideally you want to make as much automated income as possible to allow you to succeed and make the colony thrive. One of the best ways to gain a good income is tourism. You just have to manage it manually which takes a lot of time, energy, and focus, taking you away from other important jobs.
So why not get a mod that automates this lengthy process? It gets you to designate some rockets to serve as the delivery trucks, transporting the tourists to and from earth. All this is automated, you just get to enjoy the income and watch the departure times.
1

Silva's Mods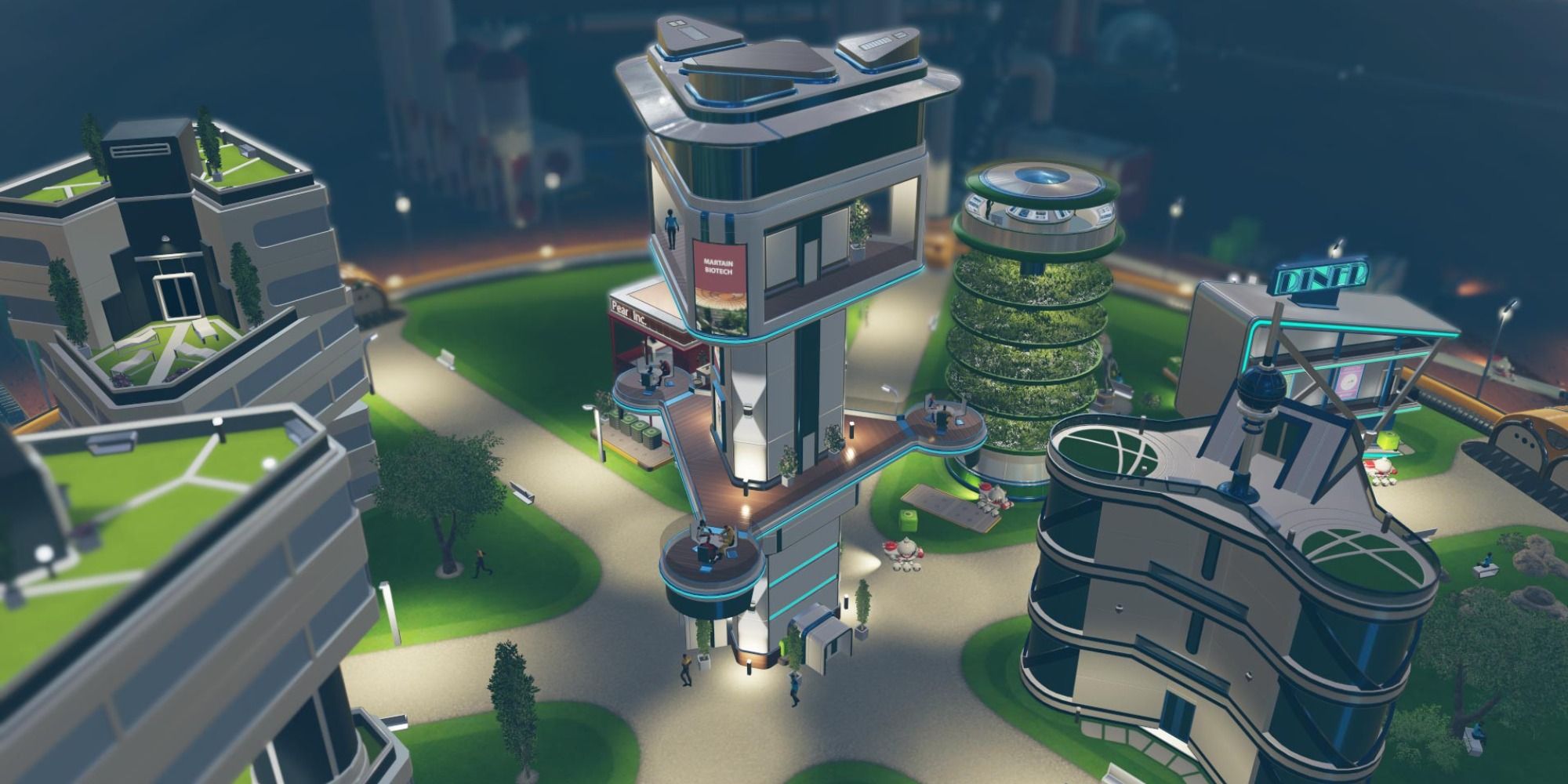 Get Silva's Mods in the game's mod settings.
While it would be impossible to just pick one of Silva's mods, you must check out what this fantastic creator has to offer. Silva's mods are often quality of life additions, focusing on adding new buildings to help you survive, or to make the planet look as cool as it can be while improving certain aspects of how the colony is run.
It's entirely possible to simply download all of his creations if desired. After all, this talented creator is responsible for some official DLCs within Surviving Mars, so you know their work will be pristine.
Source: Read Full Article