If you fancy getting your hands on a karting simulator, but only have an Apple mobile device, then Fat Cigar Productions has some good news for you.
Street Kart Racing will launch exclusively for iOS this August. If the name sounds a little familiar, that's because we first saw Street Kart at E3 in 2014. The game has since been through several beta testing phases, including a 4,000-player public beta, but it's now finally ready.
The game features a selection of 15 real-world karting tracks, including Adria Raceway (Italy), Mariembourg (Belgium), and Wackersdorf (Germany). There's real karting classes too, with full support from the major brands featured.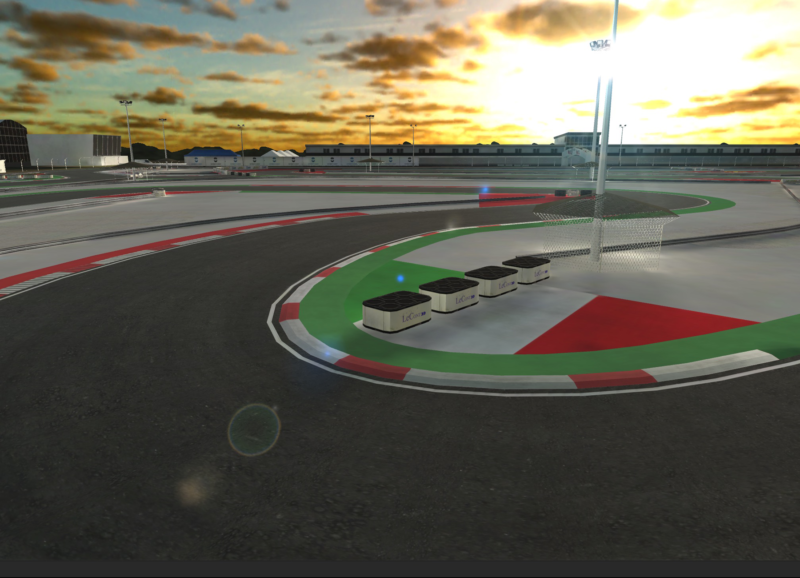 Street Kart Racing features a career mode that will see you start off in Cadet karts before progressing up through the ranks to quicker machinery. You'll be able to upgrade your karts, but only to give you set-up choices rather than buying your way to victory.
There's a novel real-time multiplayer championship too. Each week you'll participate in a championship, and at the end you may be promoted or relegated to a different division. Everyone's points reset at week's end, so you'll all start each new week afresh.
The game uses real-time weather too, so the weather at your chosen track is the same in-game as it is in real life.
Fat Cigar has developed Street Kart Racing in cooperation with real kart drivers to have authentic physics. The pro racers, like Dexter Patterson and Marijn Kremers, will help you through the game. You'll also be able to win helmets from pro drivers, and see — as "Verified" players — their times in the game.
There's also a driver development scheme in the game from the Rosberg Racing Academy. Nico Rosberg, who founded the eponymous academy, will teach you how to get faster, and reward you for completing challenges and missions.
Street Kart Racing launches onto iOS in August, and you can watch the trailer below:
https://youtube.com/watch?v=4qf7bDnbDfo%3Ffeature%3Doembed
Source: Read Full Article