Cyberpunk 2077 is having its own mess of problems right now but CD Projekt Red is still celebrating its release by synergizing with another one of its  games – Gwent. If you own Cyberpunk, then you can get yourself a brand new card back, coin, and title that are all themed around the futuristic RPG shooter.
Naturally, Gwent is on mobile and PC, so if you own Cyberpunk 2077 on a console or a different platform then it's a little bit of a fiddle to get the unlocks, but it's possible. CD Projekt Red even rolled out an intuitive, nifty little guide for exactly that.
For PlayStation and Xbox users, you have to go to the main menu of Cyberpunk 2077, open 'My Rewards', and log in using your GOG account. Then, you link that account to Gwent. Those on Steam have to log into the REDlauncher using a GOG account and then do the same.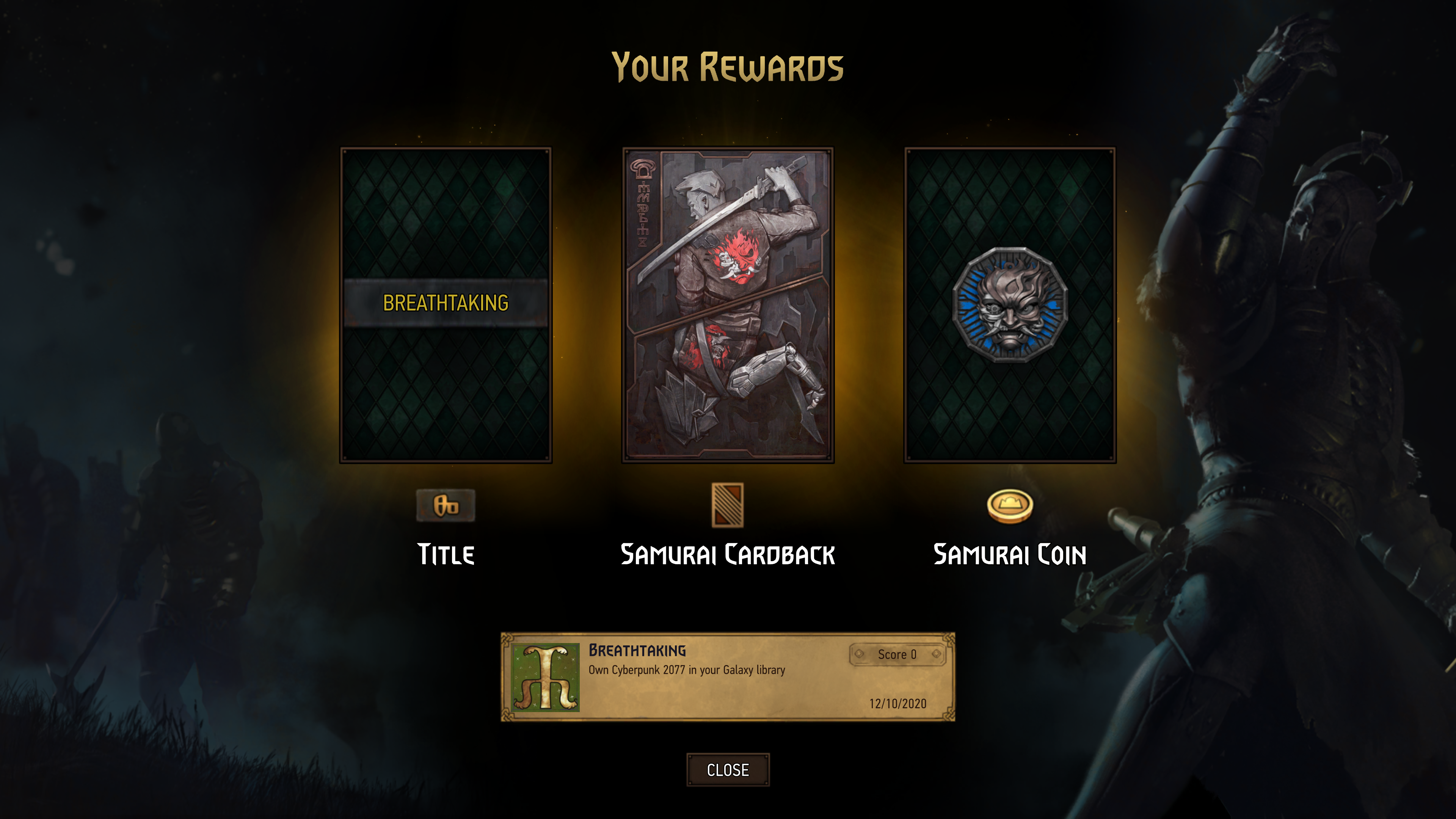 Doing so nets you the 'Breathtaking' title, a reference to Keanu Reeves' announcement that he will be in the game way back in 2019's E3, a Samurai Cardback with plenty of Cyberpunk imagery, and a Samurai Coin. All are cosmetics and have no impact on gameplay.
There were some issues initially with players unable to redeem these rewards despite taking the aforementioned steps to do so but the bugs have, according to CD Projekt Red, been ironed out, and things should work as intended now.
There's plenty of cosmetics in Gwent up for grabs if the Cyberpunk 2077 collection doesn't tickle your fancy, whether they are earned by playing the game and perusing the rewards book or throwing real, hard-earned cash at the screen – your call. Hopefully, the game continues to get support, even if the console version has been axed by CD Projekt Red.
Source: Read Full Article