Anyone remember the Sega Dreamcast? Back in the era of Soulcalibur, Sonic Adventure, and Crazy Taxi, the Dreamcast was one of the most popular consoles. Even though it was released back in 1998, we've still managed to find news regarding this iconic system. It's the greatest experience when old gems are found like this out of the blue.
A fan operating under the username "streak" shared on a Dreamcast talk forum that they found a bunch of files on a broken Dreamcast hard drive. Some of the file names included "Bugsquad," "Quake 2," and "Simpsons." All the files were dated back to before the Dreamcast was discontinued.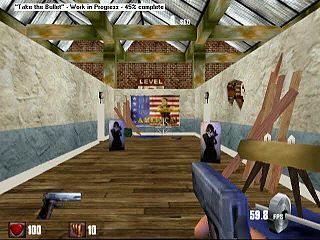 Within the files was the beta for Take the Bullet, a first-person shooter game developed by Red Lemon Studios. The game was canceled and never released, so this was already a brilliant find. But furthermore, a game that absolutely no one knew existed, The Simpsons: Bug Squad! was found, and it's actually totally playable.
It was speculated at first that this wasn't an official Sega game being developed, and that this was just the equivalent of an independent developer screwing around in their basement. However, once the file became playable, the title screen for The Simpsons: Bug Squad! reveals that it was being developed by the same company that was developing Take the Bullet—Red Lemon Studios.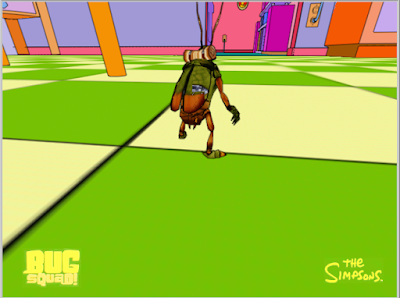 The game doesn't seem to be like other Simpson games that have been released. It looks like you're playing in the Simpsons universe… but as a bug? Without having the playable version, it's hard to decipher exactly what the goal of this game is. Perhaps the strange premise was a major factor in Red Lemon Studios scrapping the game, but it would be great to know what inspired this in the first place.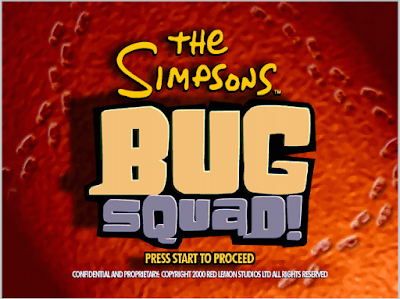 This isn't the first time unreleased games have been discovered. Millennium Racer and Deer Avenger 3 were two more unreleased games by Sega that fans happened to discover and share on the internet. But our hope is that The Simpsons: The Bug Squad! can be burned to a disc as a playable version that more of us will get to experience in the future.
Source: Read Full Article