Content Warning: This article contains references to and brief descriptions of sexual assault.
Jay 'Sinatraa' Won yesterday announced his intention to return to Valorant esports, a year after he, in his own words "was forced to step back from competitive play". In his tweet, he fails to mention the reason why he was banned from professional Valorant: because he failed to cooperate with a police investigation after he was credibly accused of sexual assault.
He allegedly sexually assaulted his ex-girlfriend Cleo 'cle0h' Hernandez on multiple occasions, with Hernandez providing audio clips of one such assault. She also shared text messages and a personal account of events.
Hernandez' Twitter account is no longer active, but her full statement was transcribed by Dot Esports at the time: "When I started dating Jay I got an IUD because he refused to use a condom. The first time we ever slept together I told him I wasn't on birth control and he could not finish in me. He did it anyways [sic], without my consent."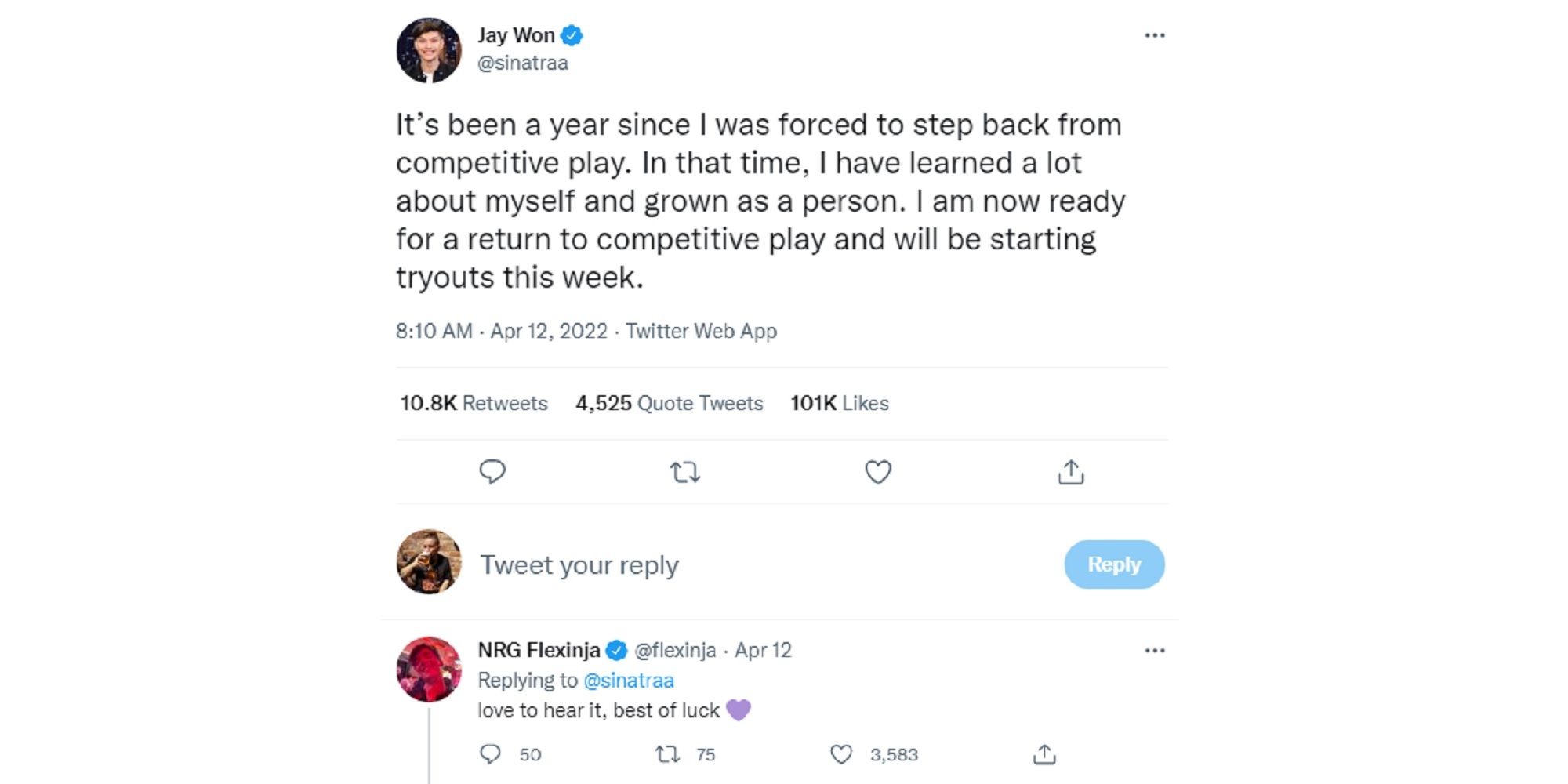 As you can read in her statement, Hernandez also accused Won of guilt tripping her when she declined sex, and sometimes "he'd just push himself on [her] anyways."
Won denied all accusations in a Twitlonger post: "It is clear from Cleo's recent post that she recalls our relationship differently than I do. What we do agree on is that it was unhealthy for the both of us. I apologize to Cleo and regret how things ended, but I never assaulted her in any way. I am fully cooperating with the investigations and providing the full audio and video clips Cleo referenced in her post."
However, he was later suspended by Riot for failing to cooperate with the investigation, and Riot says he repeatedly misrepresented the truth and lied.
"In at least two occasions Sinatraa misrepresented certain facts, made false statements, and did not cooperate with the investigation in a way expected of a professional VALORANT esports player," the statement reads. "Of note, Sinatraa's public commitment on social media to provide the full audio and video clip referenced in the original post was never fulfilled.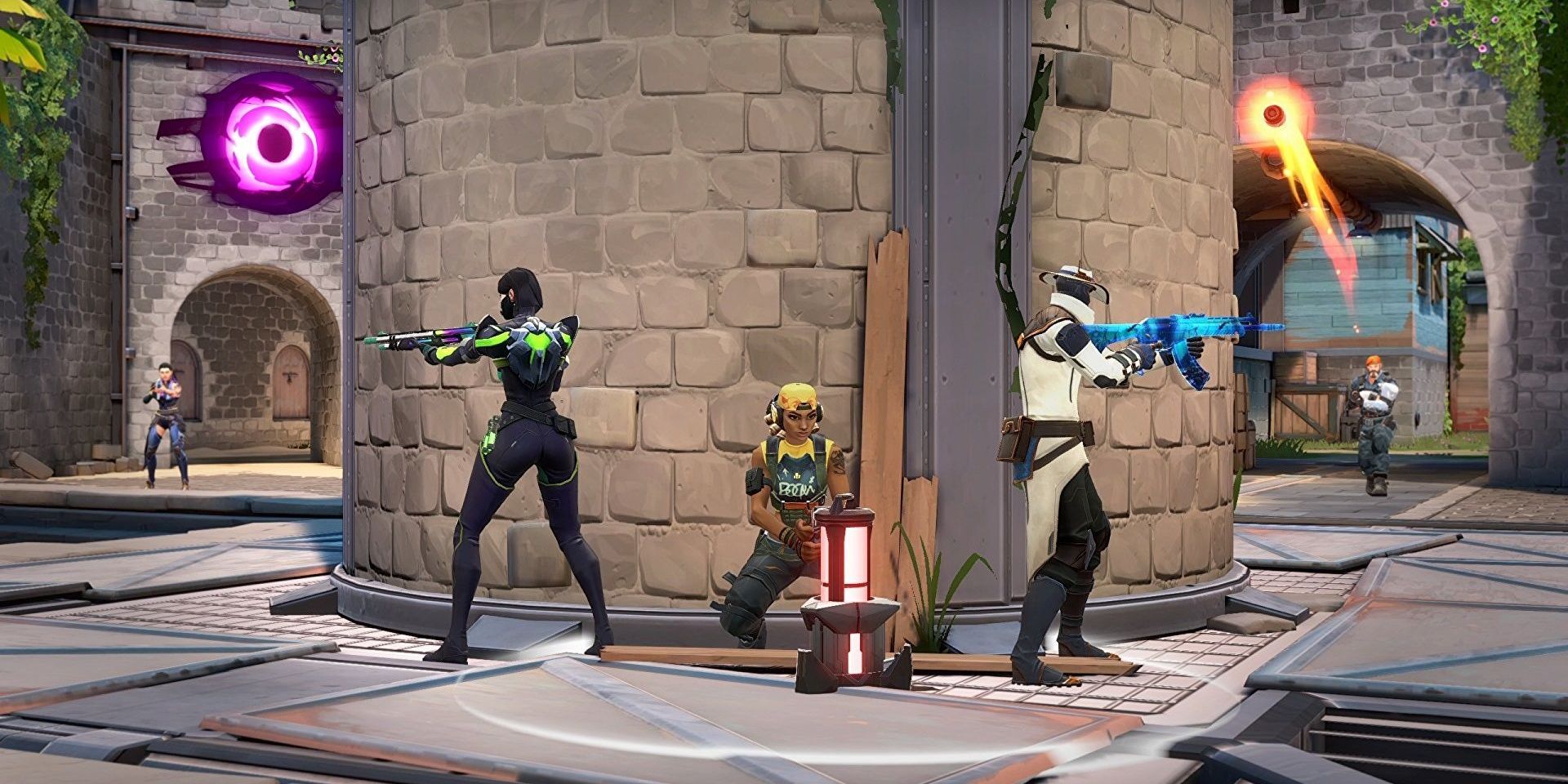 However, his six month suspension ended in September 2021, and he has since been streaming for the esports team he formerly played competitively for, Sentinels. However, his recent statement on Twitter shows he wants to return to competitive play, and in a follow-up tweet he specified that he wants to "return to Sentinels". It can therefore be assumed that Won has completed the "professional conduct training" that Riot mandated he undertake "prior to being able to return to play."
Won's attempt at returning to the highest level of Valorant has been met with applause from many fans and fellow professional players, with FOKUS player Jakob 'JUGi' Hansen replying, "Welcome back k1ng".
Like many sexual assault cases, Hernandez did not finalise a criminal case and Won was never prosecuted. However, the National Sexual Violence Resource Center finds that "the prevalence of false reporting is between 2% and 10%." It's worth taking into account the toll, both mentally and financially, that a long investigation can take on sexual abuse victims.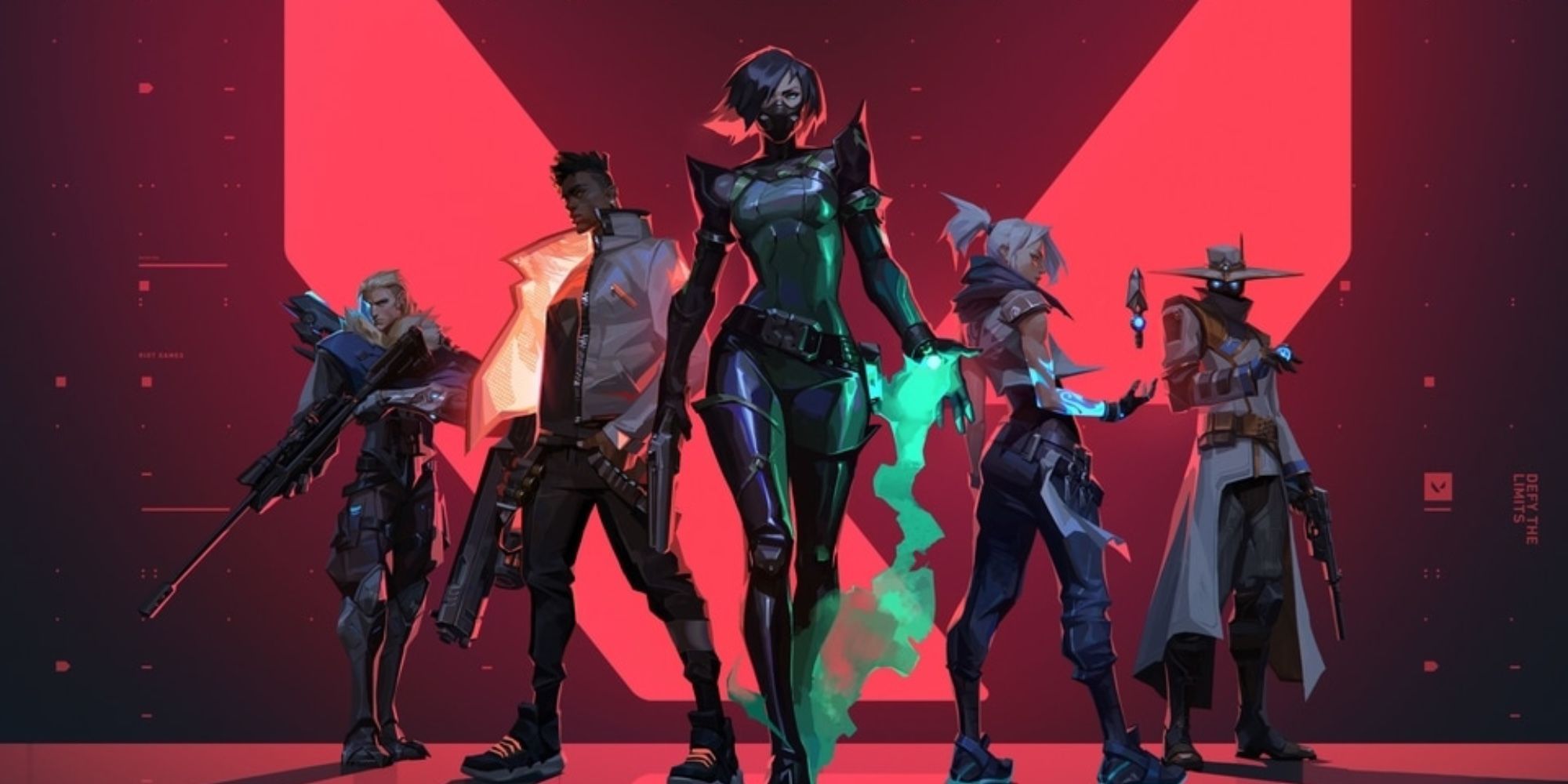 Unsurprisingly, it has been left to the women in esports to call out Won's return, which would attempt to rehabilitate his image and make people forget about the serious allegations leveled against him. Esports caster and personality Indiana 'Froskurinn' Black has long spoken out about the treatment of women in esports, and let her thoughts on the matter be known on Twitter.
"A Valo[rant] pro was accused of sexual assault with audio clips, texts, and personal account. Like most sexual assaults, there was no finalized criminal case. This is apparently completely fine for orgs to now sign him. Is it fine? The orgs are surely gauging PR perception," she writes.
So far, the majority of public perception seems to be positive. For most male Valorant esports fans, Won's abilities in the game are more important than the allegations of sexual assault. Others – wilfully or not – fail to understand the reasons why a sexual assault case may not be followed through, or why they might not end in conviction, regardless of evidence. These are problems of fandom and misogyny wrapped in one, but Riot Games (which has its own problems with sexual harassment) and Sentinels could have a bigger problem on their hands if they set the precedent that such accusations are brushed under the rug.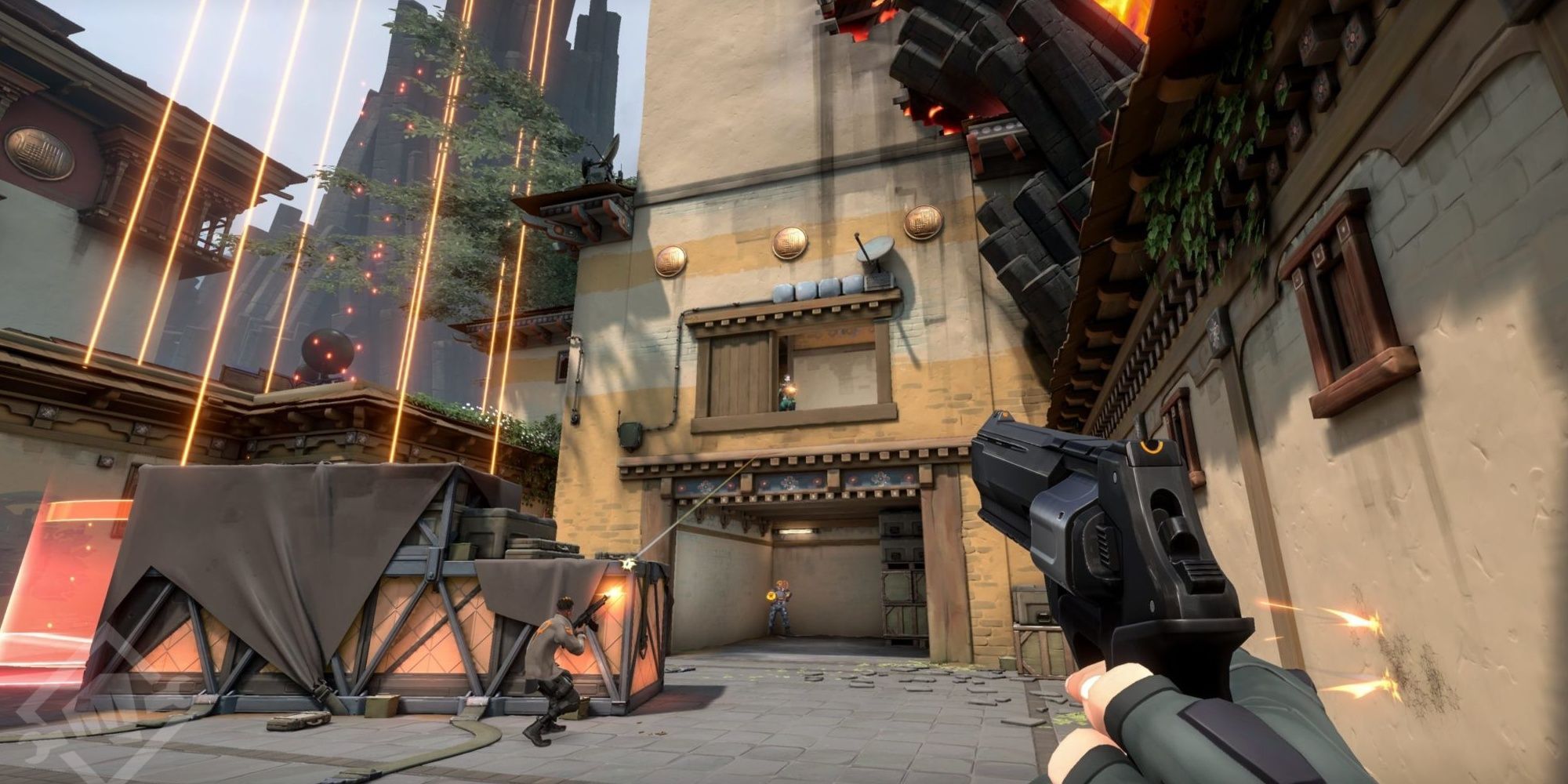 Riot concluded its investigation because the police was involved, but after the police investigation broke down, why did Riot not reopen its own? And whether you believe Hernandez or not, Won's pattern of misrepresenting the truth and outright lying to investigators does not paint him in the best light. How can someone who lied about such serious matters be welcomed back into Valorant esports with open arms?
Riot Games, Sentinels, and Won need to take long, hard, looks at themselves before thinking about how they want to proceed. Because if the player returns after little to no repercussions, Valorant could worsen its reputation as a haven for the worst kind of men, a place where alleged sexual assault goes uninvestigated and unpunished, and host streams where comment sections are filled with rampant misogyny. If Valorant really wants to move esports forwards and make female competitors, casters, and viewers feel welcome, then it needs to make sure abusers – whether they be accused competitors or dismissive commenters – are unwelcome.
Source: Read Full Article