Quick Links
How Much Is Lorenzo Insigne?
Is The Insigne SBC Worth It?
Lorenzo Insigne has always been one of the more meta cards in the FIFA series, and it's no different in FIFA 23. This fantastic value Rulebreakers SBC brings in a very affordable card and a player that has great stats across the board. One problem: Insigne is no longer in the Serie A, but instead plays in the MLS.
Despite the off-league, this is still a pretty great SBC and significantly cheaper than Messi over there. Here's a breakdown of the card and whether we think it's worth it.
How Much Is Lorenzo Insigne?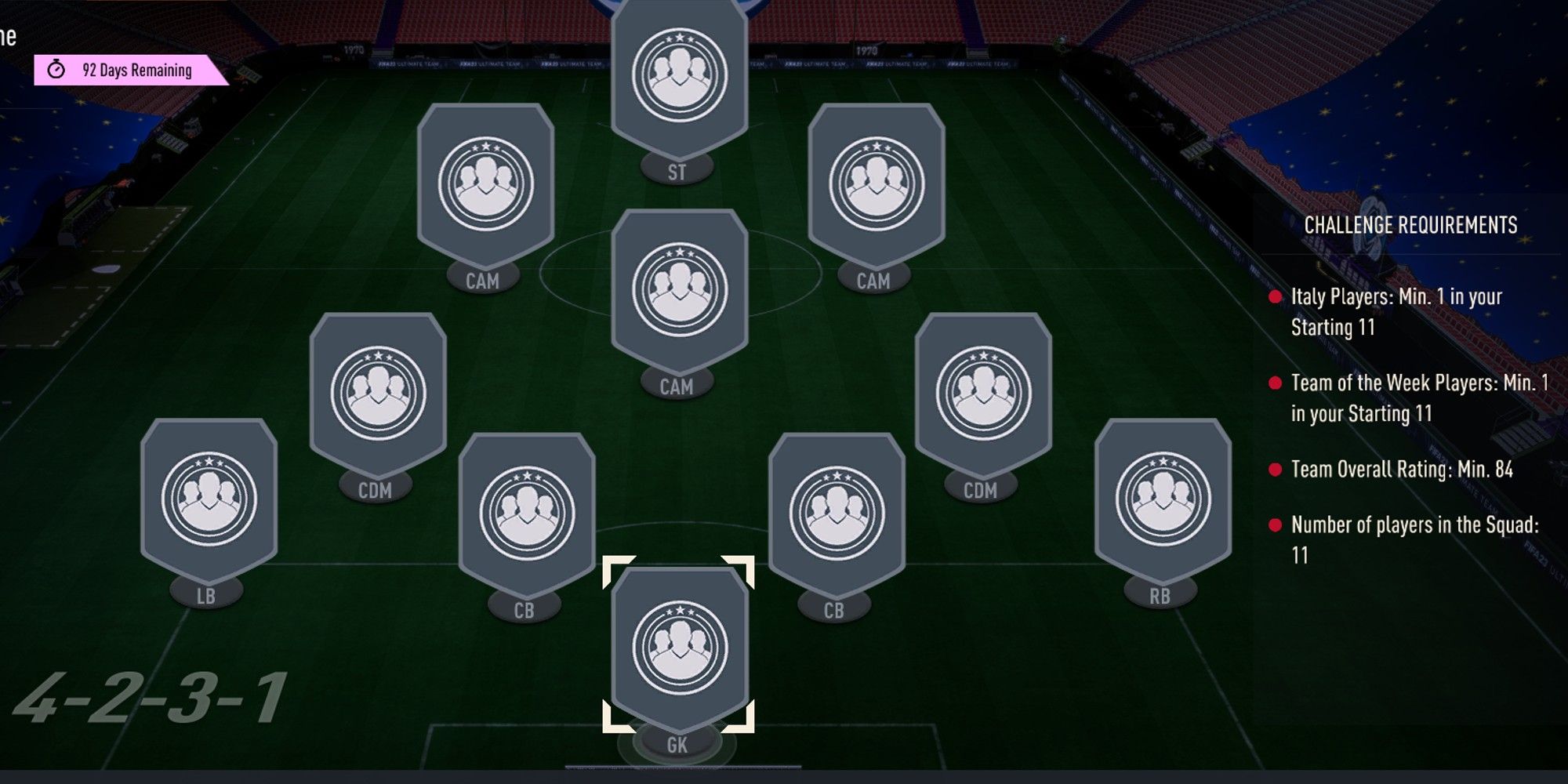 This card is coming in at around 35k! That's extremely cheap. In fact, the card only needs one squad to complete:
An 84-rated squad with one Italy player and one TOTW player
You can probably complete this fairly easily just with fodder sitting around in your club.
Would Insigne cost that much if this was his base card? Probably not, mostly because he's in the MLS. However, there are plenty of positives about this card.
Is The Insigne SBC Worth It?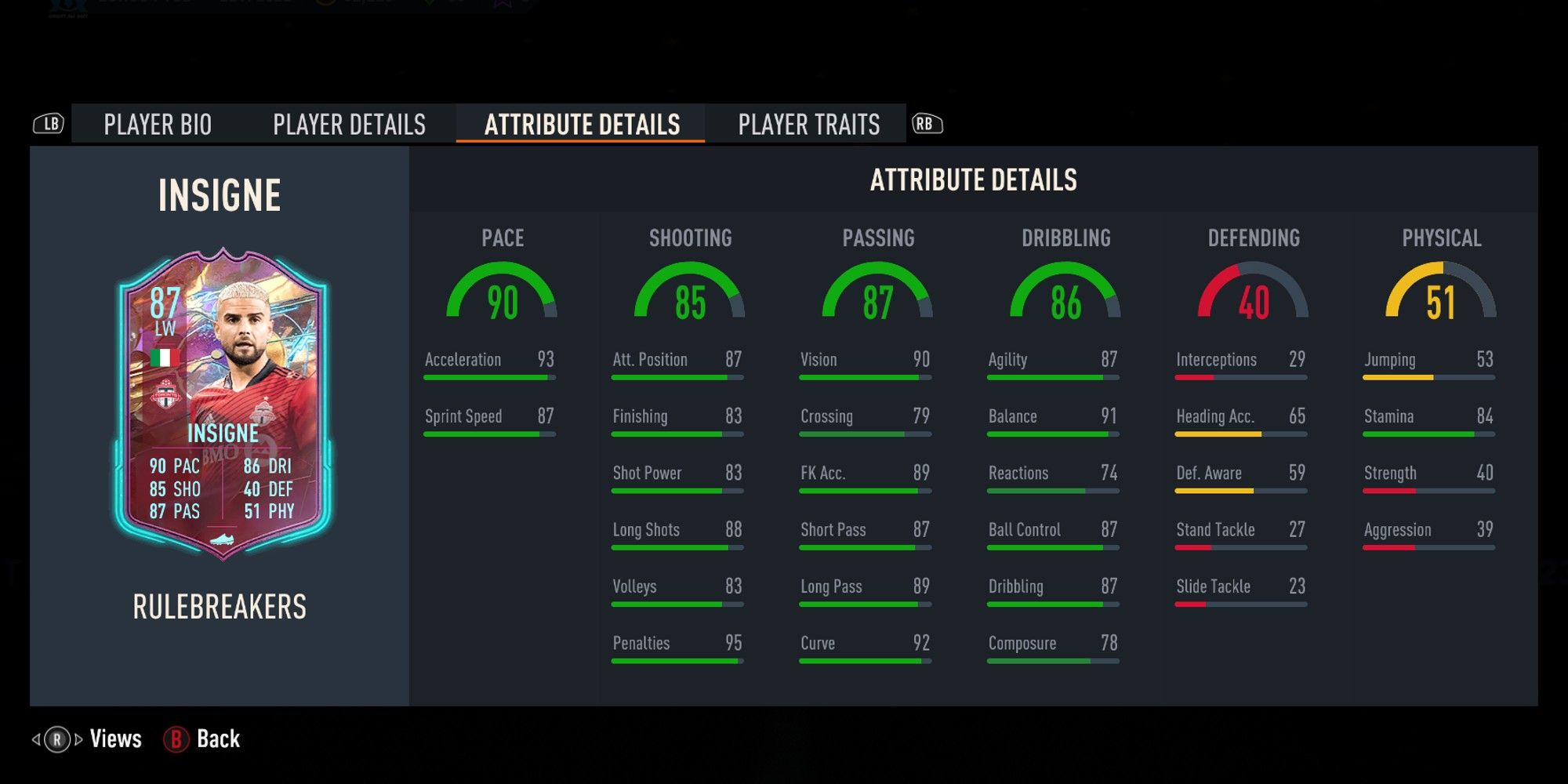 Insigne is a FIFA classic. And there's a reason for it. Here's a look at some of the card's key stats.
4-star Weak Foot, 4-star Skills
Can play at LW, LM, or CF
90 Pace, 85 Shooting, 87 Passing, 86 Dribbling
These are the big positives of the card, but at the same time, there are downsides. Always downsides.
Insigne is basically the opposite of Lengthy – no, this isn't a size joke, it's just that Lengthy is definitely a big part of the meta this year.
Insigne is no longer in the Serie A, he plays in the MLS for Toronto FC. However, he's still Italian, which means there are plenty of decent links available.
Overall, this Insigne card is extremely cheap, and you get a lot for your money.
Some links for Insigne include big Donnarumma in goal, Barrella's recent TOTW card, and of course, any of the incredible Italian icons on offer. If you are so lucky. We also expect the MLS to get some great cards ahead (they usually do), especially with TOTS and other promos. Might be worth completing Insigne in the off-shoot you ever want to experiment with that league in the future.
Player Review
We completed this Insigne SBC pretty much immediately – we've always had an affinity with this card – and gave it a whirl in a Rivals match with a pretty rudimentary Serie A team we threw together. Insigne is as sharp as ever. With wingers and Trivela Shots from the wings being so powerful this year, we can definitely see Insigne as a really frustrating player to come up against in this weekend's league.
Excellent dribbling, even with the dodgy left stick this year
Really great shooting from edge of the box
Weak, does get knocked off the ball against big defenders
Rapid, plenty of pace to break down the wings
Source: Read Full Article