After nearly 20 years of giving fans a place to enjoy video games Sega's Building No. 2 is closing its doors.
The Sega Arcade in Tokyo's Akihabara district has officially closed as of August 30th, 2020. The building, formerly known as Akihabara GiGo, is part of the Sega complex in the anime epicenter, Akihabara. It opened in October of 2003 and has since become a landmark and a fixture for video game and anime fans around the world. The Sega Arcade has a very signature look to it, a heavily branded storefront with the Sega name and logo and anime characters splashed all over the reflective surface. Fans have been traveling to this location for seventeen years, but a closure notice on the arcade's door, put up earlier this month, has dashed the hopes of all who never got their chance to play a round. Fans aren't the only ones who are affected by the closure; the staff also had to say a hard goodbye to both the store and the fans.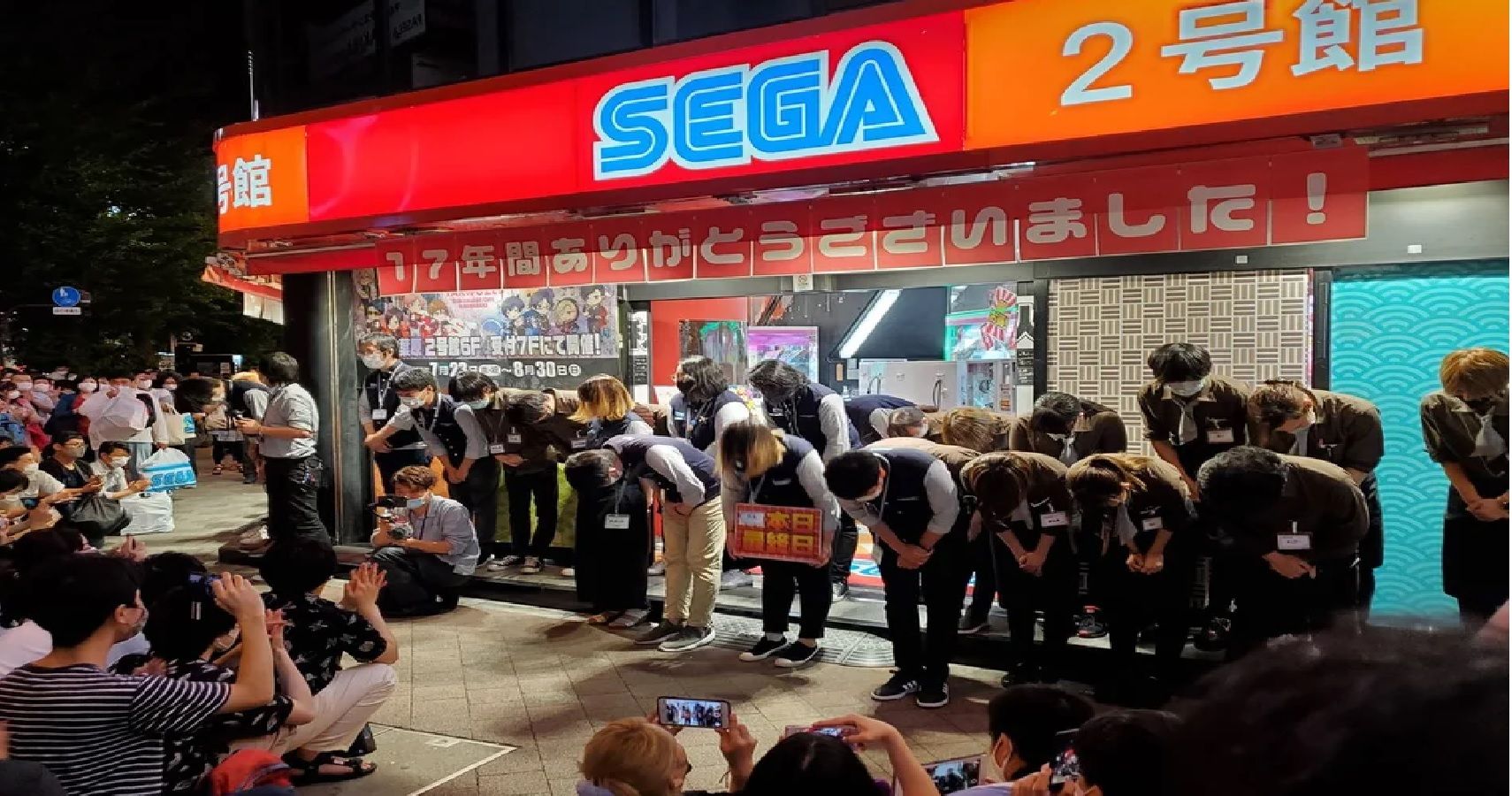 It's no secret that COVID-19 has had a huge impact on tourism and economies across the world, and Akihabara has been no exception. While Sega has not confirmed whether or not COVID-19 is the main factor in shutting down the arcade, it would be hard to imagine it didn't factor in in some way.  This arcade meant a lot to the fans but also to the staff who kept it up and running for all these years. Yesterday, the staff came out to the crowd of fans, who showed up to say goodbye, and gave a bow to show their gratitude for their clientele's loyalty. Fans have been hurt by this announcement but the arcade isn't the only Sega shop front to be found in this district and none of the other locations have threatened a closing, so while this is a huge loss not all is lost.
This show from the staff of the arcade is such a beautiful example of what the gaming and nerd community can be like. The arcade will be missed by all who stepped inside; it leaves behind a great legacy of good times and nerd culture that will surely be missed. But, when the world is ready to start rebuilding, who knows what could end up filling that spot.
Source: Read Full Article