If you wanted to know how to add the Gilded Phoenix Set to your inventory in Sea of Thieves, it's easier than you think. It focuses on the colors of white, blue, and gold which combine to give your pirate a regal appearance. The set includes your equipment, ship, vanity, and clothing cosmetics so you can sail with the entire package.
However, if you do want the rewards they are found in time-sensitive Twitch Drops, but if you miss this round more are sure to be released in the upcoming seasons. There are so many items in the Gilded Phoenix Collection in Sea of Thieves and you should know how to collect them all.
How Do You Get The Items?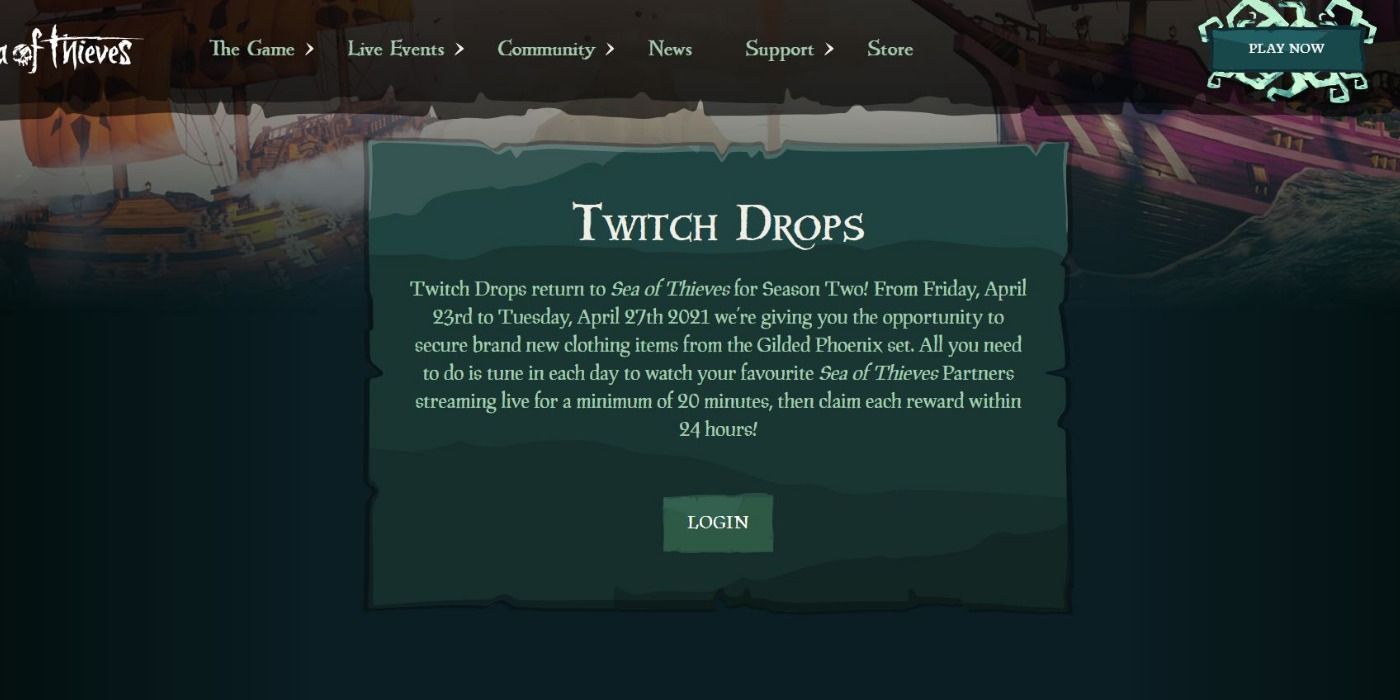 The items can only be earned through Twitch Drops, which means you have to watch one of the streamers who is partnered with Sea of Thieves for 20 minutes. They can only be unlocked on certain days, so make sure to keep an eye on the schedule for the items you desire.
You can check the Sea of Thieves Partner Directory to see which streamers are part of this program. Some of the items in this set have already been awarded, while others are set to be released until the morning of April 28.
The Twitch Drops seem to be a recurring theme since Season 1, so if you missed this round then you can always keep an eye out for the next release of items. Just make sure to link your Sea of Thieves and Twitch accounts, then claim your reward when you tune in to your favorite streamer.
Equipment Items
Gilded Phoenix Banjo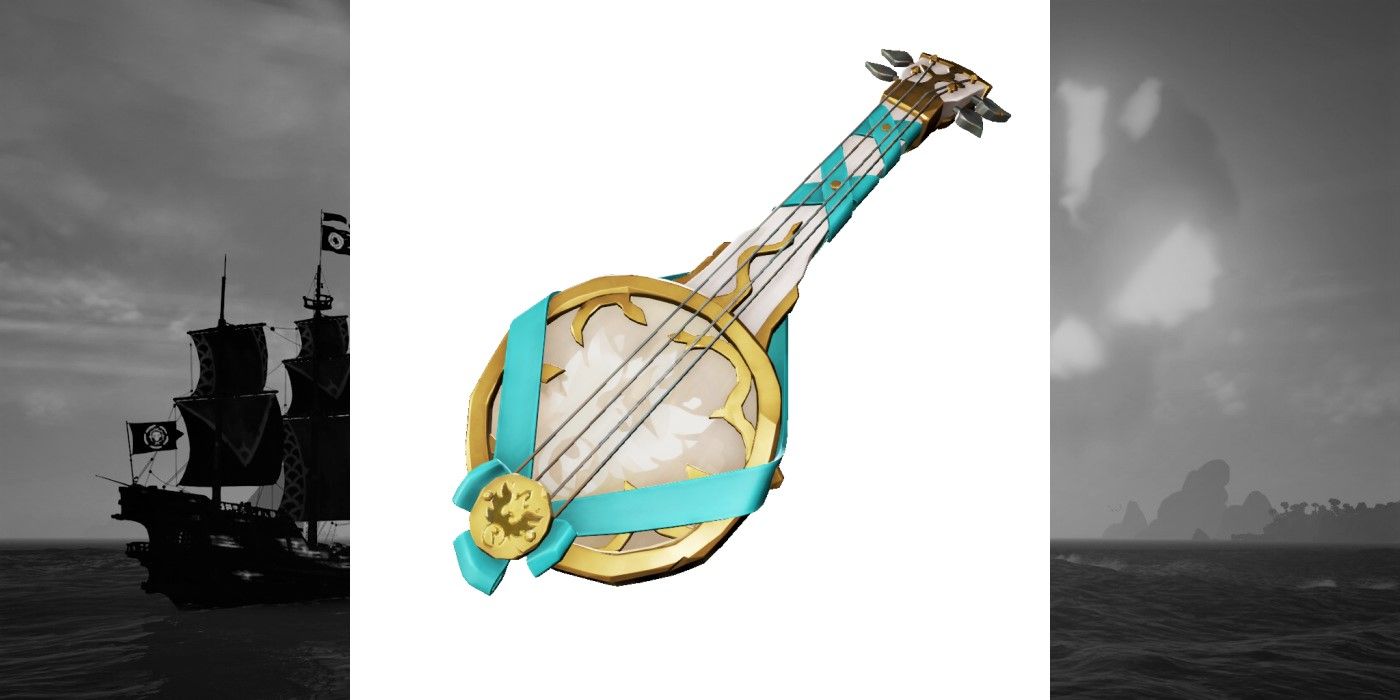 Twitch Drop Date: February 5th, 2021
You won't want to stop strumming your banjo when it looks as good as this. The geometric patterns used in the design of this item are what makes it stand out from the rest.
Gilded Phoenix Bucket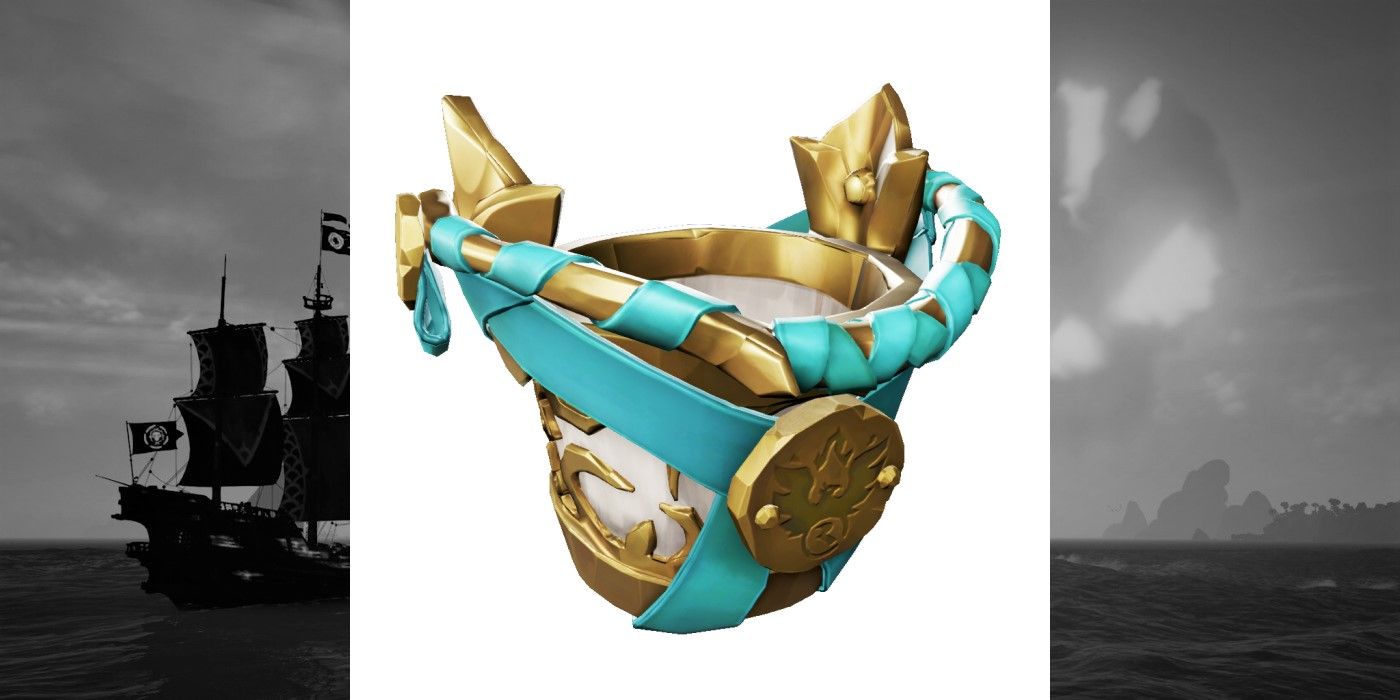 Twitch Drop Date: March 19th, 2021
The Gilded Phoenix Bucket is so beautiful you won't want to tarnish it by using it to scoop water out of your sinking ship. You will want to use these pro tips to make sure this event never happens so your bucket can keep its shiny appearance.
Gilded Phoenix Compass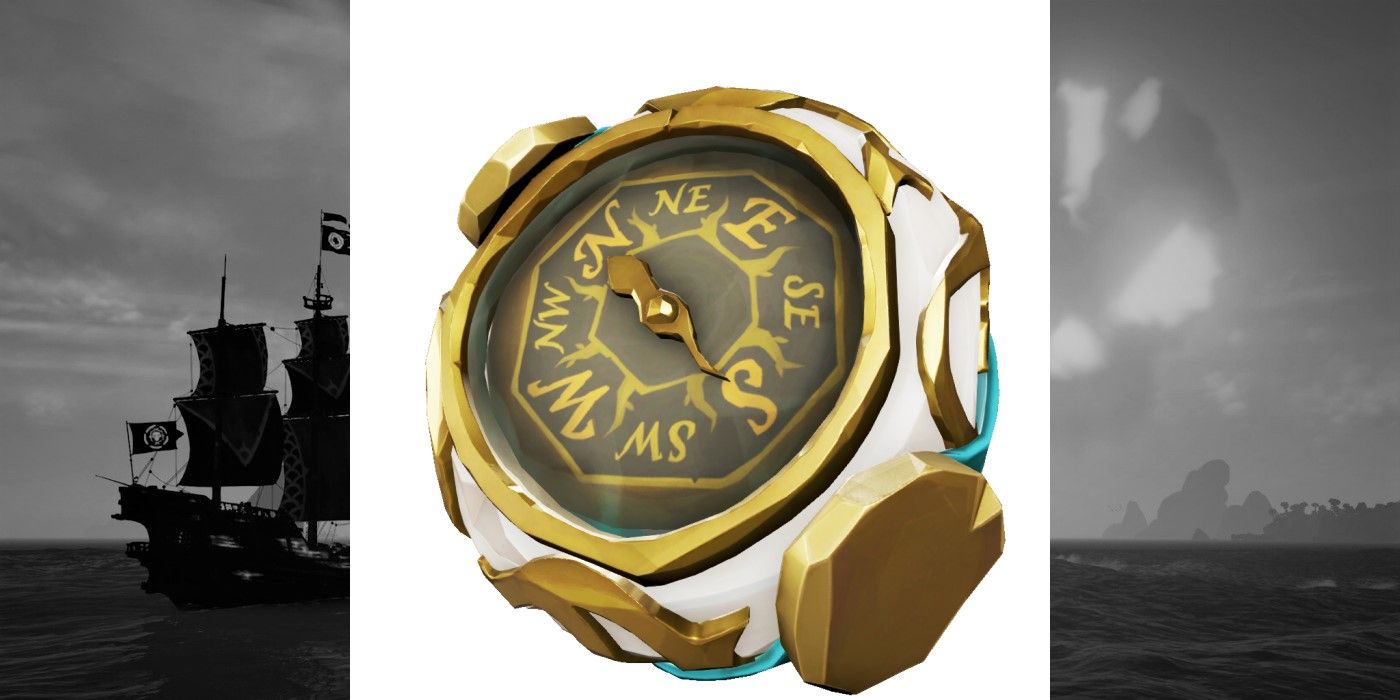 Twitch Drop Date: March 22nd, 2021
This is a beautiful piece from the Gilded Phoenix Set and the perfect addition to any pirates inventory. You will always have it out to tell you which direction you are headed, even when you don't need to use it.
Gilded Phoenix Concertina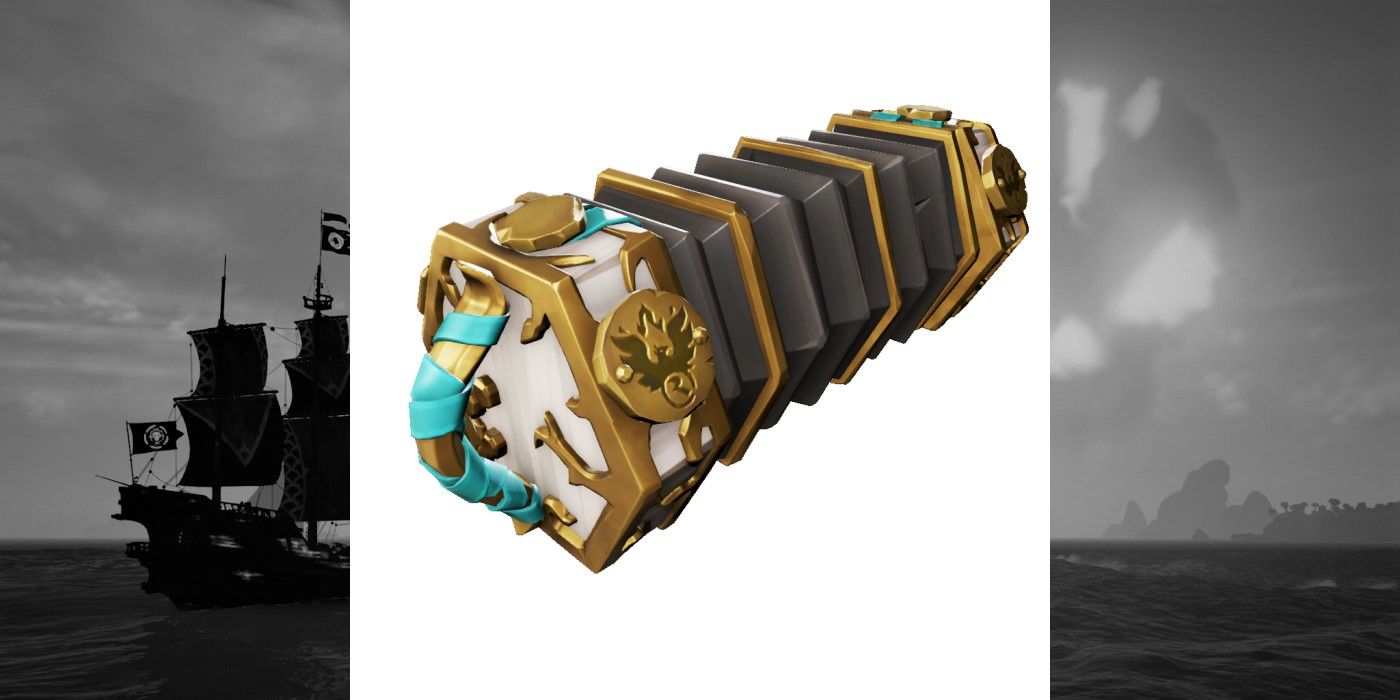 Twitch Drop Date: February 8th, 2021
This Gilded Phoenix is a work of art, even more so than the musical tunes that come out of it when it is played. The blue wrapped handle makes the design as it isn't too overbearing in comparison to the gold.
Gilded Phoenix Drum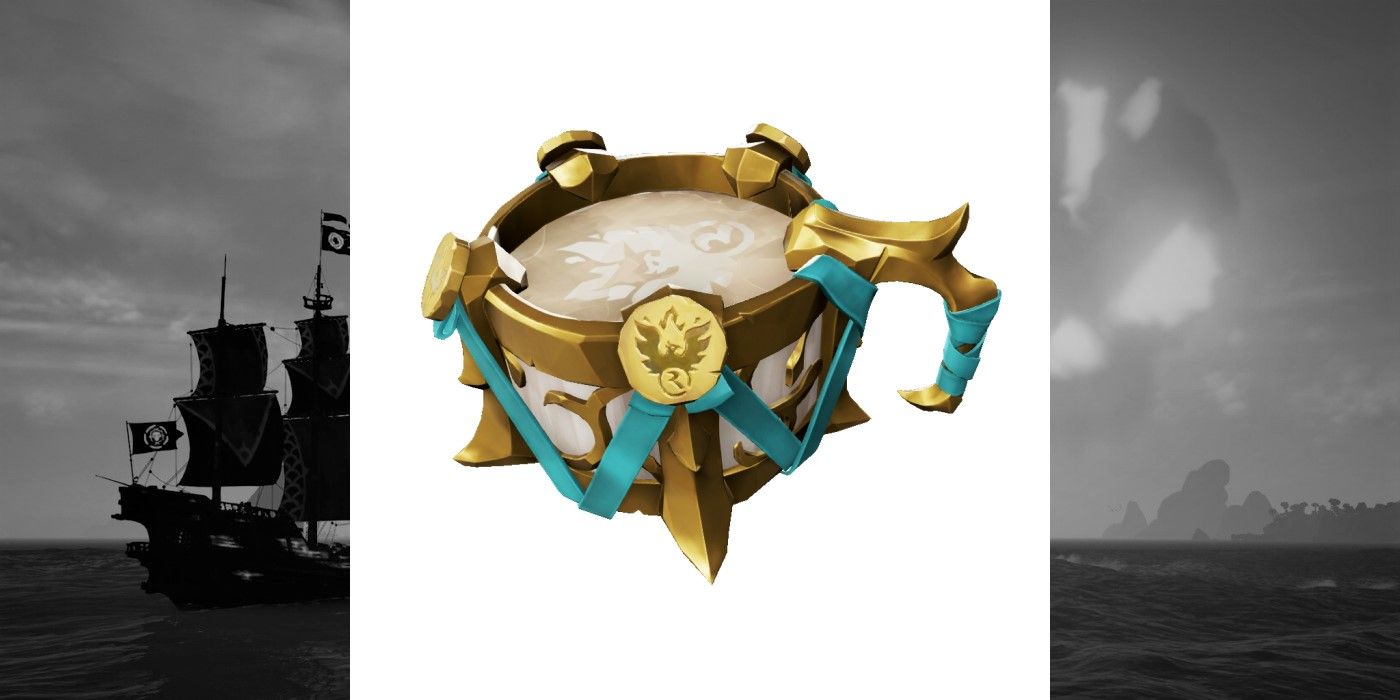 Twitch Drop Date: February 6th, 2021
You will always be dropping a beat with the Gilded Phoenix Drum due to its beautiful sound and design. The Sea Shanties it produces might be the same as every other drum in the game, but it will be more respected because of its looks.
Even if you are drunk on Grog and begin to play out of tune, it will still sound like music to your ears when you are using this Drum.
Gilded Phoenix Fishing Rod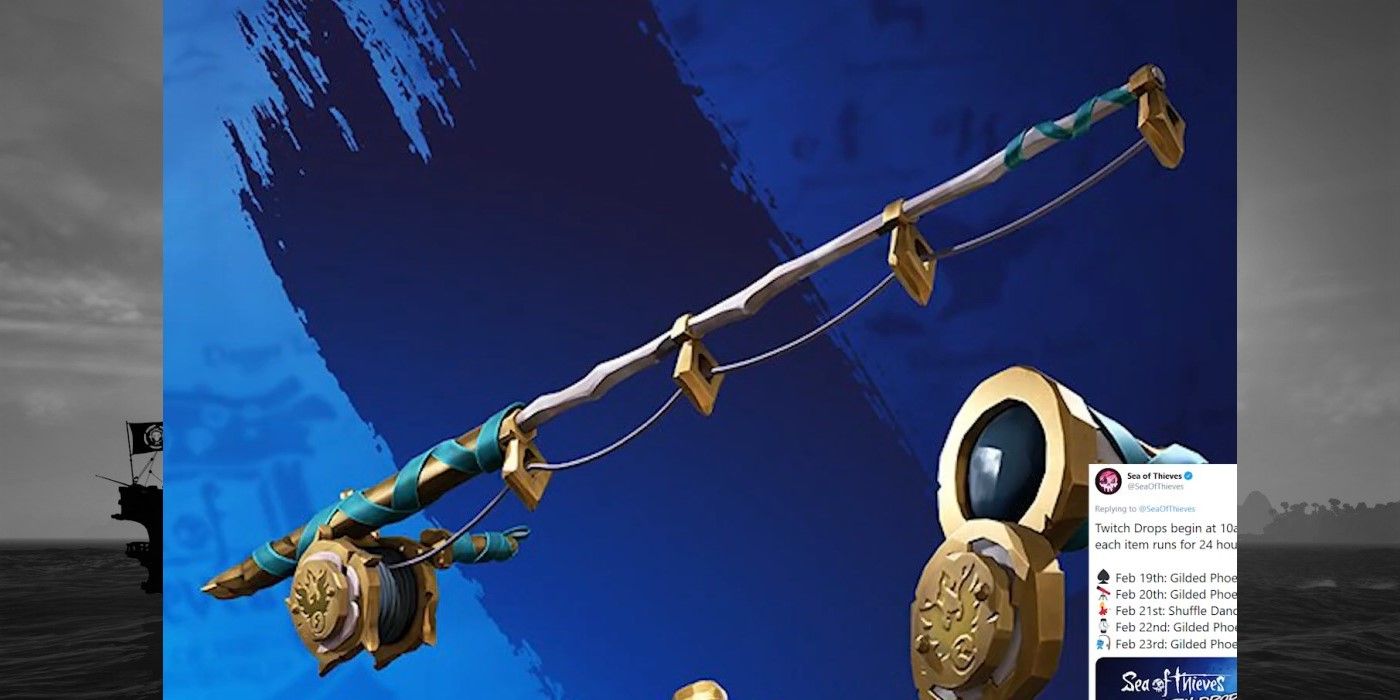 Twitch Drop Date: February 23rd, 2021
Fishing is one pastime players love to partake in when playing Sea of Thieves, and now they will appreciate it even more with the Gilded Phoenix Fishing Rod. Its beauty will draw in more lucrative fish for you to sell to The Hunter's Call.
Gilded Phoenix Hurdy-Gurdy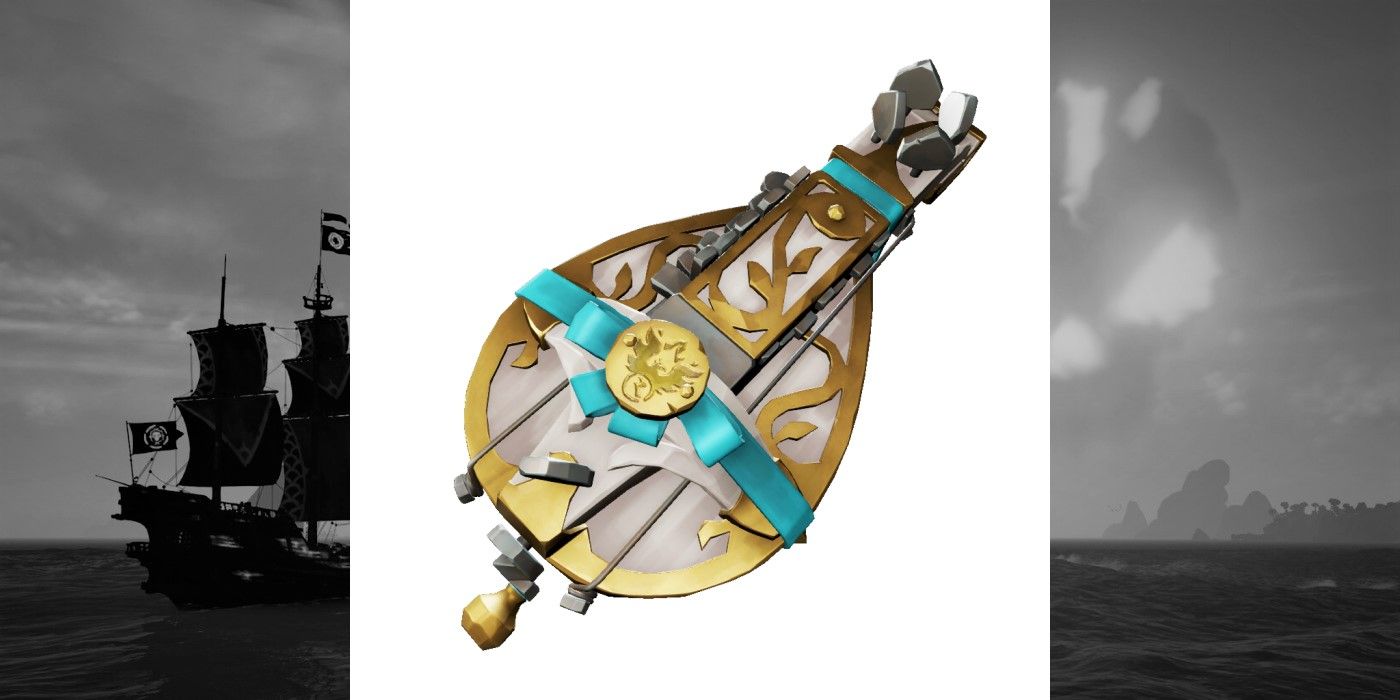 Twitch Drop Date: February 9th, 2021
Players love to join in on a Sea Shanty with their Hurdy-Gurdy, and now it will become an even more memorable experience with the Gilded Phoenix version of this item. It looks so majestic with the leaves of gold on its front and the ribbon adds a bit of elegance to it as well.
Gilded Phoenix Lantern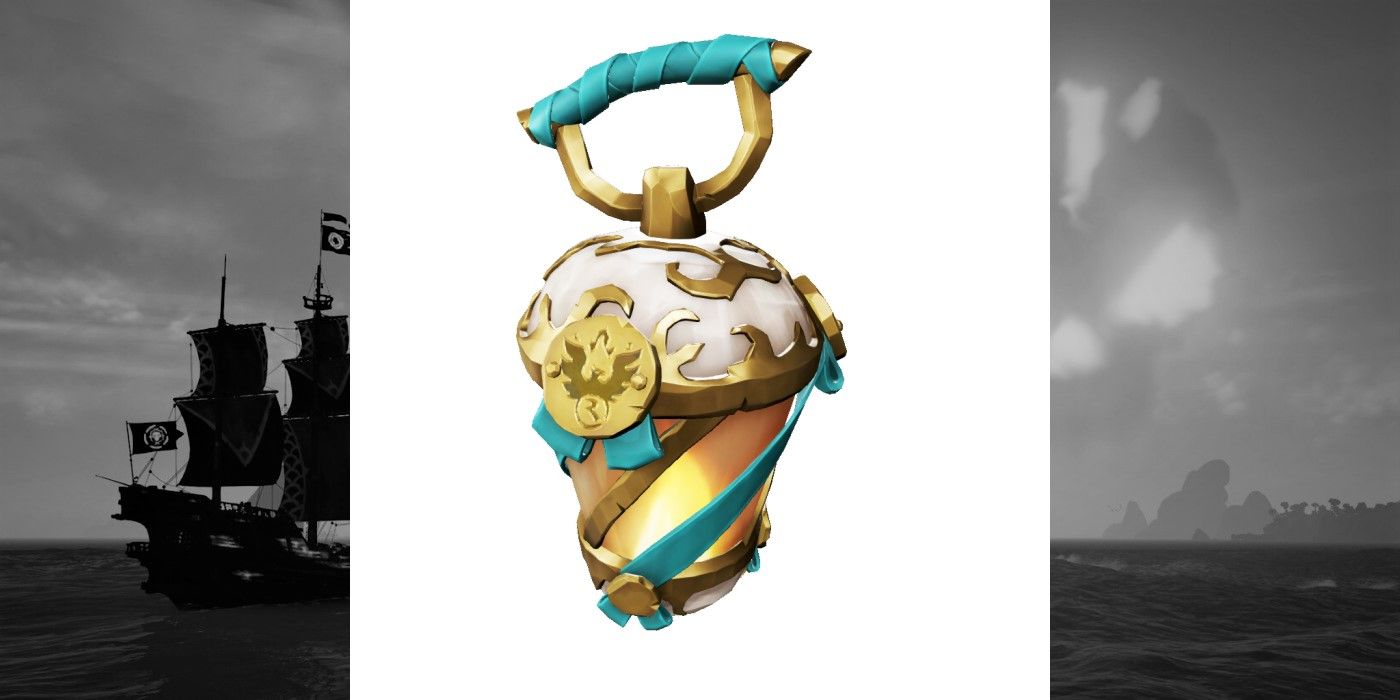 Twitch Drop Date: March 20th, 2021
You can use the Gilded Phoenix Lantern when you end up on The Ferry of the Damned to change the color of its flame. A nice blue hue would pair nicely with this design as it accentuates the gold of its exterior.
Gilded Phoenix Pocket Watch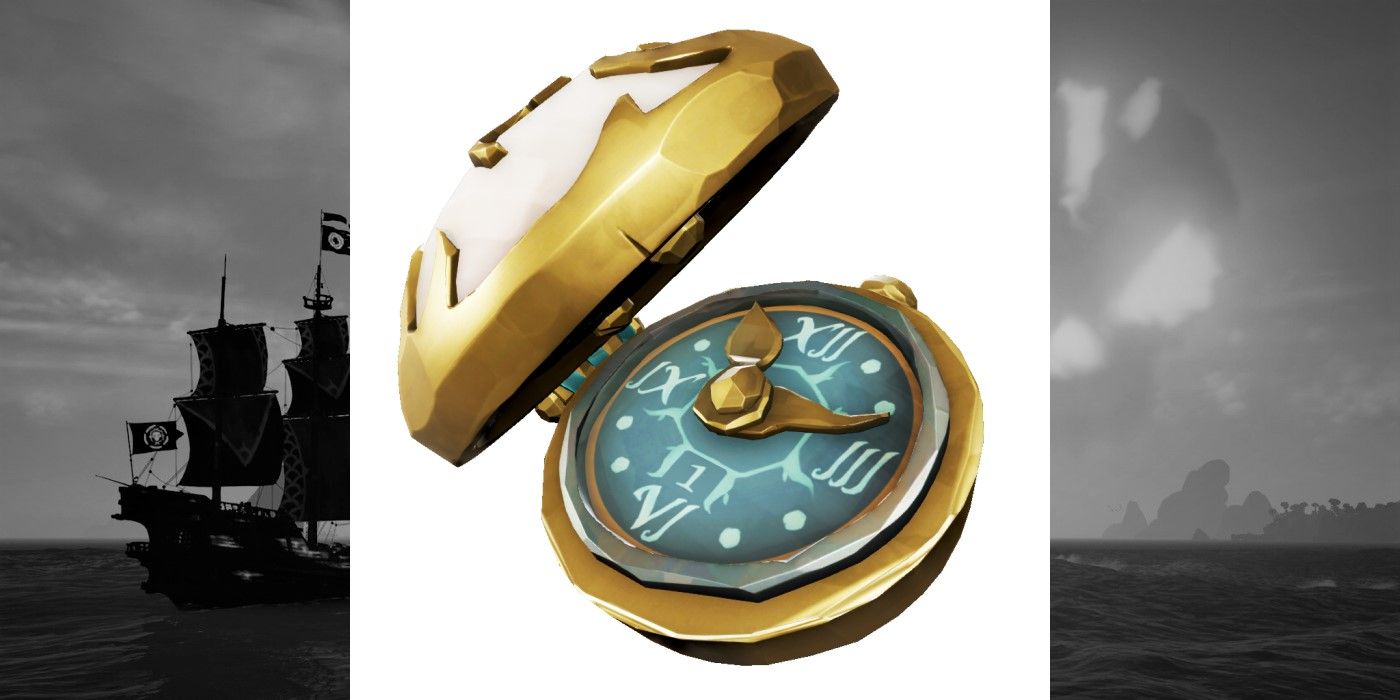 Twitch Drop Date: February 22nd, 2021
When you need to know the time there is no reason why you shouldn't pull out your Gilded Phoenix Pocket Watch. All of your crewmates will be jealous of its detail making the 20 minutes you watched a streamer totally worth the wait.
Gilded Phoenix Shovel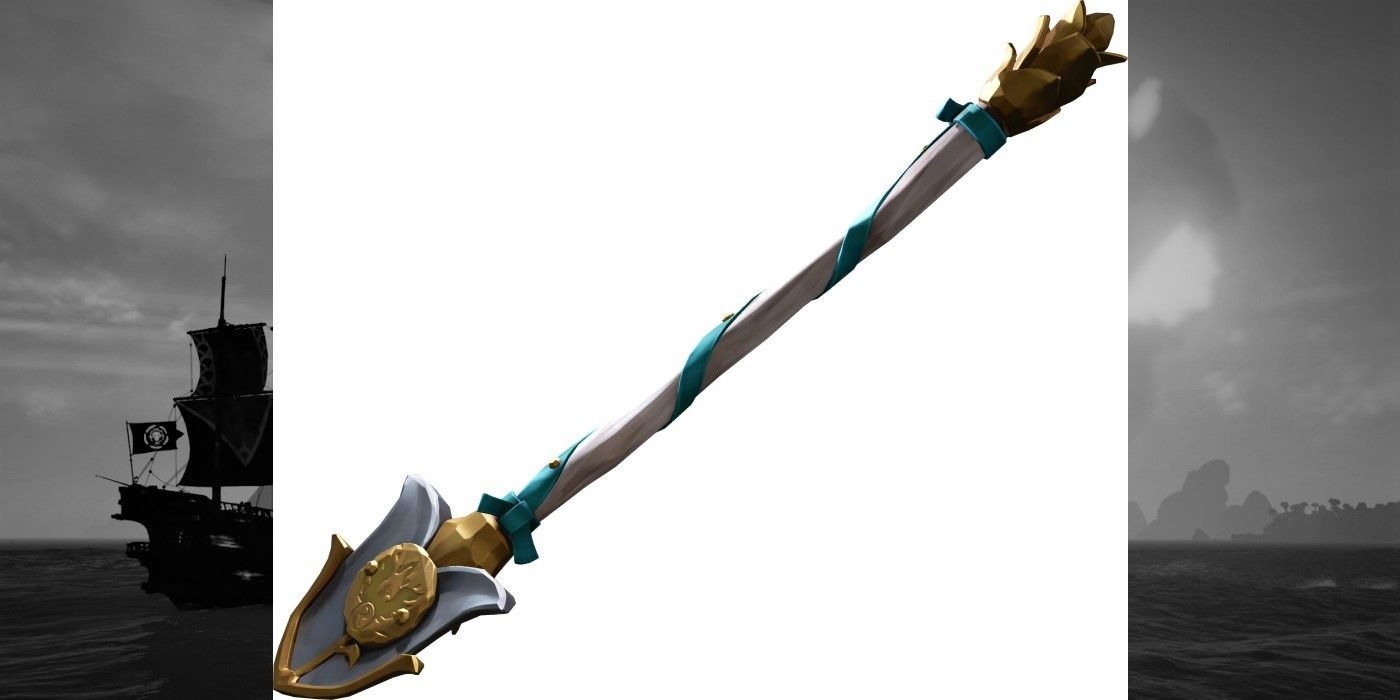 Twitch Drop Date: February 19th, 2021
You are constantly asked to dig up chests in different locations when participating in voyages as an Emissary for various Trading Companies. That is why so many players chose to participate in the Twitch Drop for the Gilded Phoenix Shovel.
It is beautifully wrapped and the big gold coin on its front catches the eye of other players in your crew.
Gilded Phoenix Speaking Trumpet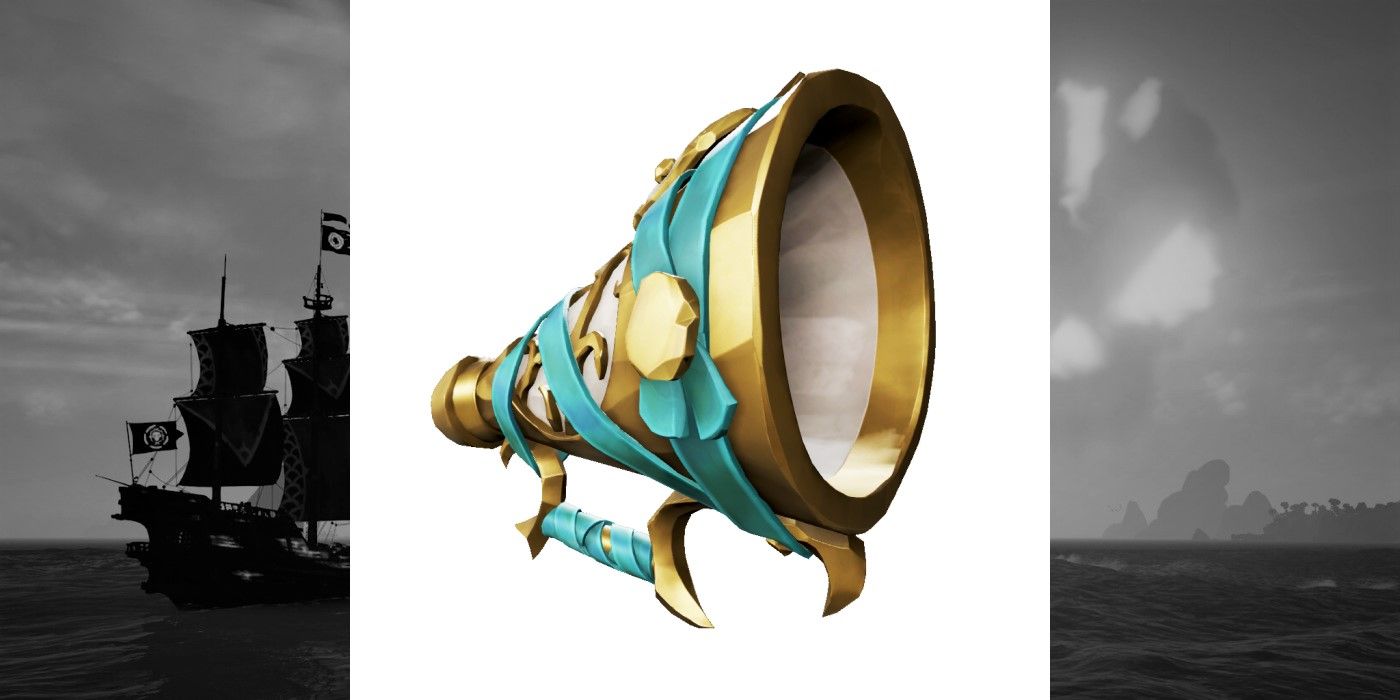 Twitch Drop Date: February 7th, 2021
The next time you amplify your voice you should use the Gilded Phoenix Speaking Trumpet to really put your point across. Whether you are making demands of another crew or calling out to your own crewmates, you will do it in style.
Gilded Phoenix Spyglass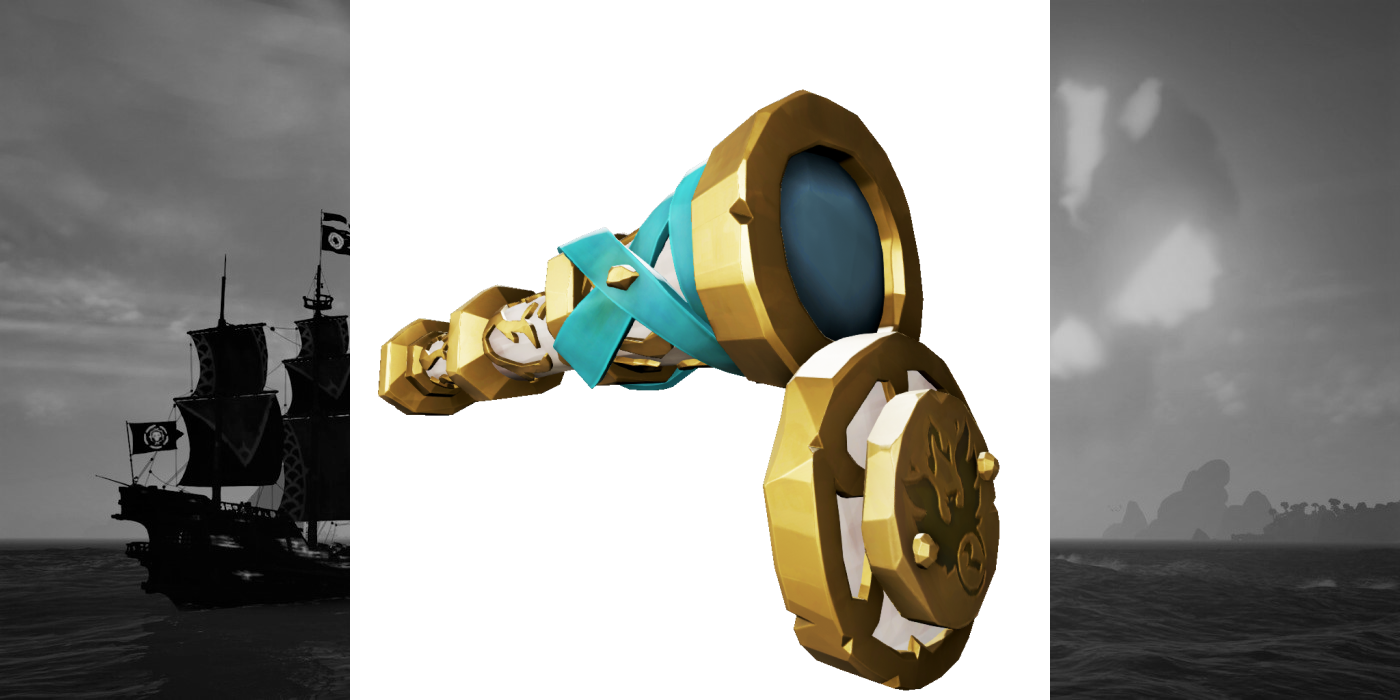 Twitch Drop Date: February 20th, 2021
The Gilded Phoenix Spyglass can be used to help you avoid any threats you might encounter while at sea. The cover for the glass itself is unique and gives it a bit of flair that will have you scanning the waters every few seconds just so you can show off your cool cosmetic for this item.
Gilded Phoenix Tankard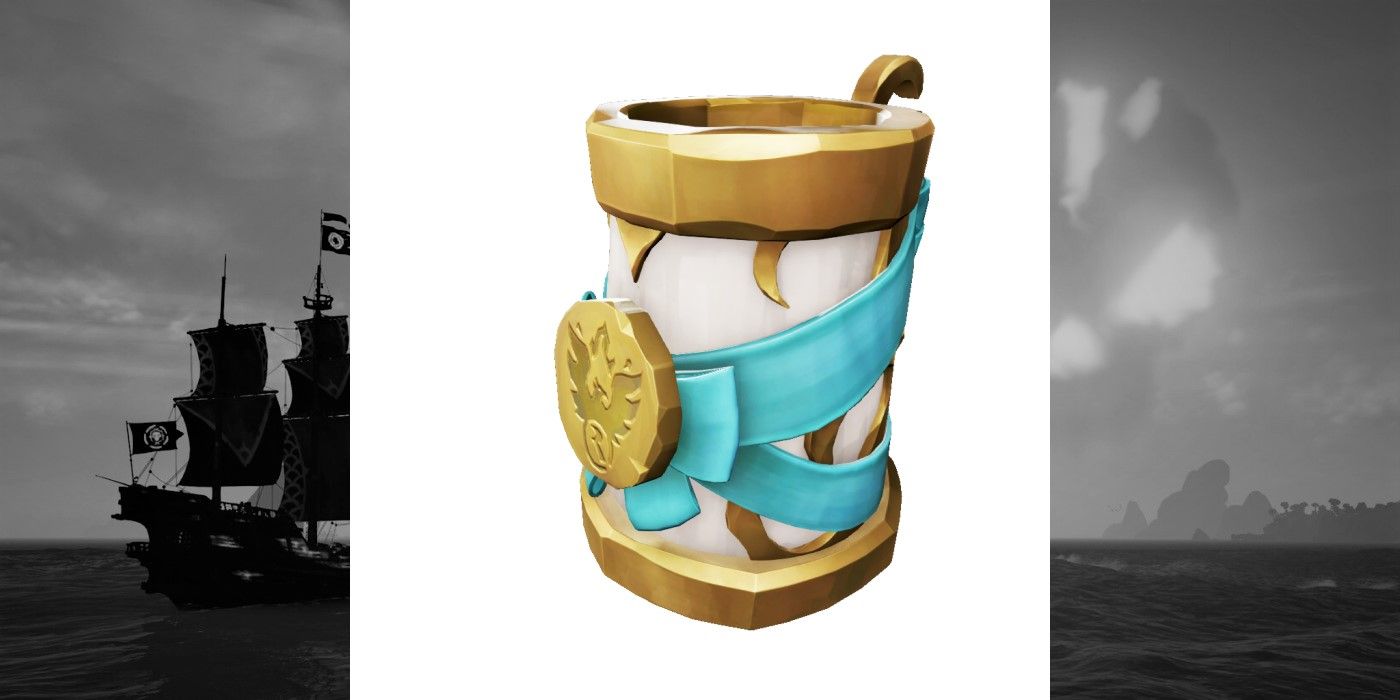 Twitch Drop Date: March 23rd, 2021
When you drink Grog with your crewmates you should use the Gilded Phoenix Tankard. Your blurred vision will make it look even better as you stumble around on deck with this item in hand.
Ship Customization Items
Gilded Phoenix Sails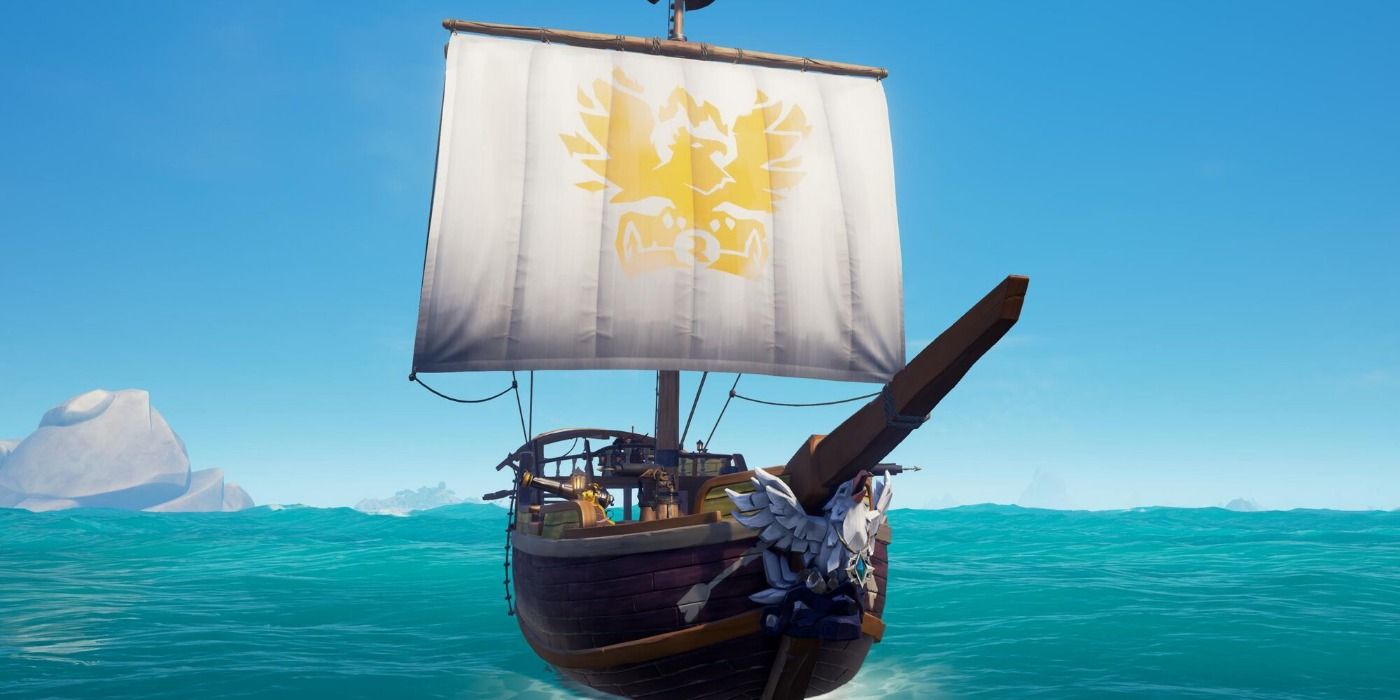 If you want to add the Gilded Phoenix Sails to your inventory you shouldn't be looking in Twitch Drops. You don't watch another streamer, rather, you sign up to be a part of the Sea of Thieves Creator Crew and stream for a minimum of five minutes.
A new set of sails can be expensive, which is why there is no reason you shouldn't become a streamer for a few minutes to earn this reward.
Vanity Items
Gilded Phoenix Hook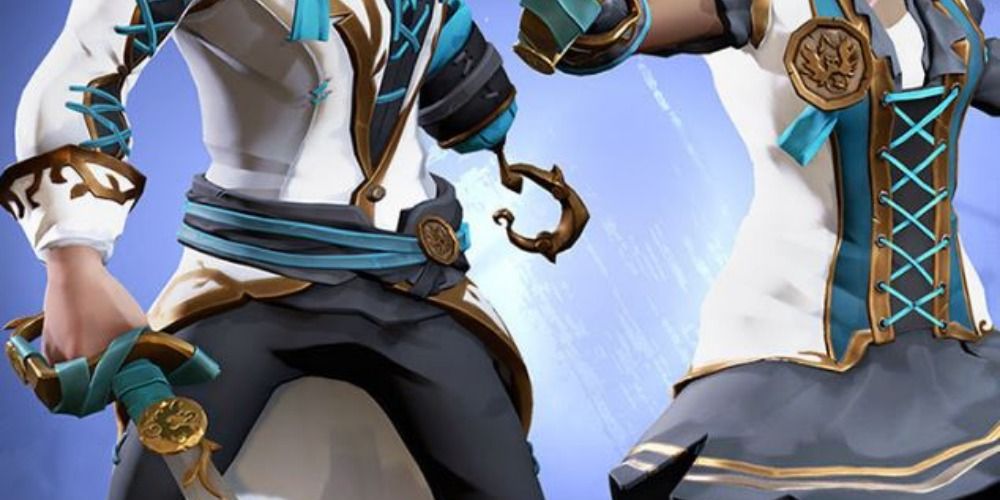 Twitch Drop Date: April 27th, 2021
The Gilded Phoenix Hook has not been released yet, but players can't wait for this Twitch Drop to become available. It is gold in color with a few notches around its edges and it attaches to a pirate's arm with blue fabric.
Clothing Items
Gilded Phoenix Dress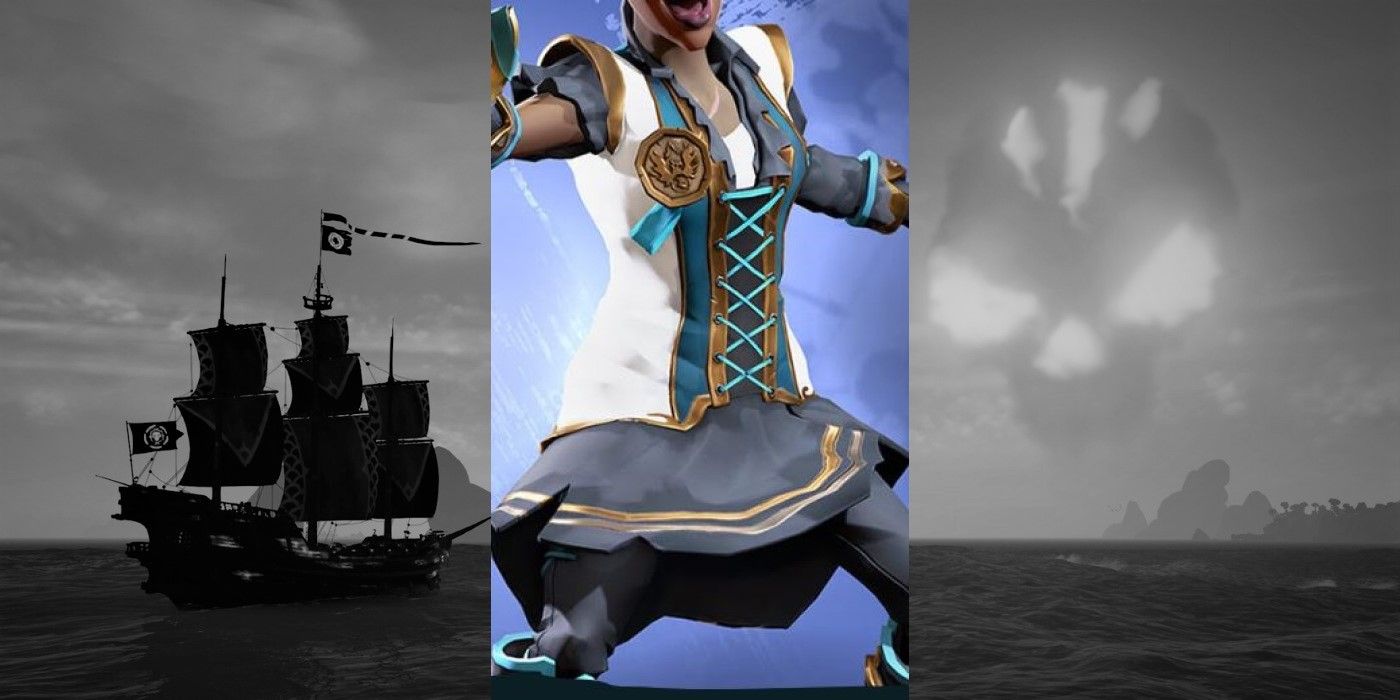 Twitch Drop Date: April 26th, 2021
If you wanted your pirate to look stylish, then the Gilded Phoenix Dress is what you need. It features a blue and gold-lined corset with a white bodice. It also comes with a giant cold coin that even the Gold Hoarders Trading Company would be proud to wear.
Gilded Phoenix Gloves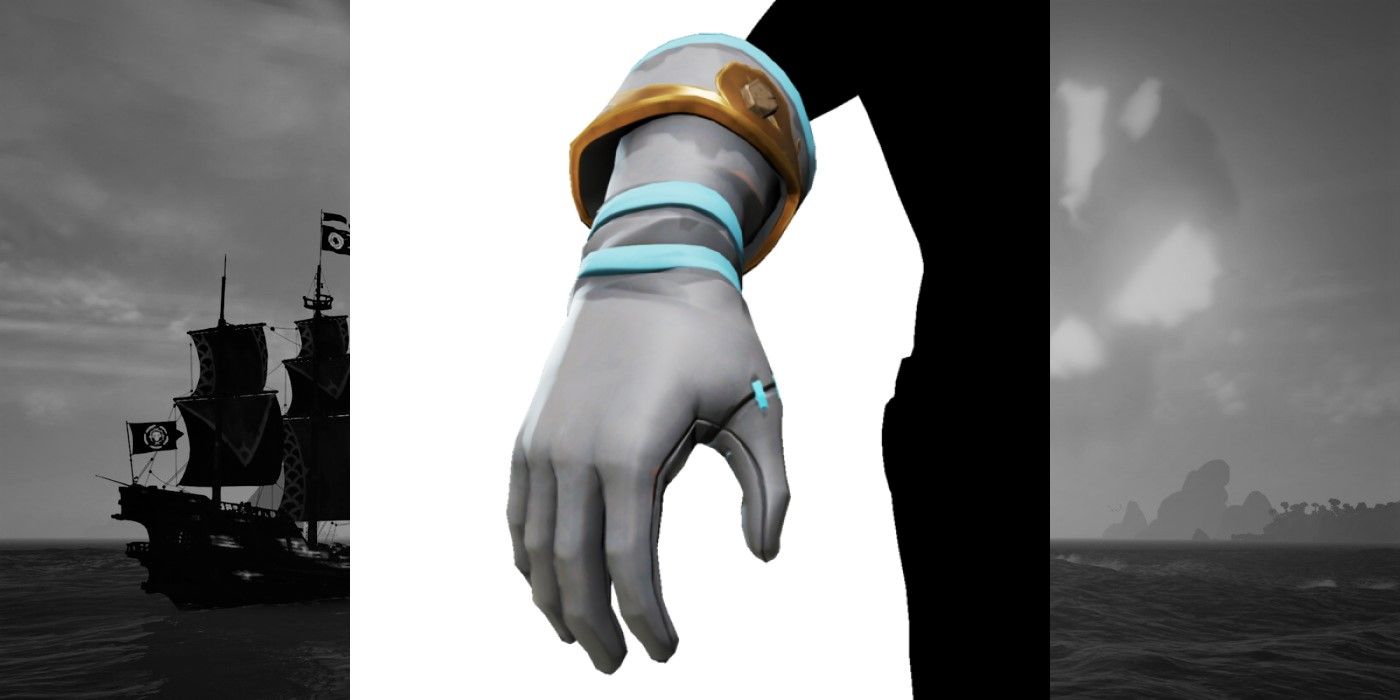 Twitch Drop Date: April 23rd, 2021
The Gilded Phoenix Gloves in Sea of Thieves might be a bit plain for some, but it is the minimalist aspect of them that players adore. It focuses on a gray color scheme that allows it to blend in nicely with the rest of the outfit.
Gilded Phoenix Hat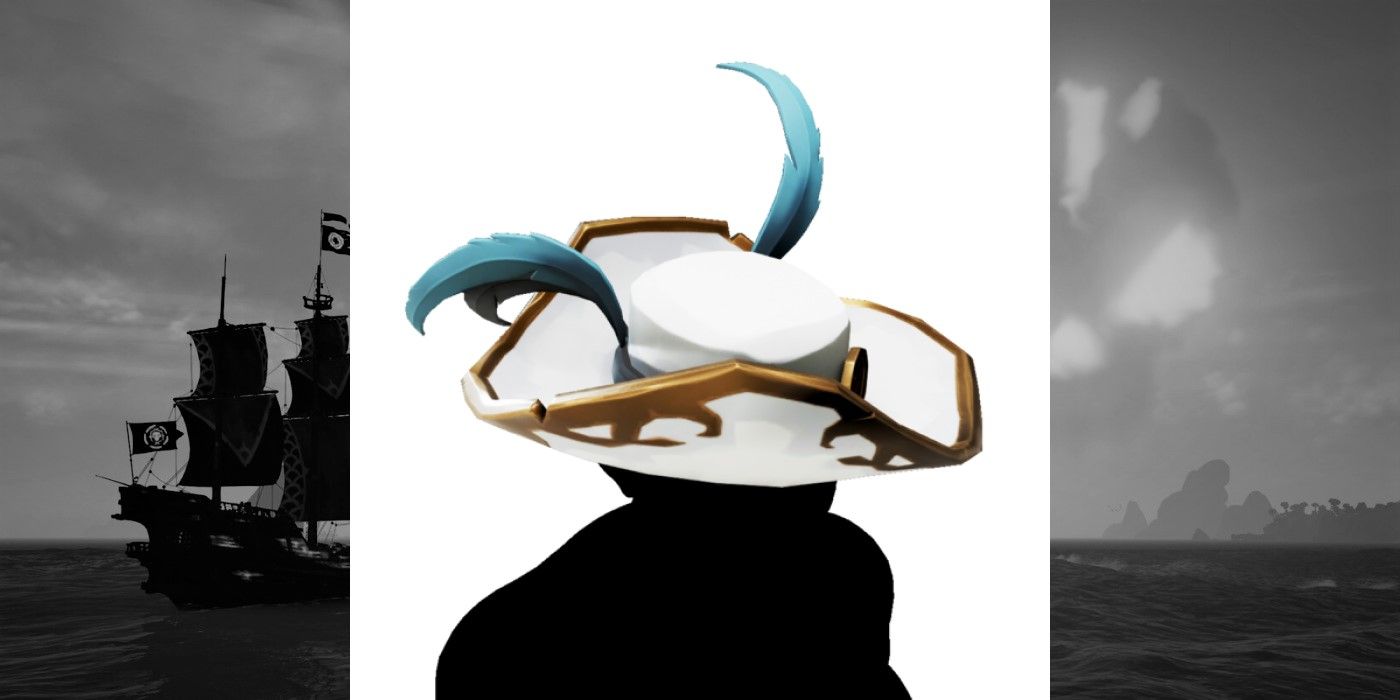 Twitch Drop Date: April 23rd, 2021
True pirates wear the Gilded Phoenix Hat as it makes them into true captains of their ships, especially with its feathers. The gold lining pairs beautifully with the white and it will go with any outfit you choose to wear.
Gilded Phoenix Trousers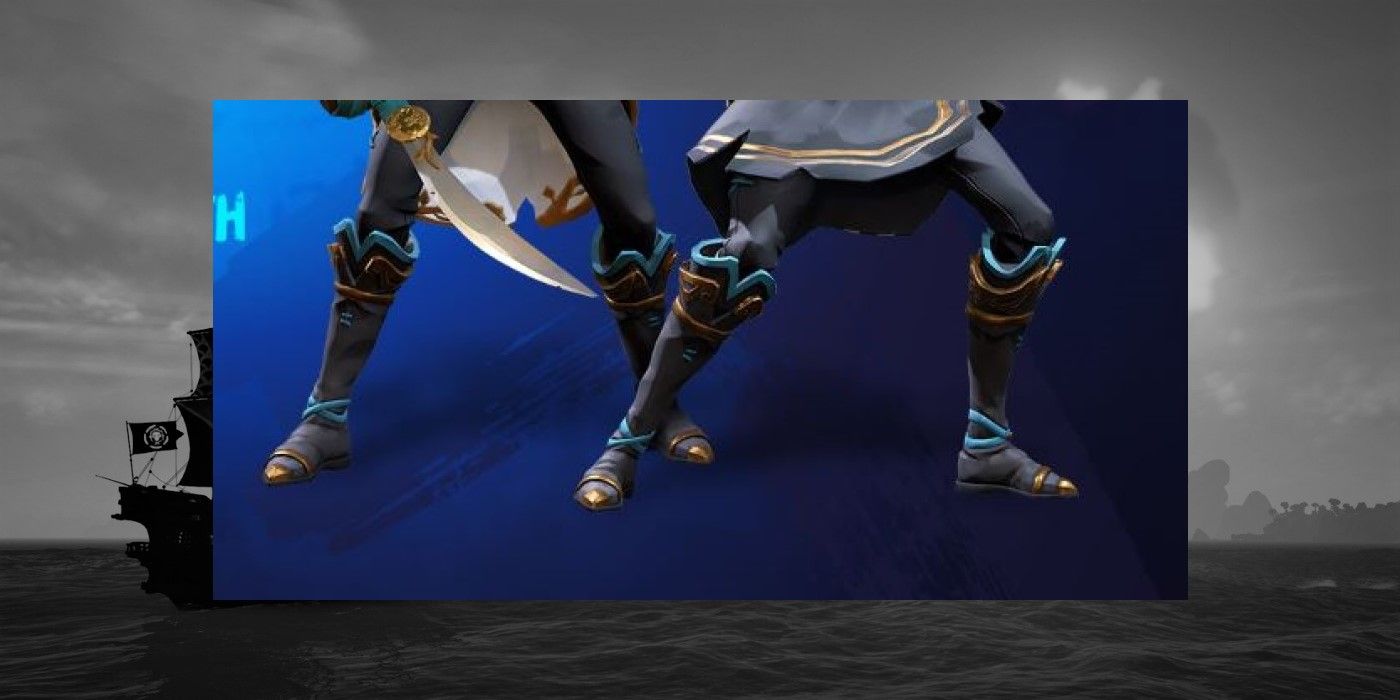 Twitch Drop Date: April 25th, 2021
No outfit is complete without a pair of matching trousers, which is why you need the Gilded Phoenix Trousers to complete the set. They are darker in color, like the gloves, with accents of gold and blue.
Next: Sea Of Thieves To Move Away From Monthly Updates In 2021, Focus On Bigger Seasons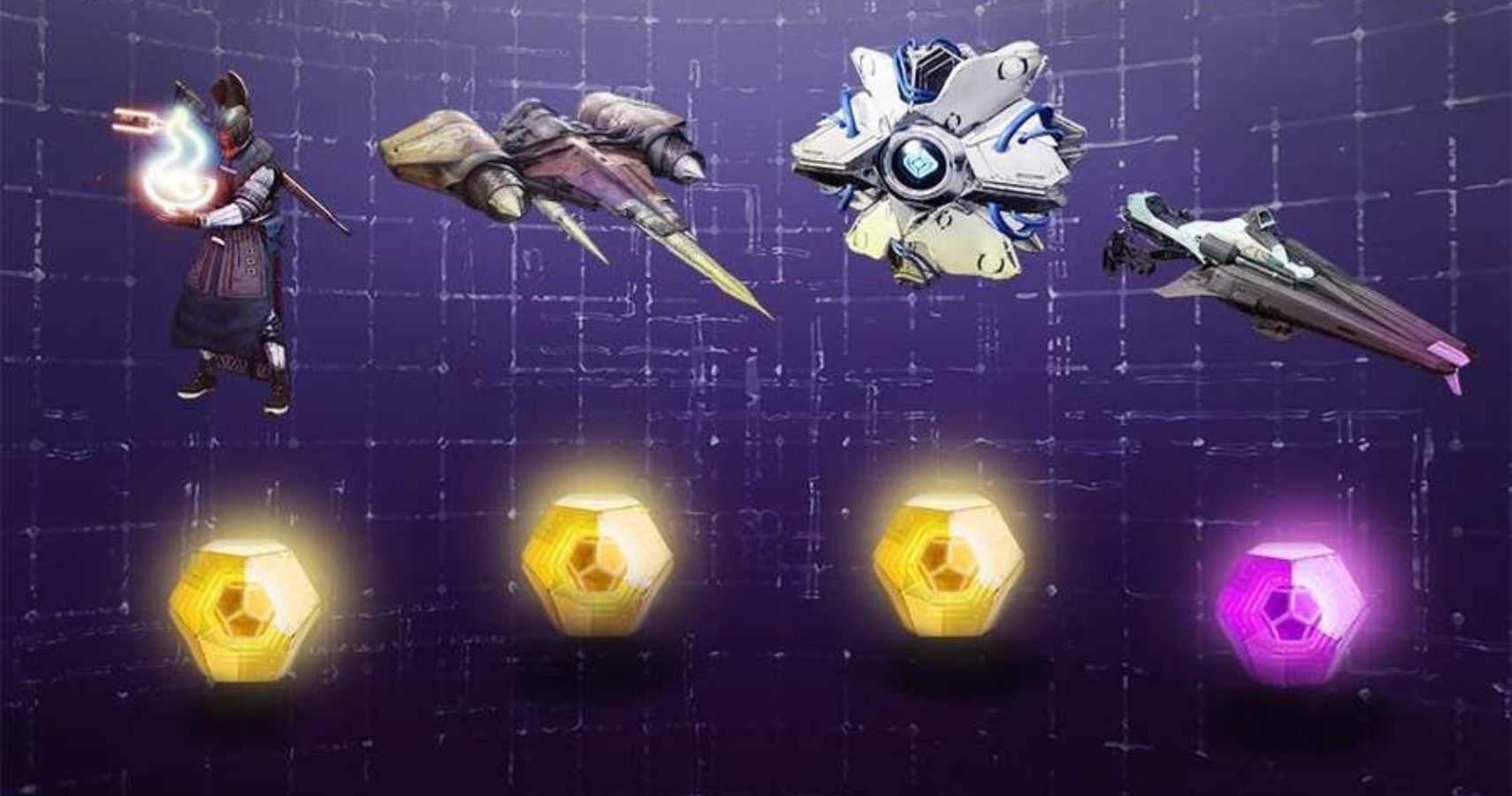 Rebecca O'Neill is a reader and writer based in Ohio, near the heart of the CLE. She enjoys playing a wide variety of video games and spending time with her husband and son when she's not writing.
Source: Read Full Article