A new Star Wars: Knight of the Old Republic is reportedly in development, but sources say it isn't being made by Bioware or EA.
Rumors circulated last year that a Knight of the Old Republic sequel/remake was in development. The new game was said to include elements from both the original KOTOR and the sequel and would re-canonize locations and events from the game that were officially purged in the Star Wars/Disney merger. At the time, sources claimed that the game was in development with then-exclusive license holder EA Games.
VGC reports today that multiple sources have corroborated the next KOTOR game will not be developed by EA Games or Bioware, the studio that developed both KOTOR games. This new information comes from Star Wars insider Bespin Bulletin and is corroborated by Nate Najda of Wushu Studios.
Last week, the official Star Wars website revealed that all Star Wars video games will fall under a new Lucasfilm Games branding. Though EA has held the exclusive rights to developed Star Wars games for the last ten years, Disney is working with developers outside of EA to develop new Star Wars games. The first non-EA Star Wars game revealed by Lucasfilm Games is an unnamed open-world game in development at Ubisoft Massive, the team behind The Division series.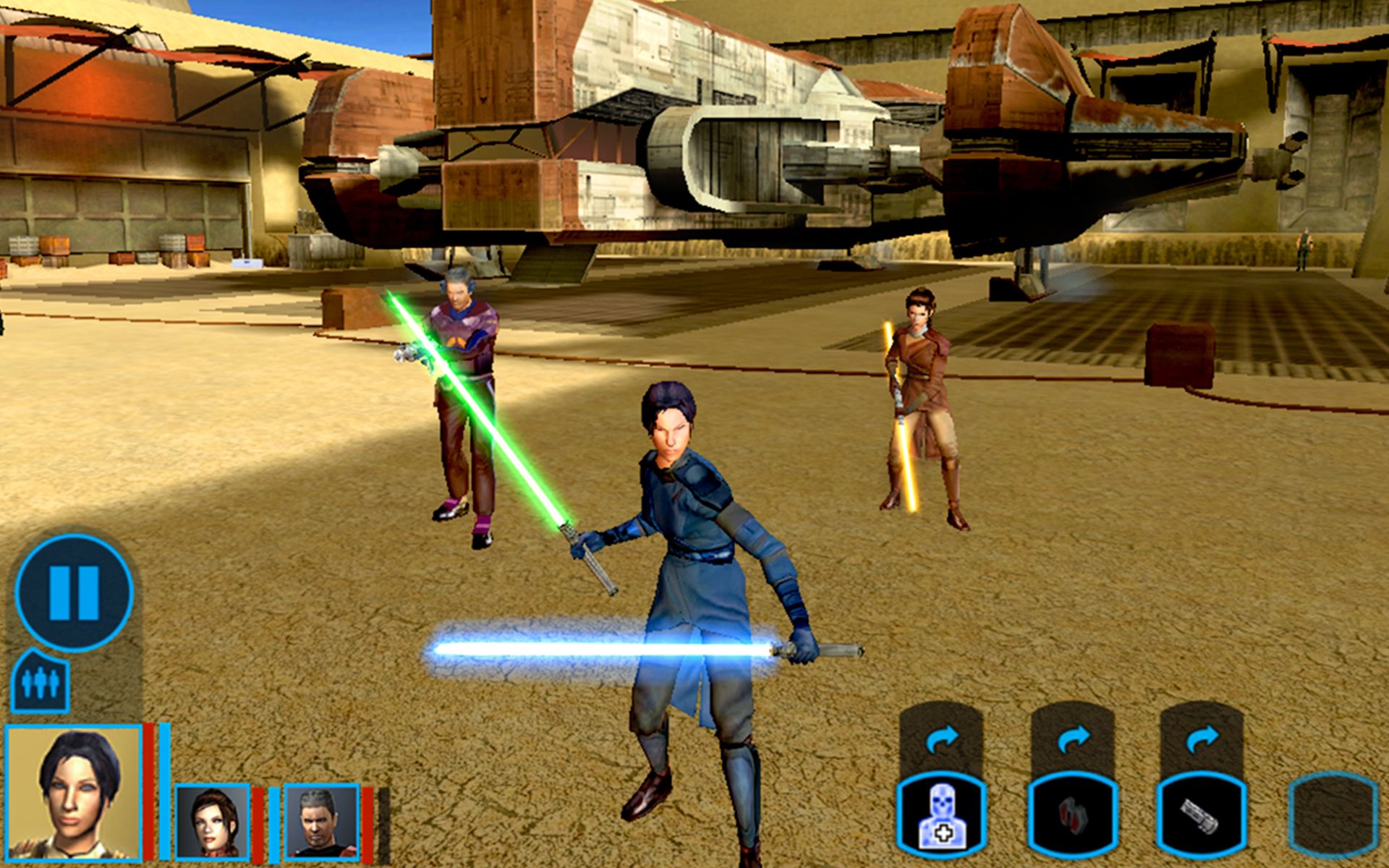 Now, it seems another (unconfirmed) non-EA game is in development. Speaking to Nick Mirfakhraee & Isaac Pevy on the most recent episode of B.O.B. the Podcast, Bespin Bulletin claims that a new KOTOR is in development, and the studio behind it will be a huge surprise.
"Amongst my digging, I heard there is a Knights of the Old Republic project in development somewhere," Bespin Bulletin said. "I talked to a couple of people, and I also found out that Jason Schreier said that it's not with EA, and we'll 'never guess' who the studio is that's making this game."
On the Resetera message board, Nate Nadja aka Shinobi602, backed up this story, saying "It's not as mysterious as you think. It's just not a household name most people are aware of."
EA Games confirmed on Twitter that the company is still working on Star Wars games. It is unknown at this time whether the new Knight of the Old Republic Bespin Bulletin refers to is the same previously rumored remake/sequel, or if there are multiple KOTOR games in the works.
Source: Read Full Article