Independent video game developer Screambox Studio and publisher BD Games recently announced January 14 as the Steam Early Access launch date for their upcoming 2D Zelda-styled action game Ancient Abyss. The game's Steam page is currently live with all the info, with the Early Access price expected to be revealed on launch day.
According to the Steam page notes, Ancient Abyss has been in development for the past three years. Screambox devs state they expect the game to be in Early Access anywhere from six months to a year, and possibly longer. As usual, much of a game's development and polishing comes from the gaming community and a game's fan base, and that's the case here, as well. The devs note that they hope "to have the players help with the future development to meet the full potential."
Ancient Abyss places you in a 2D top-down isometric view action adventure game with obvious inspiration from the classic Zelda series, and with strong rogue-like gameplay. The available notes don't give anything in the way of the game's story, but do state it features the expected roguelike elements of perma-death, lots of exploration through numerous randomly-generated maps. You'll have access to an increasing list of skills and abilities to help you discover and get to secret areas of the game world. You'll also be able to find and collect plenty of melee and ranged weapons and equipment to help you deal with the many creatures in your way.
The game seems to take place within a maze, according to the notes – or at least a maze-like fantasy realm. Your goal is to "walk through the layers of the maze and reach the bottom of the abyss", increasing your character's skills and powers in order to progress further into the maze. Along the way, "you'll discover mysterious and dark forces, tucked away, so no one would find them", with the expectation that you're to slay them all. Even the launch trailer is devoid of any specific and obvious story details, though it does have a rockin' guitar-infused music track accompanying it, and it does show some of the main character's impressive fighting and adventuring skills.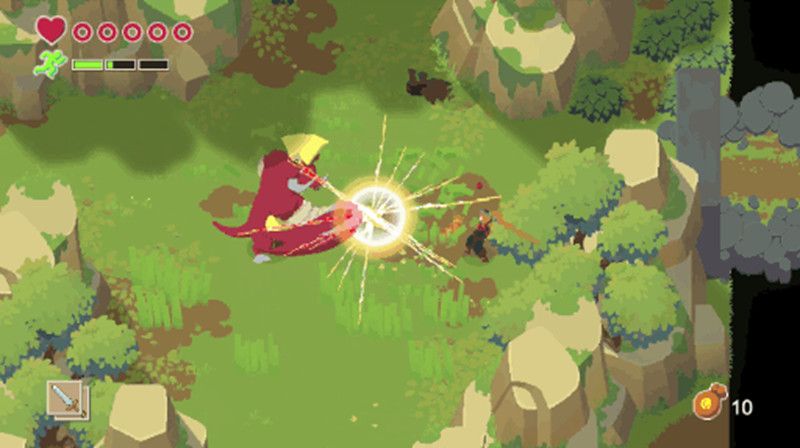 Until Ancient Abyss makes its Steam Early Access debut, you can find out more from the ScreamboxGame Twitter channel.
Source: Read Full Article