Bohemia Interactive has announced the second Creator DLC to march into its combined arms military sandbox sim Arma 3. The DLC is titled CSLA Iron Curtain, developed by CSLA Studio, and is on schedule to be released later in 2020. Its Steam landing page is currently live for all your wishlisting needs.
Arma 3 Creator DLC: CSLA Iron Curtain takes wargamers back to the Cold War era of the 1980s, and will outfit you in the uniform of a CSLA (Czechoslovak People's Army) or United States soldier. Your area of operations is Czechoslovakia, specifically the Gabreta region, and CSLA Studio has authentically modeled 256 square kilometers of forest, mountain, and valley terrain in the region to play in. The DLC also includes scenarios for singleplayer and multiplayer modes, along with a variety of weapons, gear, and both ground and air vehicles.
Bohemia and CSLA Studio will also be commencing ops on a small-scale beta test in the near future before the DLC's full release. Current Arma 3 players may be selected to playtest the DLC and help identify and report any and all technical issues for the devs to eliminate.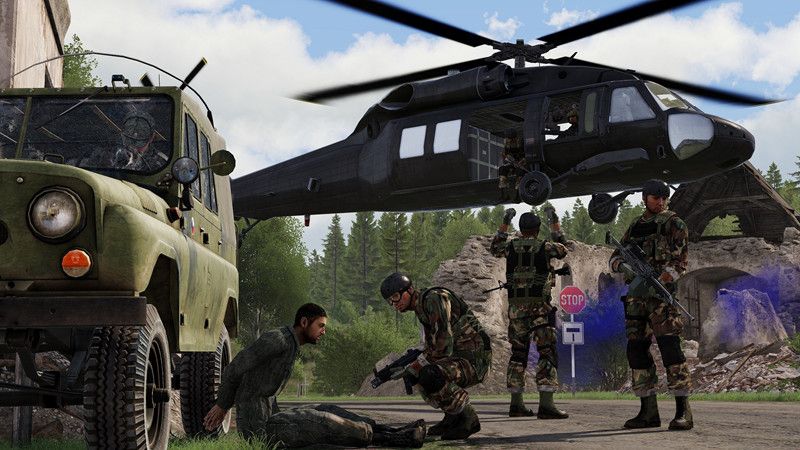 The dev and publisher also plan to set the DLC up (via the Arma 3 Steam Workshop) so that players who don't own it can still log in on multiplayer servers and game with players who do, and on servers that have the DLC and its assets. This compatibility data mode was employed with the first Creator DLC, Global Mobilization – Cold War Germany, and its success caused the team to make it available for this DLC, as well.
The CSLA in the DLC and studio name stands for "Československá lidová armáda" in Czech and "Československá ľudová armáda" in Slovak, referring to the Czechoslovak People's Army. Both Bohemia Interactive and CSLA Studio have developers who hail from Czechoslovakia, and the team wanted to feature Czechoslovakia's history, and give players the video game experience of soldiering at and near the country's border with West Germany in the 1980s.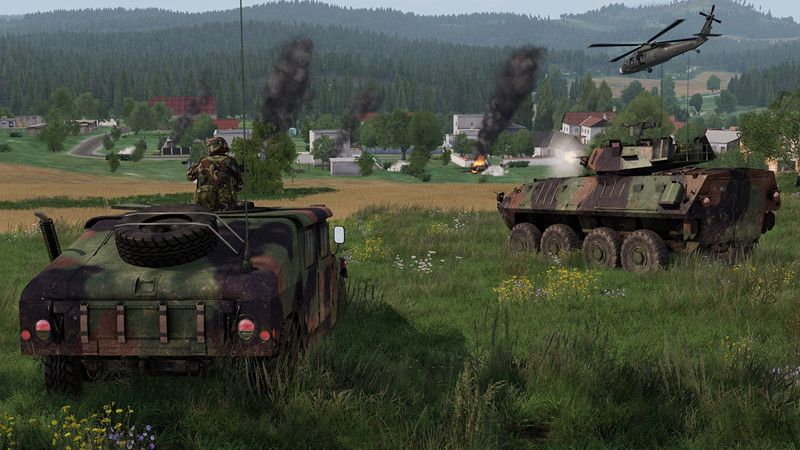 No set release date has been made public, yet, but the team state that and the DLC's price will be announced at a later time. Track Arma 3 on its Facebook, Twitter, YouTube, and Steam channels, and CSLA Studio on its website, Facebook, and Twitter channels.
Source: Read Full Article