The point-and-click adventure anthology Cube Escape has been organized into a nine-game bundle on Steam for fans of Rusty Lake's answer to Twin Peaks. Designed to survive the end of the Flash games era, Cube Escape Collection already had a generous price tag to begin with, but now Steam has lopped another 30% off.
The Cube Escape series was Rusty Lake's first collection of bite-sized chapters, each offering its own new piece of the narrative. As you follow homicide detective Dale Vandermeer, Cube Escape tasks you with solving riveting puzzles in order to investigate the death of a woman in Rusty Lake. Each of the nine chapters was released between 2015 and 2018, and helped in establishing the Rusty Lake universe that went on to offer premium titles such as Rusty Lake Hotel, The White Door, and Paradise.
Related: Silent Hill Meets Twin Peaks In PS1 Horror Homage Tormented Souls
The first two chapters – The Lake and Seasons – were released together in 2015, and served as the series' introduction. Set in 1969, players take control of the Woman and explore a mysterious cabin found in the middle of Rusty Lake. Seasons offers a more in-depth look at the events leading up to the Woman's murder, by traveling through four time periods in order to uncover her story, and solve the mystery surrounding an ambiguous, shadowy figure.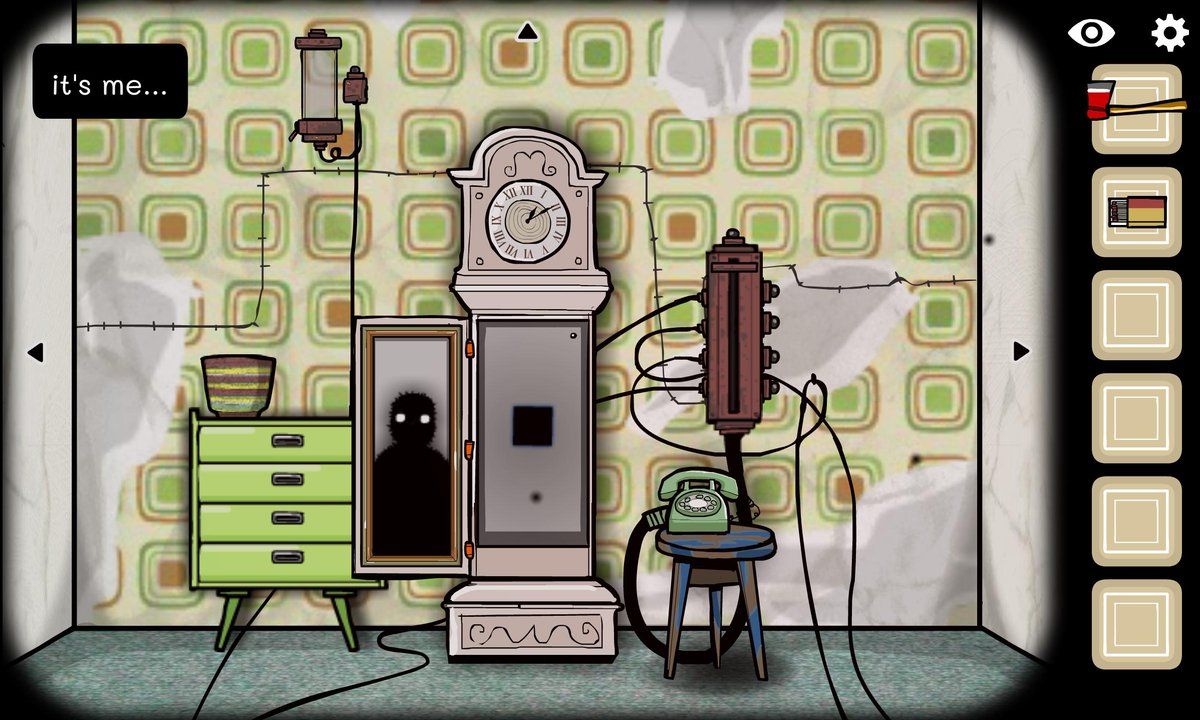 Arles was released in June of the same year, but the narrative jumps to 1888, where players take control of iconic Dutch painter Vincent van Gogh. Set within Van Gogh's bedroom – located in the French City of Arles – players are subjected to a series of puzzling paintings that reference several parts of Van Gogh's life (watch out for a cameo from Paul Gauguin.) The fourth installment – Harvey's Box – lets you control a pet parrot, and the game's subsequent chapter sees the first appearance of detective Dale Vandermeer, where the Woman's official investigation begins.
Chapter six, The Mill, requires players to control Mr. Crow in 1972, where "cubes" have to be created from the Woman's memory. Birthday brings players back to 1939 to introduce a nine-year-old Dale at his birthday party, and Theater – the game's eighth chapter – takes Dale back to the present to continue his case. The final episode – The Cave – tasks you with playing as Mr. Crow as he explores a mysterious cave that allows him to venture deeper into Rusty Lake.
Cube Escape certainly captures the Twin Peaks vibe with its minimalist style and compelling investigation narrative, and is now available for a bargain price over on Steam.
Source: Read Full Article