Halo Infinite is expected to be one of the major titles in Microsoft's E3 line-up. Prior to the showcase, brand-new concept art for the project surfaced online, providing fans with a fresh glimpse of what we can expect from Infinite's open world.
Spotted by Redditor PineappleStill, the new images appear to be featured in Halo Infinite's official 2022 calendar that is available for pre-order at some retailers. The product includes 13 new high-quality images of Infinite's vistas, decrepit Halo rings, as well as some epic in-game moments, like a Pelican ship picking up Master Chief from open space. Most of the shots reveal the game's campaign locations from around Zeta Halo. It seems there's going to be a lot of variety with Halo Infinite's locations.
However, you should be aware that these pictures probably reflect the game early in development, at least judging by Master Chief's old armor in some art pieces. In addition, as fans of the game noticed, these new shots don't reveal anything particularly new for Halo Infinite, except for the redesigned Brute Chopper vehicles coming back. The Chopper hasn't appeared in a Halo game since Halo 3: ODST, so many fans will be thrilled for its comeback. Check out some of the artwork for yourself: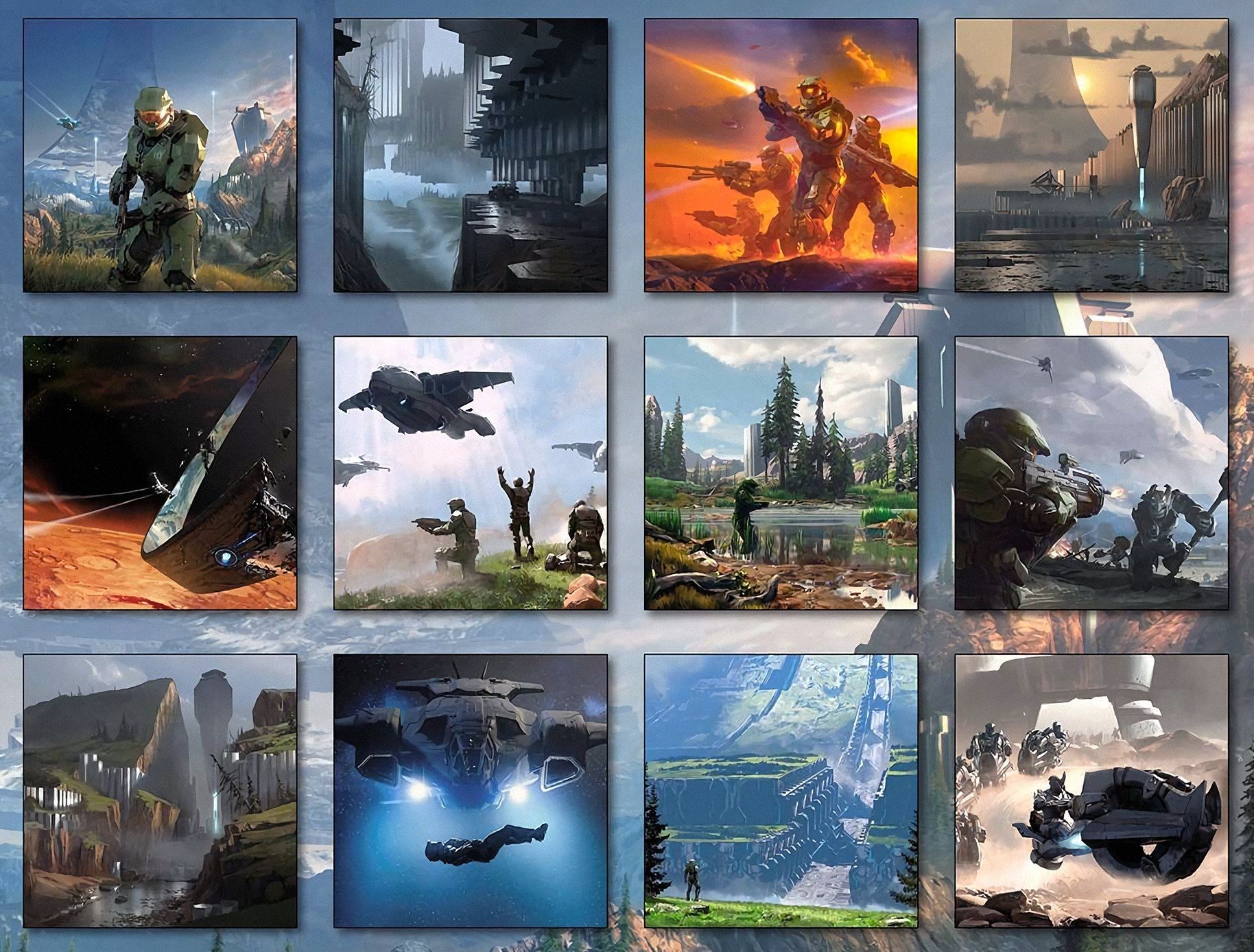 343 Industries originally planned to release Halo Infinite back in Fall 2020, as it was to be one of the first big titles for Xbox Series X/S. For many reasons however, this didn't pan out. In worse news, an ex 343 Industries employee said Halo Infinite was being made under crunch conditions "for the past few years," calling the company executives "overly ambitious."
The game hasn't been shown since last summer's gameplay demo. It remains to be seen if it has changed significantly since, but we'll get to judge for ourselves at the upcoming Xbox/Bethesda Games Showcase on June 13, airing at 10 am PT/1 pm ET/6 pm BST.
Halo Infinite is coming to Xbox Series X/S and PC at some point this year. As Microsoft earlier announced, the title will offer cross-platform play and progression between desktop and Xbox.
Source: Read Full Article