Pokémon trainers will be able to travel to the Crown Tundra starting on October 22.
Pokémon Sword & Shield is nearly a year old, and has been a massive success since releasing last November. The announcement of a DLC expansion pass came as a surprise in January of this year, with the first half releasing in June and the second launching next month.
An announcement livestream earlier today detailed the launch of the Crown Tundra portion of the expansion pass, sharing new information about events that players will be able to experience. The announcement also provided new updates for Pokémon Home and Pokémon Go that many people are excited for.
The main portion of this expansion is the Crown Tundra, a snowy region where players can catch a variety of Pokémon from older games, as well as every legendary Pokémon in existence. Within the Crown Tundra are dens, similar to those found in the Wild Area. However, these new dens have multiple tiers that players must battle through before coming upon the legendary Pokémon at the end.
The Crown Tundra will also add a new tournament to the game, titled the Galarian Star Tournament. It's unclear how it will tie into the story, but in the trailer we see Leon is the trainer who creates the tournament. Players will be able to choose a partner from a selection of gym trainers and friends from their journey and participate in a series of Double Battles against their rivals.
By the end of the year, Pokémon Go and Pokémon Home will also receive updates, allowing the two apps to interact with each other. Players will be able to send their favorite monsters from Pokémon Go to Pokémon Home, which would then allow players' favorites from Pokémon Go to appear in Sword & Shield.
Additionally, players who utilize this new feature will receive a box in Pokémon Go containing Meltan, which when evolved into Melmetal and transferred to Sword and Shield can Gigantamax. This comes as huge news for many, as the excitement surrounding the mysterious Metlan has been building since September 2018.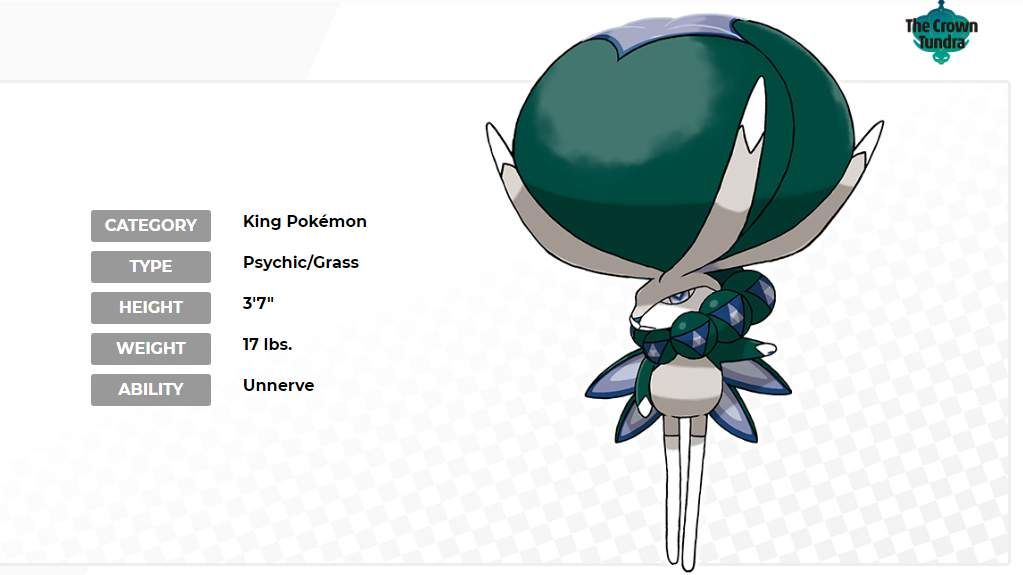 The Crown Tundra expansion will also bring with it three brand new legendary Pokémon. Two of them, Regieleki and Regidrago, are additions to the Regigigas family. Calyrex, a grass-psychic Pokémon, will be this expansion's version of the Isle of Armor's Urshifu. Players will also be able to find Galarian versions of the legendary Kanto birds. Arcticuno, Zapdos, and Moltres have all received redesigns and will be available in the new area.
Players will be able to explore the Crown Tundra starting October 22. For those who have not yet purchased the game, an edition of Sword and Shield that includes the expansion pass will be available on November 6.
Source: Read Full Article