Pioneers has had a bad couple of days. Contested off drop and playing below their best, the team looks a far cry from the squad that was the best European side at the Apex Legends Global Series (ALGS) Championship last summer. Casper 'Gnaske' Præstensgaard is not a man for excuses – he calls their performance "abysmal" – but not a lot has gone right for the Dane and his teammates.
In their second game of the day, Pioneers was hit with a bug that cost them badly. "We had a bug going on," he explains. "We did a bad Valk Ult, but we died because Pandxrz [real name Scott Maynard] couldn't see the screen."
Luckily the bug didn't persist, and Pioneers could play the rest of their matches in relative peace. For the final group stage match they were on the main stage, but they spent the previous two rounds hidden away on the B-stage, an area with no spectators and poor quality setups.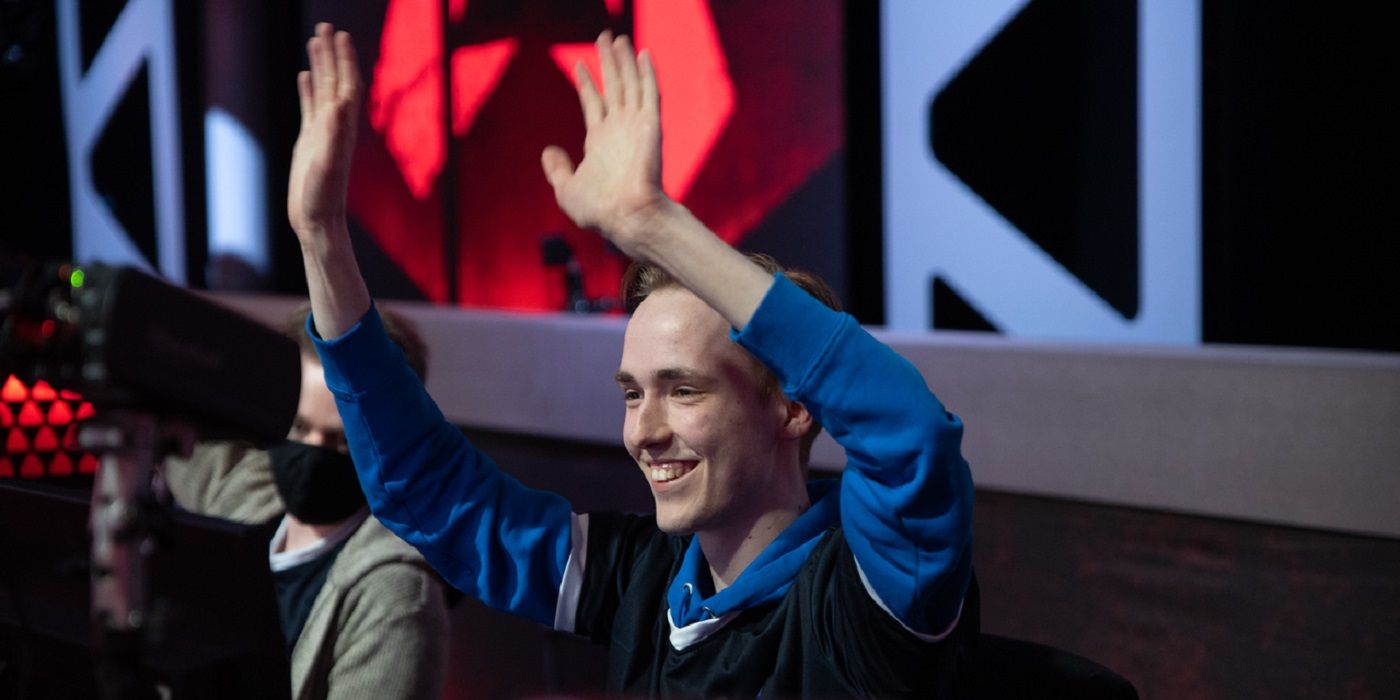 "B stage is absolute trash," Gnaske says. "I have my mouse levitating above my mouse pad because I'm so high up. The chair can't go down and the desk is so low. The toilet – you have to walk five minutes to get that. It's horrible."
Again, he assures me that Pioneers is not using that as an excuse, and somehow he stays positive despite the rough playing conditions. "From now on, it's going to be amazing," he says, referencing the fact that all remaining matches will be played on the main stage in front of the excitable London crowd.
However, there's another unfortunate aspect to Pioneers' weekend, the absence of teammate Maksym 'Max-Strafe' Stadniuk, for whom Pandxrz is subbing in. Max-Strafe is Ukrainian, and is not allowed to leave the country due to the ongoing Russian invasion. This is the third Apex Legends LAN he's missed due to the war, as Gnaske and Brit Matthew 'SirDel' Biggins fight on without him, and they can't see him being allowed to play in the next two London tournaments either.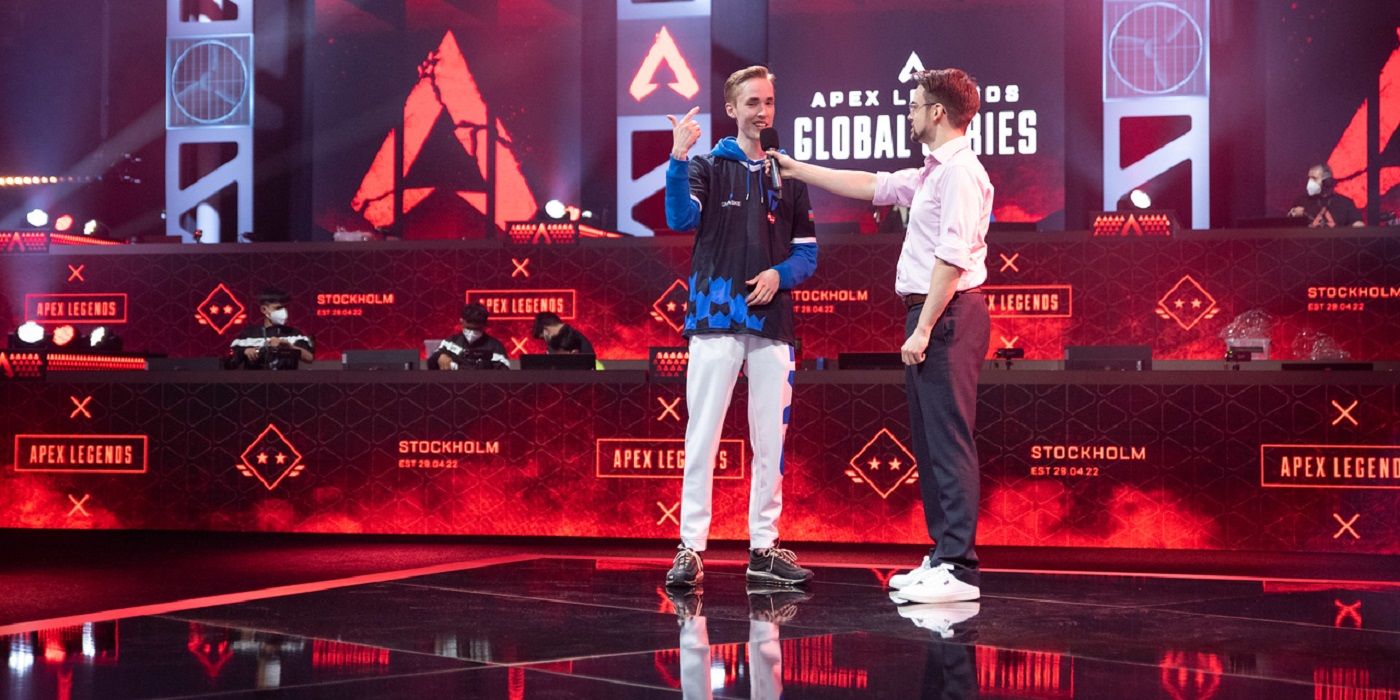 On the first day of the ALGS Playoffs, fans brought a Ukrainian flag into the Copper Box Arena in order to support Max-Strafe in his absence, and show solidarity with Ukrainian players and people. However, this was allegedly confiscated by security, a claim backed up by the announcement read at the start of day two, which stated that any banners showcasing political messages or flags of countries were not allowed. This was not broadcast on stream.
"I heard about that," Gnaske tells me when I ask him about the support for his teammate apparently being stymied. "I honestly think that's very, very pathetic from EA. Russia has just banned Apex because of LGBTQ representation within the characters in Apex. I know that removing the Ukrainian flag from the audience doesn't support Russia, but it sure feels like that. It's really, really, really pathetic. When I read it, I got pretty upset about it."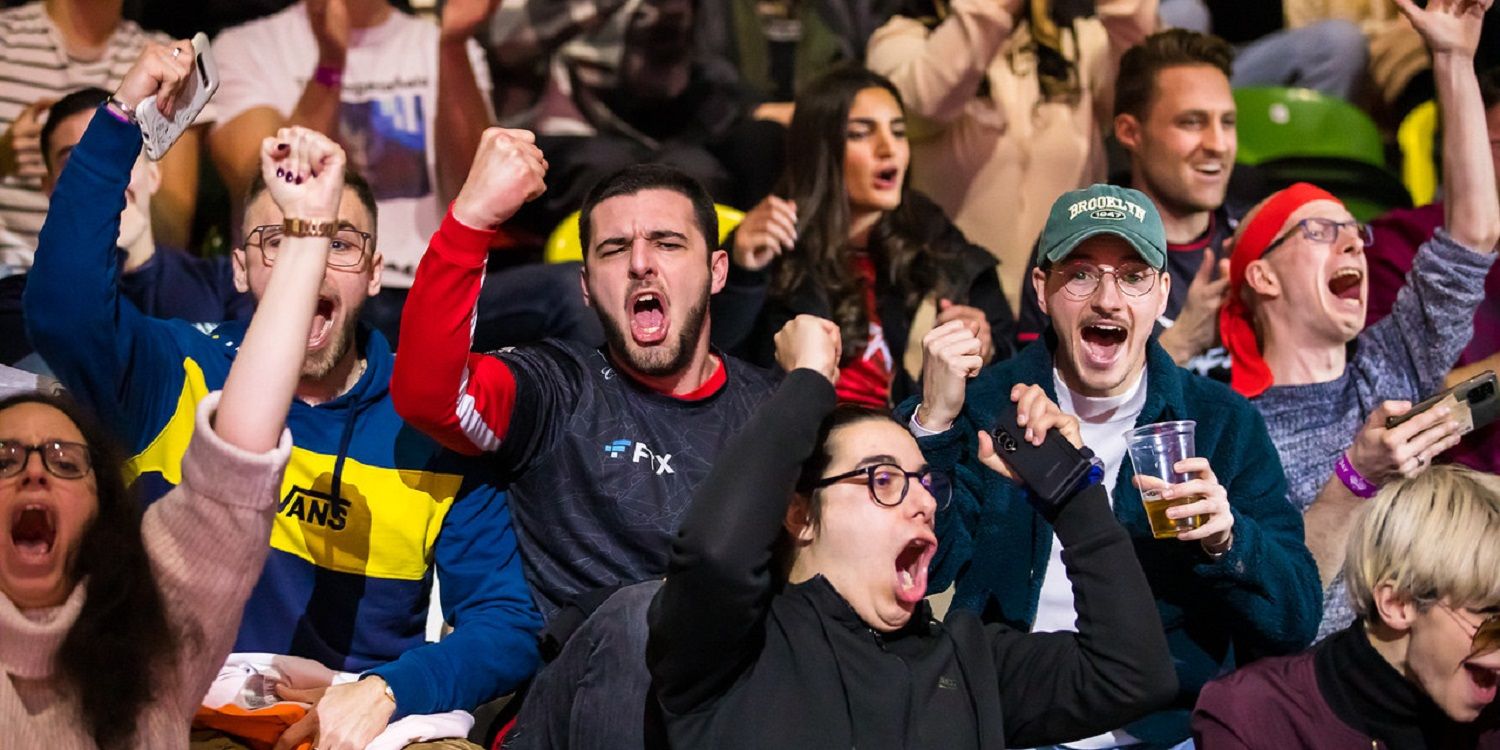 Removing a Ukrainian flag is not explicit support for the Russian invasion, but the likes of Max-Strafe and his teammates are understandably aggrieved at the implicit suggestion that supporting Ukrainian players is a political statement that EA doesn't want on its broadcast.
Pioneers has plenty still to play for, and the fans in London have already shown they're behind the team over the past two days. They'll be one of the favourites to progress from the Loser's Bracket, but there's a lot of work ahead of them. Gnaske remains ever-positive, however; "It's more time to practise," he laughs.
Source: Read Full Article