People can't get enough of extremely tall ladies, it seems. Ever since Resident Evil fans saw Lady Dimitrescu in the most recent trailer, they've been clamoring to know just how high this freakishly tall woman can reach.
"Most recently, Lady Dimitrescu and her daughters have received a fair amount of attention, far more than we anticipated," said Resident Evil Village art director Tomonori Takano. "It's great that they're able to take the spotlight as icons of Resident Evil: Village. Lady Dimitrescu, especially, has received much fanfare both domestically and overseas, which has made all of us in the development team extremely happy. I hear her height is something of interest…"
Takano then dropped the bomb that fans had been waiting for: Lady Dimitrescu is nine-and-a-half feet tall.
Ever since then, Twitter has been ablaze with Lady Dimitrescu fan art pointing out just what that number means in comparison to other game characters and even just everyday life.
However, it turns out that height is mostly in Lady Dimitrescu's legs. The most recent cover of PlayStation Magazine UK reveals that while the top portion of Lady Dimitrescu is to scale, the bottom three-quarters are very very leggy.
Or, as some have speculated on Reddit, Lady Dimitrescu's dress is hiding something awful. Like a bunch of really tall spider legs or something.
It's also possible that she's just wearing really high heels, but that just seems weird.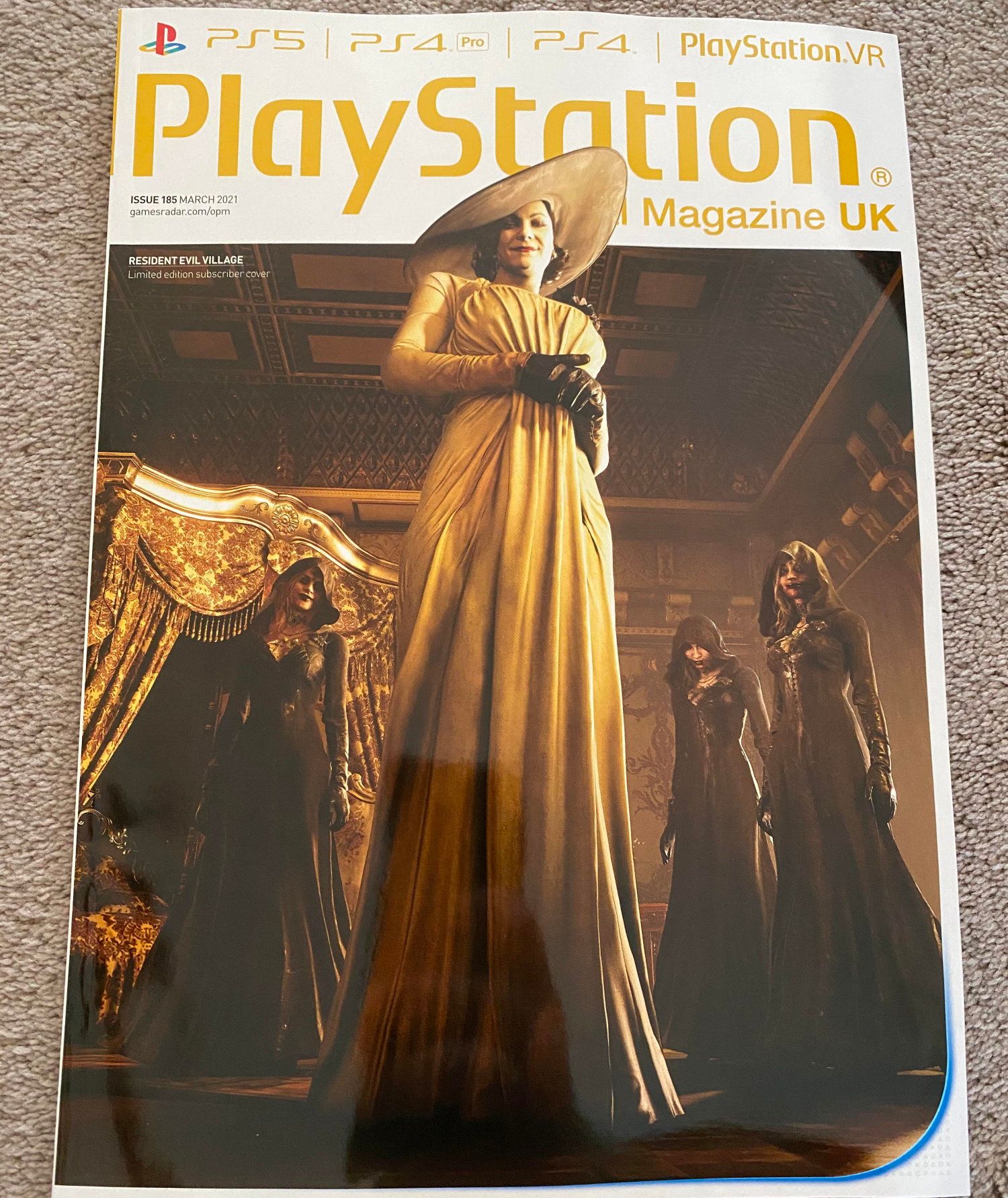 In other weird Resident Evil news, The Division 2's crossover event with Resident Evil is going on right now. This will let you dress up your agents like Leon Kennedy or Jill Valentine, or can go all-in on becoming an Umbrella Corp operative.
The Division 2 and Resident Evil crossover event runs from now until February 15. Resident Evil Village isn't expected to come out until May 7, 2021, on PC, Xbox One, Xbox Series X/S, PS4, and PS5 consoles.
Source: Read Full Article