Hello Games, which launched No Man's Sky in 2016, says it's working on a "huge, ambitious game" that will resemble the exploration-survival title. Although it was met with mixed reviews when it debuted, the game eventually found its footing with multiple major content updates.
The Guildford, England-based developer released The Last Campfire last week. The puzzle video game, in which players take over a soul named Ember who must solve puzzles to help other souls find their purpose, is known as a Hello Games Short, indicating that it's a smaller game, in the vein of the animated shorts produced by Pixar Animation.
As for the new game, Hello Games founder Sean Murray hasn't given any specifics but did say the studio has learned a few lessons from their No Man's Sky experience – namely, to expect the unexpected. Although the game endured a series of missteps in the beginning, Murray says they've ended up with a title that millions love.
Part of the reason No Man's Sky failed at first was that expectations were through the roof. Hello Games had signed a marketing partnership with Sony to include the game in the company's 2014 presentation at E3. Some feared the game would be a PlayStation 4 exclusive, though within days it became available for PC.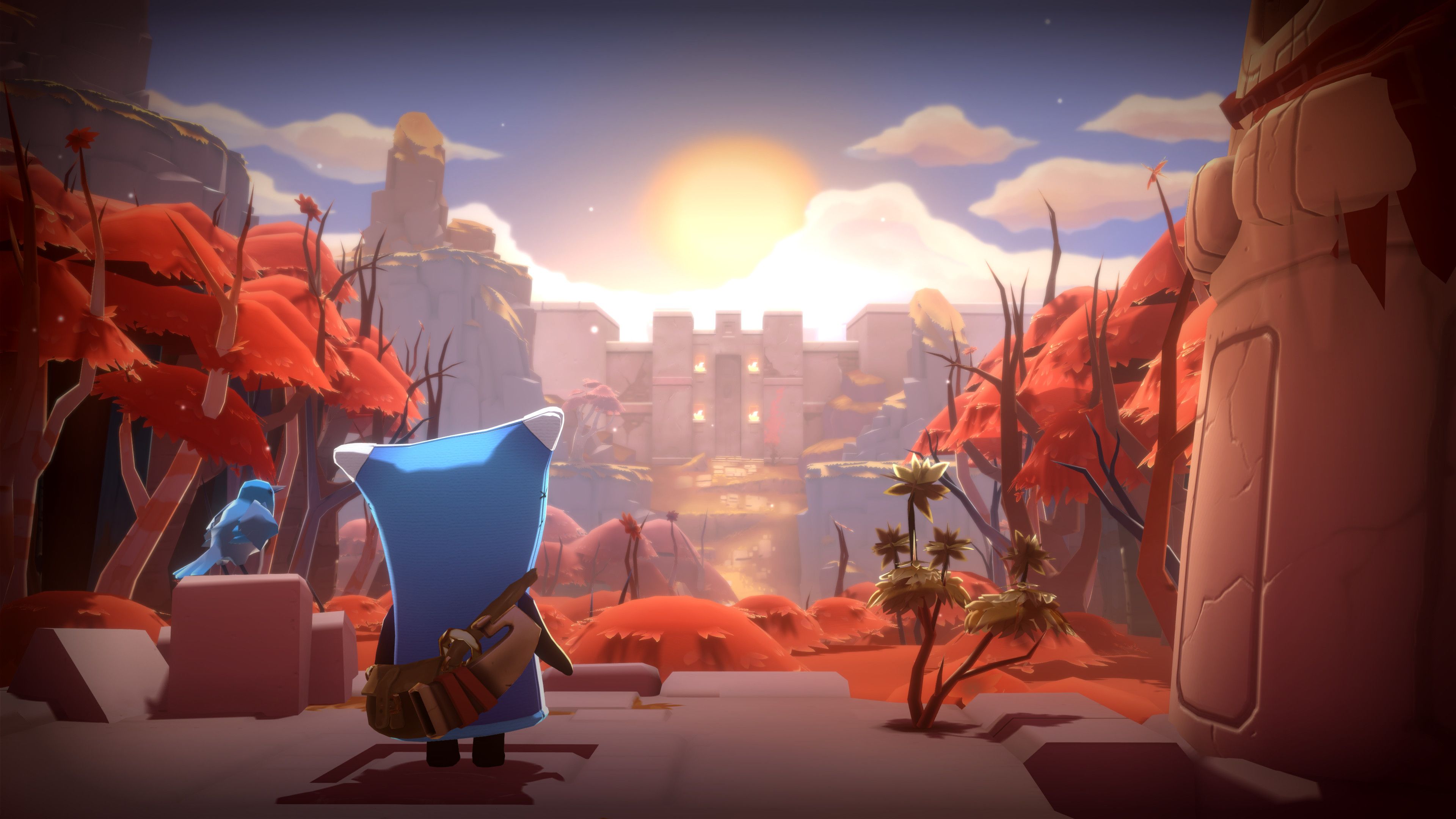 Still, Murray wants to avoid a similar experience with the new game. "I look back, having done a lot of different press opportunities and things like that," he said. "And I reckon about half of what we did — and a lot of where we had problems, I think, where we were naive — we didn't really need to do and we would have had the same level of success, you know? And that's my own personal take. Right?
"A lot of opportunities were put in front of us, and we were told that they were the right things to do and I look back and I'm not sure that they were super, super important to the overall outcome kind of thing. That was a very, very hard process and I wouldn't want to put anyone through that again."
Despite Hello Game's errors, No Man's Sky won the Innovation Award and was nominated for the Best Technology Award for the 2017 Game Developers Choice Awards, and eventually won the award for Most Evolved Game at the 2019 SXSW Gaming Awards.
No Man's Sky, which is still listed in the Steam top 100, had a patch added in June that offered cross-platform play support between all platform, computer, and storefront versions, with other additional features. Then, the Desolation update, released in July, introduced abandoned starships with alien-infested rooms that players can battle through to find resources.
No date has been set for the release of the new game.
Source: Read Full Article