It seems that Spider-Man Noir won't be returning for Spider-Man: Across the Spider-Verse, as Nicolas Cage hasn't heard anything from Sony about returning for the sequel.
Last month, Sony shared the second trailer for Spider-Man: Across the Spider-Verse, revealing that the film will feature a whole host of different Spider-Man variants, including Insomniac Games' version of the character and Spectacular Spider-Man. Although there are more Spider-people than you can shoot a web at, there's one key character who seemingly won't be returning.
In an interview with Screen Rant, Nicolas Cage, who played Spider-Man Noir in Into the Spider-Verse, was asked whether or not he'd be returning to play the character in the sequel. Cage replied by revealing he hadn't been asked, but that he would have been up for returning because of his love for the character.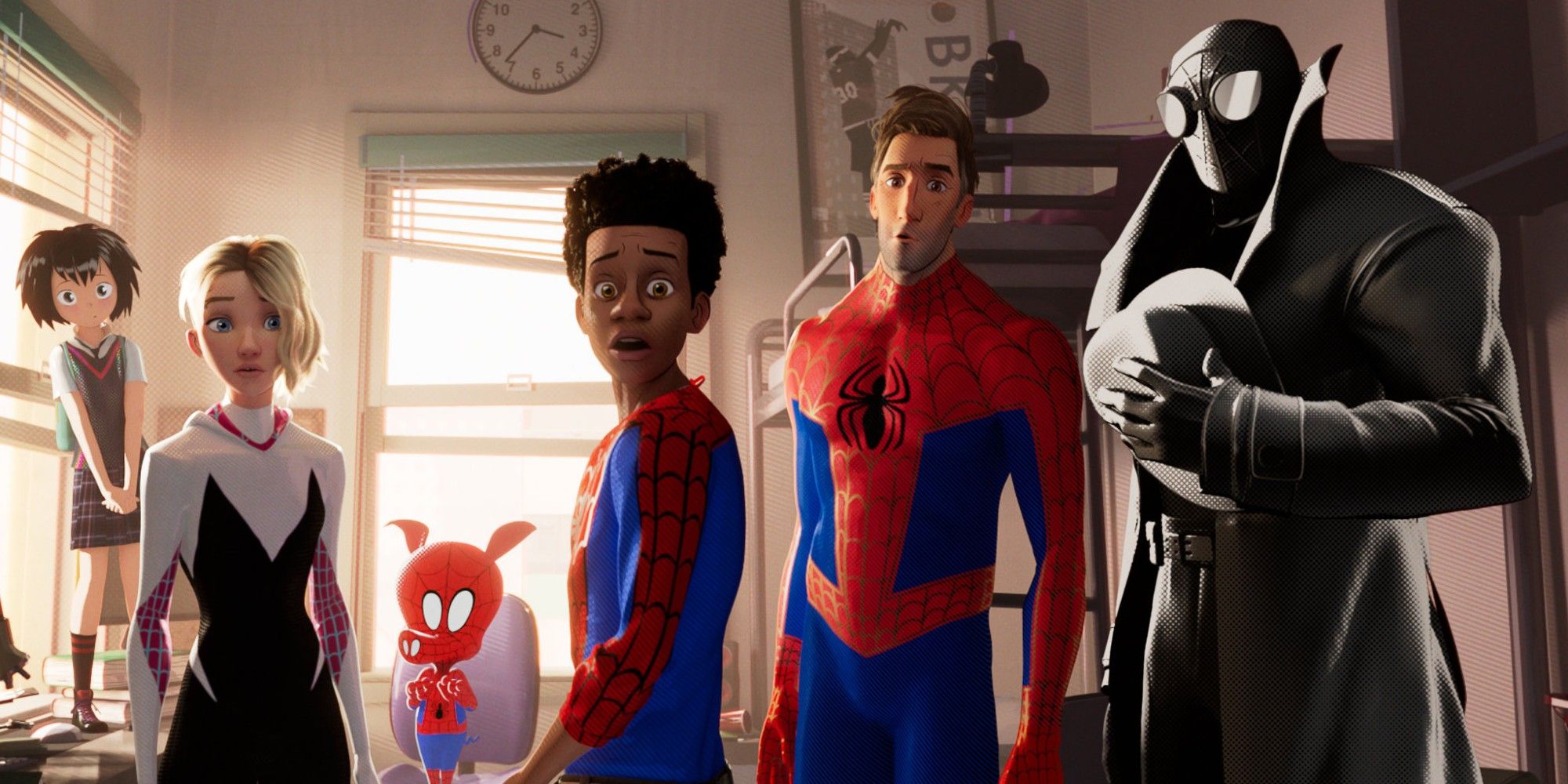 Cage said, "You'd have to ask Sony. I don't know what's going on with that. No one's spoken to me about that. Ask them. I don't know. I really don't. I wish they would. I love Spider-Man Noir, too. I think that's a great character. Spider-Man's the coolest superhero. And then you combine that with Cagney and Bogart and Edward G. Robinson, come on, it's a great character."
Spider-Man Noir doesn't appear in the most recent trailer for the film and also doesn't make an appearance among all the other Spider-Man variants in the extended poster that shows off the roster of webheads. This, combined with Cage's comments, make it pretty clear that Noir will be sticking to his own universe for now.
Interestingly, Spider-Man Noir isn't the only Into the Spider-Verse character who seems unlikely to make an appearance in the sequel. Neither Peni Parker nor Spider-Ham have shown up in any of the film's marketing so far, so it seems that Sony has made a purposeful choice to keep characters from the first film away from the sequel, although it's not clear why.
Source: Read Full Article