Amazon Game Studios has delayed both New World's December monthly update and its upcoming Winter Convergence seasonal event, with no word given on when either will now be arriving.
The update was meant to be a huge overhaul of a lot of New World's more heavily criticised systems. Crafting, PVP, loot tables, and more were all scheduled to be reworked, as well as the introduction of a new end-game resource for crafting known as Gypsum.
Alongside the update was the Winter Convergence, a holiday event that saw ice caves and winter villages pop up across Aeternum. With seven new quests for levels 25-60 that reward you with limited-time items, it was meant to be the first major event for New World. Except Amazon Game Studios has now unceremoniously delayed it, choosing not to give a new date for it.
In the very brief forum post and tweet, a community manager said "We will not be releasing this update today, but stay tuned for the December Monthly Update announcement!". Responding to the announcement, some players are criticising its brevity, with streamer Shroud sarcastically describing it as "Good Comms!!". On the other hand, players are pointing out that a delay might be a good thing, considering New World's track record for bugs and poorly-received updates.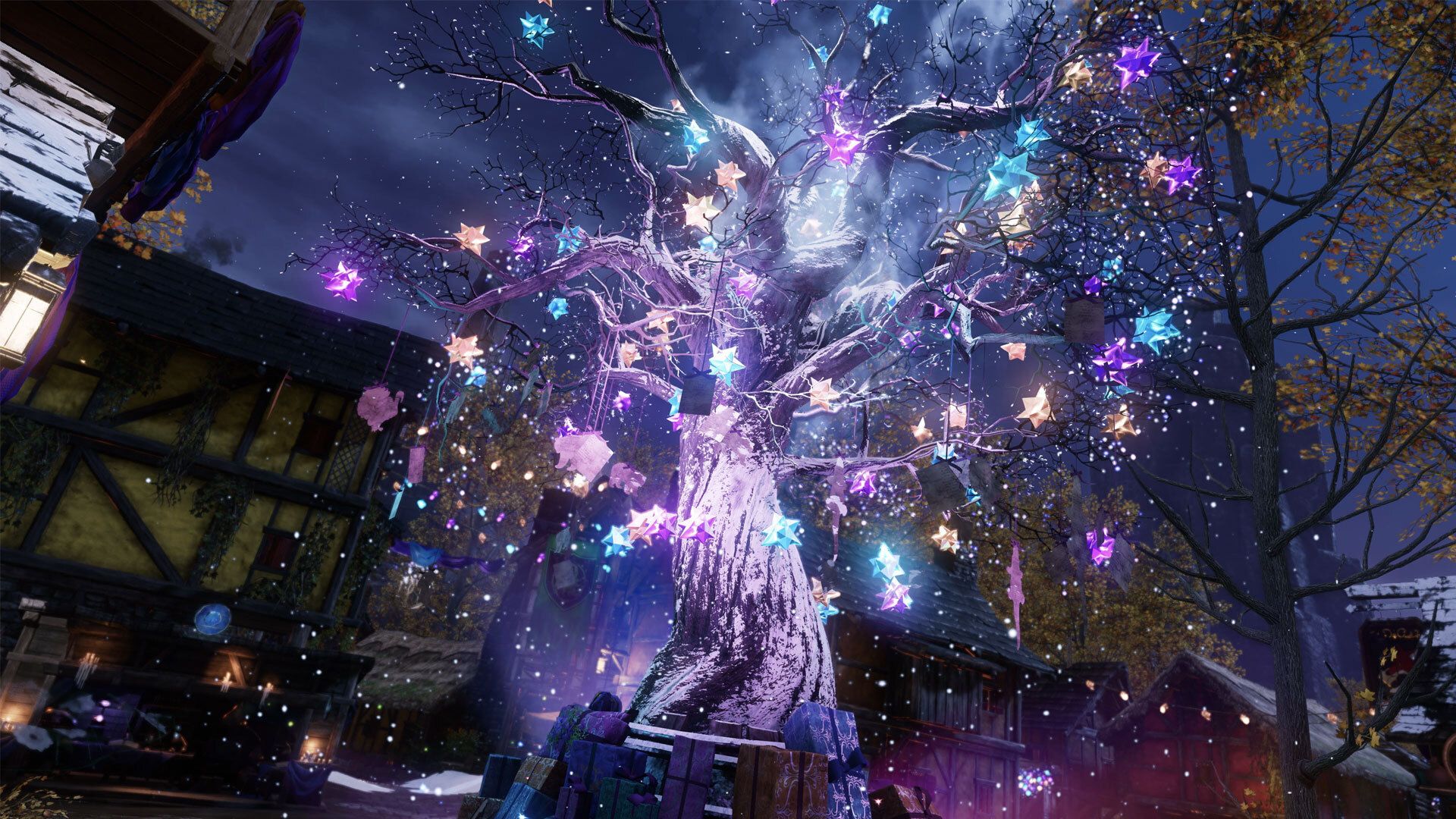 New World got off to an excellent start, but over time Amazon has built up more and more animosity from the player base with each update. In particular, an update at the start of this month was full of unexpected nerfs for crafting and resource gathering, which means new players will have a much harder time levelling up compared to those who played earlier.
Even the now-delayed December update hasn't gotten off scot-free. The announcement that it would be changing how watermark and gear scores work was met with heavy pushback from players, who felt that the changes will make buying armour from others players worthless.
New World has been crashing hard, having lost almost 70% of its players in its first month. Server merges are already underway, with the Mardi and Brittia servers being combined on December 8. Oh, and Amazon also got accused of using bots to write fake reviews of the game, which can't help matters.
Source: Read Full Article