The fine folks over at Fantasy Flight Games have a few new releases up their sleeves for their tabletop favorite Star Wars Legion, including a limited edition Luke Skywalker mini, Darth Maul set, and Anakin Skywalker mini.
The new Luke Skywalker mini is from the time of The Empire Strikes Back, with Luke standing heroically on the wreckage of his T47 Snowspeeder. The detailed miniature features the iconic orange flight suit along with plenty of customizable options. You can equip Luke with either his trusty DL-44 blaster or the Lightsaber bequeathed to him by Obi-Wan during their first encounter. It also includes three different heads – a helmet-less variant and two helmeted, one clearly showing his face and the other obscuring it with a visor. The expansion also includes updated artwork on the Luke Skywalker command cards, to match the mini and four reprint upgrade cards. This release is time-limited with gaming stores receiving limited quantities of stock.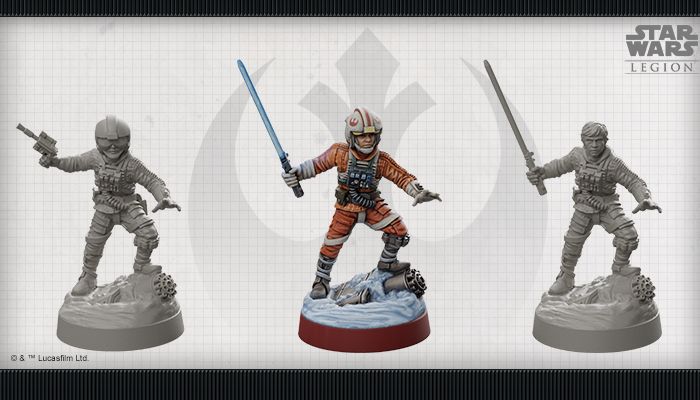 Thankfully, Anakin Skywalker comes in his non-prepubescent Jedi General era. Anakin can traverse the battlefield easily, ignoring any terrain that carries a height of one or lower. His strengths clearly lie in close combat, however the tortured soul is also the only character able to wield both Light Side Force upgrades and tap into his anger. This provides his enemies a unique advantage flaw card that they can play; This will prevent Anakin from being issued new orders while active. The Anakin mini comes with two different pose options, a two-handed defensive grip and a single-handed poised to attack stance. As expected, the quality of the sculpting is of a high standard and we are sure it will be a welcome addition to any light side army.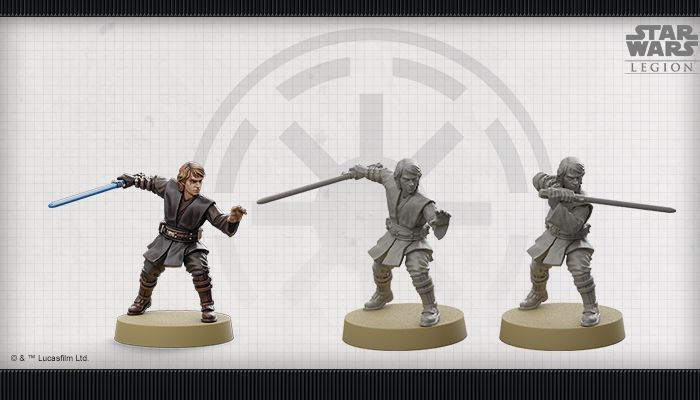 The Darth Maul expansion comes with Maul in his seminal stance from The Phantom Menace, ready to take on all challenges. Three Sith Probe Droids accompany him and they can provide assistance by wearing their opponents down, allowing Maul to pummel them with relentless and deciding blows. His fighting style is well represented, with plenty of opportunities to perform multiple actions with much of his combat revolves around aim tokens. Don't let that fool you, he has plenty of ways to gain these. Maul can also channel his anger while wounded to gain an extra attack and if he makes an "Offensive Stance" followed by an " Offensive Push" he gains three additional aim tokens.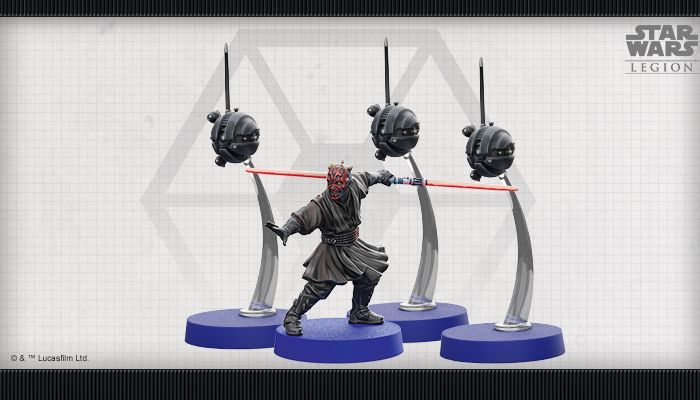 All of the new Star Wars Legion releases will be available in your local games store and, except for the Limited Edition Luke Skywalker, online at the Fantasy Flight Games website. Darth Maul and Anakin and due to be released at about the same time, and you can pre-order both of them now.
NEXT: Mandalorian Pinball Table To Be Added To Pinball FX3
Source: Read Full Article