A brand new gameplay trailer for the fan-made Portal 2 mod Portal Reloaded recently landed, and it reveals some really fascinating insight into the mod's new features for the game.
The most notable change is of course the addition of a third type of portal to our usual arsenal. This one is a rectangular green-edged portal which apparently lets you play around with different timelines. So on top of using your standard physics-altering blue and orange portals, you are now expected to bend time itself in order to solve puzzles? What's the worst that could happen?
Both Portal and its successor Portal 2 took the world by storm, becoming two of the most iconic video games ever. Even after nine years, Portal 2 is still sitting at the number one position on Steam's Top Rated Games list.
While there's no sign from Valve of a third official Portal game coming any time soon, the games' fanbase is happy to make up for that. One fan by the name of Jannis Brinkmann has come up with Portal Reloaded, which is based upon the concepts of the base games but introduces a very cool original feature – the Triple Portal Device.
With it you can connect two different timelines and travel between the present and a version of reality 20 years into the future. Why? All so you can complete them tests, of course.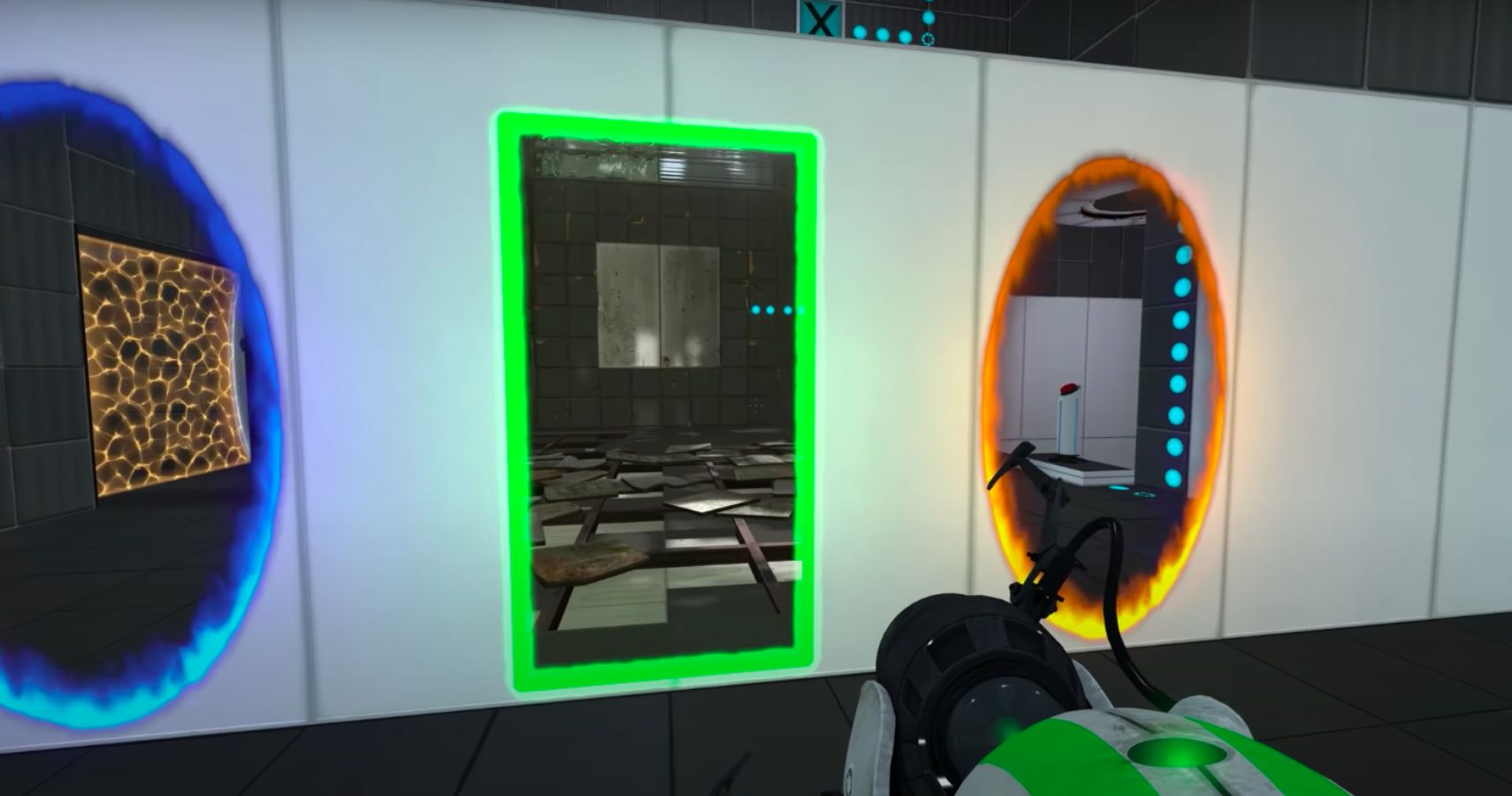 As test subject 4509, you are freshly awoken from a deep slumber by an automated AI, much like the original games. 25 original puzzles await you as you make your way through a long-forgotten area of Aperture Science, harnessing power and perspectives from four dimensions to do so.
And the best part of all of this? It will be completely free to play. You'll be able to download it on April 19, 2021 – pretty much exactly 10 years after Portal 2's own official release date. "This mod is meant to be a celebration of all [Portal's] achievements and an ambitious attempt to push its concepts even further," writes the developer. Sign us TF up.
Source: YouTube
READ NEXT: Why We Want Portal 3 – and Why We Don't Need It
Neuroscience student and massive nerd, currently based in Johannesburg, South Africa. Research interests include how neuroscience and user experience in video games interact with each other. News and feature writer for TheGamer.com. Other interests include anime and everything Japanese, fitness, and cats.
Source: Read Full Article