It's been revealed that Magic: The Gathering's Pride Across the Multiverse Secret Lair has raised a whopping $1.3 million for The Trevor Project, a charity that provides around the clock crisis support services and trained counsellors for young LGBTQ people.
As explained by Forbes, the Secret Lair was released back in May earlier this year with 50% of all purchases going to The Trevor Project. It contained several cards designed by LGBTQIA2S+ artists that features some of Magic's already established LGBTQIA2S+ characters, and came in an an exclusive rainbow foil box. It's now been revealed that this lovely little Secret Lair sold over 60,000 packs between May and June 2022, raising a bunch of money for a good cause in the process.
Not only that, but the Pride Across the Multiverse Secret Lair has actually become the most successful charity Secret Lair ever released. Wizards of the Coast has released several Secret Lairs for charities in the past, including one for Extra Life earlier this year that featured child-drawn cards, but this Pride Secret Lair is now the best-selling charitable product in the company's history.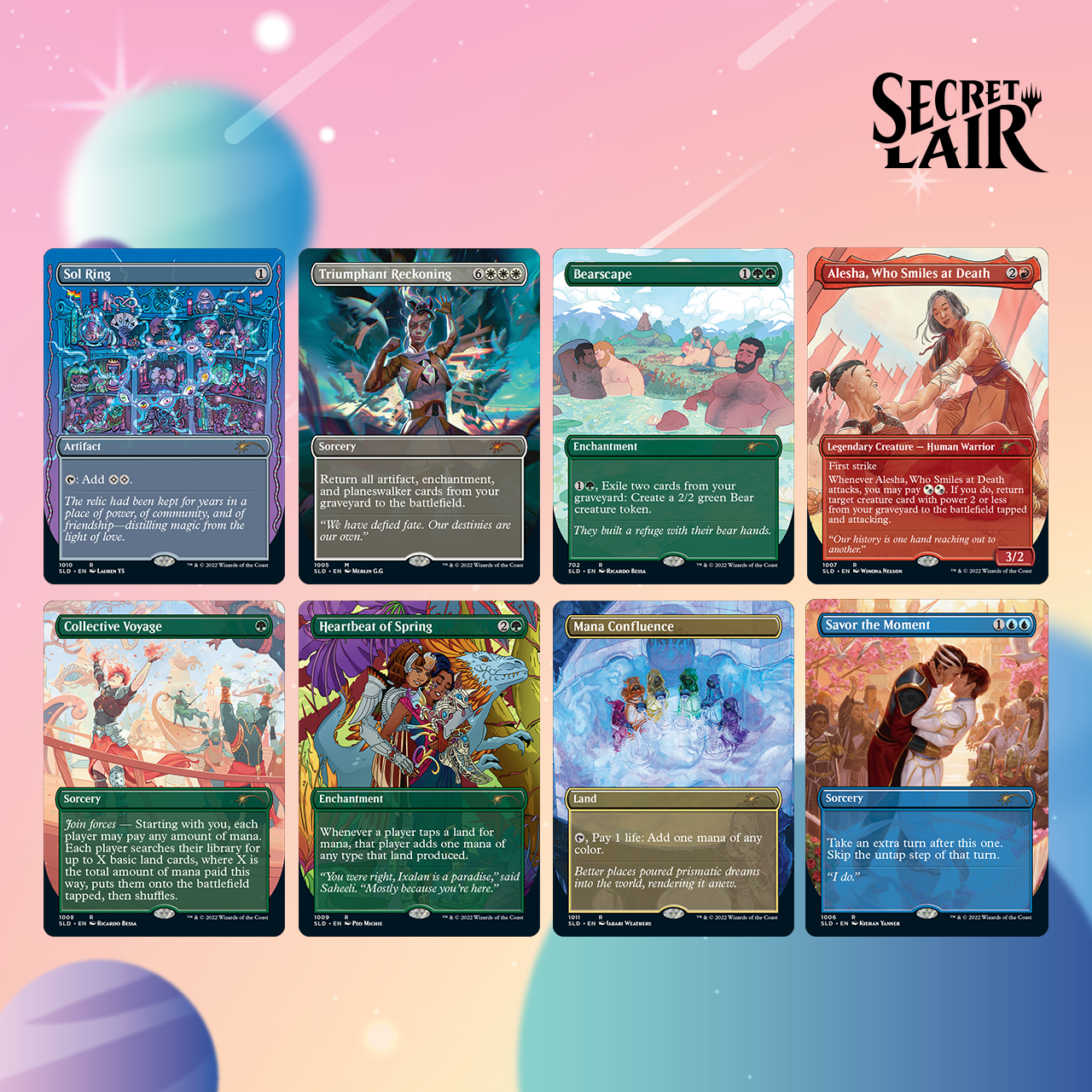 Unfortunately, if you initially missed out back in May, the Secret Lair and included cards are no longer available to purchase outside of the second-hand market. You can still make a donation to The Trevor Project though if you want to support the charity, and you can do so by visiting the website here. All donations go towards supporting LGBTQ young people and public education surrounding their needs.
In other Magic: The Gathering news, we saw a sneak preview of Phyrexia: All Will Be One earlier this week in which we saw some standout reveals. Not only did we find out that the set will include Street Fighter's Universe Within cards, but we also found out that legendary horror manga artist Junji Ito will be contributing to the set as well. If you want to see everything that was revealed during the sneak preview, you can do so here.
Source: Read Full Article