The Skyrim Anniversary Edition was released into the world this month and players are more than happy to head back into the wilds of Tamriel. This latest edition is not just another re-release of the game but offers some bells and whistles that will make your tenth or twentieth playthrough even more enjoyable. These include an upgrade in graphics, all of the previously released DLC, and additional content from Bethesda's Creation Club. However, while the game has been graphically improved, some of the gear and items included in the Creation Club have not been upscaled. Luckily, there is a mod to fix that.
Posted to NexusMods, the one-stop shop for gaming mods, and labeled quite literally as "Anniversary Edition and Creation Club – Everything Upscaled", this mod will do just what the title suggests. More specifically, the official description states that the textures for every Creation Club item in the Anniversary Edition have been upscaled to the maximum 4K output. Plus, those items that were already at 4K have been "cleaned and saved with a lower compression". This is a pretty impressive feat considering that the Anniversary Edition includes 74 Creation Club items that represent over 500 new gameplay elements.
For those new to Skyrim, the Creation Club is a marketplace of paid DLC that has been developed by folks at Bethesda as well as external creators. These items include new armor, weapons, spells, and even whole new areas to explore. To see the content available within the Anniversary Edition, simply access the Creation Club from the main start menu and you will get a list of all the different DLC that have been added.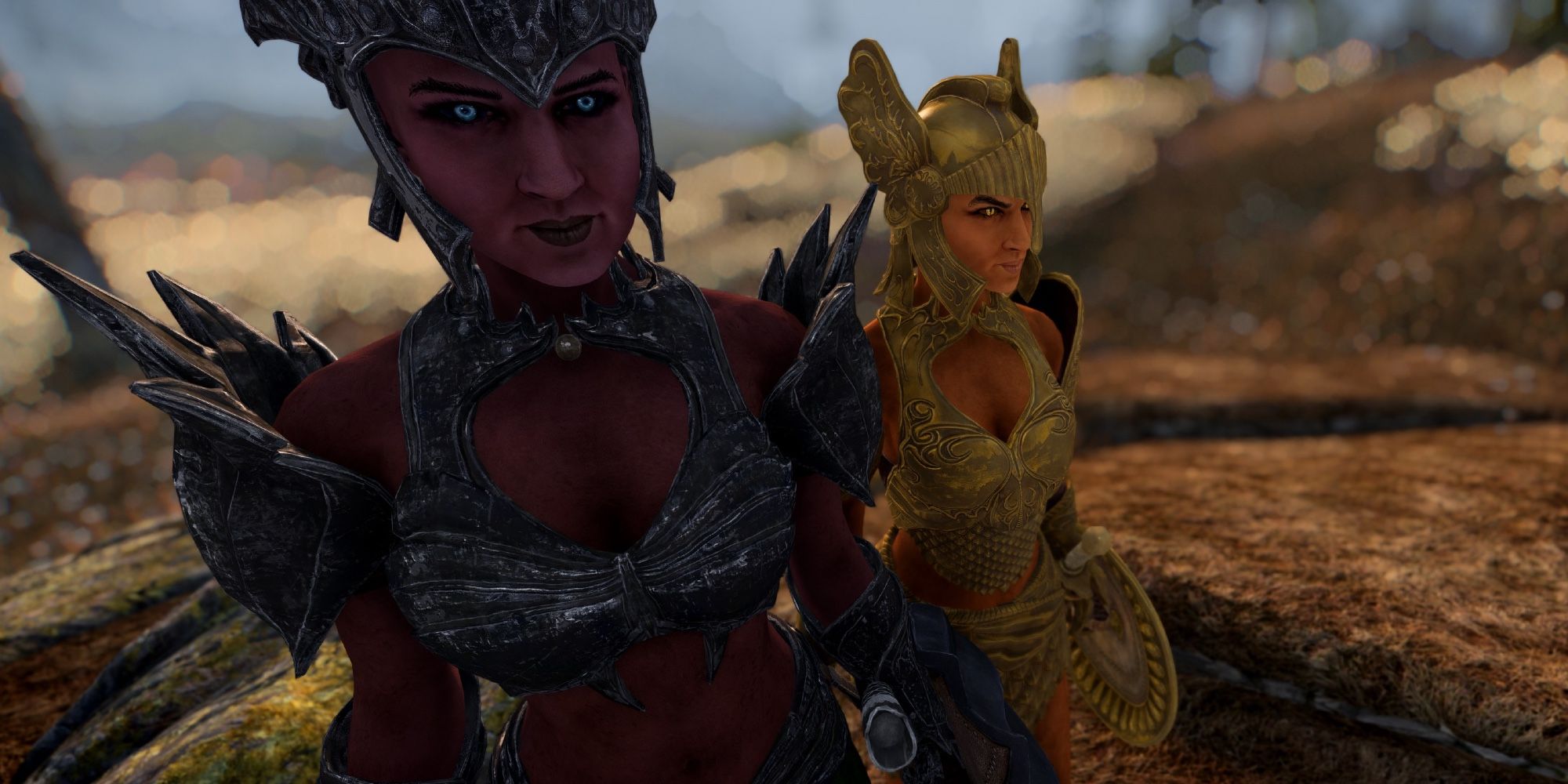 It seems odd that Bethesda would not automatically upscale the content from the Creation Club for this enhanced edition of Skyrim. Especially considering that it is offering free next-gen graphics and load time upgrades for PS5 and Xbox Series X|S users. Surely the beauty of an upgraded 4K Paarthurnax would be marred by the appearance of a significantly grainier 2K sword. Thankfully, modders are making sure that we are not pulled away from the beauty of an upscaled Tamriel and we can finally finish that umpteenth playthrough.
Source: Read Full Article